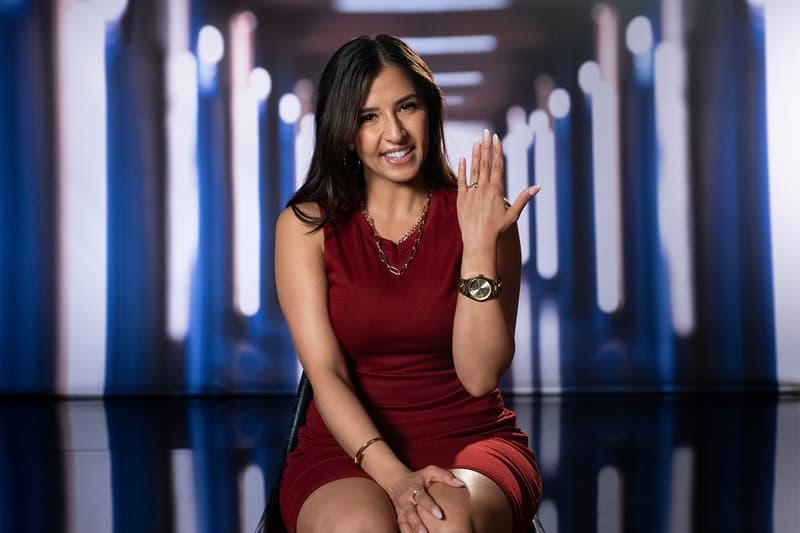 'Love Is Blind' Season 3: Dating Expert Reveals Why Marriages Won't Last
Oof.
Love Is Blind has earned its spot as the number one dating show and experiment currently on TV. But according to three seasons and only two successful marriages, the experiment may be proving that love is not so blind after all. Before we jump to assumptions, sex toy retailer, Lovehoney, tapped relationship expert, Callisto Adams, for her hot take.
Season 1 of the series blessed viewers with the sweetest romance between cast members Lauren and Cameron who are still happily married. Amber and Barnett from Season 1, are also still happily married — although viewers did not expect them to last. And then Season 2 came and went — with two divorces.
When Lovehoney asked dating expert Adams about her take on why so many couples have "ended their romances," she revealed that the pods may not be the entire issue.
"The problem with many dating shows is that the couples aren't prepared for reality after the show is over. Once the show is over the couples are 'released' into the wildness of a reality they haven't been prepared for nor warned of," she continued. And that became painfully obvious between couples just 24 hours after meeting. Take Raven and SK, and Zanab and Cole, for example. Things appeared to be fine and dandy upon their first sighting after the pods. But all it took was one night together before realizing something might be off.
Adams continued, "That can cause them to clash as they're trying to adapt their relationships to entirely different environments, conditions, and circumstances." So it may not be that they're entirely incompatible, but simply that the show doesn't prep them for the real sh-t.
What do you think?
---
Share this article