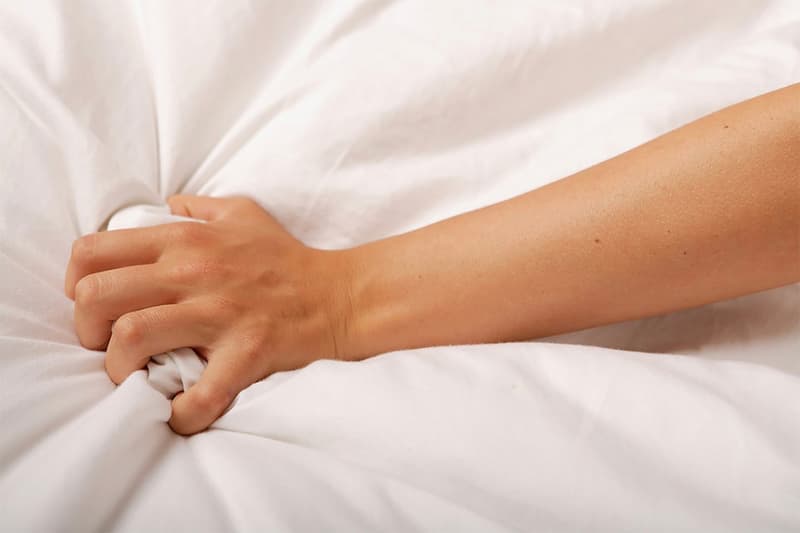 Sex & Dating
The Best Gender Neutral Sex Toys by Satisfyer
Because pleasure shouldn't have a gender.
The Best Gender Neutral Sex Toys by Satisfyer
Because pleasure shouldn't have a gender.
German sex toy brand Satisfyer has been providing mind-blowing and affordable orgasms since its OG Pro 2 clitoral stimulator. Up next in its innovative range, are its gender-neutral toys that take the dysphoria out of shopping for once.
Sex toys are for adult fun, but what if you don't want huge protruding dildos that remind you of penis owners? Or maybe an option that focuses on erogenous zone stimulation instead of obsessing over a clitoral orgasm? Not all folks identify with the gender binary so sex toy shopping – which should be fun – can become anxiety-inducing or just outright, frustrating. As Wired contributor Jaina Grey shared earlier this year, "body parts aren't gendered, so why are sex toys?" Pleasure does not need to be gendered, it's an experience all humans deserve.
View this post on Instagram
Take clit suction toys, for example. Pleasure Air Technology transformed the sex industry by providing pleasure that mimics oral sex. Since then, it's been adapted into almost every clitoral toy on the market. The thing is, these can be used on the penis head, as well. Hell, I even use them for nipplegasms — and trust me, these toys get the job done well no matter which erogenous zone.
Essentially, gender is irrelevant when talking about pleasure. This doesn't mean we should put an end to pretty pink dildos — let's not get carried away. Sex looks different for different people, so we're just asking that the current market expand its understanding of how we have sex. Thankfully, Satisfyer's approach hits that nail right on the head. Whether you're the most evolved sexual being, or just getting started on your journey, "we know that everyone has their own preferences and needs," shared the brand.
Thankfully, Satisfyer's offerings have a range of sex toys specifically for long-distance f-ckers, too. But these aren't just simple remote-controlled orgasms. There's a playlist vibrating option that syncs to your Spotify and Apple Music playlists, depending on which platform you're loyal to. The ambient vibration option on the other hand "turns ambient sounds into vibration patterns with your mobile phone microphone." And lastly, you can create your own vibration patterns and share them worldwide with other Satisfyer app users.
So we say all that to say, gendered toys can be unnecessary and Satisfyer is ahead of the curve.
Keep scrolling for five of Satisfyer's top genderless sex toys and all the specs you need for your next pleasure session.
Available in the U.S. and U.K.
Featuring a 180-degree rotatable head, Endless Fun is an ergonomic vibrator with 29 variations. It's also waterproof, has over 100 vibration combinations, 10 vibration levels and three motors. If you're curious, that's one motor on its handle and one on each of its arms. Talk about endless orgasms.
Indisputably one of the most versatile sex toys we've ever seen, Endless Love provides a full range of orgasms from nipplegasms to genital stimulation and anal play, too. With over 100 vibration variations, this pleasure product will enhance both solo and partnered play, immensely. Just think of it as an extra pair of hands.
With a clever name that alludes to its purpose, the Booty Call set features three different anal plugs, perfect for anal training beginners. Simply start with the smallest option and increase to the bigger size as your body learns to welcome more. All plugs also feature a retrieval ring for easy removal.
Available only in the U.K.
Calling all long-distance lovers, this vibrating anal toy is app-operated, meaning your lover(s) can pleasure you from a long distance. Featuring whisper mode, 12 vibration programs and a flared base — all of your anal sex toys should have this or else it'll get lost in your bum — this is a great anal toy option for the pros.
Perfect for erogenous zone stimulation, the High Fly finger vibrator can be placed anywhere on the body to enhance pleasure. Simply place your finger "between the flexible wings of the vibrator" and follow the curves of your or your partner's body. This is also waterproof and discrete, making it the perfect travel toy.
---
Share this article