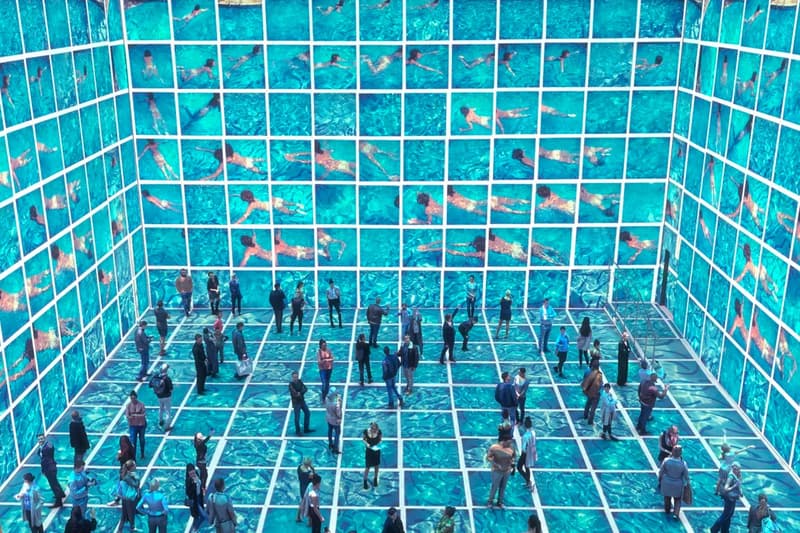 1 of 3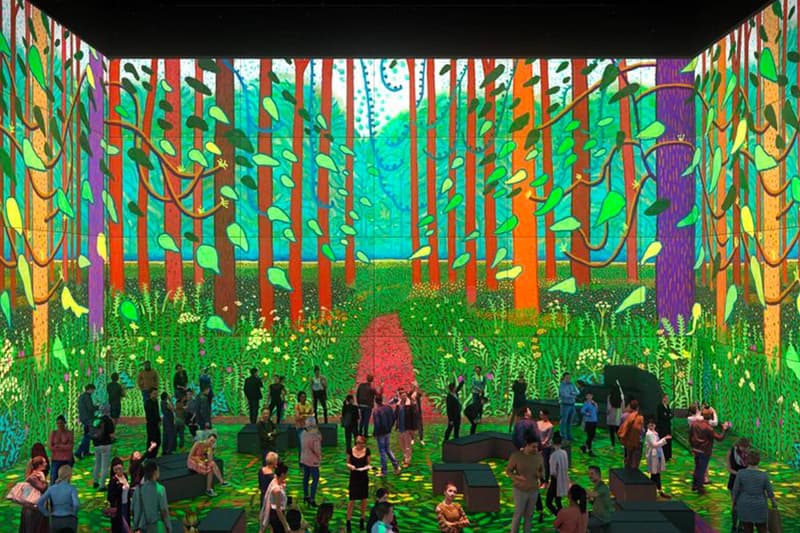 2 of 3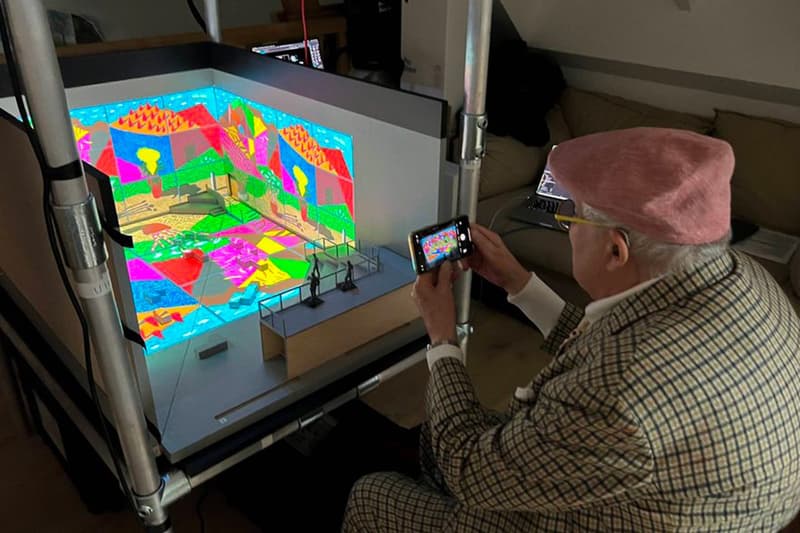 3 of 3
David Hockney Opens Immersive Exhibition in London
On view at King's Cross.
English artist David Hockney is opening a new immersive exhibition at Kings Cross in January 2023.
Known for his iconic work, like Portrait of an Artist, a modern take on the Greek myth of Narcissus, as well as Hockney's own plight, the painter's exhibition, "David Hockney: Bigger & Closer (not smaller & further away)" returns to the 85 year-old artist's most recognizable work. Unlike other retrospectives and exhibitions, Hockney will play an active role in forming the show's themes and narratives. "They are just using Van Gogh and Monet, and they're dead. They can't add anything to it," Hockney shared in an interview with Wallpaper*. "Well, I'm still alive, so I can make things work better."
"The world is very, very beautiful if you look at it, but most people don't look very much," said Hockney in one of the voiceovers that accompanies the work as the exhibition is divided into six chapters of his life. "They scan the ground in front of them so they can walk, they don't really look at things incredibly well, with an intensity. I do."
Made in conjunction with the London Theatre Company and 59 Productions, tickets for the exhibition are available to purchase for $30 USD for adults and $18 USD for students.
---
Share this article