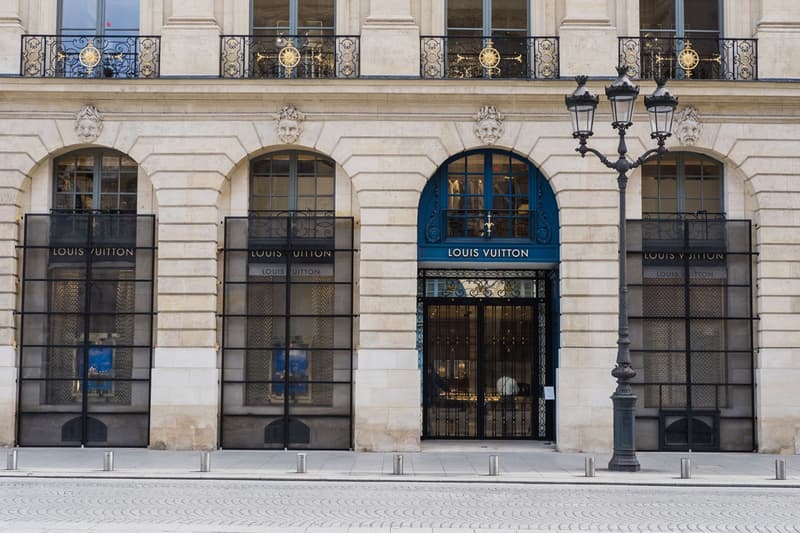 Louis Vuitton Is Opening a Luxury Hotel for the First Time
At its headquarters in Paris.
Louis Vuitton dives deeper into the world of hospitality as it prepares to open its first-ever luxury hotel.
In an interview with WWD, the fashion house revealed that it is planning to transform its Paris corporate headquarters into a hotel and retail space. In addition to housing travelers, the space will feature Louis Vuitton's largest store worldwide.
According to the brand's chairman and chief executive officer Michael Burke, the hotel offers a "spectacular view" of Paris' most iconic landmarks, from the Eiffel Tower to Notre-Dame de Paris, as well as the Church of Saint-Germain l'Auxerrois. Thanks to LVMH, the building's surrounding neighborhood has brought more attention in the past 18 months with the opening of the all-new La Samaritaine department store, Cheval Blanc Hotel and the first Paris branch of the Italian pastry brand Cova. "Parisians are finally rediscovering it. They've embraced it. There's street music now at 11 p.m. outside here. When we took it over, this was a no man's land, if not worse. Nobody in their right mind would walk here in the night," Burke told WWD.
Starting this week, Louis Vuitton is launching an experiential installation dubbed "LV Dream" with a 20,000 square-foot pop-up exhibiting artist collaborations, accompanied by a café and chocolate shop. The space, which will be open to the public for a year starting December 12, is expected to turn into Louis Vuitton's largest retail space. "Ultimately, Vuitton's largest store, most probably, is going to be where this event is opening," Burke noted. "It's going to be a work in progress for the next 10 years. The exhibition space has a one-year shelf life, and then next year, we're going to do something else. And ultimately, probably the majority of this 400,000-square-foot building is going to be something else than an office."
Stay tuned as we learn more about the opening of Louis Vuitton's new luxury hotel.
Share this article