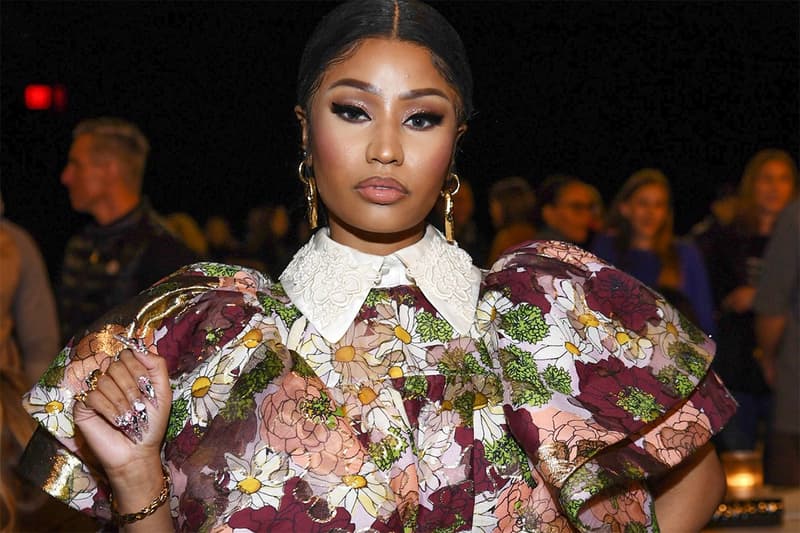 Music
Here's Everything We Know About Nicki Minaj's New Album
The rapper says it's releasing "soon."
Here's Everything We Know About Nicki Minaj's New Album
The rapper says it's releasing "soon."
Nicki Minaj is gearing up for some new music, sharing some details about her fifth studio album in a recent interview.
The musician, who is the latest star of i-D, sat down with City Girls' JT to talk about what she's been up to lately. When asked about new music, the rapper responded that she's working on her fifth studio album and that it is coming "soon."
Peep the i-D cover down below and read the full interview online. Continue scrolling to read everything we know about the new album so far.
When is Nicki Minaj releasing her new album?
Nicki Minaj has yet to confirm a solid date for the release of her new album. However, in an interview, the star shared, "I'm not gonna say when it's gonna come out, but the album will be out soon." She then talked about working on a nail design company featuring "press-on nail with dope designs." The musician added, "I was already working on that before someone auctioned my press-on nail for $50,000 or whatever they spent on it."
Aside from the nail design company, Nicki Minaj is working on getting back into the film industry. She said, "I've been speaking to a director about doing something in a movie. In terms of TV, we'll see. But I love acting, and I'll never abandon acting for too long. That's one of my biggest passions."
How many albums has she released so far?
So far, Nicki Minaj has released four studio albums, her first being Pink Friday in 2010. She followed up with Pink Friday: Roman Reloaded in 2012, The Pinkprint in 2014, and finally Queen in 2018. Aside from the albums, the musician has three mixtapes and 123 singles. Her upcoming release would mark her fifth studio album.
Where will it be available?
Nicki Minaj has yet to share full information about her upcoming album. It will likely be available on all major streaming platforms.
---
Share this article