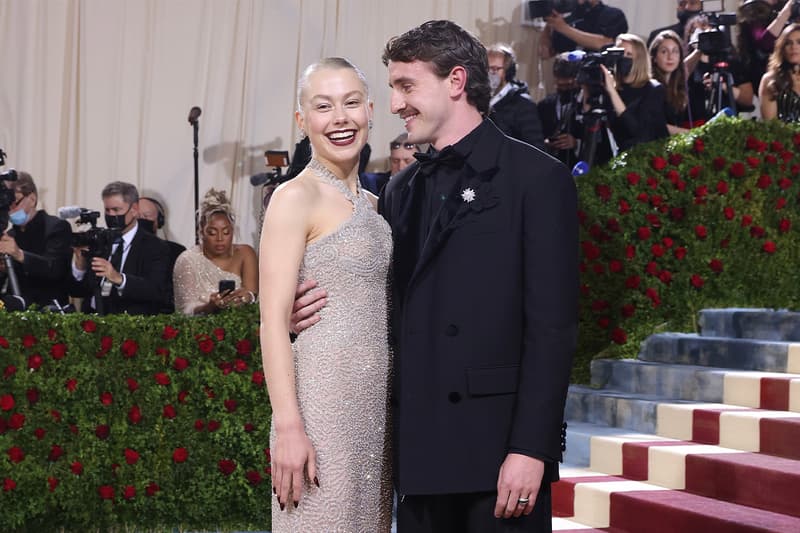 Sex & Dating
UPDATE: Phoebe Bridgers Allegedly Engaged to Pandemic Crush Paul Mescal
Proving horny dreams *do* come true.
UPDATE: Phoebe Bridgers Allegedly Engaged to Pandemic Crush Paul Mescal
Proving horny dreams *do* come true.
UPDATE (November 6, 2022): After the announcement broke, Mescal's publicist reached out to Hypebae to state The Guardian's comment has not been confirmed by Mescal himself. The original interview has since been amended.
---
Indie musician Phoebe Bridgers and Normal People star Paul Mescal are reportedly engaged.
Mescal became the crush, and lowkey, sex icon, mid-pandemic upon the release of Normal People, an adaptation of the 2018 novel by Sally Rooney. The two allegedly met after Bridgers gushed over Mescal with the rest of the world mid-pandemic. "Finished Normal People and now I'm sad and horny oh wait," Bridgers captioned a photo during the reign of Mescal's series. To which he commented underneath, "I'm officially dead."
Afterward, the news of Bridgers and Mescal being a potential couple broke after being spotted at The Lemon Leaf Cafe in Kinsale, Ireland. Of course, it was meant to be under wraps but the cafe confirmed in an excited tweet.
Since then, the couple has embarked on a romantic journey together even featuring a sappy music video for Bridgers' song "Saviour Complex."
Flash forward to 2022, and the two are allegedly engaged The Guardian, subtly reported as Mescal discussed his prominent role. The pair is known for keeping things lowkey so there has not been an official statement, yet.
Stay tuned for updates — unless they're taking the Bella Poarch route.
---
Share this article