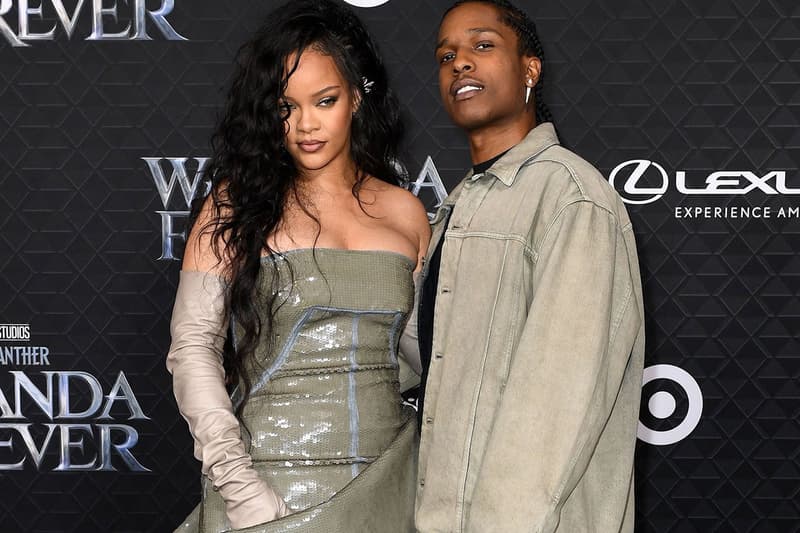 Entertainment
Rihanna's Favorite Part of the Day Is Seeing Her Baby's Morning Face
"Seeing a baby with, like, little bags and waking up and they're just, like, startled. It's the cutest."
Rihanna's Favorite Part of the Day Is Seeing Her Baby's Morning Face
"Seeing a baby with, like, little bags and waking up and they're just, like, startled. It's the cutest."
Rihanna has been a big fan of motherhood since welcoming her first child into the world and it's something that she's not kept quiet about, thankfully.
The singer and businesswoman welcomed her son with boyfriend A$AP Rocky back in May, and in multiple interviews, she's talked about how happy she is and how positive the experience has been so far. Speaking to ET recently, Rihanna talked about what an "amazing" and "happy" baby her son is, opening up about her favorite parts of the day with him.
"Oh my god, the mornings, like, seeing his morning face! Seeing a baby with, like, little bags and waking up and they're just, like, startled. They're trying to figure out where they're at. It's the cutest, it's my favourite part of the day," Rihanna told the publication.
Rihanna and A$AP have seemingly made the decision to keep their child's name private, or at least in the short-term, with the added privacy likely to make the experience that much more positive.  In an interview on the subject, the singer shared, "We just didn't get around to it yet really. We've just been living, but I guess there's a certain freedom that comes with kind of just, like, getting it out there.
For more Rihanna news, check out the best looks from her Savage X Fenty Vol. 4 show, plus a closer look at Rih's outfit herself.
---
Share this article