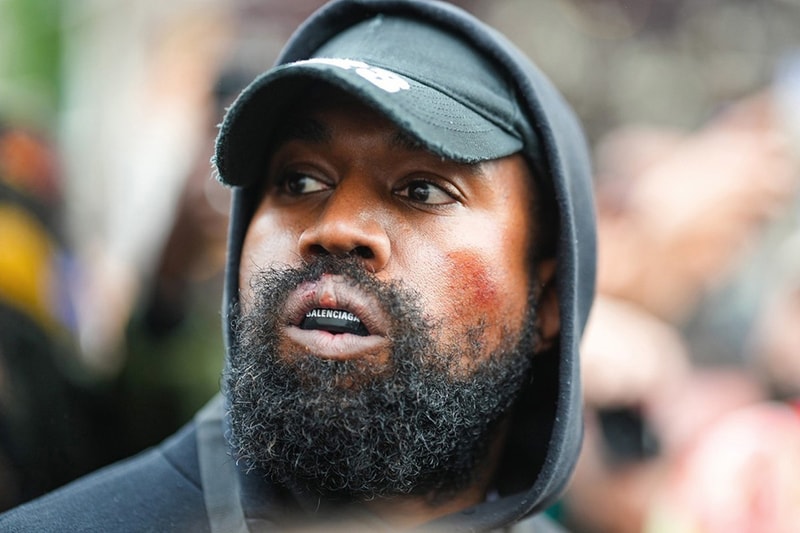 Ye Wants "Jewish People To Forgive Hitler"
He needs a muzzle.
In Kanye West's latest string of downright awful decisions, the Donda rapper wants "Jewish people to forgive Hitler."
Days after his appearance on the Alex Jones show in which he pleaded for others to see the good in the man responsible for mass genocide, West sat down with the Proud Boys founder Gavin McInnes to spew more of his nonsensical anti-Semitic rhetoric.
Wearing his usual all-over face mask, West went on a rampage, blaming the Jewish community for the proliferation of pornography, ignoring the allegations that he used sexually explicit videos to bully his staff. The Chicago native stated, "that there is a collusion of Jewish attorneys and managers who "give America porn." Doubling down on his disgusting philosophy, Ye turned his attack towards women, claiming that anyone over the age of 30 "showing their body" and freezing their eggs are only doing so because they haven't "lived the dream of having a husband and kids."
West's selective amnesia must be kicking in as his ex-wife Kim Kardashian was 33 when she gave birth to their daughter North West.
It seems as though West is truly living in his own reality as he claims the latest media uproar about his behavior is only fueling his 2024 presidential campaign, asserting that he wouldn't be opposed to working with a Jewish person under one condition — "Jews should work for Christians. I'll hire a Jewish person in a second if I knew they weren't a spy and I could look through their phone," adding that "the rules of the country will be based on the bible."
Share this article