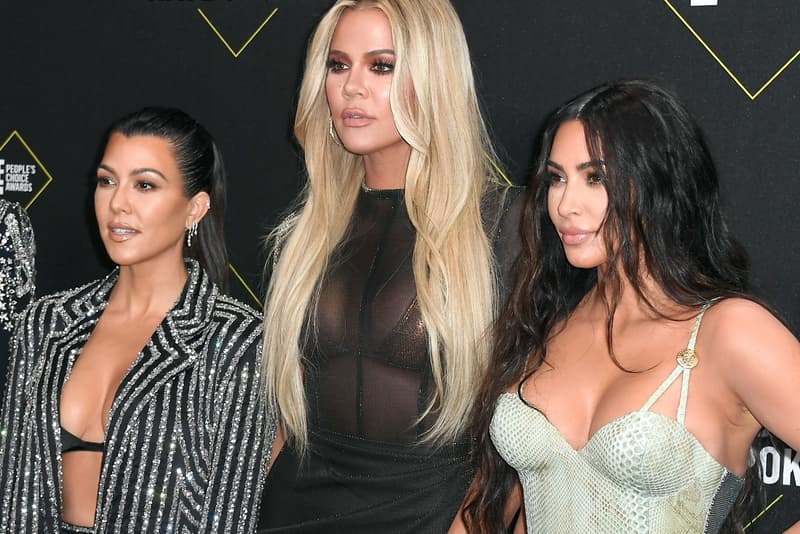 Entertainment
The Kardashian Sisters Have "Peaceful" Co-Parenting Relationships With Their Exes
Despite all the drama they've gone through.
The Kardashian Sisters Have "Peaceful" Co-Parenting Relationships With Their Exes
Despite all the drama they've gone through.
Kim, Kourtney and Khloé Kardashian pride themselves on trying to maintain the peace with their exes despite struggles they face.
According to a family source, the Kardashians have a good relationship with the fathers of their children.
"Their exes are all friendly with one another and welcome at family gatherings," an insider told E! News. "The girls do a very good job of co-parenting and keeping things peaceful for the kids. They have the belief that they will always be family, even if they aren't together in relationships."
The source continued, "Everyone has tried to move on from the drama. It is what it is. Things may come up, but they all try to be good communicators and inclusive when it's appropriate."
Kourtney and ex Scott Disick split back in 2015, and we've seen glimpses of their co-parenting relationship on Keeping Up With the Kardashians and Hulu's The Kardashians. Though it's been a rollercoaster over the years, the pair does a really good job at prioritizing their three kids. Kourt and Scott have even gone on trips despite no longer being an item.
Kim and Ye aka Kanye West have have faced a lot of hardships in the spotlight this year, making their relationship complicated. Despite recently finalizing their divorce, Ye will reportedly give Kim $200,000 USD every month for child support in addition to covering half of the expenses for their four kids' education and security.
Lastly, Khloé and Tristan Thompson have had the most complicated on-and-off relationship. The athlete has been involved in multiple cheating scandals, which resulted in Khloé ending things for good last December. Tristan seems to be on a good basis with the family as he and Kim recently teamed up to host a Thanksgiving dinner for inmates a Camp Kilpatrick in Malibu.
---
Share this article