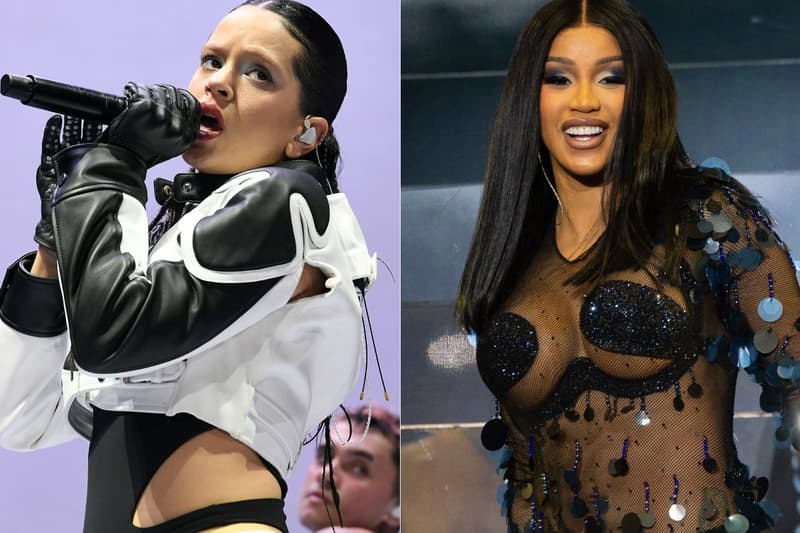 Rosalía and Cardi B To Drop a "Despechá" Remix
Releasing soon.
Rosalía and Cardi B are joining forces to drop a "Despechá" remix.
The Spanish singer took to Twitter to tease a remix before revealing she is collaborating with Cardi on the track. "MOTOMAMI $$$$$ Remix Tomorrow. Who do you think it is?" she tweeted.
She later tweeted, tagging Cardi B, "TODAY at 00:00 with LA CARDIIIIIIIIIIIIIIIII."
As of late, Cardi has been collaborating with other artists. However, when it comes to dropping a new album, it looks like she is taking her time. During a recent Instagram Live, Cardi revealed she's been putting off releasing her new music to focus on motherhood.
"I've been having a lot of anxiety because I know right after I drop my album I have to go on tour and I have, like, bad separation anxiety from my kids," she said.
The rapper added, "People just be making it, like, seem like it's easy, like 'Oh, you could take your kids on tour with you and everything,' but it wouldn't be — that wouldn't be fair for my daughter for me to do that. She's in gymnastics class, she's in ballet, she's about to take hip-hop classes, and she likes to be around kids."
The "Despechá" remix drops on Friday, December 16. Check out Rosalía's tweets below.
MOTOMAMI$$$$$ MAÑANA DESPECHÁ REMIXXXXXXXXXXXX con quien crees que es????
¿

— R O S A L Í A (@rosalia) December 14, 2022
HOY a las 00:00 con LA CARDIIIIIIIIIIIIIIIIII @iamcardib ❤️‍?❤️‍?❤️‍?

— R O S A L Í A (@rosalia) December 15, 2022
---
Share this article