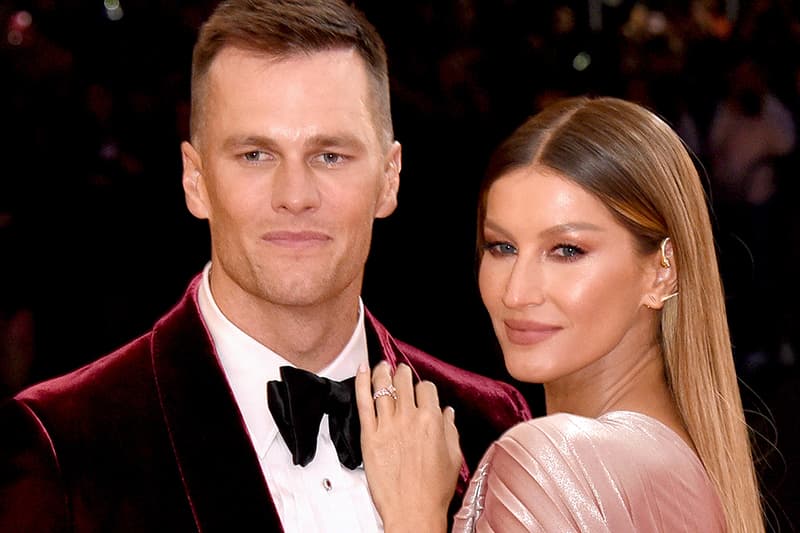 Entertainment
Tom Brady Will Spend Christmas in a Hotel, While Ex-Wife Gisele Bündchen Vacations With Family
Oof.
Tom Brady Will Spend Christmas in a Hotel, While Ex-Wife Gisele Bündchen Vacations With Family
Oof.
Tom Brady was joined by Snoop Dogg on the latest episode of his SiriusXM podcast Let's Go! With Tom Brady, Larry Fitzgerald and Jim Gray. During the conversation, he updates the cast on his NFL Christmas milestone, which won't involve his family.
Brady and his ex-wife Gisele Bündchen split in 2022 over Brady's decision to return to the NFL, despite promising Bündchen he was done for good. His ex-wife was very vocal about her concern for his safety but ultimately told Elle in an interview that after having "those conversations with him over and over again," she ultimately feels that "everybody has to make a decision that works for (them)." She continued, "He needs to follow his joy, too."
However, it seems that the NFL player may have a more difficult transition than he expected. The notorious Christmas NFL game day requires his attendance on the field, while his family will be with Bündchen. When asked about his playing in his first Christmas game, he responded, "It'll be a new experience that I've never had before that I'm gonna learn how to deal with… I'm gonna learn how to deal with Christmas Eve in a hotel." Despite this sounding super sad, he shared that he's looking "forward to celebrating Christmas with my kids the day after."
Bündchen, who understands his love for the dangerous game of football, has been vacationing with her family all winter long, in the name of "recharging," — her go-to healing hack.
---
Share this article