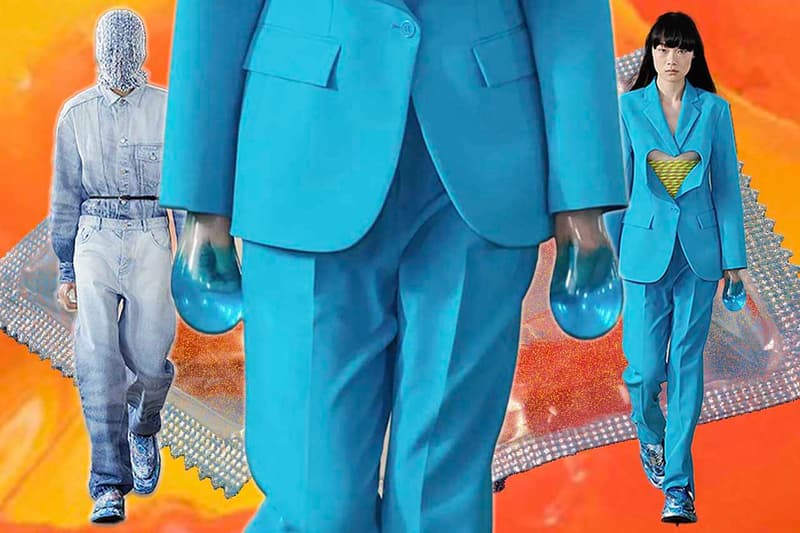 Sex & Dating
How Condoms Became a Fashion Statement Amidst the STI Epidemic
Unpacking the status of sex and culture with sex therapist, Kate Balestrieri.
How Condoms Became a Fashion Statement Amidst the STI Epidemic
Unpacking the status of sex and culture with sex therapist, Kate Balestrieri.
It's been an eventful year for condoms, between a debut on Botter's SS23 runway and the FDA approval of the first condom for anal sex. Dating back to 2019, we even reported on six times condoms got the high fashion treatment with brands like Saint Laurent. Yet, the United States remains in an STI epidemic with over 2.5 million cases of chlamydia, gonorrhea and syphilis, causing us to question: How in the f-ck this is possible?


In 2020, the parent company behind Trojan condoms, Church and Dwight, reported that "condom usage has declined," as a warning to investors. Among the reasons listed were "alternate birth control options, less fear of HIV," and "less sex acts." Essentially, the pandemic disrupted the sex lives of many, but those who were still having sex had no fear of contracting STIs. Ironically, shortly after, the CDC reported a concern about STI rates, and just last month, the porn industry had a production hold due to high STI rates.
Unfortunately for the U.S., the lack of fear backfired, because, less than two years later, we're in an STI epidemic. This is not to say that those with STIs should be shamed or left without sexual pleasure — quite the contrary. Everyone deserves pleasure, and thankfully, medicine has evolved enough to award all populations this certainty. For example, some medications can slow the progression of HIV.
Saw lots of people saying they wanted the new Botter gloves ……?? when you realize it's just condoms filled with blue water and ducked taped to his arms ….. wonder what intern thought of this idea ? #Botter's Spring 2023 #ParisFashionWeek

— gomezgalore (@gomezgaIore) September 27, 2022
Sex therapist Kate Balestrieri revealed to Hypebae that the causes listed in Trojan's report may stem from conservative sex education. "Conservative pushes to limit appropriate, secular, sex education has left many without the information necessary to understand the importance of condom use, the comfort or sense of urgency to discuss condom use and the knowledge of how to use them effectively," she said. Basically, sex ed failed so badly that many don't know that opting for other forms of contraception, like female birth control, does not protect against contracting STIs via skin-to-skin contact and bodily fluids.
On another note, Balestrieri hypothesizes another issue may be at play: rebellion. Remember the controversial mask mandate meant to protect society from COVID-19? Well, it may have led to "protection fatigue" and "bodily sovereignty," Balestrieri says. After years of obsessing over protection and safety, people feel free from the pandemic and while they've let their masks go, they've apparently left condoms behind, too.
Balestrieri continues, "The daily emphasis on personal safety and protection of the vulnerable may evoke a level of fatigue when it comes to personal safety, that for some, can feel oppressive and stifling. Sex is supposed to be fun, and sometimes what we see as fun can feel restricted by rules or safety recommendations." As a result, "declining to use a condom can be one form of protest and a reclamation of the right to engage in autonomous decisions about bodily rights." She continues, "which may feel especially important after years of living with caution during the pandemic."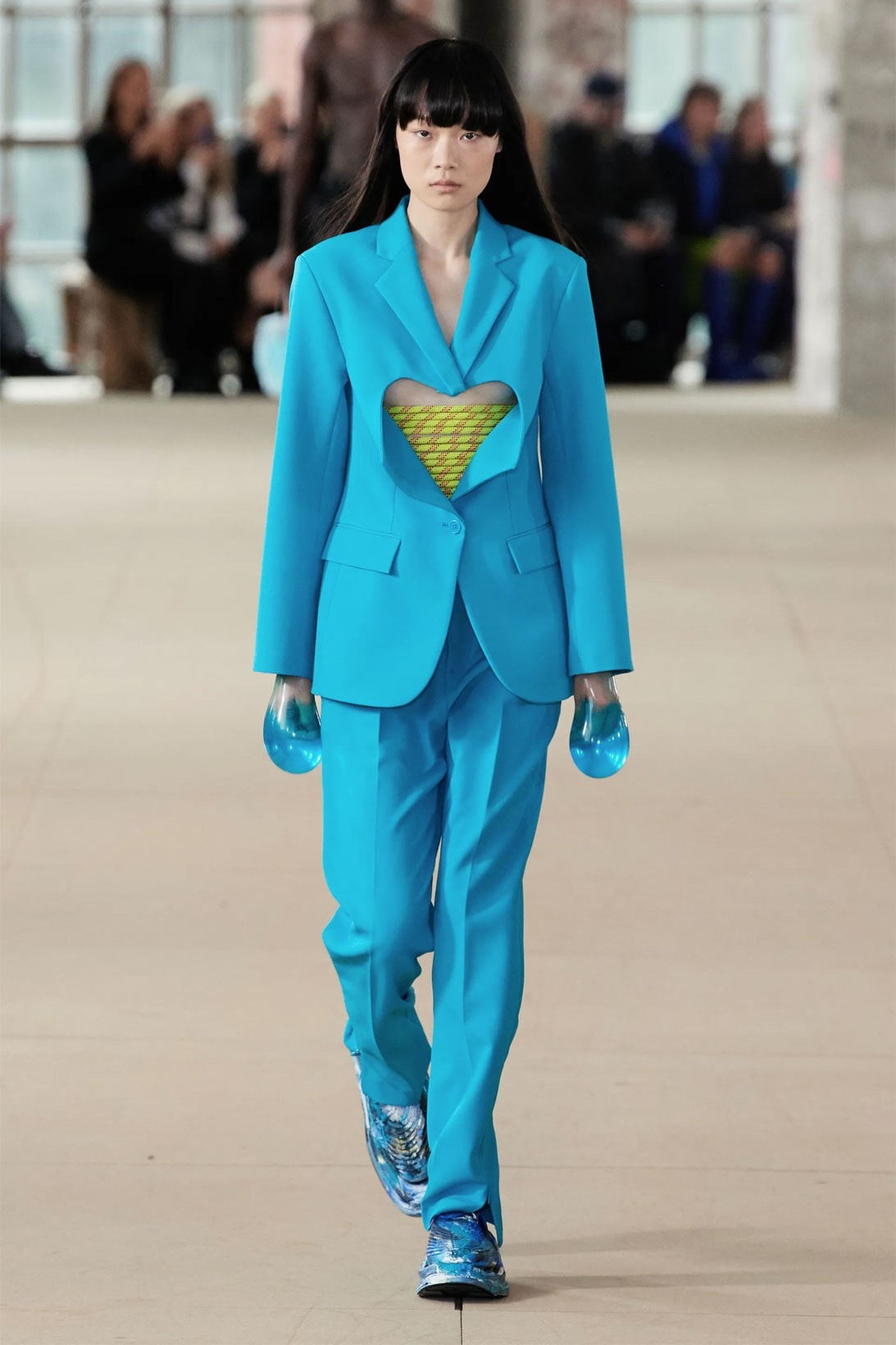 Lastly, there's TikTok's favorite kink, the breeding kink. This refers to being sexually aroused by "the idea of getting — or getting someone else — pregnant," shared WebMD. As Balestrieri shared with us earlier, "Increased risk can evoke a fear response in the body, which can amplify arousal for some folks." Therefore, some "may consciously or unconsciously be calling in a more intense sexual experience through riskier sexual practices… Safety can feel boring, so a common psychological defense is to add a little spice, in the form of risk."
In conclusion:
It seems that where condoms were created for protection, they've become artistic statements of self-expression, which is beautiful, but in the case of sex, it's concerning. As the epidemic worsens, all demographics have been impacted from the porn industry to those having sex behind closed doors. Yet, we're seeing condoms on the runway? Societally speaking, no single demographic can be blamed. We've all been denied adequate sex education and our culture's lack of wellness reflects that. So, whether you're a vulva or penis owner, make sure you're carrying condoms and getting tested regularly in between sexual partners. Your sexual wellness is your responsibility.
If you would like to make safe sex convenient — and cute — check out Jems' condoms for sensitive vulva owners and cop a matching condom case, too. For female condoms, check out Lorals' protective latex underwear.
---
Share this article