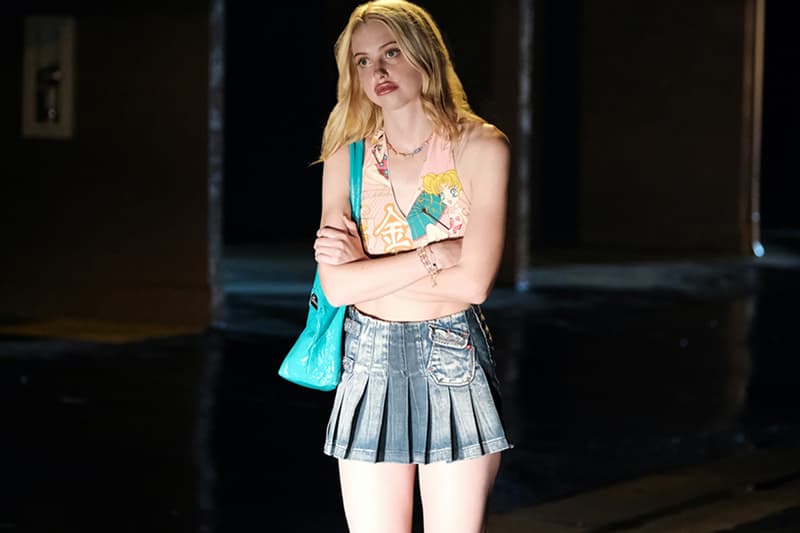 Film & TV
Chloe Cherry Opens up About Her Lips and Favorite Aesthetics on 'Euphoria'
The actor candidly discusses her "15 minutes of fame."
Chloe Cherry Opens up About Her Lips and Favorite Aesthetics on 'Euphoria'
The actor candidly discusses her "15 minutes of fame."
Chloe Cherry has been making headlines after appearing on Euphoria Season 2 as Faye. Her pivot from adult film star to comedian and actor may seem random to some, but to Cherry, this has been a long time coming. In an interview with Variety, she opens up about everything from her favorite aesthetics on set to the unexpected moments that come with her "15 minutes of fame."
Despite the drama of the HBO Max series, Cherry shares that one of her favorite things about Euphoria is its aesthetic. "I would describe Faye's style as this kind of girly, slutty bimbo, fairytale Y2K aesthetic. I think it's very cute! It's colorful and I love that style so much," the actor tells the publication. "I also really like the way Jules is dressed. I think that her outfits are funky and cool and kawaii," she adds.
In the interview, Cherry also reveals that she wasn't expecting her lips to be a topic of discussion online. She admits that she's had her lips done for years, but no one had ever said a thing about them being too big. "At least not to my face," she says.
Although her character Faye is currently setting Fez up, Cherry describes Angus Cloud as the easiest to work with out of the cast. "I love people who are hilarious and super chill, and he is." Although it was difficult, the scene where they have to undress at Laurie's was actually Cherry's favorite scene to shoot with Cloud.
The actor hopes that in Season 3, Rue and Faye will build a friendship as they both struggle with addiction. "I think that they could learn something from each other. I also think Rue is a non-judgmental character, and I think that is all Faye needs."
Share this article