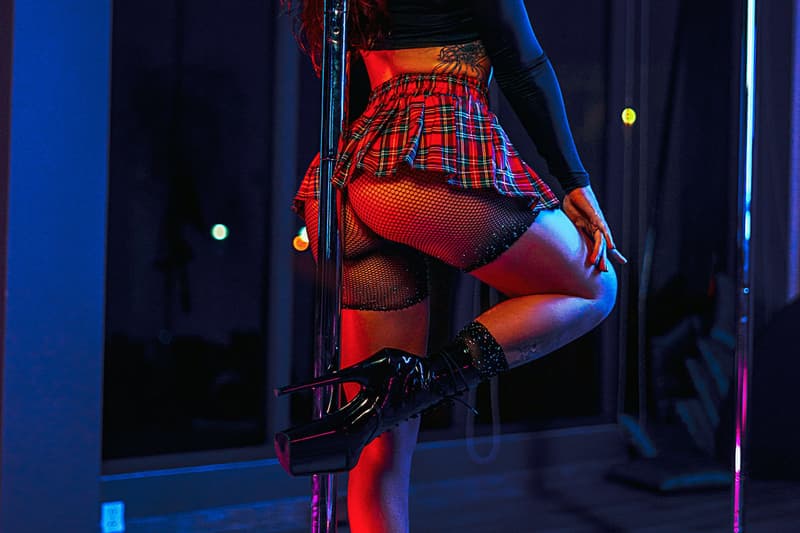 Sex & Dating
Here's How TikTok's New Guidelines Affect Pole Dancers
Will sex positivity be safe on the platform?
Here's How TikTok's New Guidelines Affect Pole Dancers
Will sex positivity be safe on the platform?
TikTok announces that it will be updating its community guidelines again on March 7. The update will target "overtly sexually aggressive" content and will mark it as "non-recommendable."
The app's goal is to "help maintain a comfortable and age-appropriate experience." TikTok's guidelines read, "For example, content that depicts implied nudity, is blatantly erotic or sensual (like thirst traps or stripteases), or sexualizes body parts, would likely not be recommended into For You feeds." The usage of the word "non-recommendable" is another way to say "shadow-banned," just as Instagram has been accused of doing to sex-positive and educational accounts for a few years now.
TikTok's reframing of its community guidelines not only acts as a form of censorship, but also sends a confusing message to pole dancers. The abuse and trolling they experience daily are not addressed, yet their authentic expression is. Most of whom practice pole dancing see it as a form of artistry, and for many others, simple exercise. Constantly having to tiptoe around guidelines while battling unsafe online environments is detrimental to pole dancers and the quality of their work.
TikTok has received serious backlash, especially after suspicions last year of its algorithm reinforcing racism against Black people. Although these guideline changes are meant to keep TikTok "age-appropriate," it is not paying attention to, or is simply ignoring the repercussions of censoring so many points of view. Apps like TikTok and Instagram are constantly changing their guidelines, making it harder for sex-positive brands to share their craft and products.
These guideline changes are starting to resemble the same trope Patreon and OnlyFans have followed — getting rich off of sex workers and sex-positive content creators, then ditching them when financial backing is set. OnlyFans eventually recanted its statement after receiving backlash from sex workers and their allies, but its intentions were still shaky. Meanwhile, platforms that create safe spaces for sex workers, such as Switter, still suffer from online censorship laws.
This raises an important question: If platforms and censorship laws continue to ostracize sex-positive creators, where will they be safe?
---
Share this article