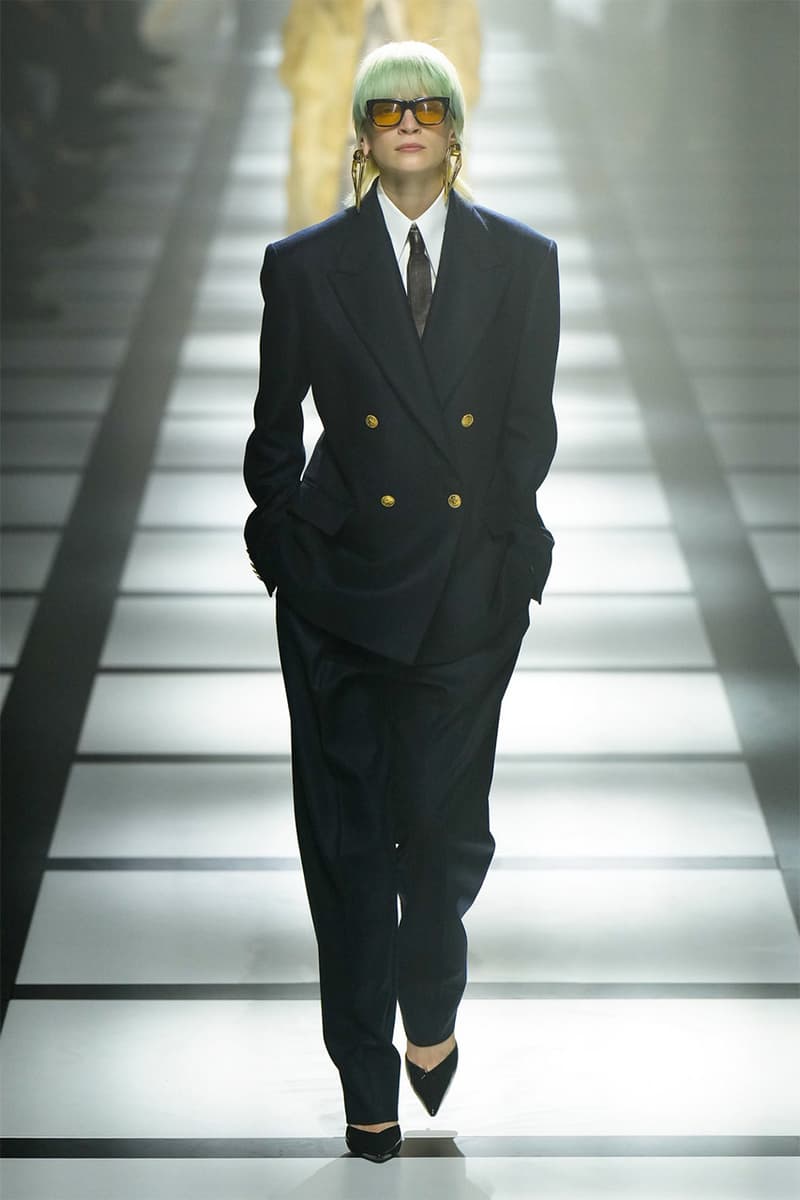 1 of 84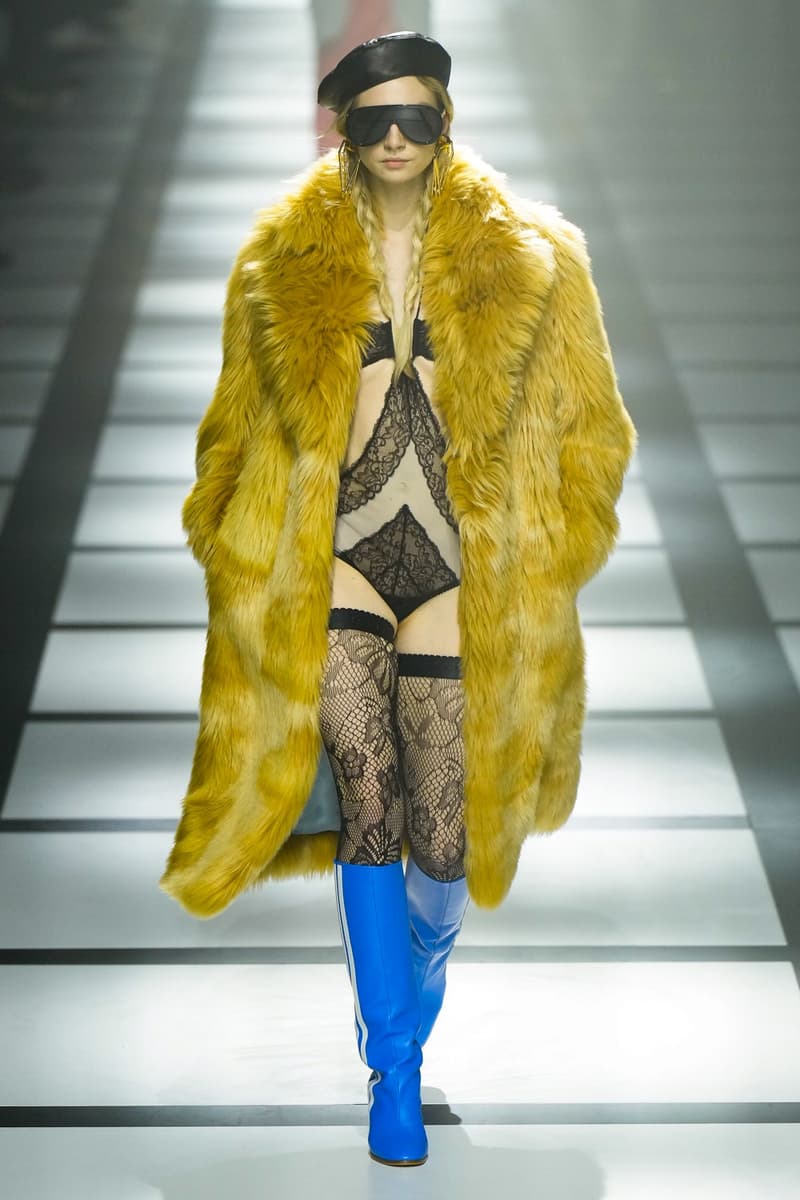 2 of 84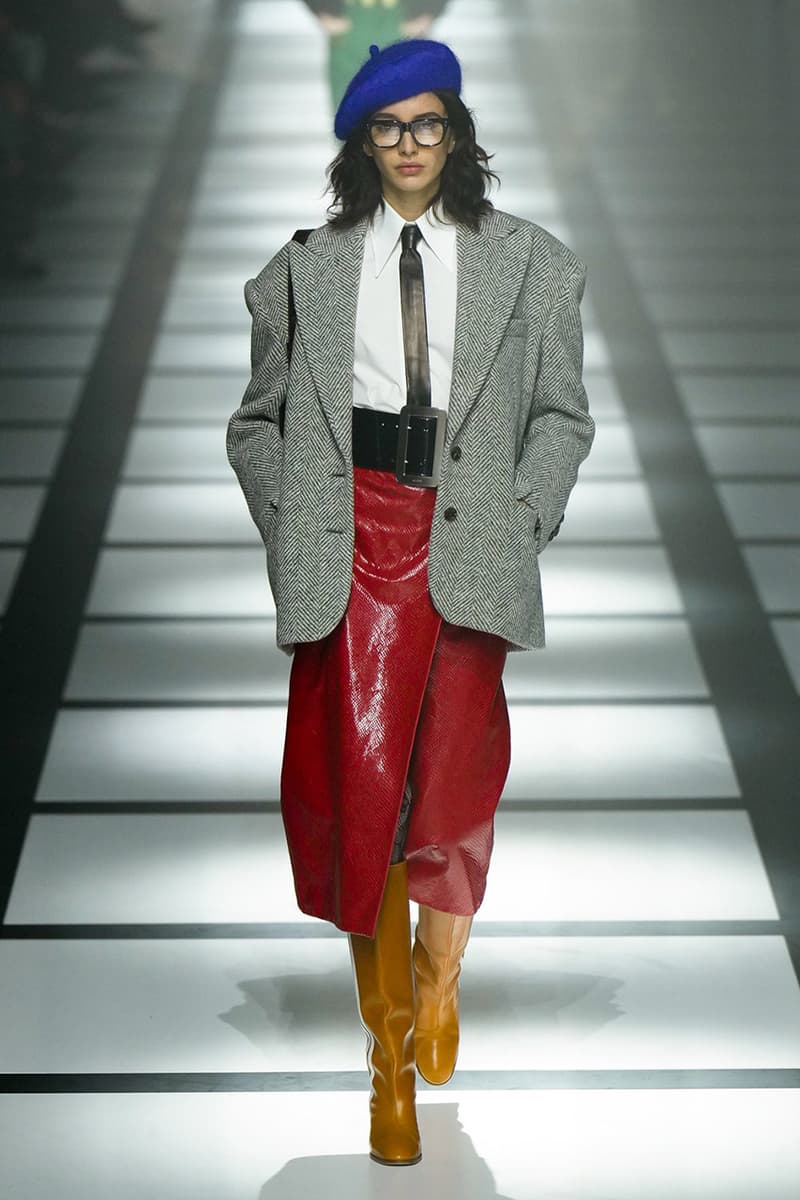 3 of 84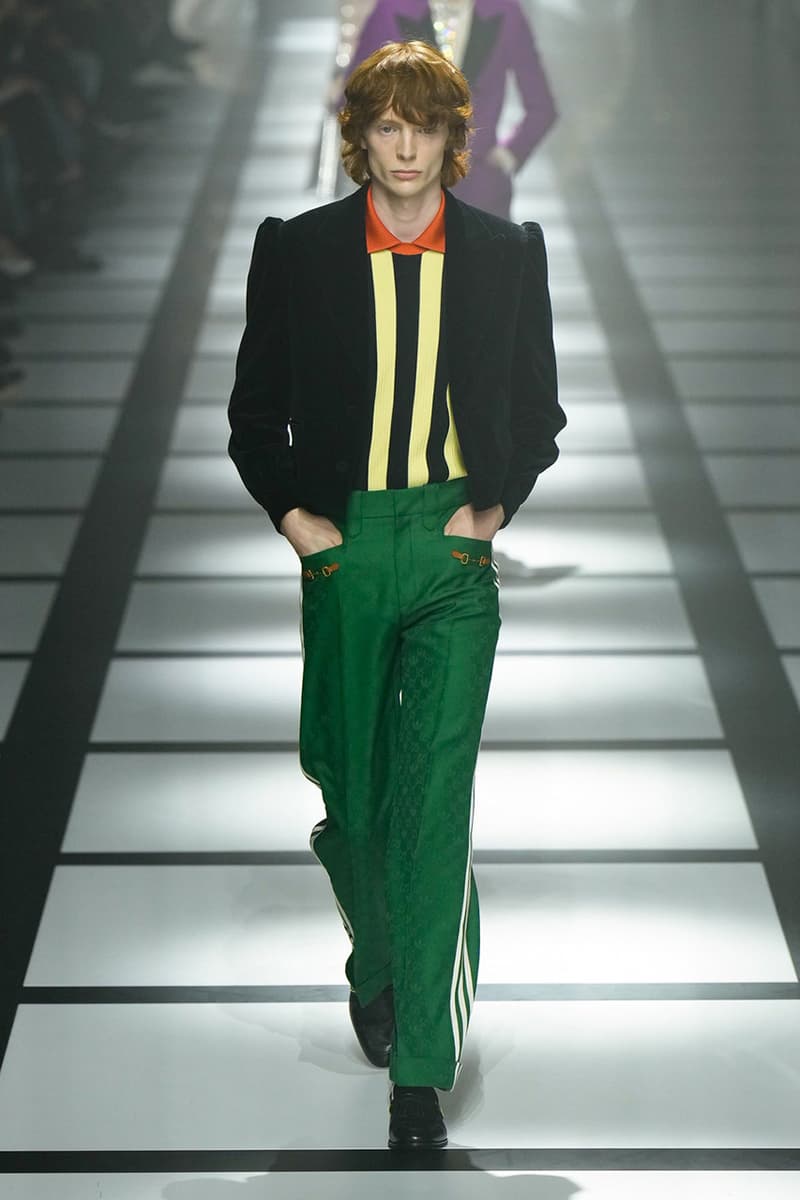 4 of 84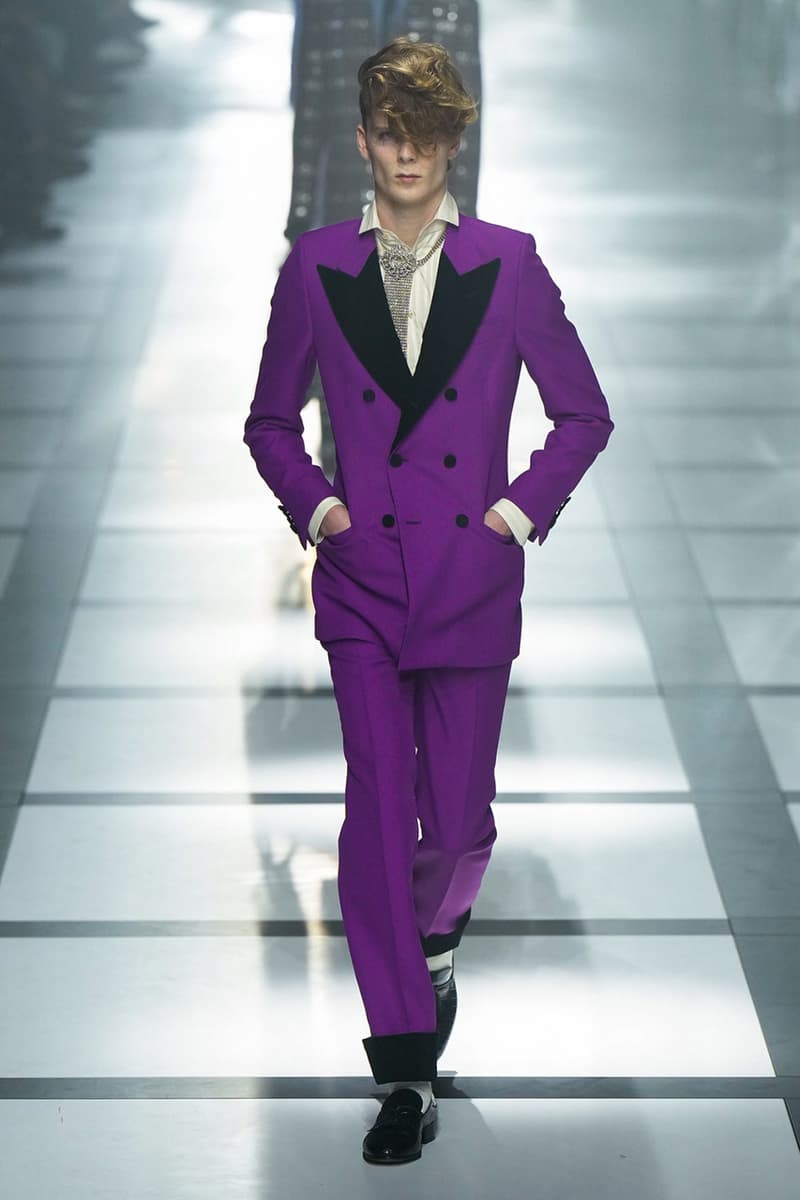 5 of 84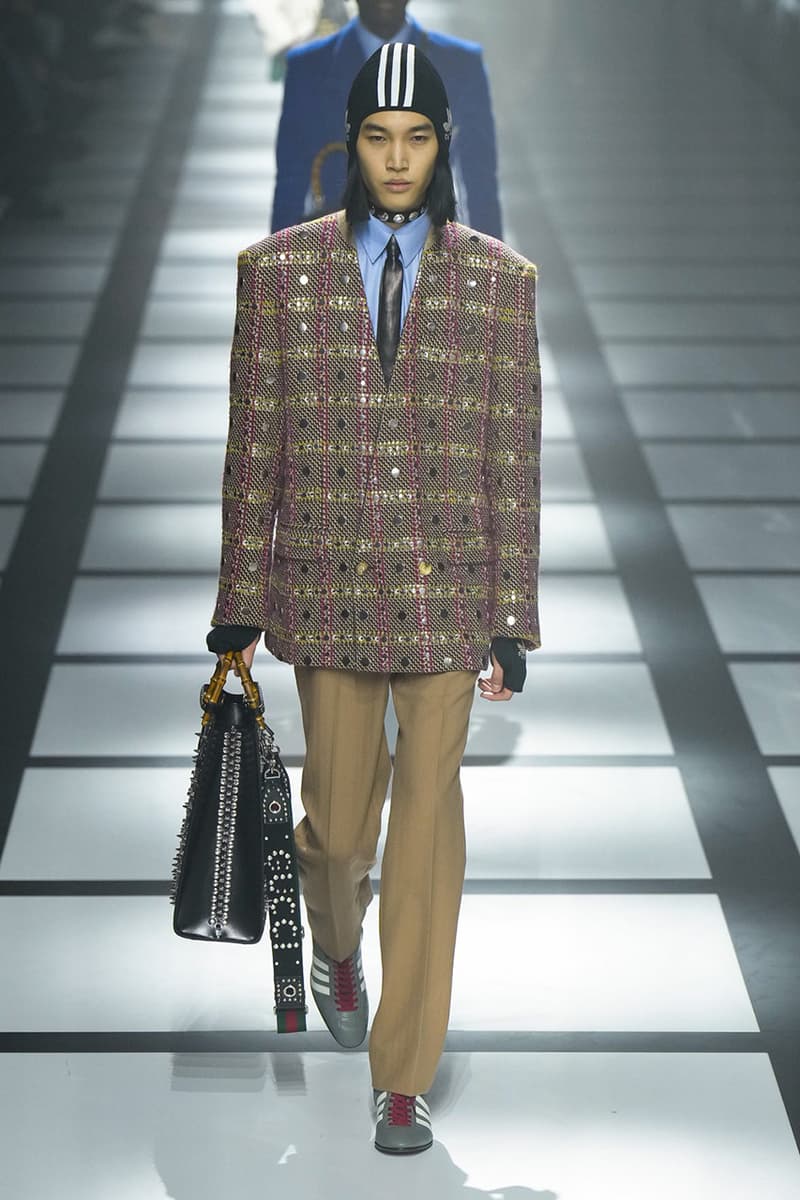 6 of 84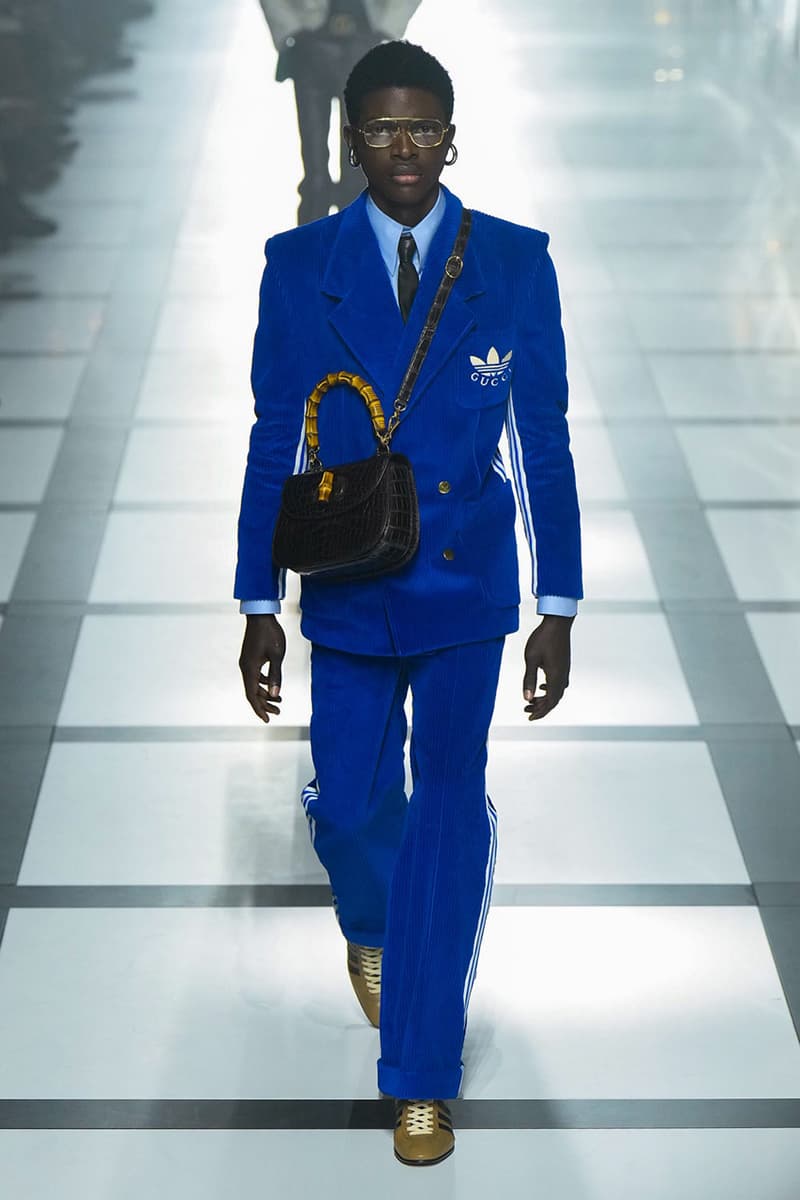 7 of 84
8 of 84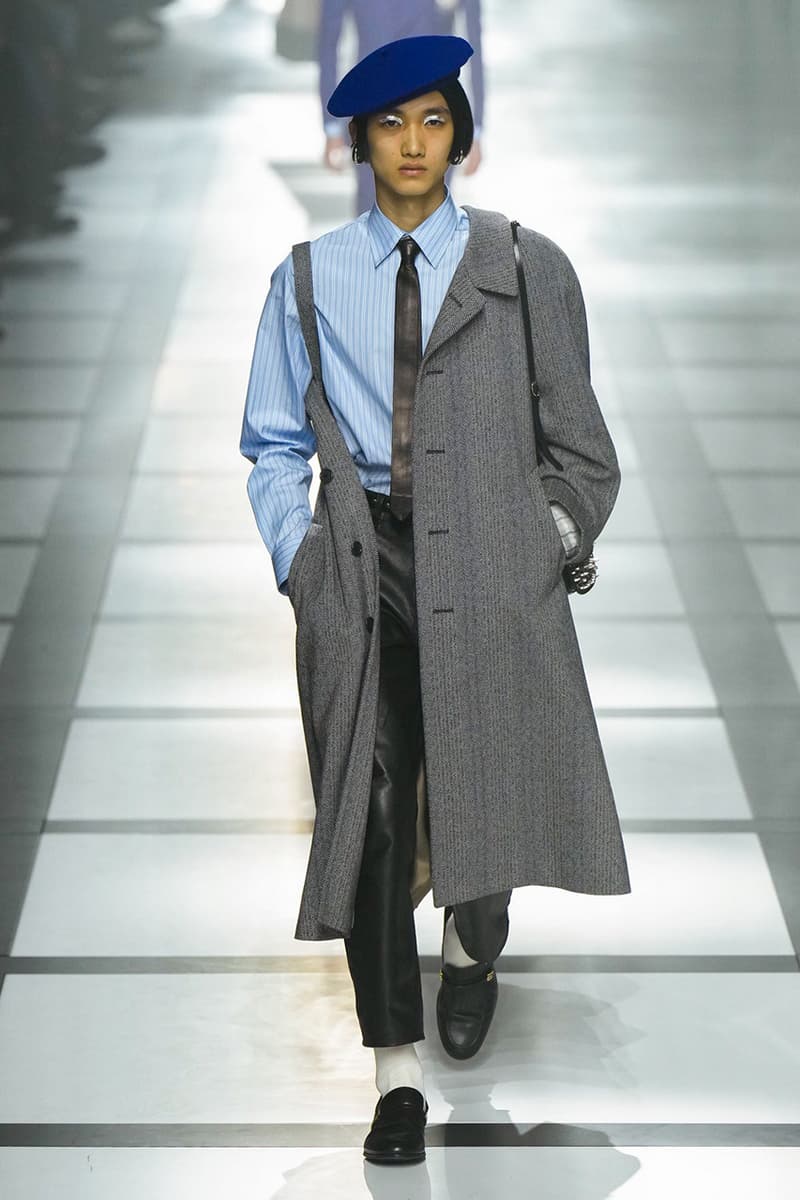 9 of 84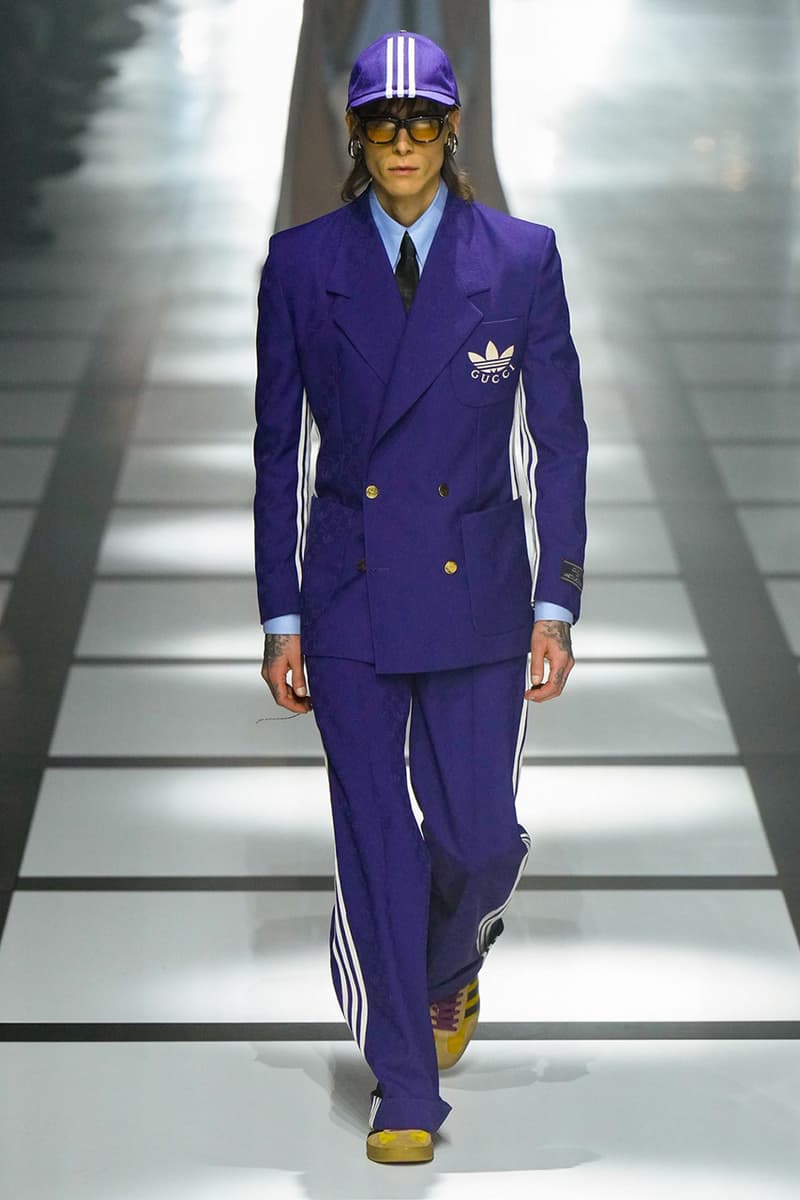 10 of 84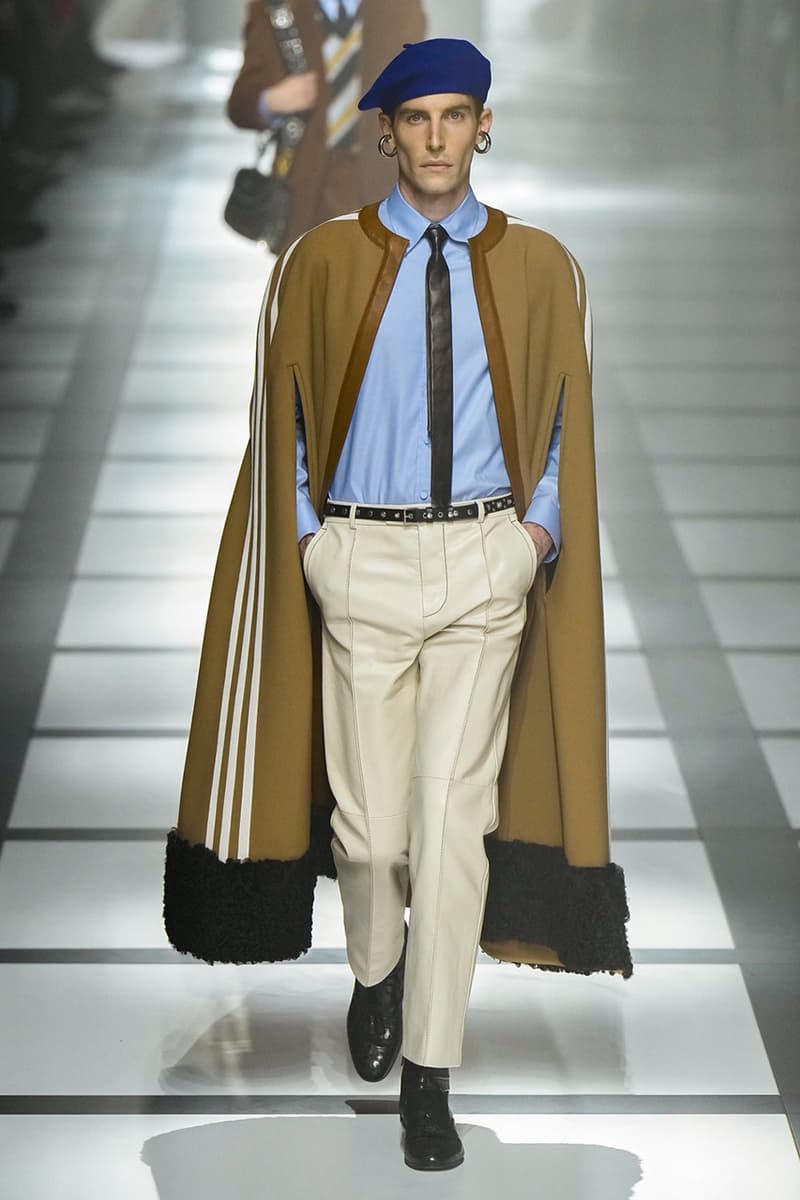 11 of 84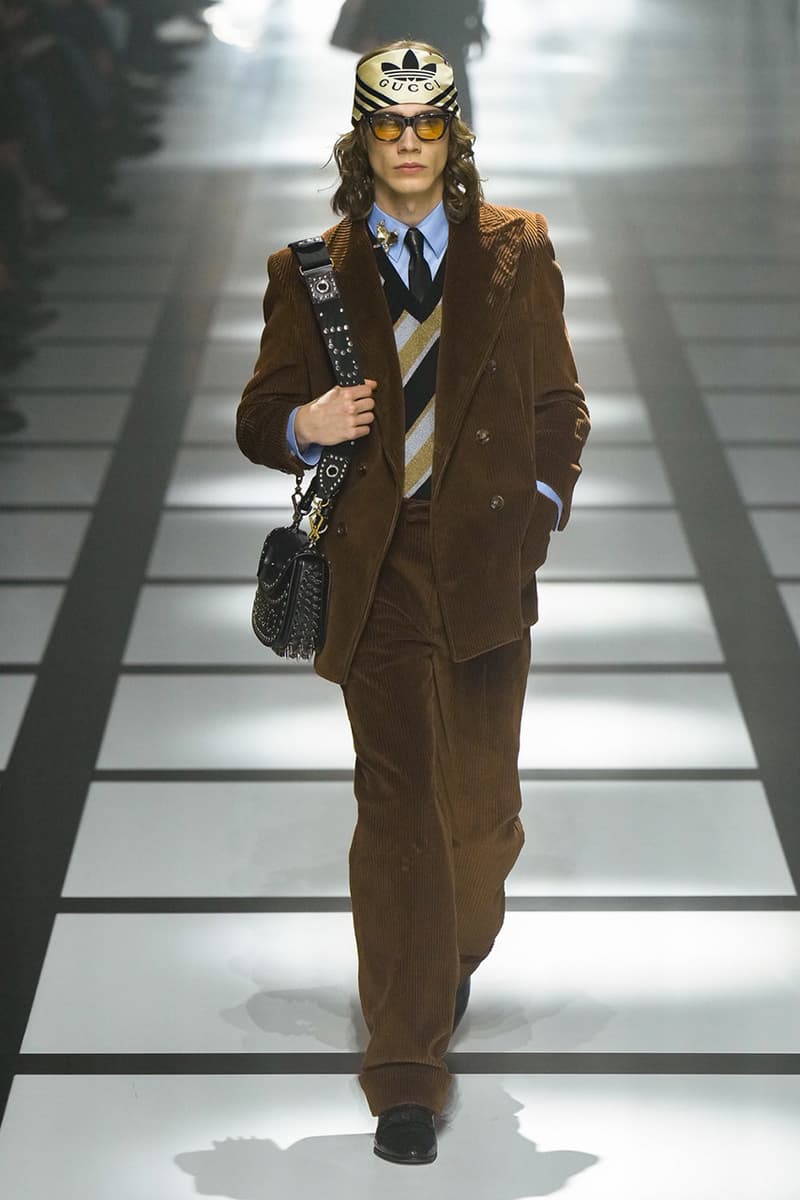 12 of 84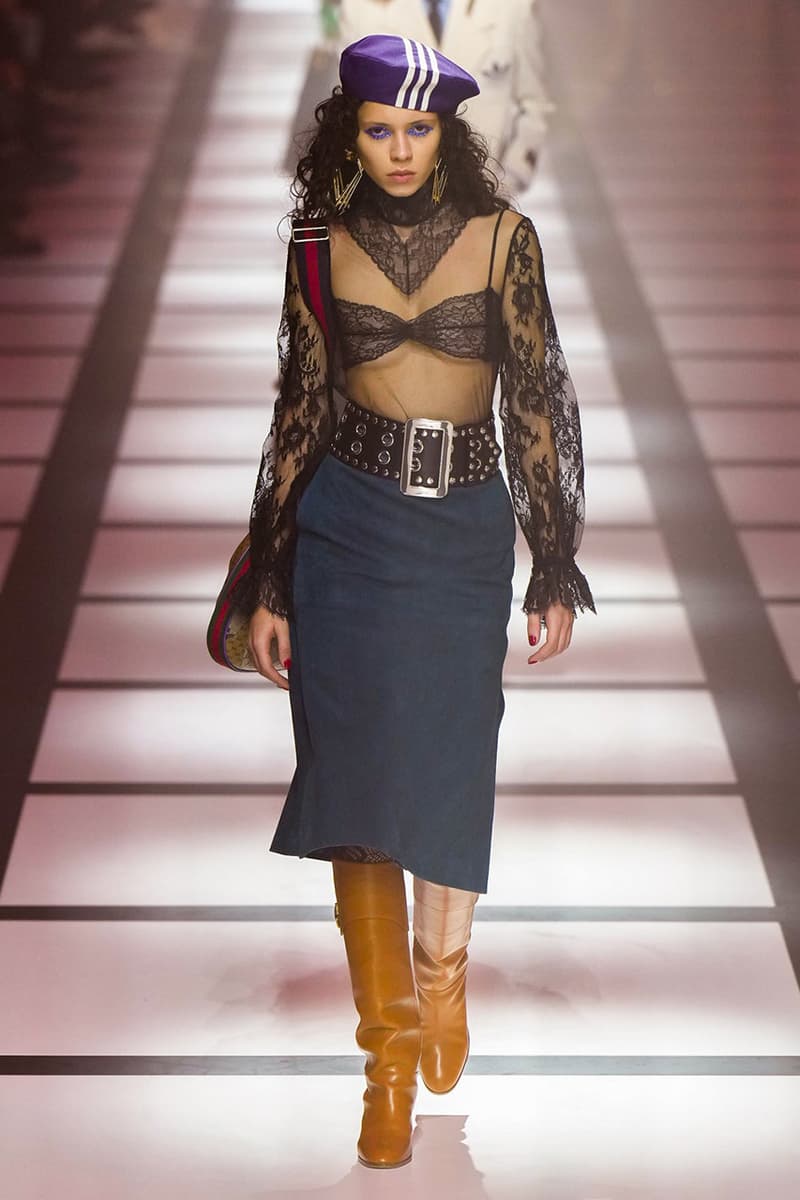 13 of 84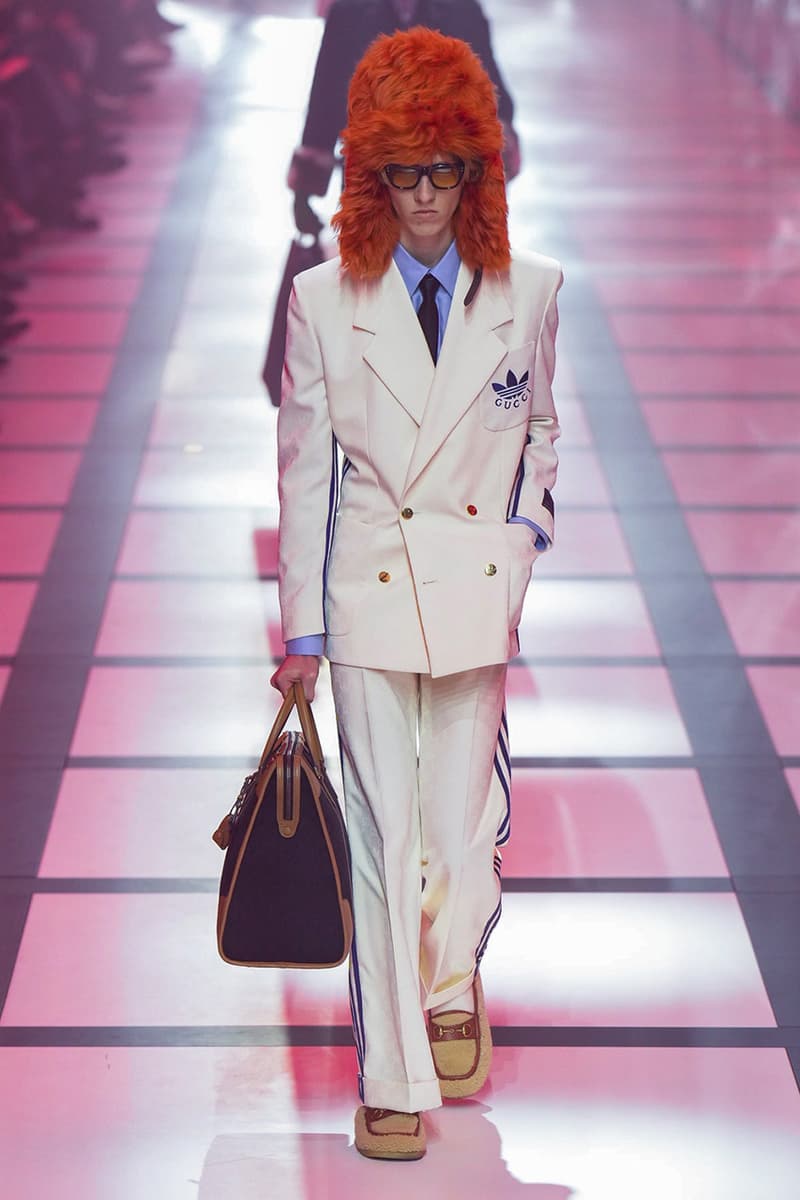 14 of 84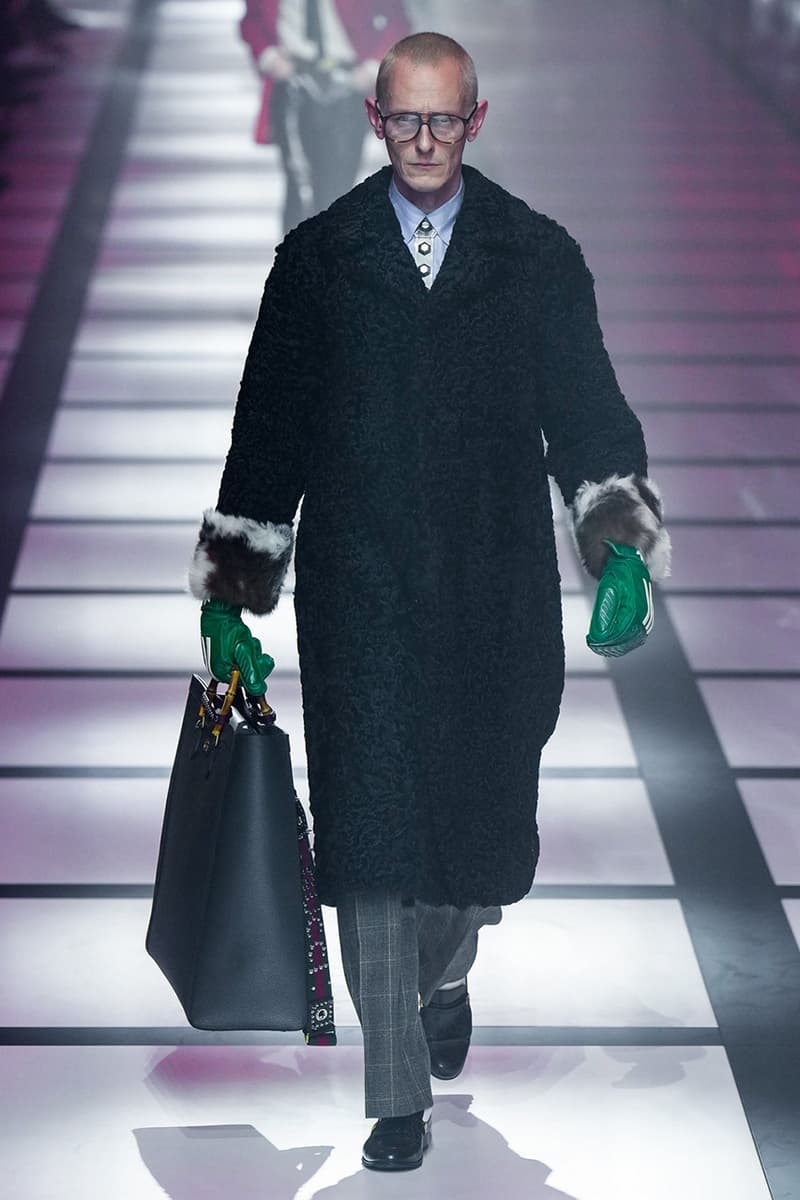 15 of 84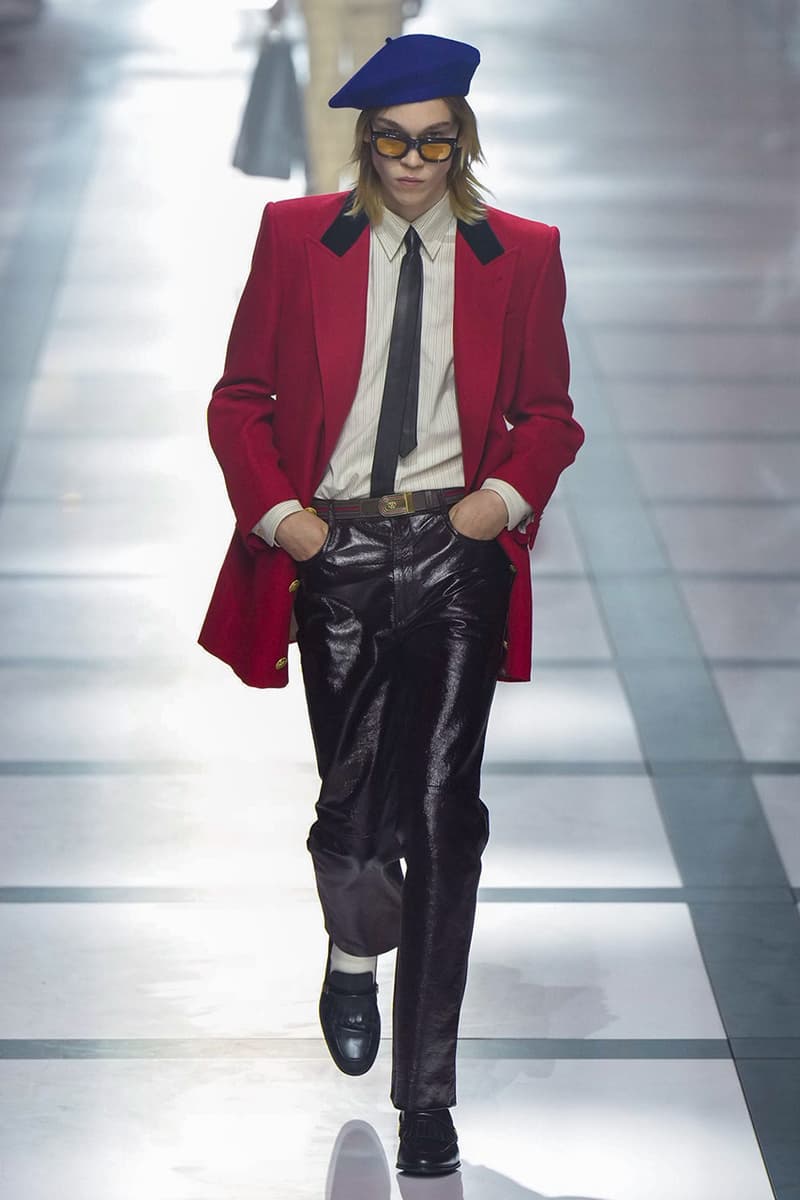 16 of 84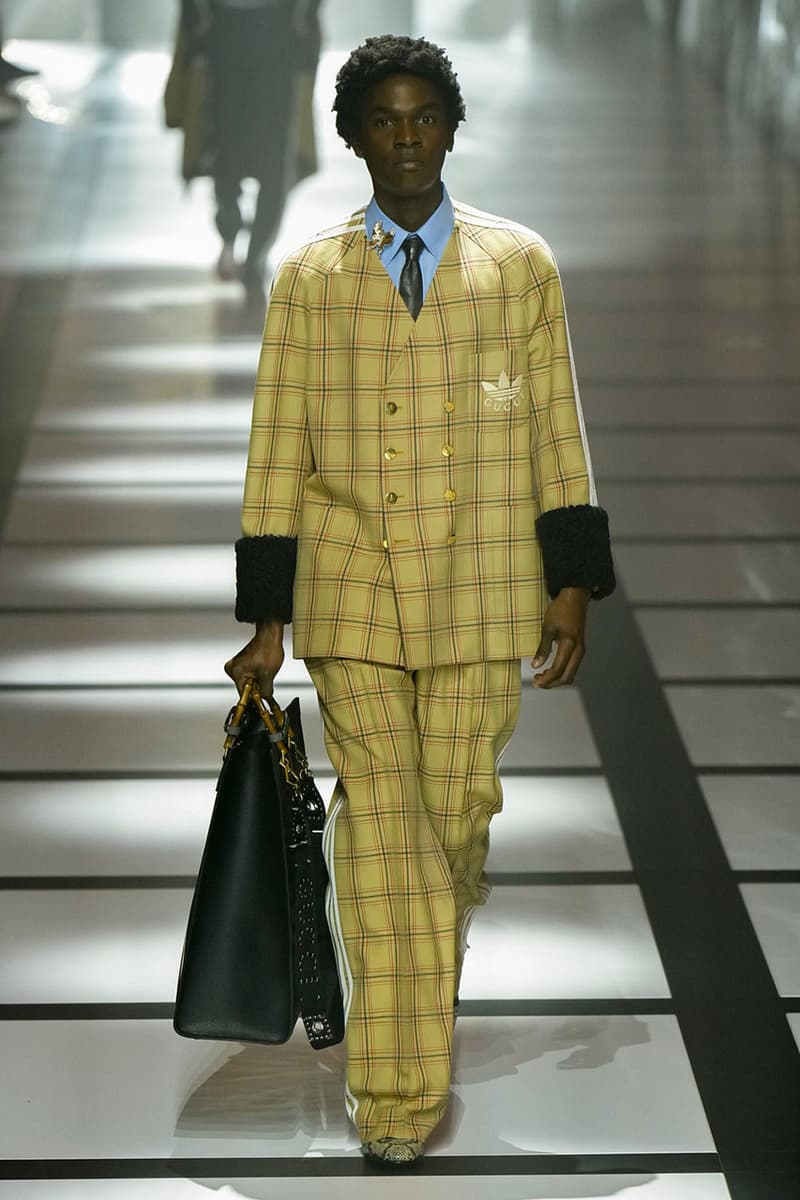 17 of 84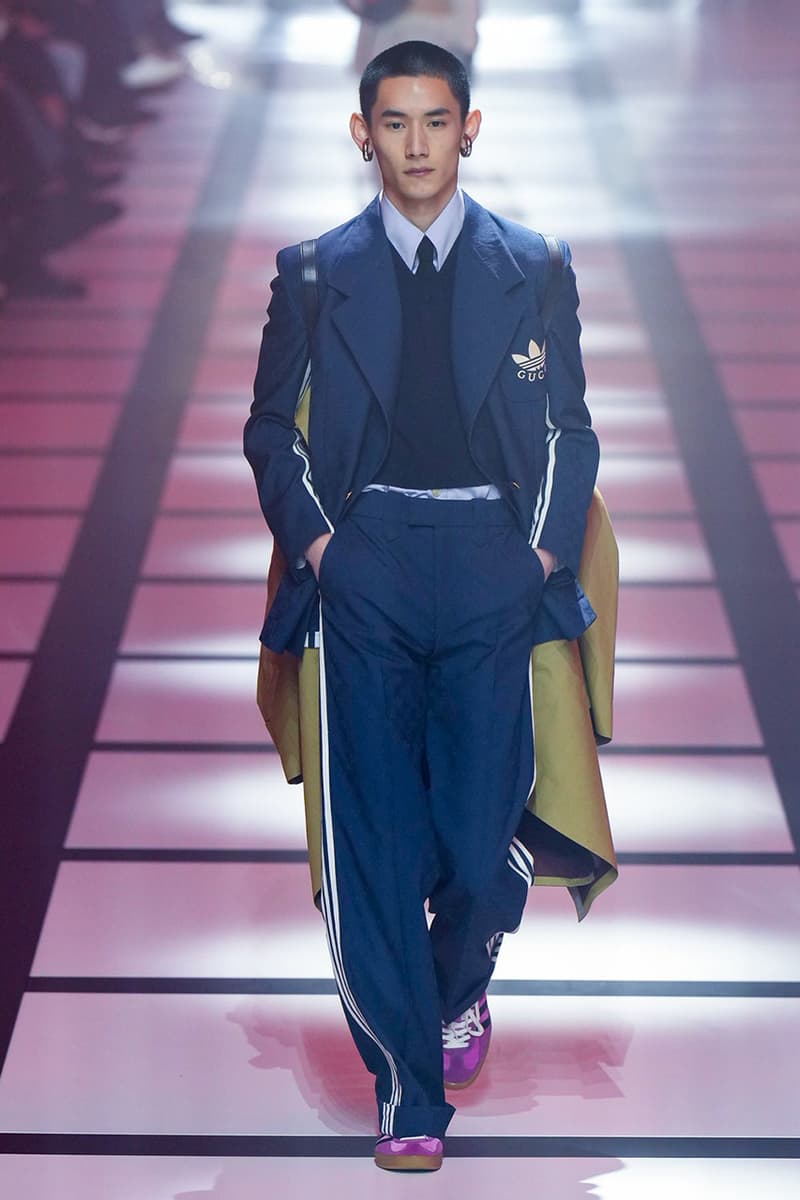 18 of 84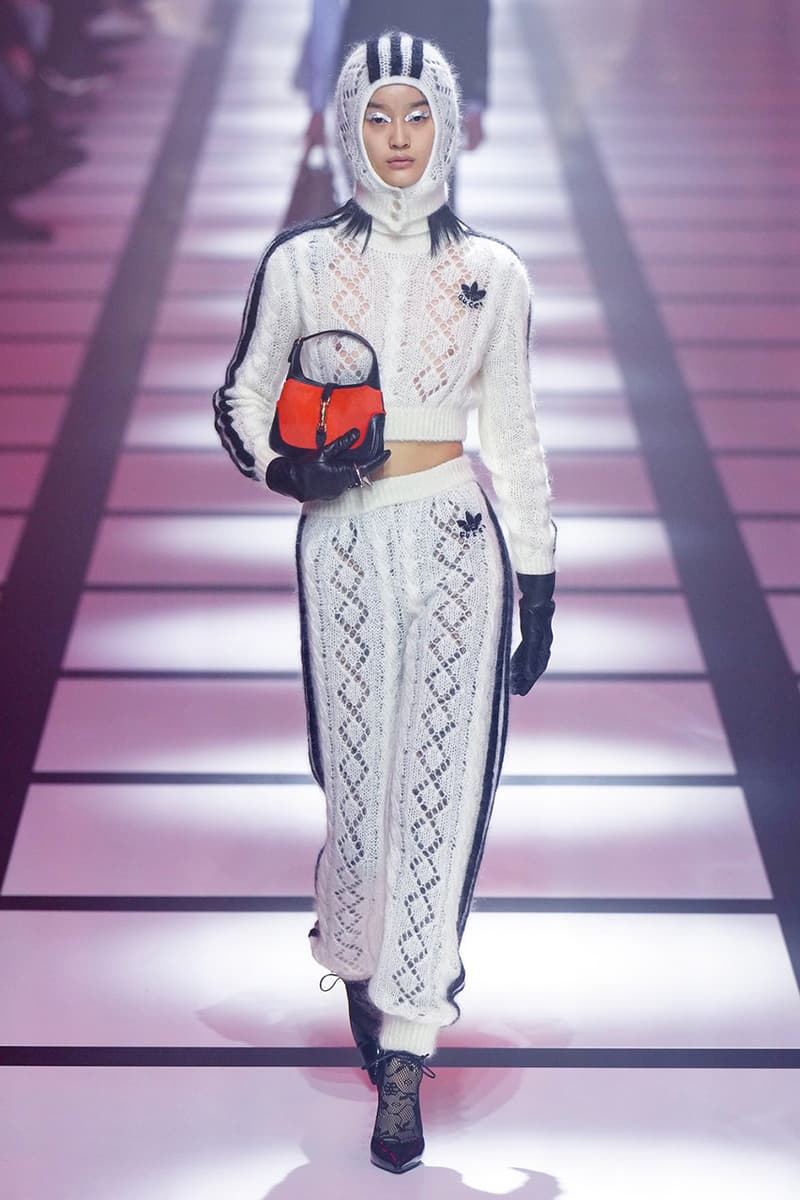 19 of 84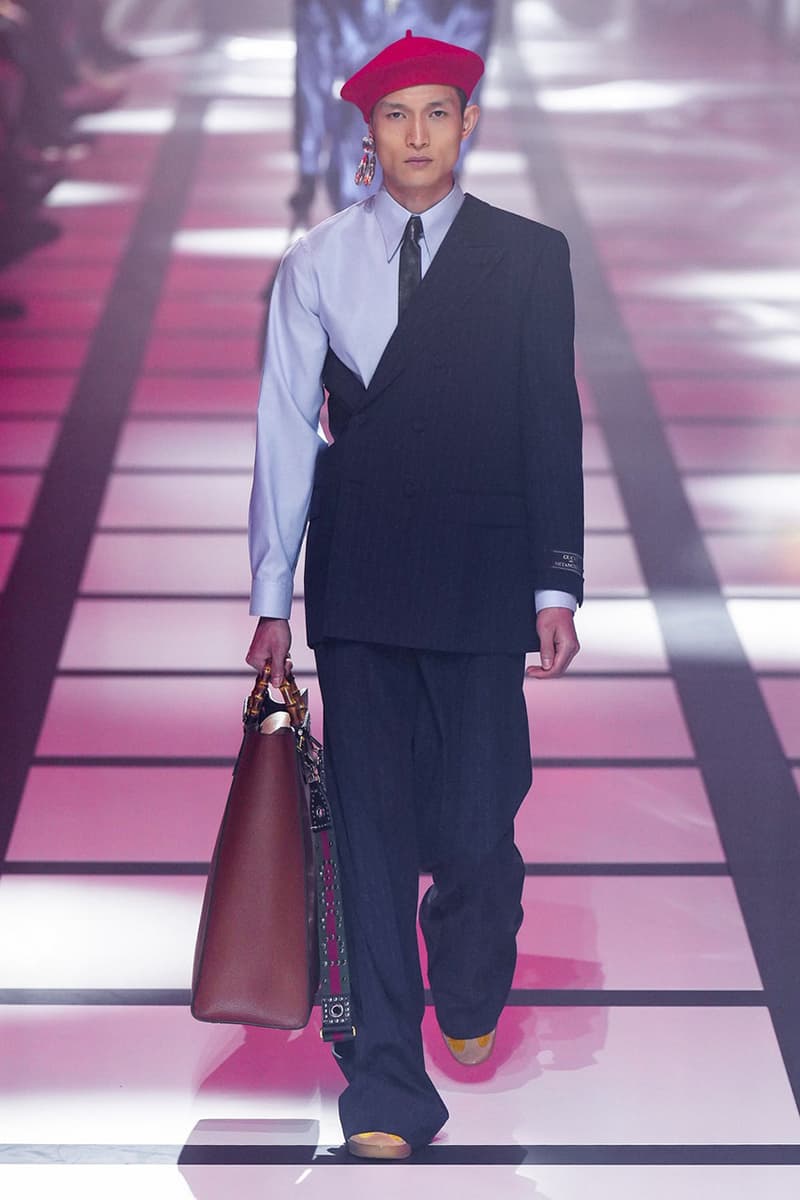 20 of 84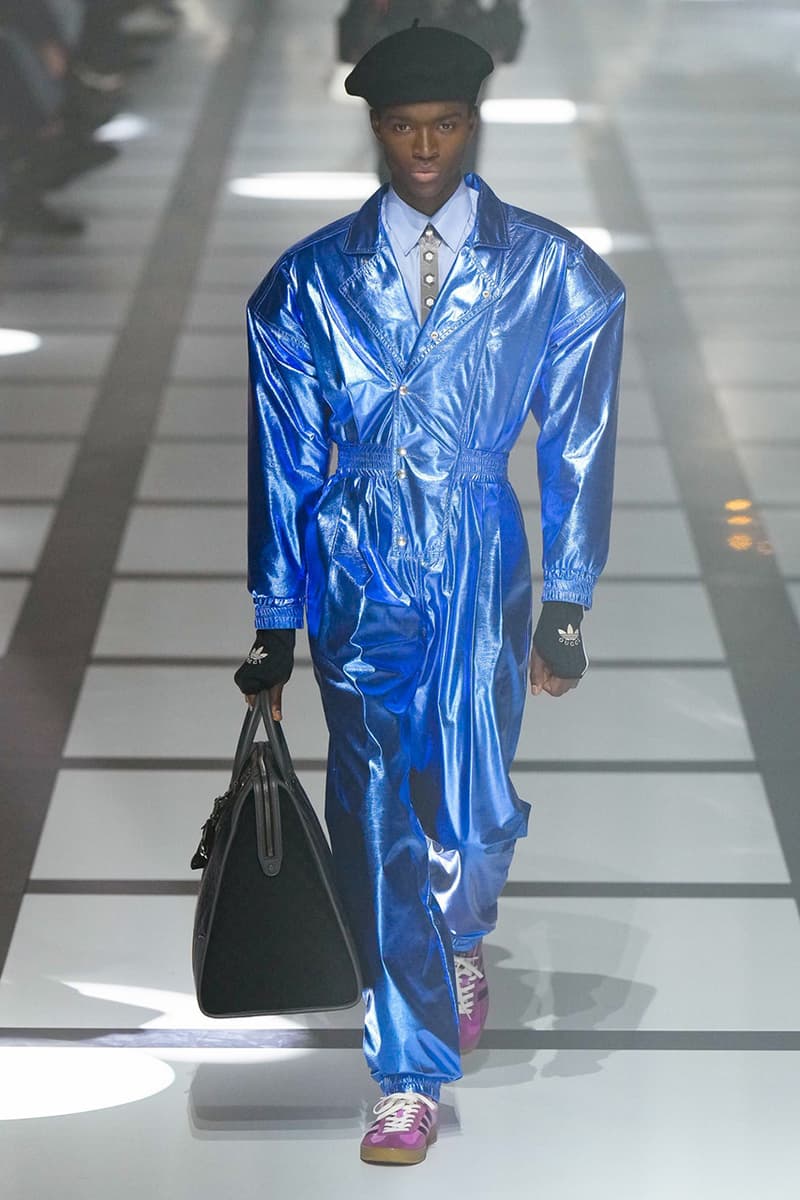 21 of 84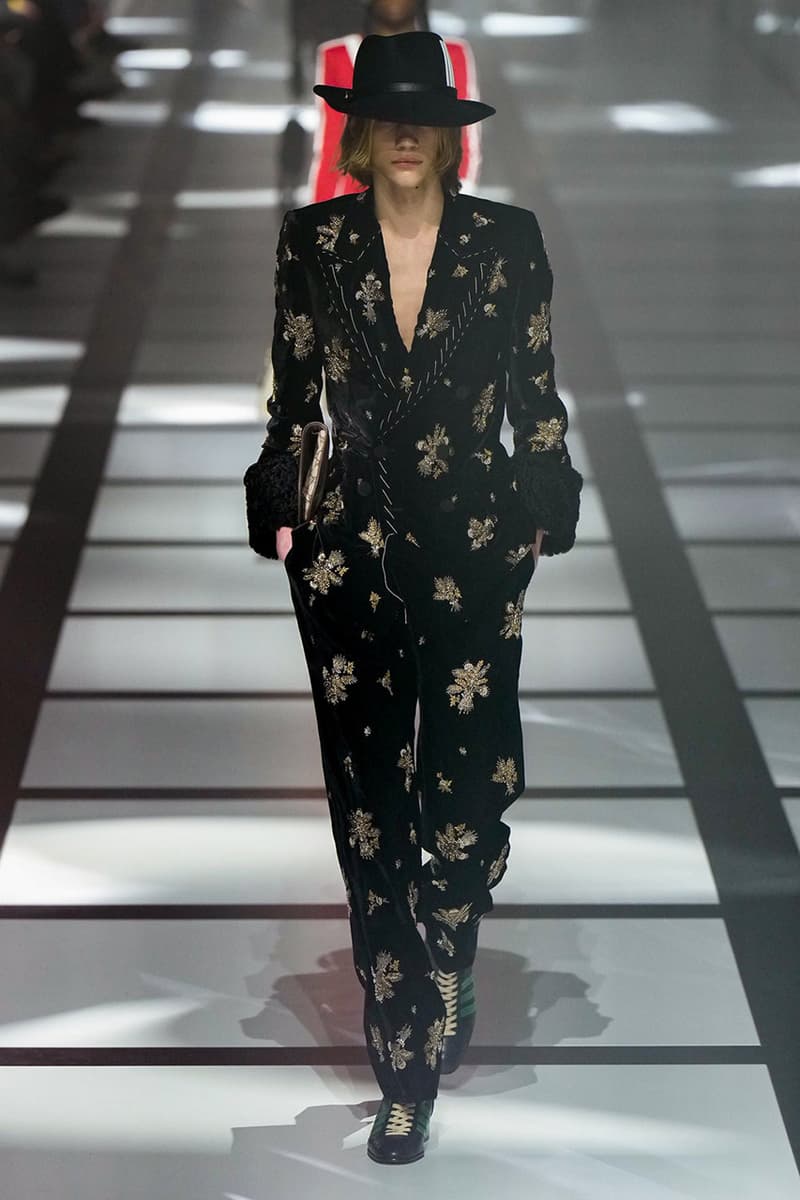 22 of 84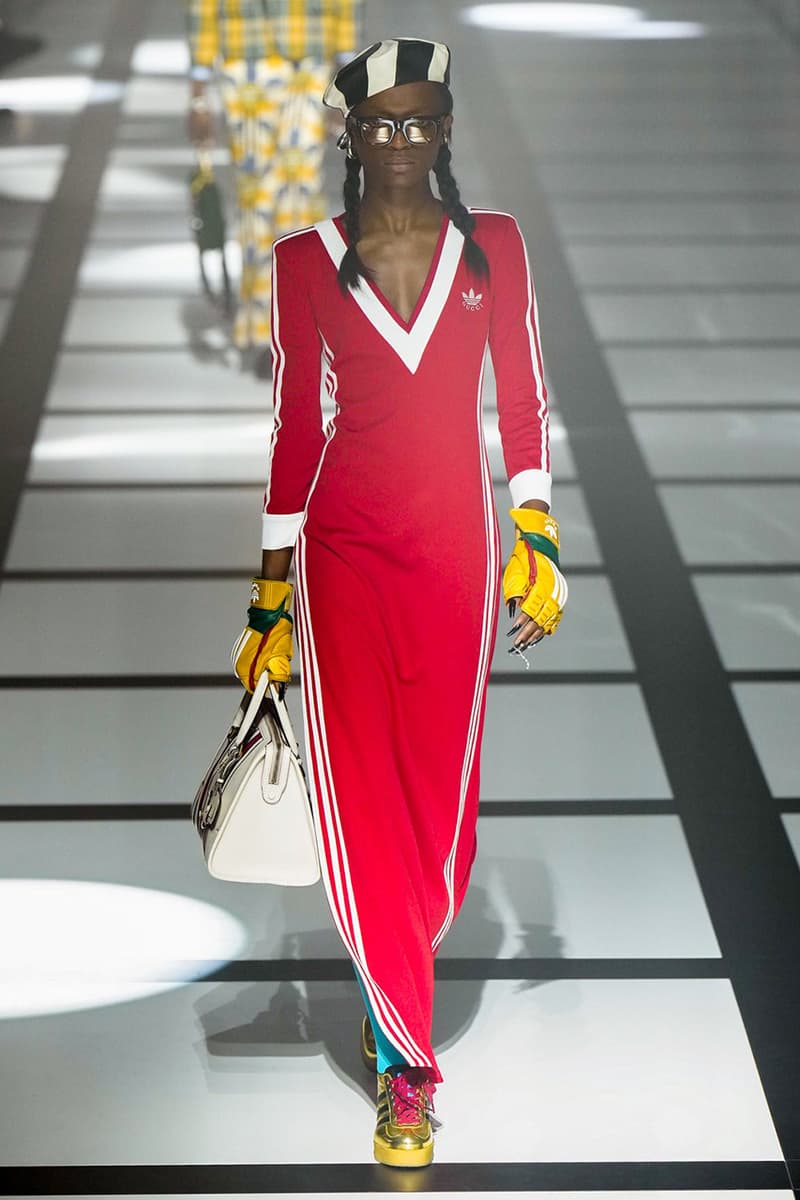 23 of 84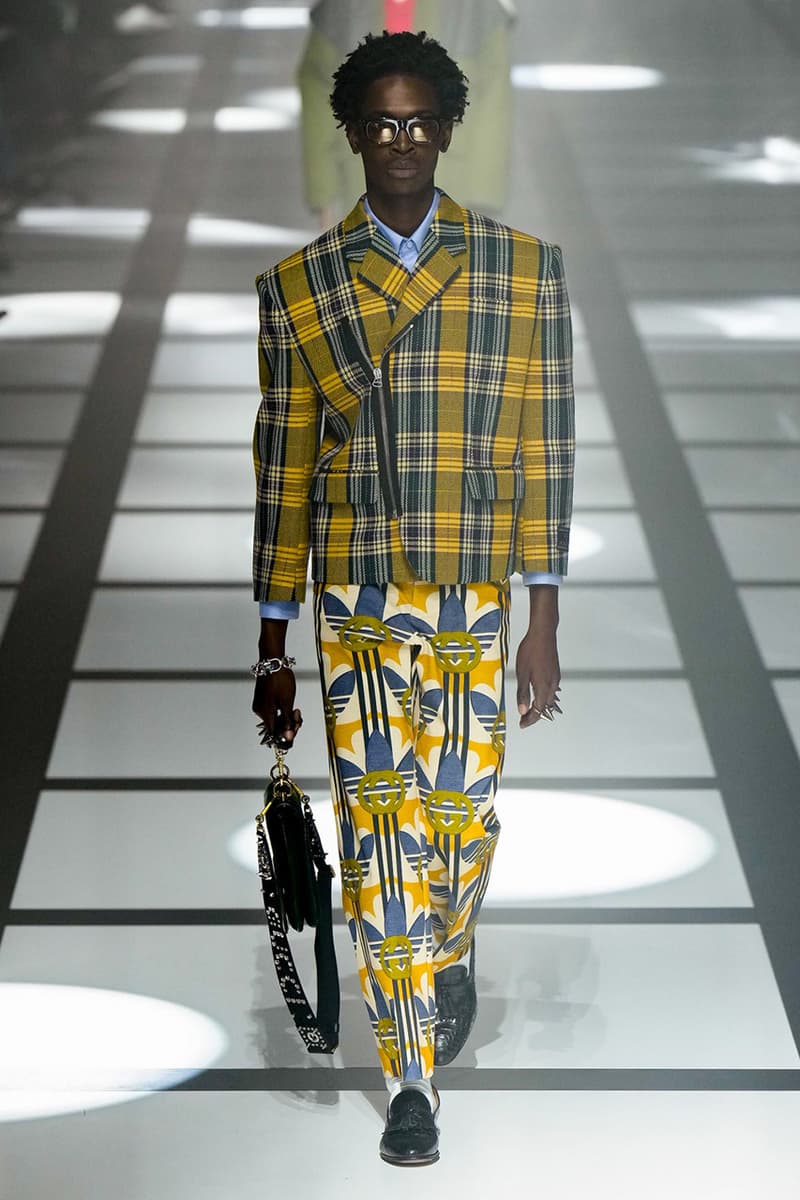 24 of 84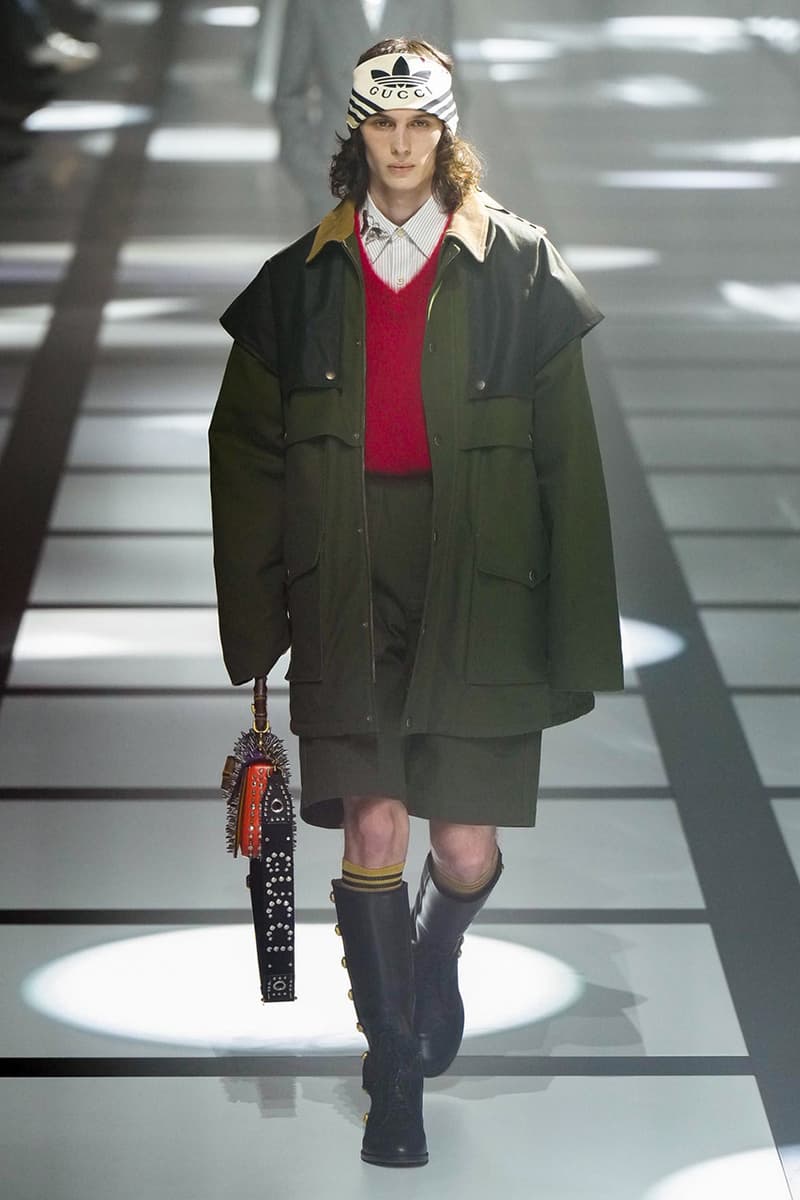 25 of 84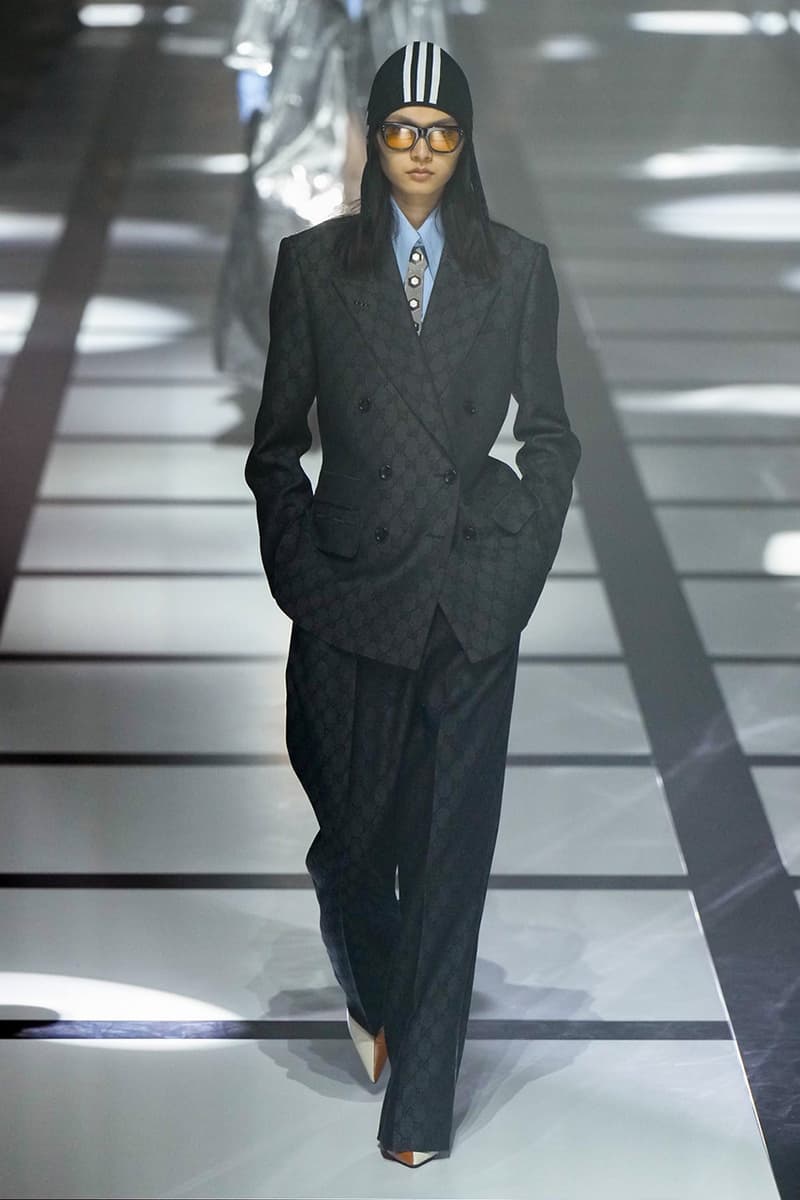 26 of 84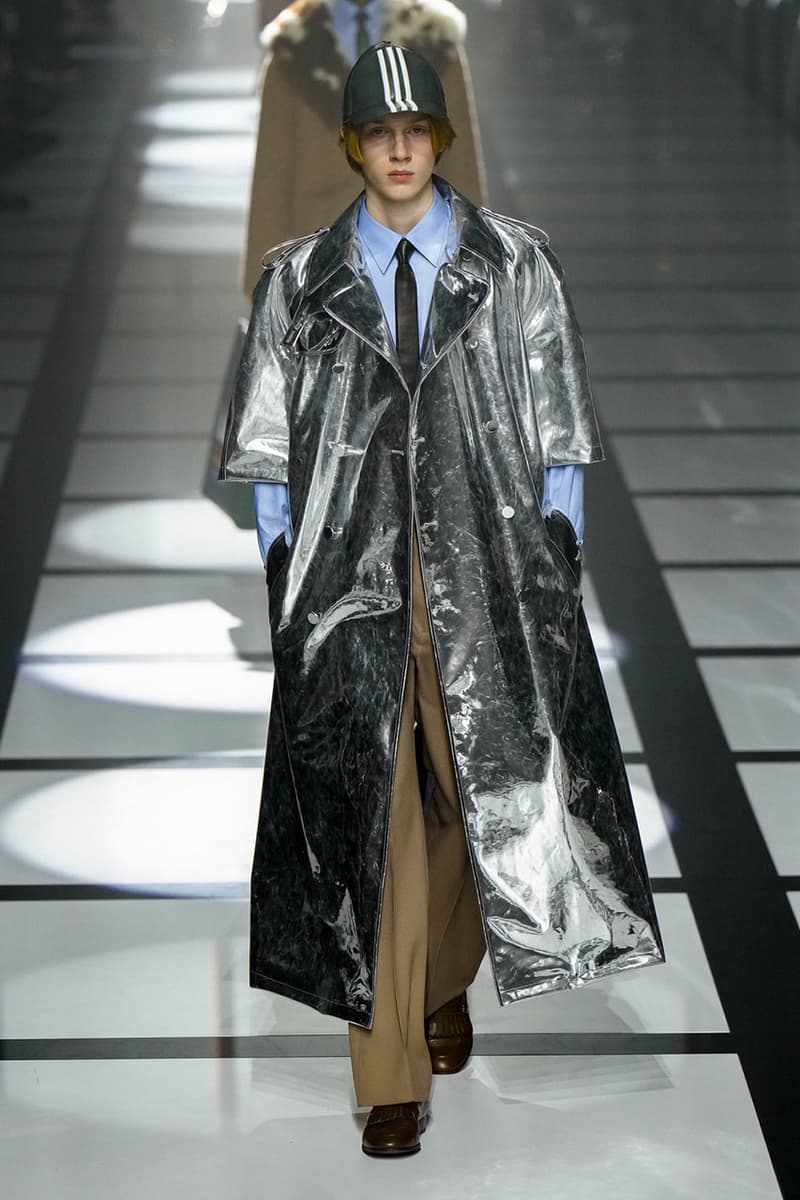 27 of 84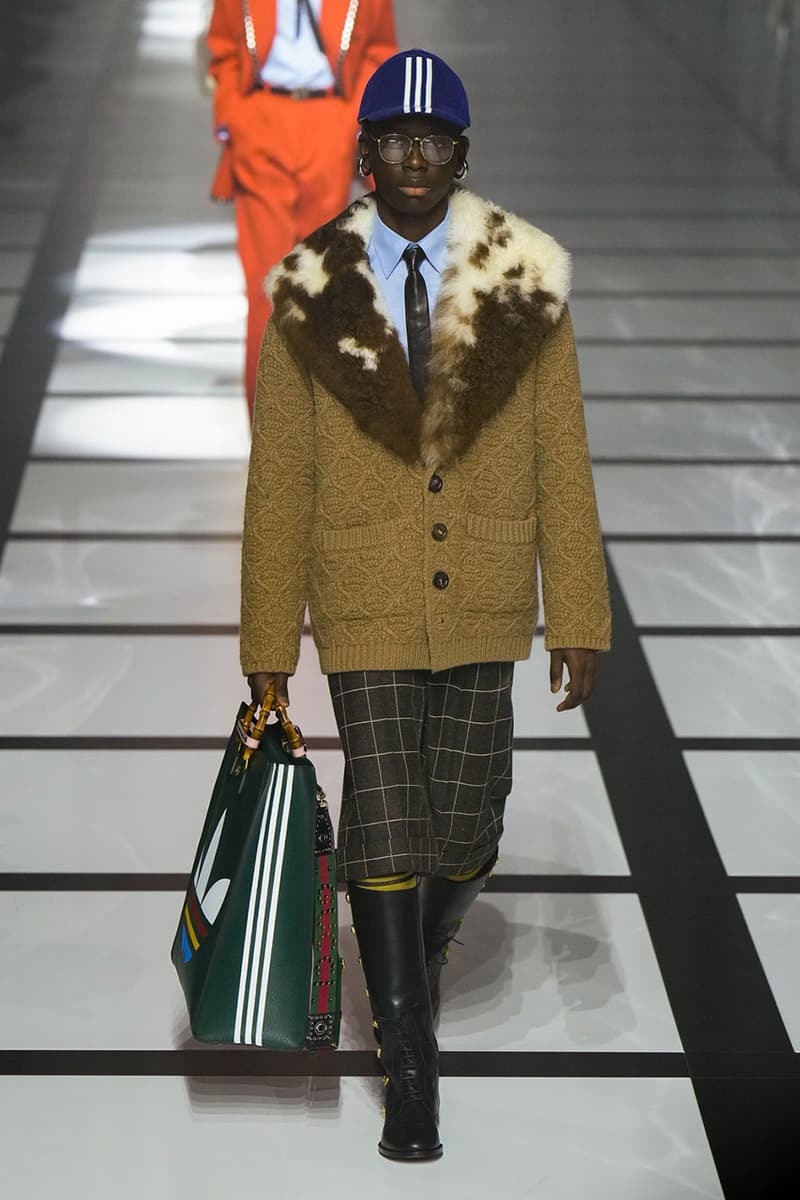 28 of 84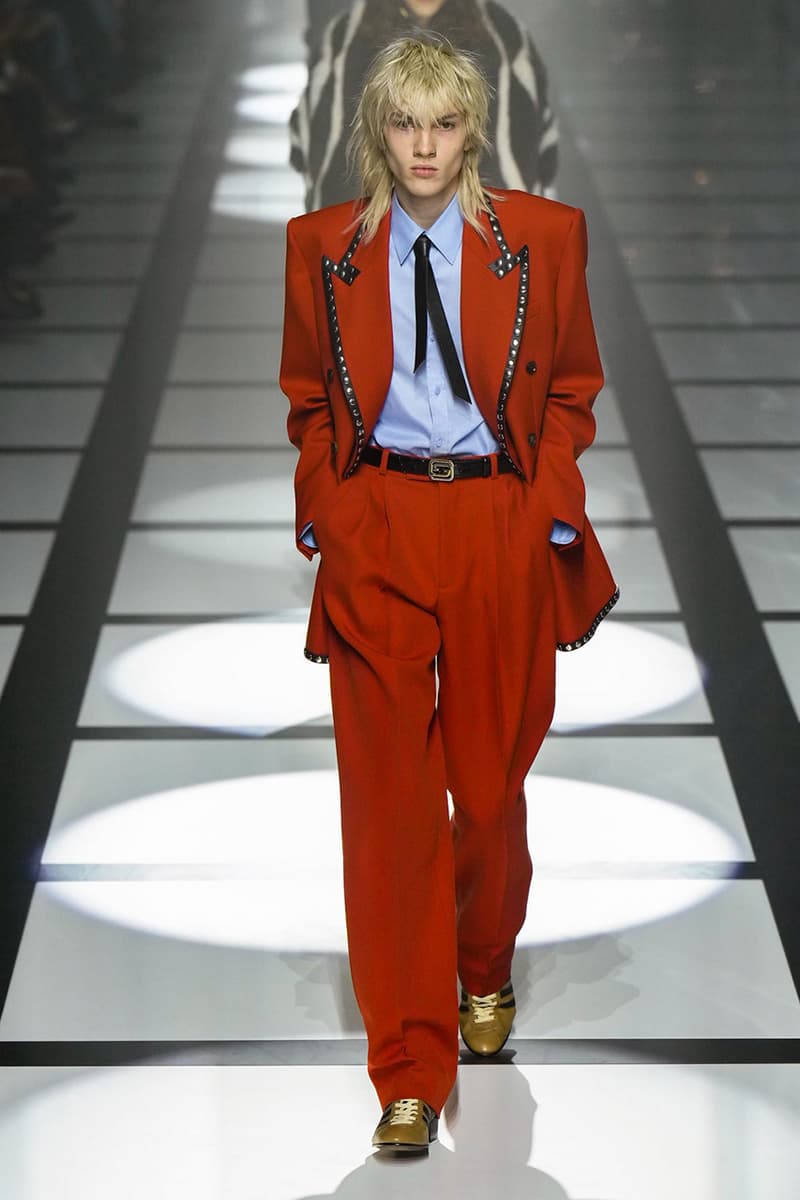 29 of 84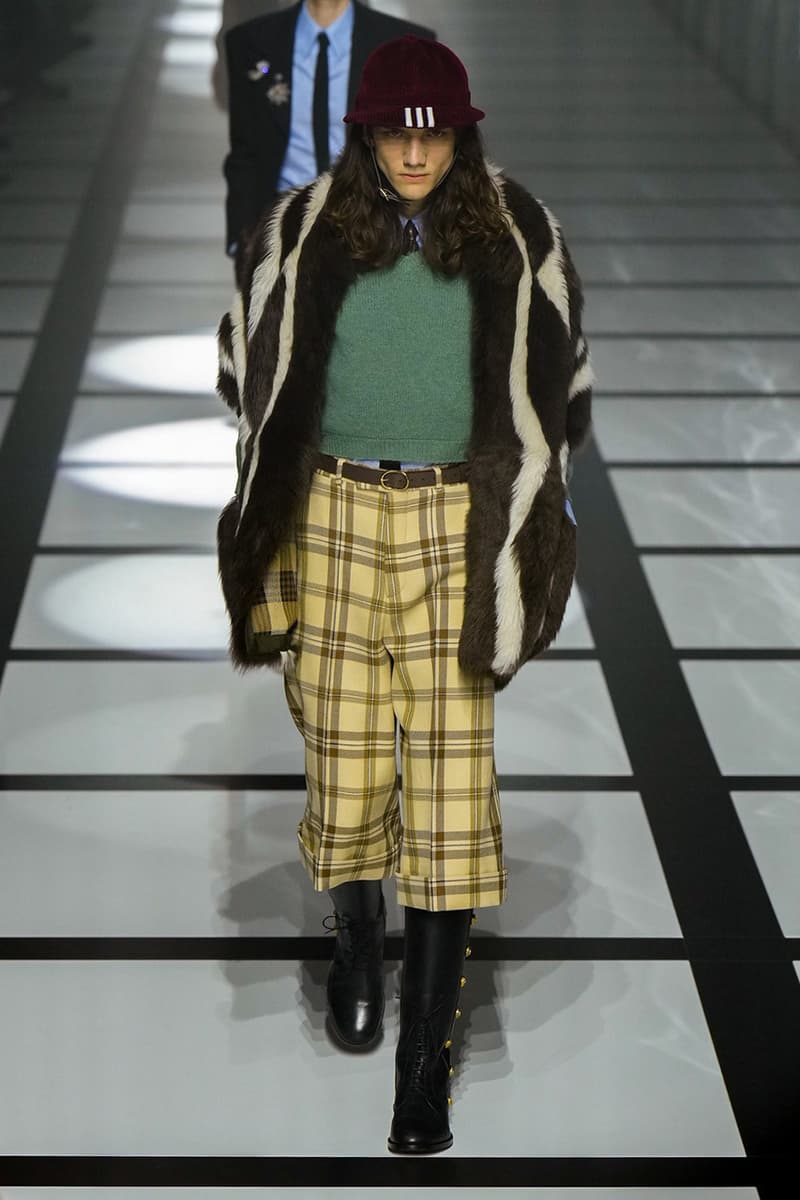 30 of 84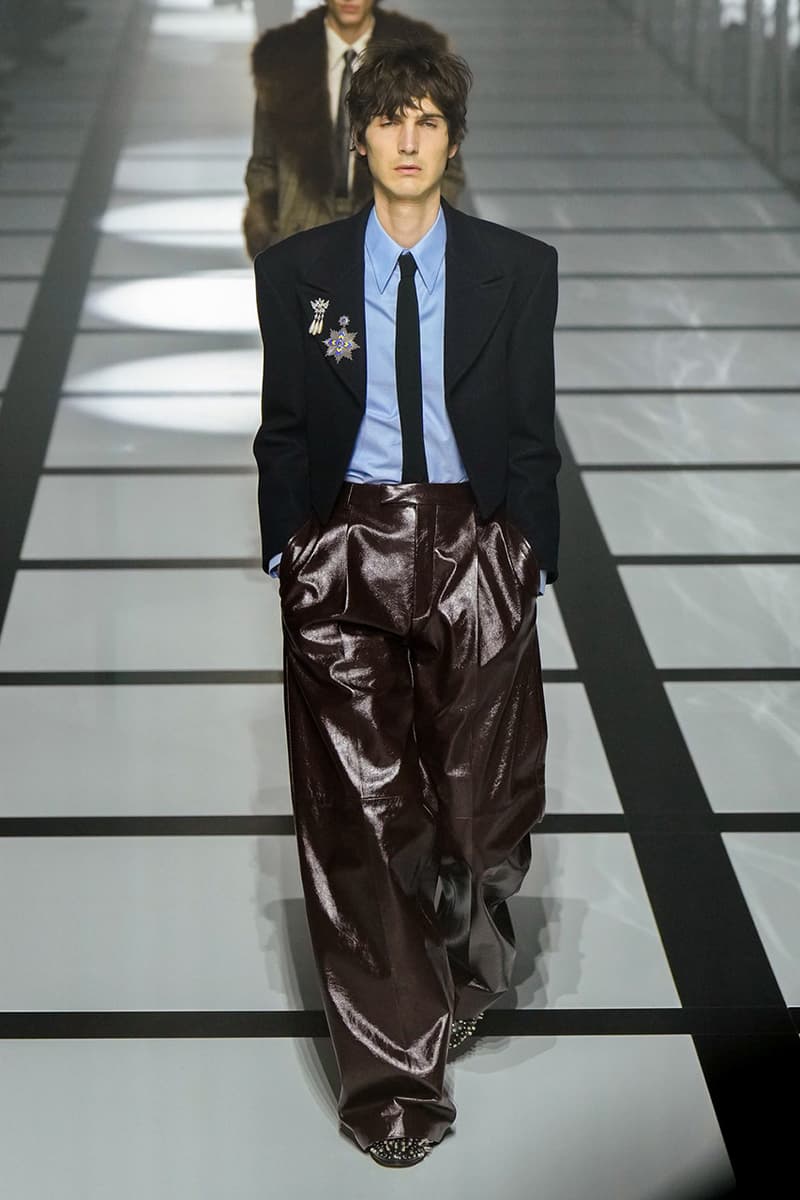 31 of 84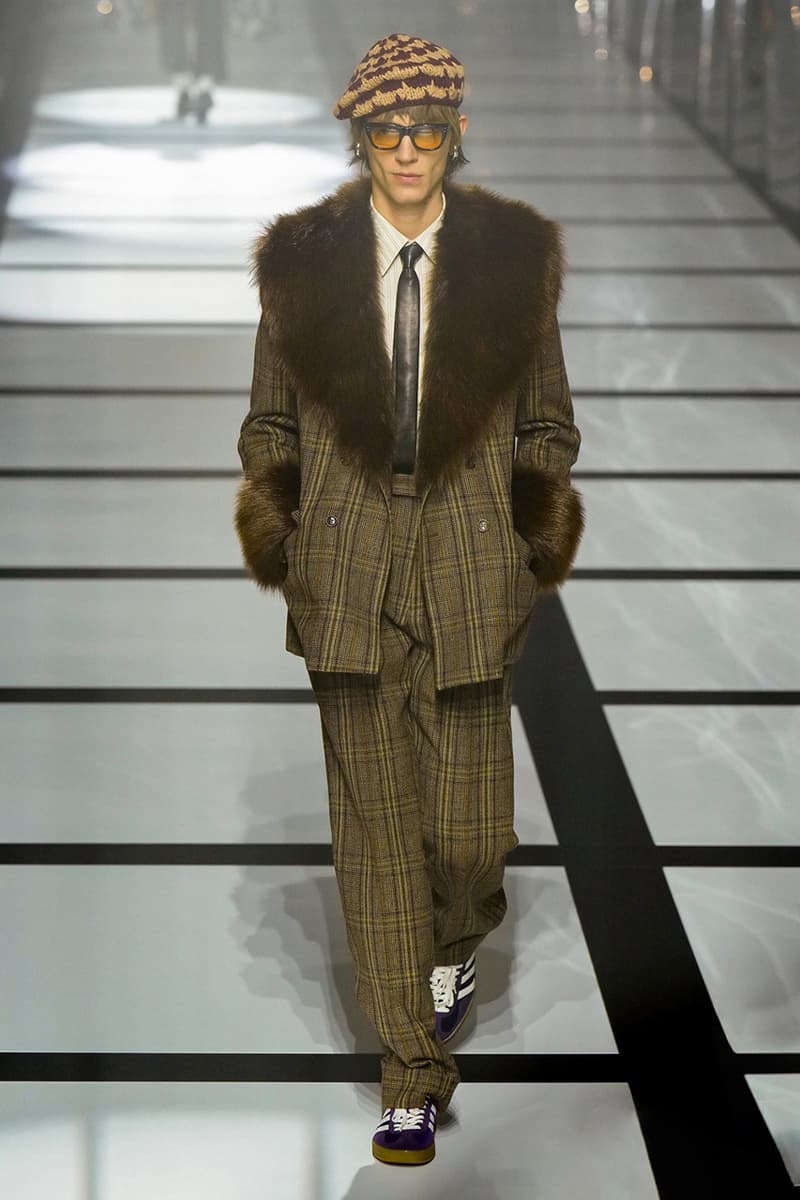 32 of 84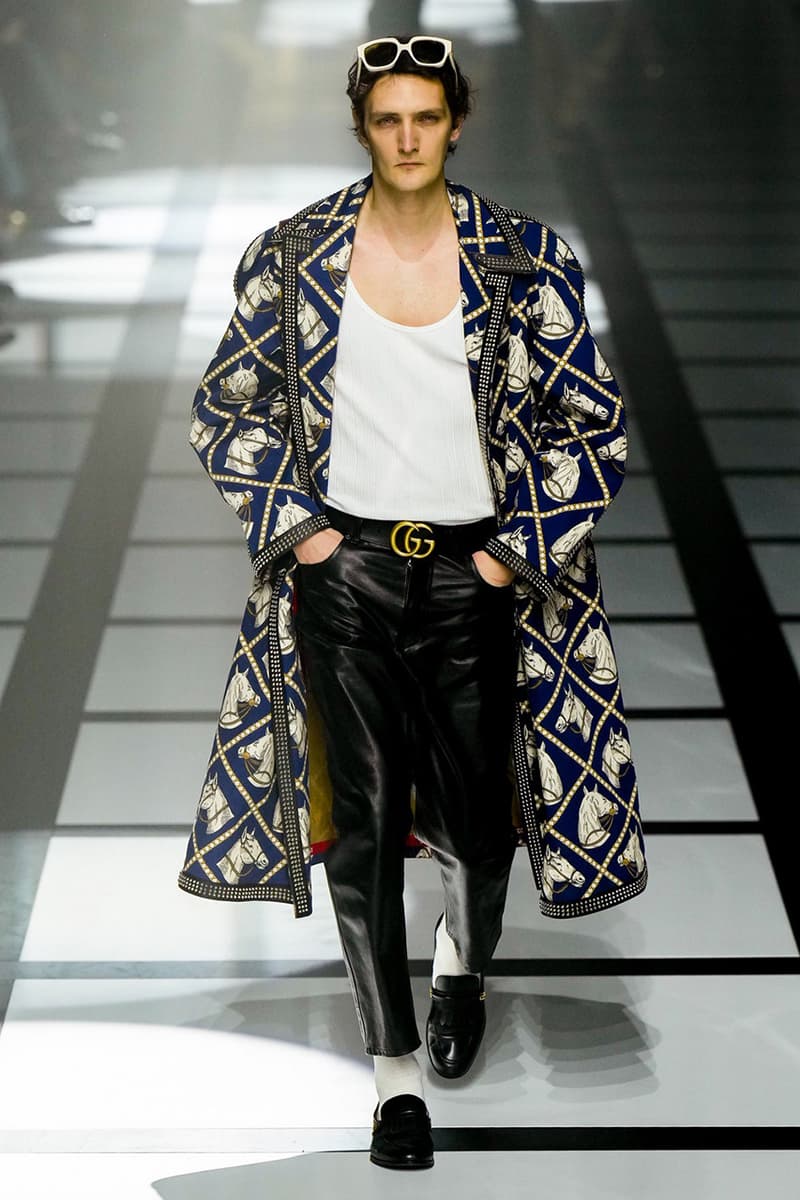 33 of 84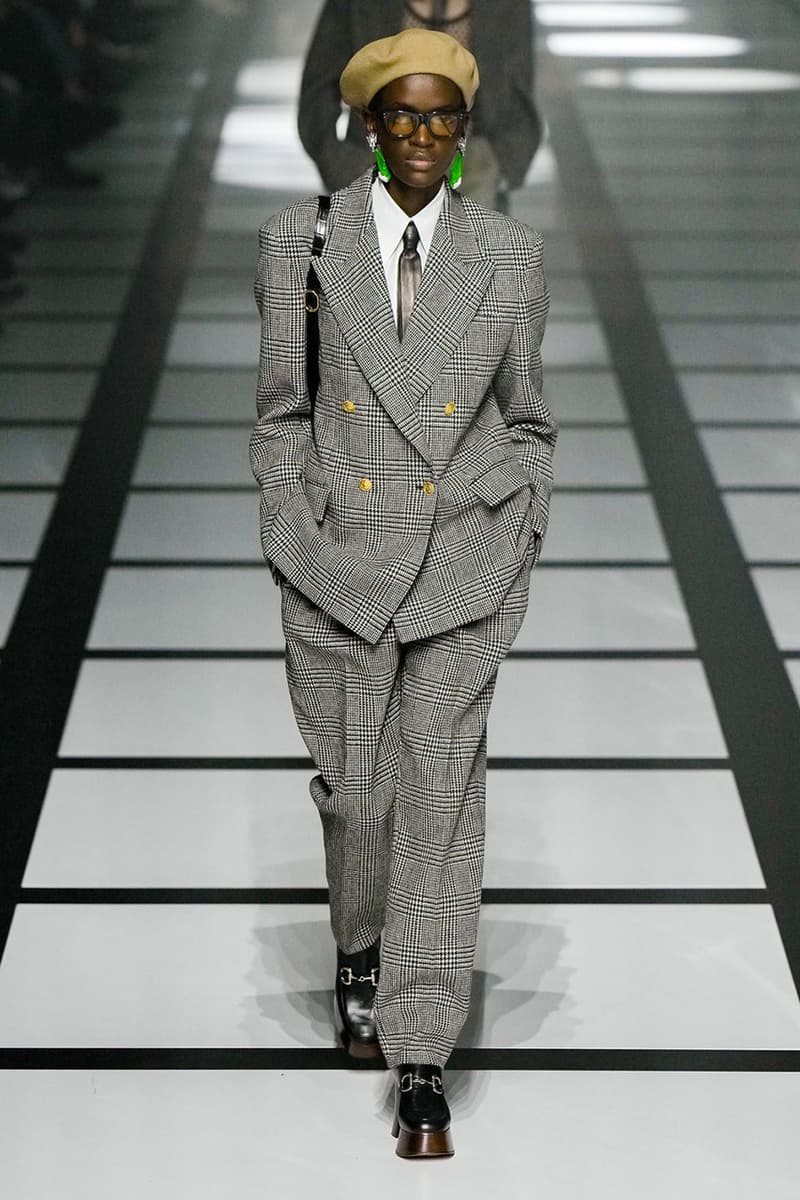 34 of 84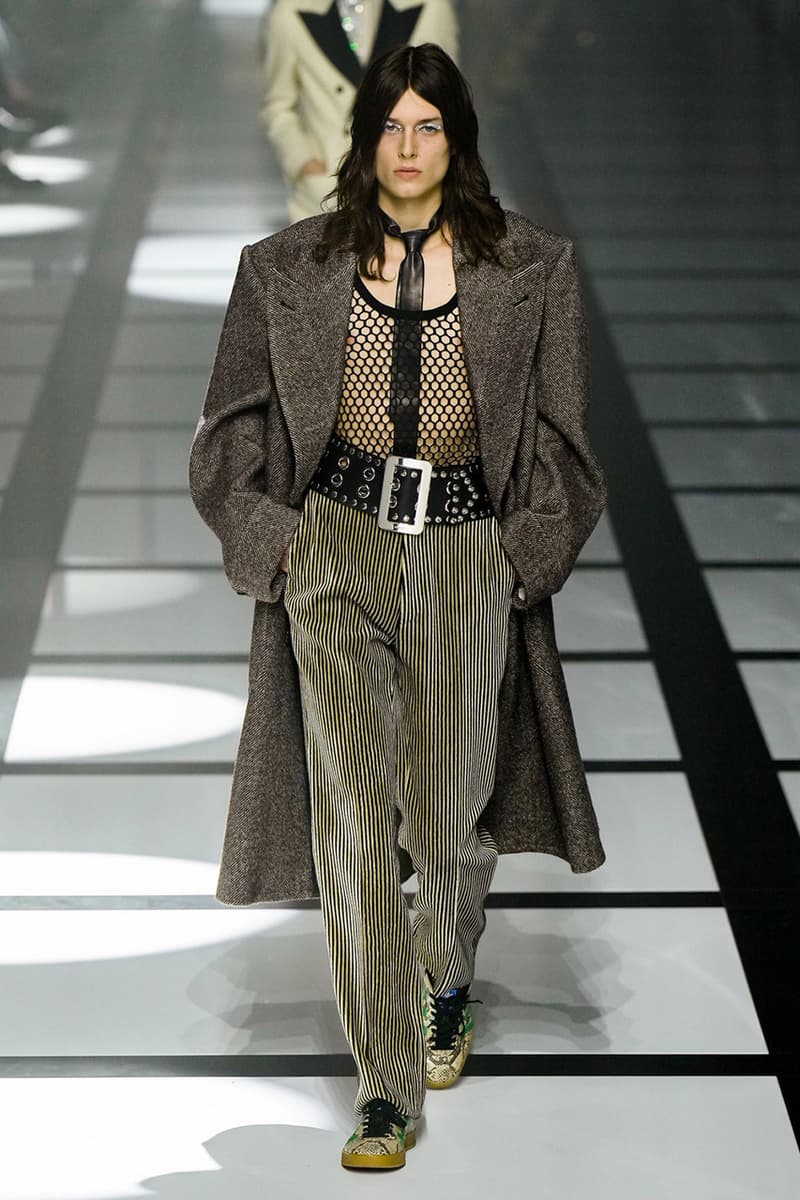 35 of 84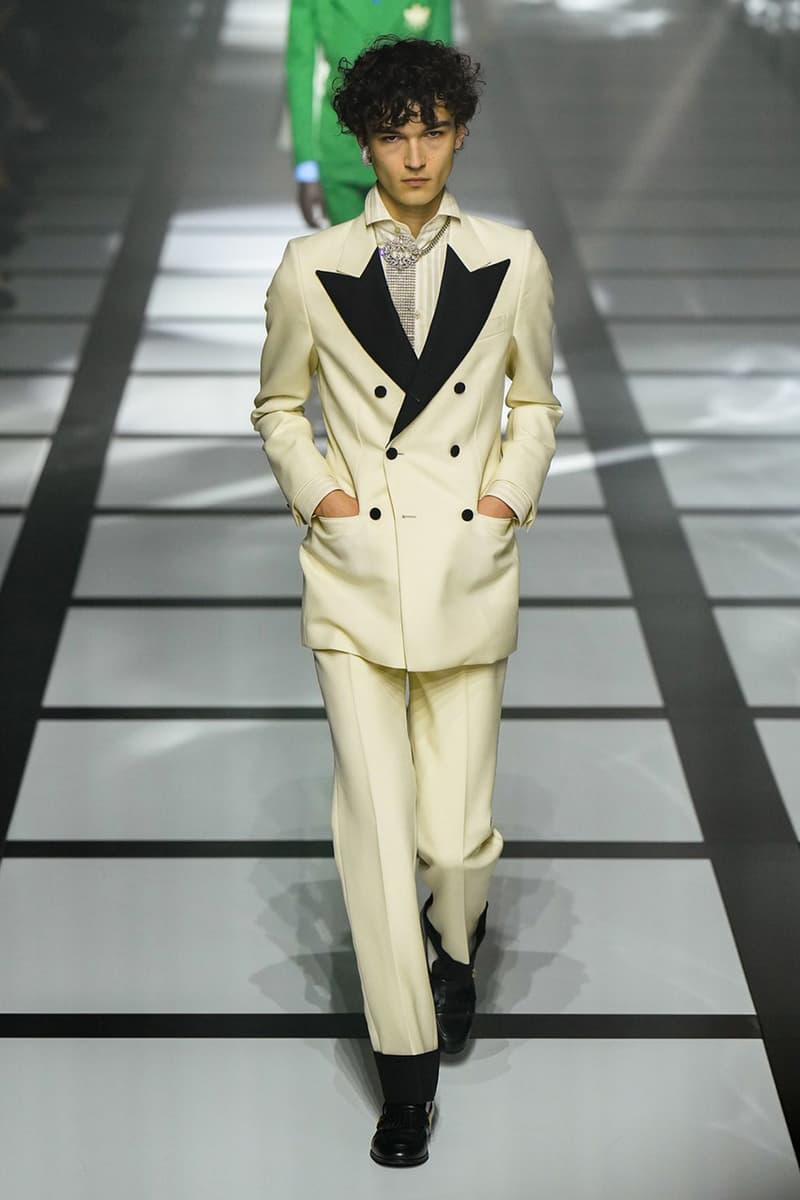 36 of 84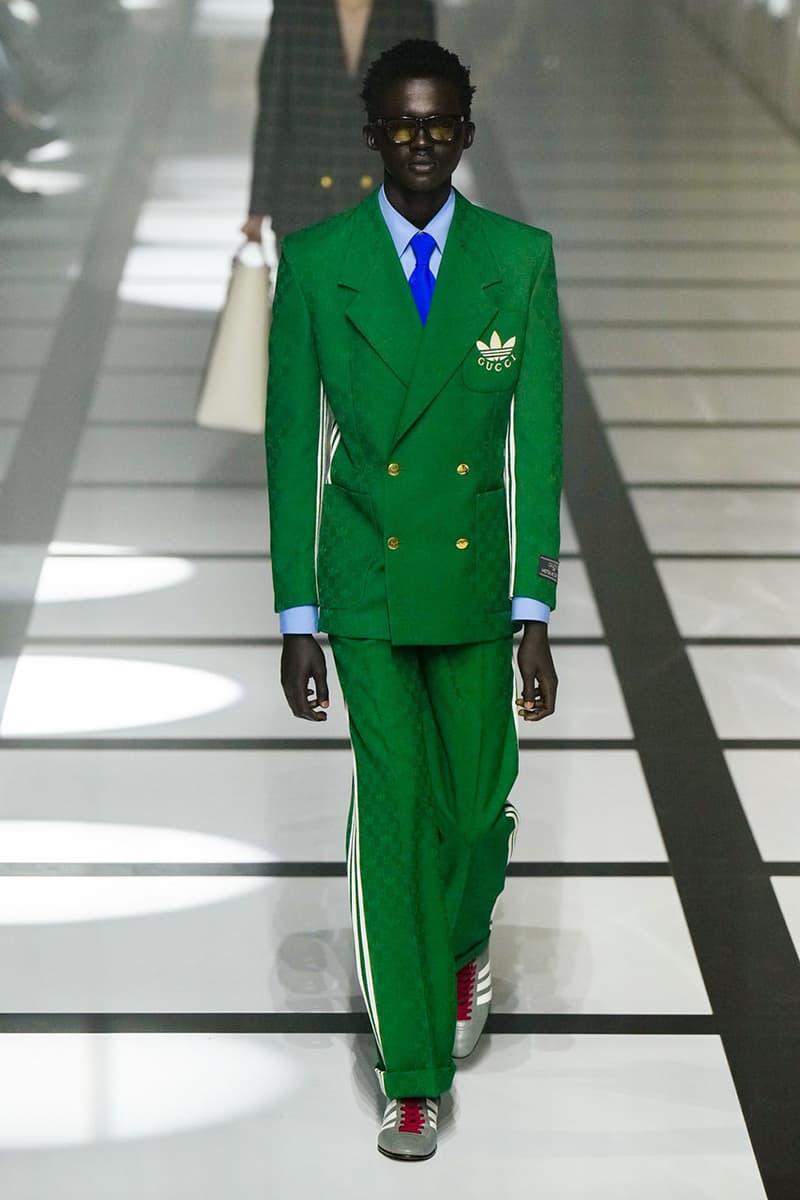 37 of 84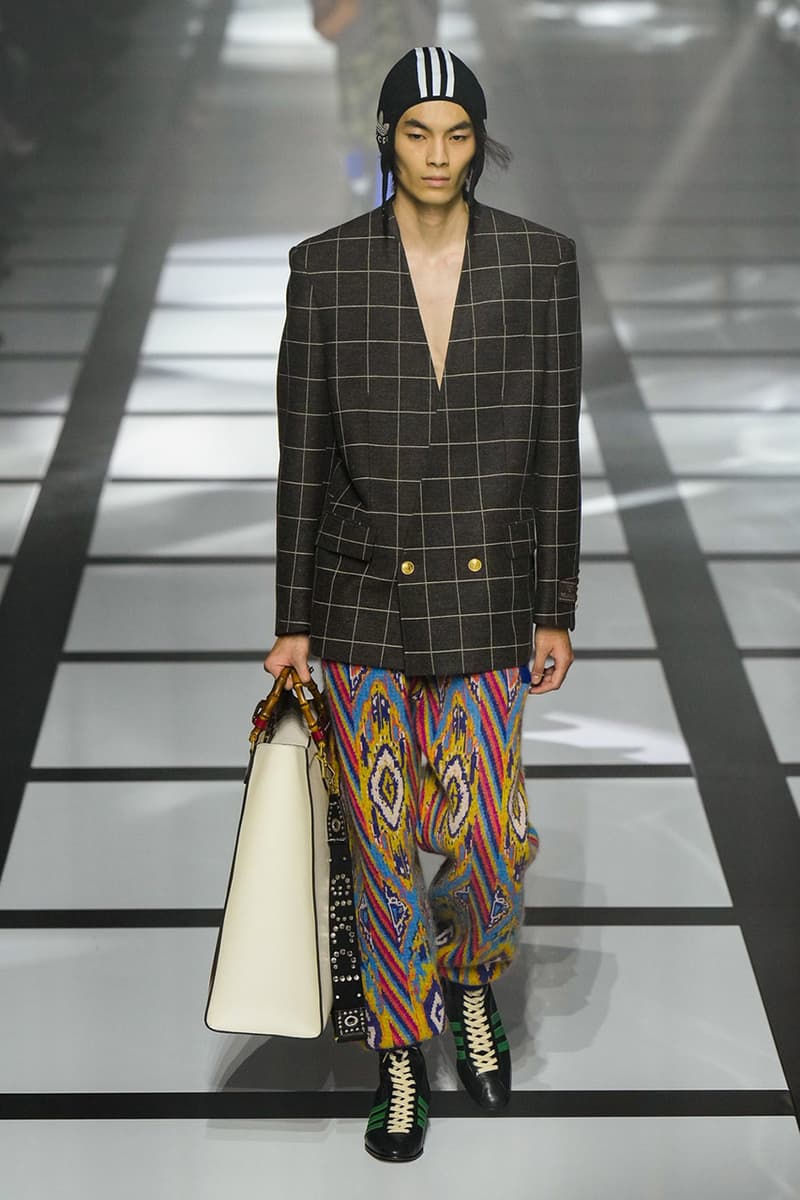 38 of 84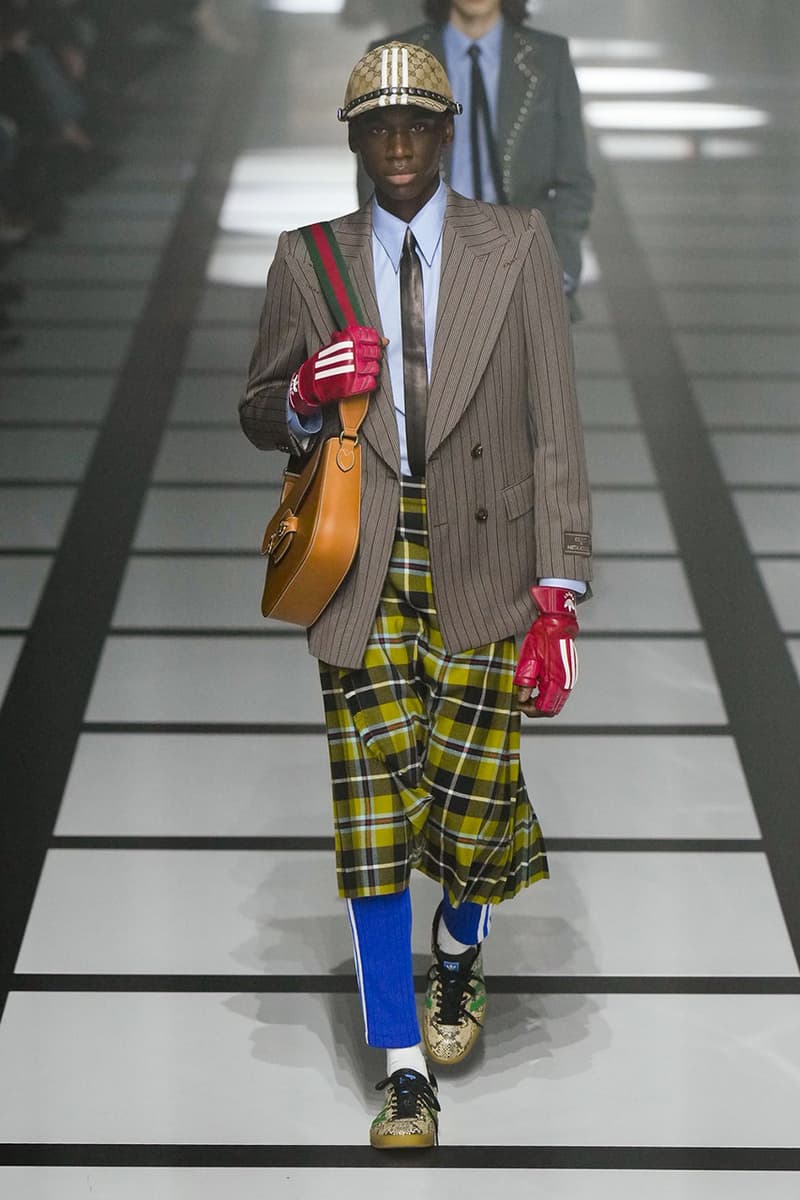 39 of 84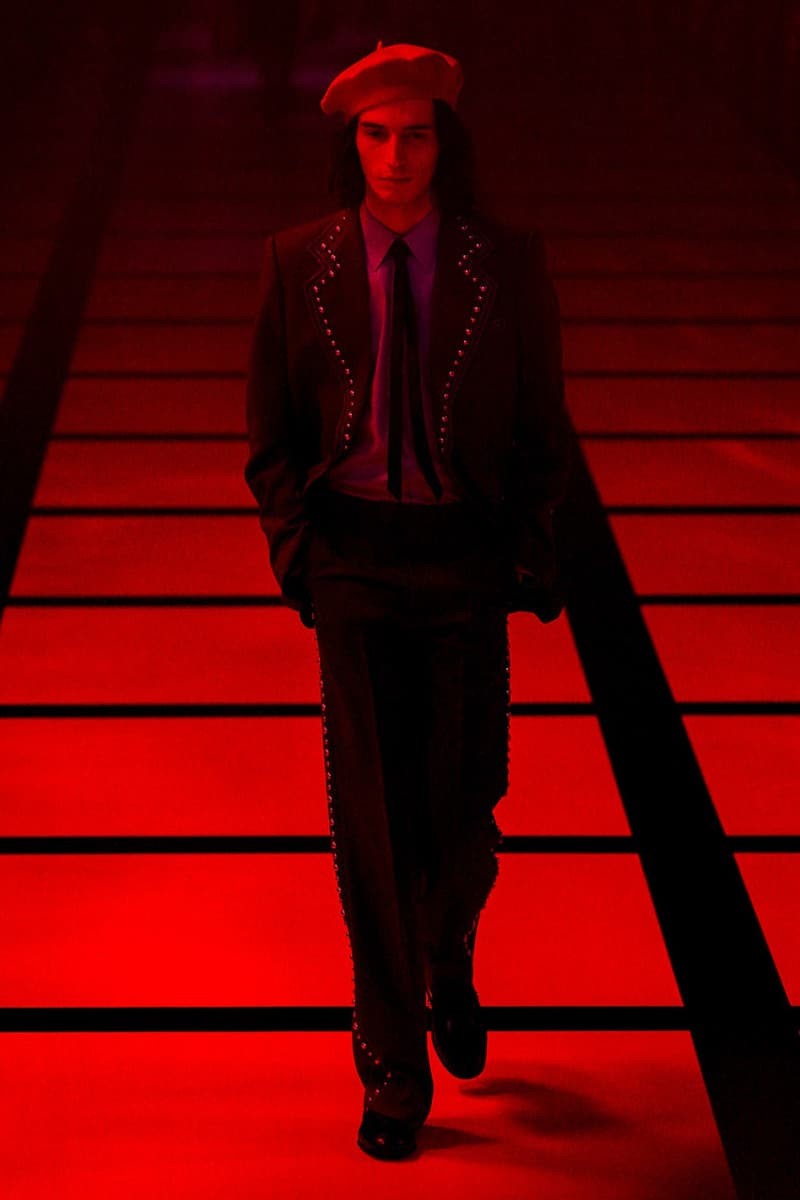 40 of 84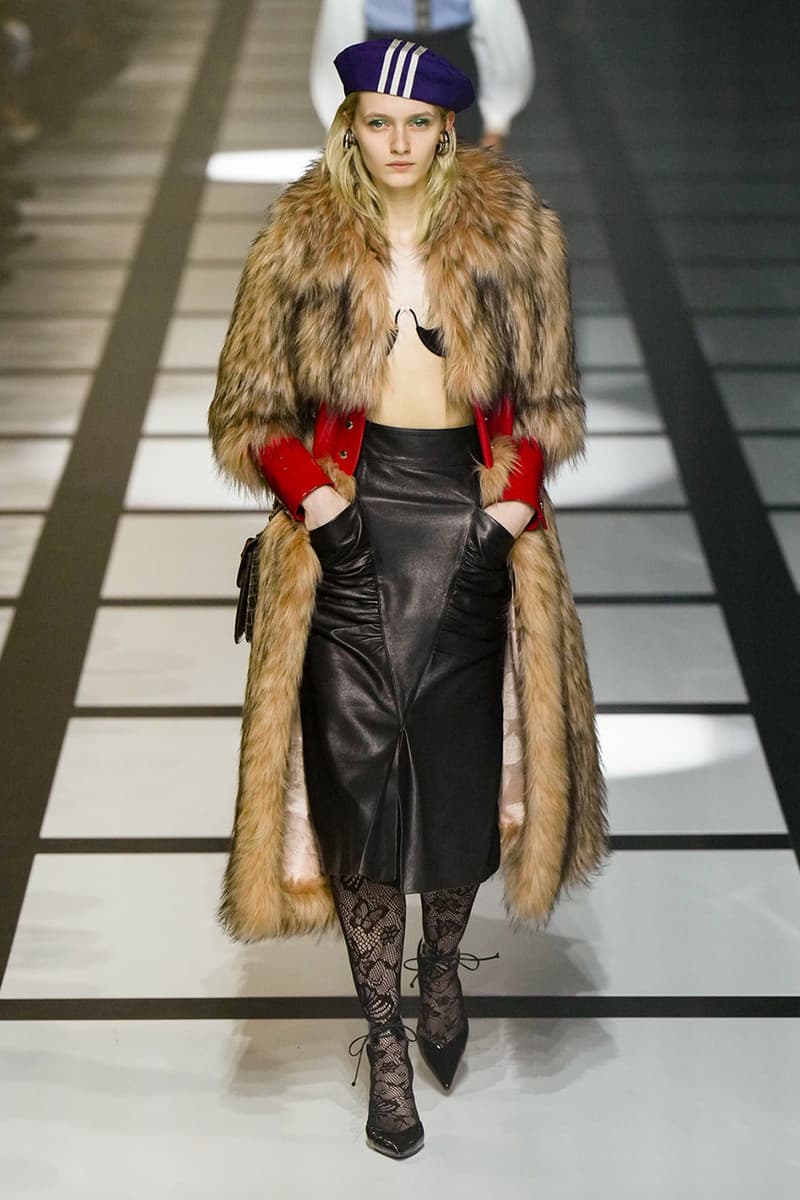 41 of 84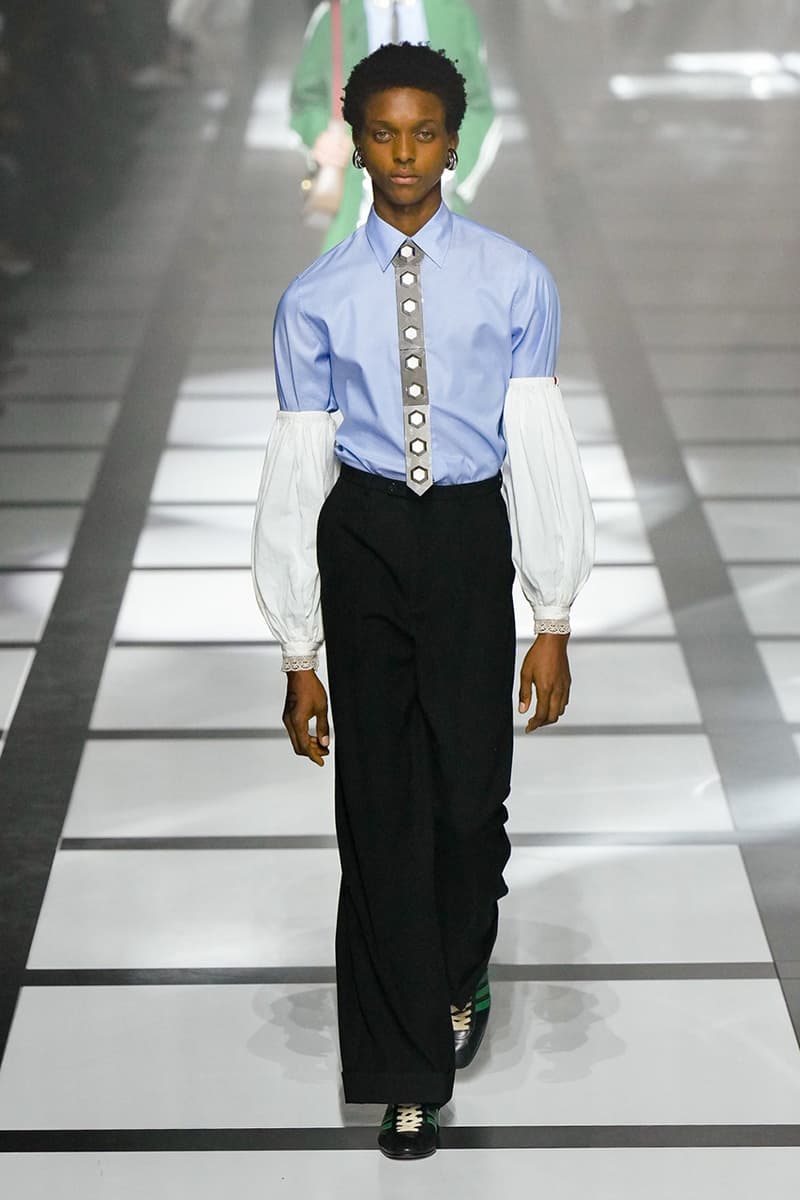 42 of 84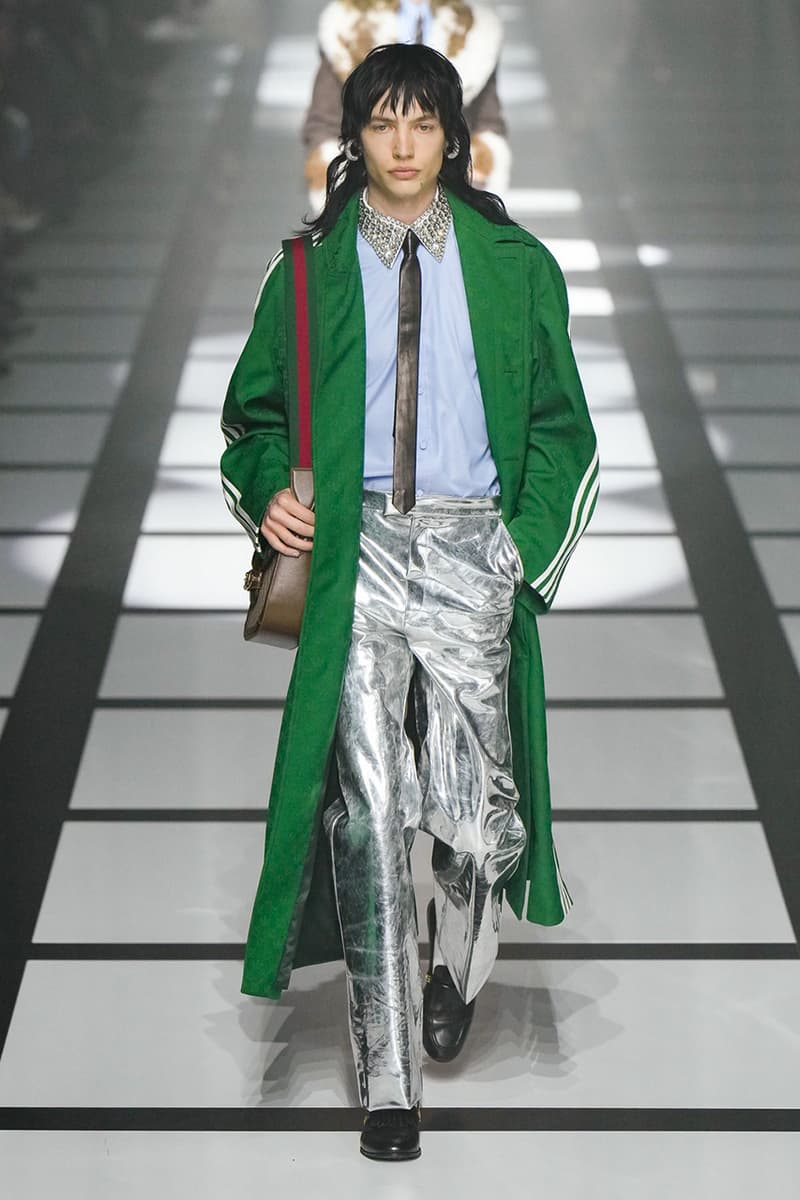 43 of 84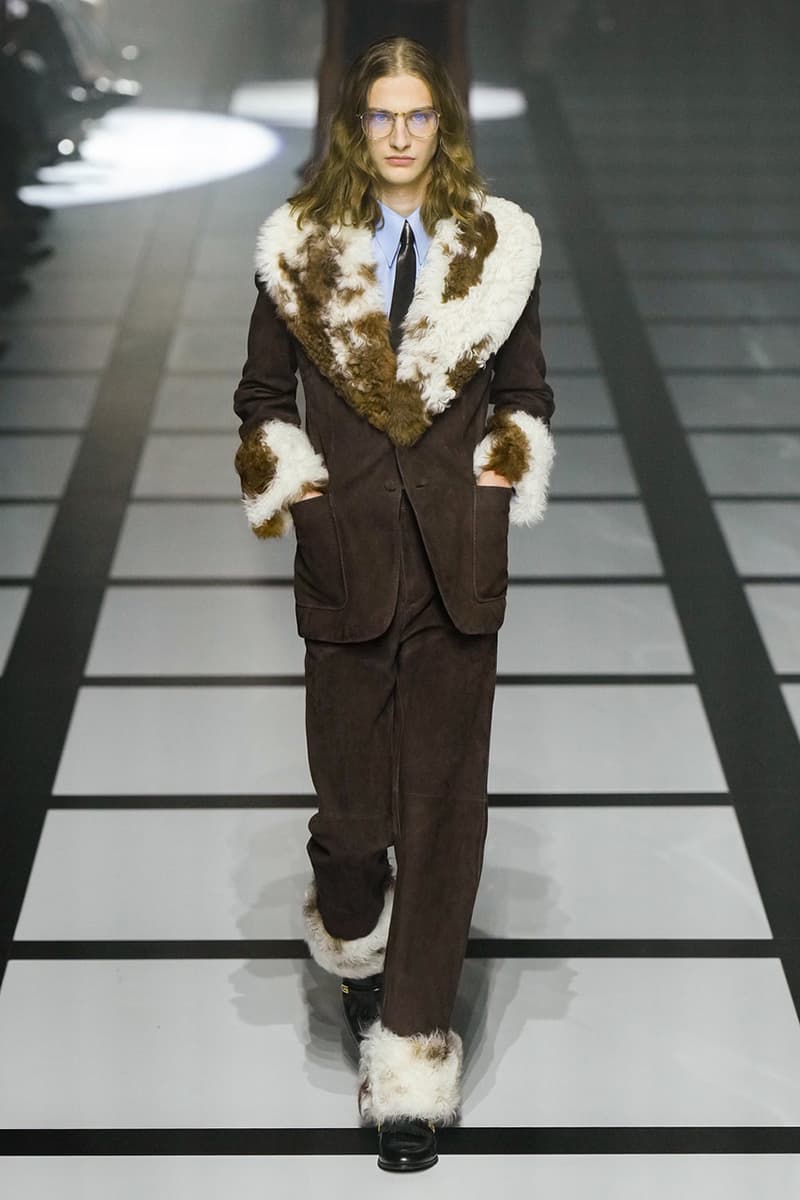 44 of 84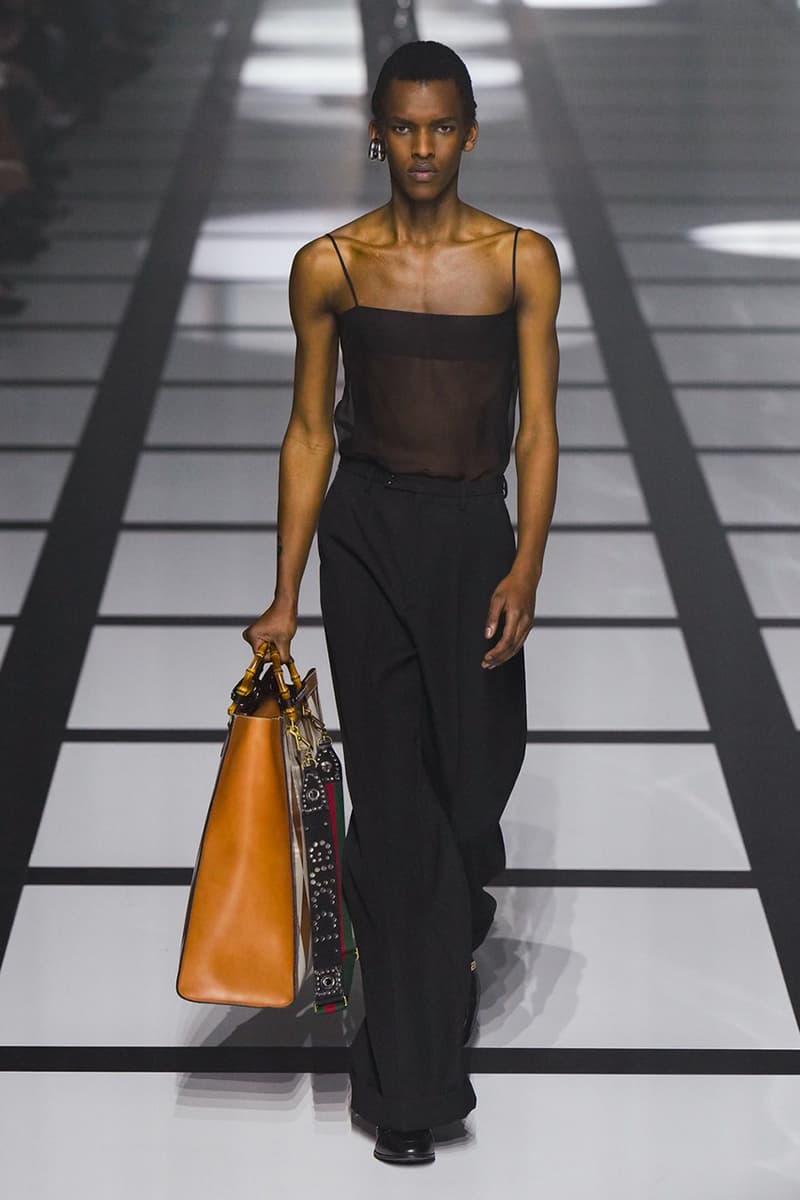 45 of 84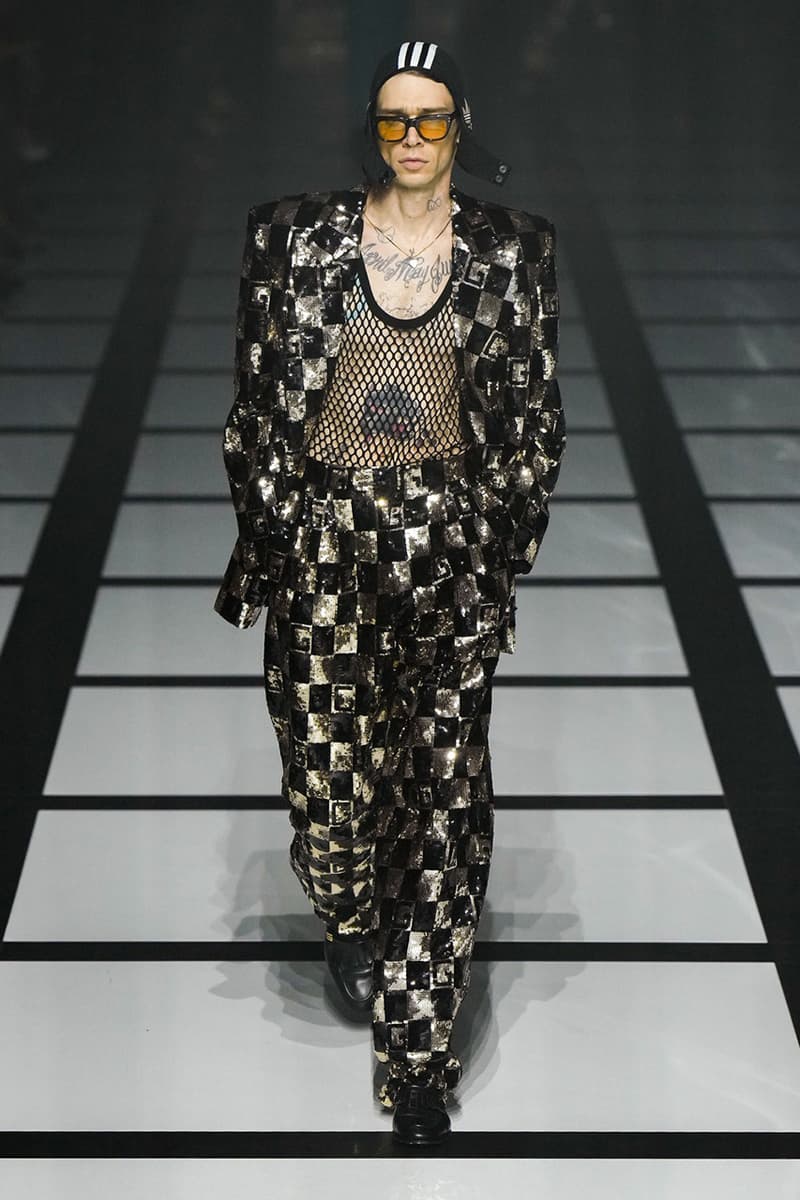 46 of 84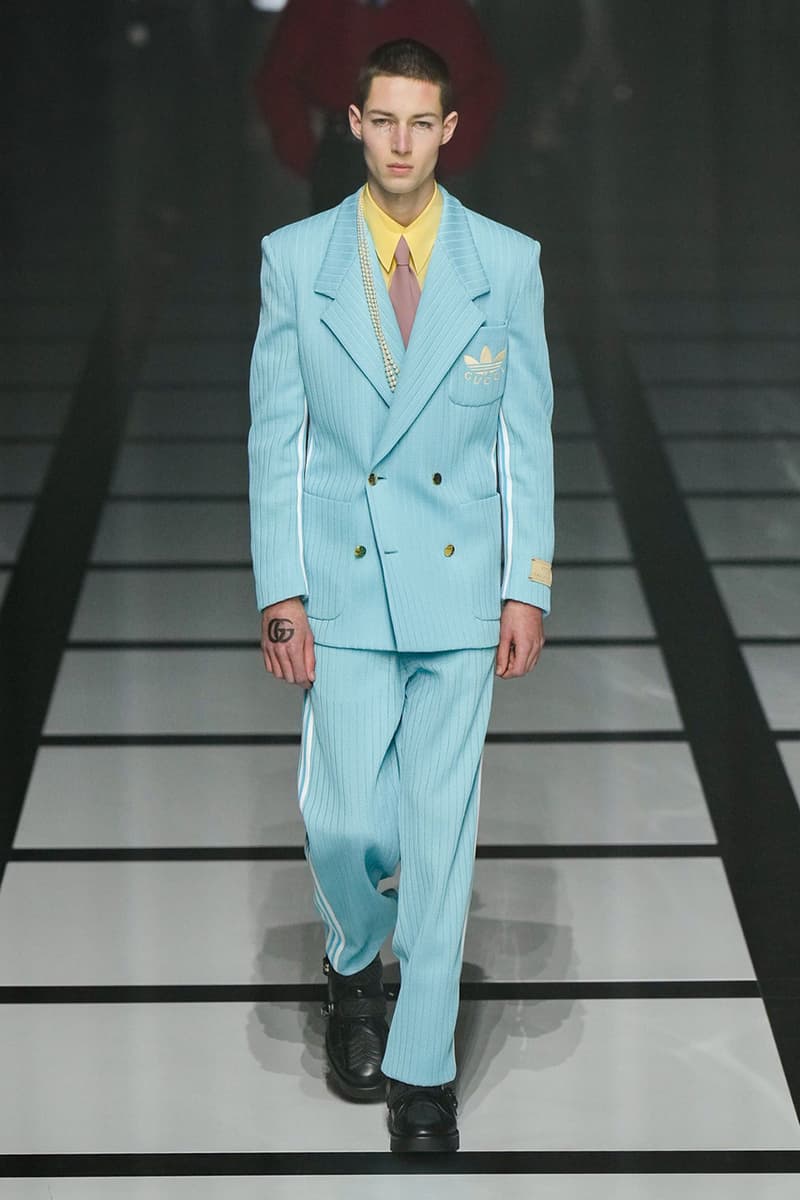 47 of 84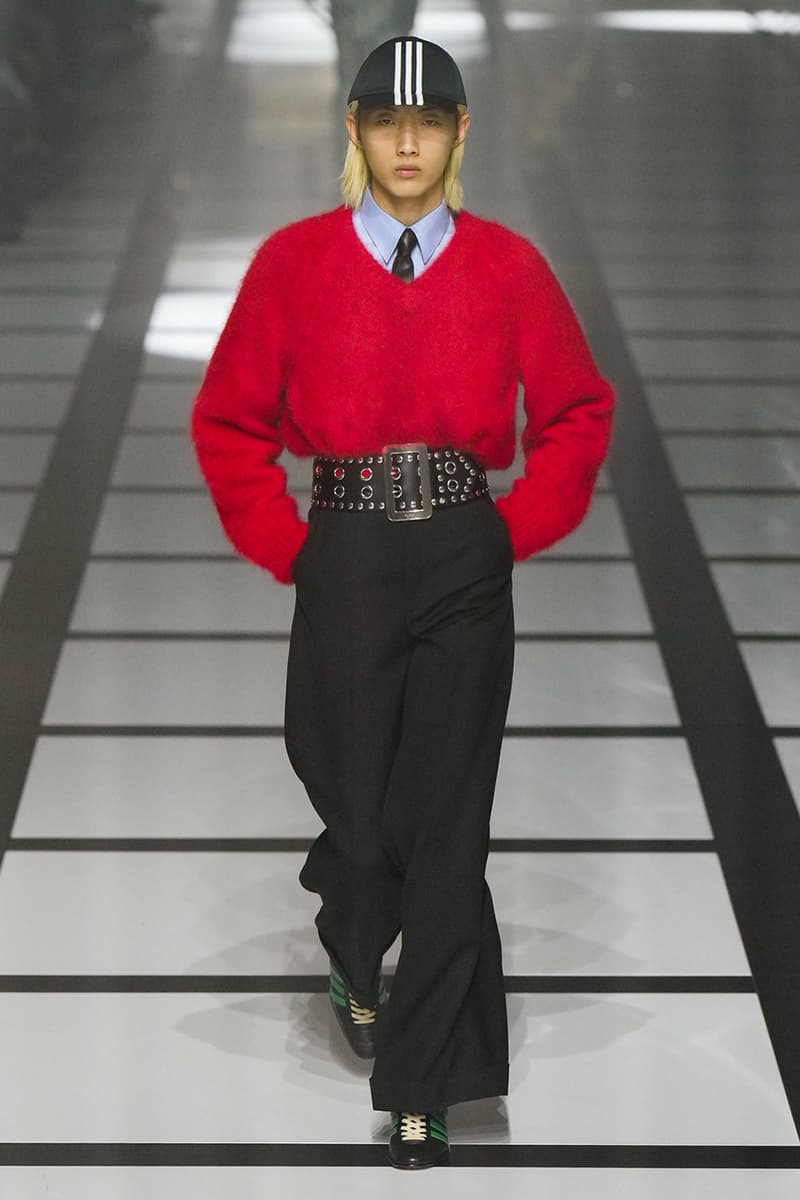 48 of 84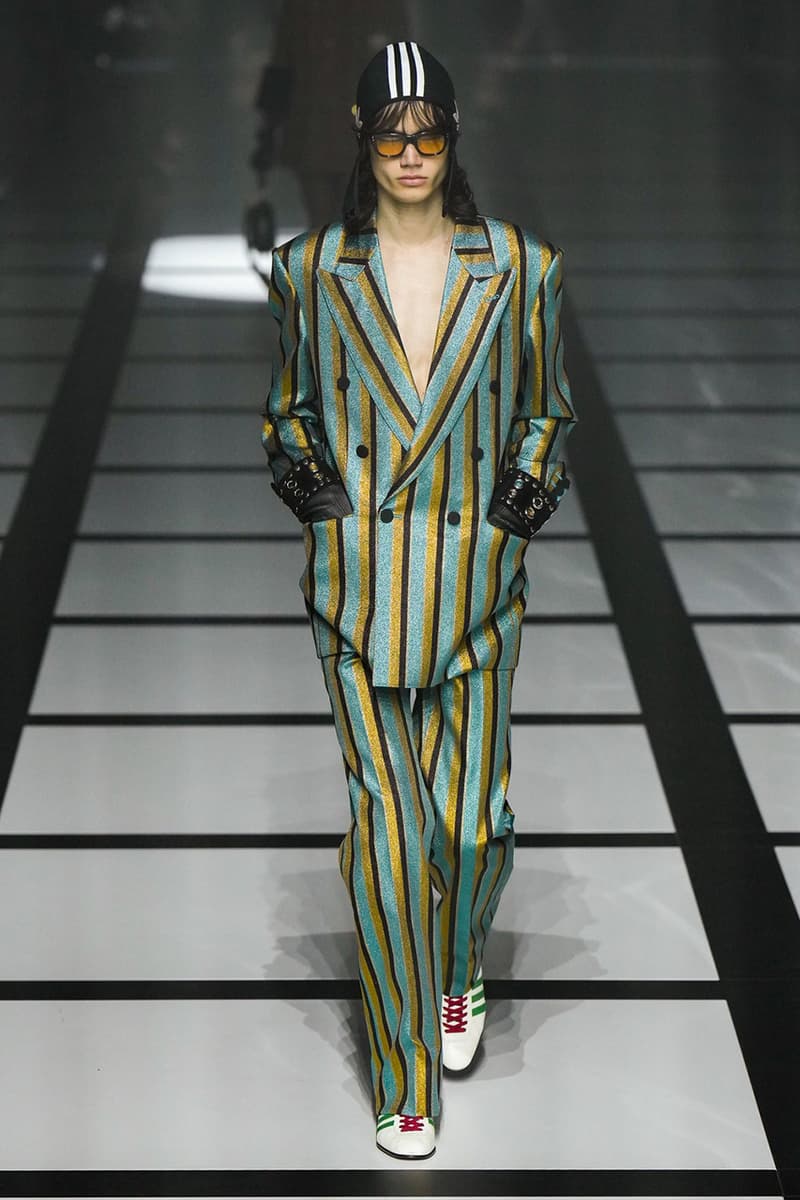 49 of 84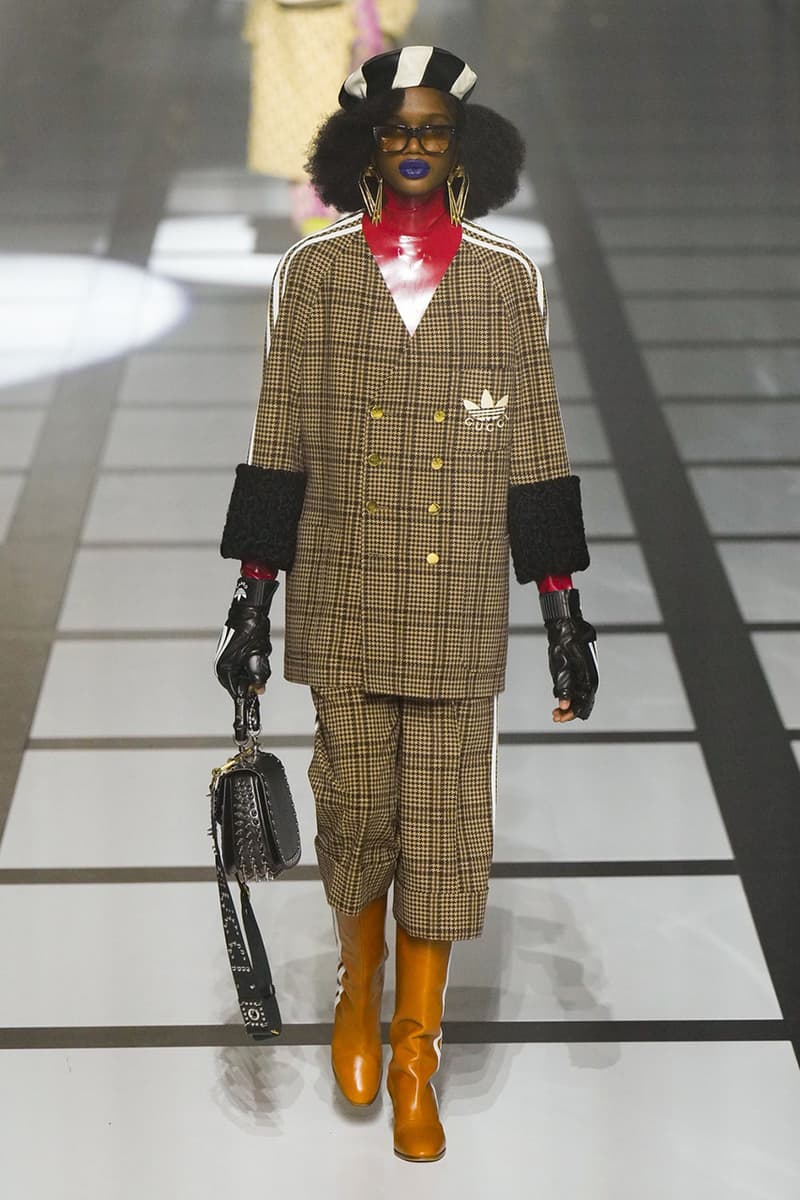 50 of 84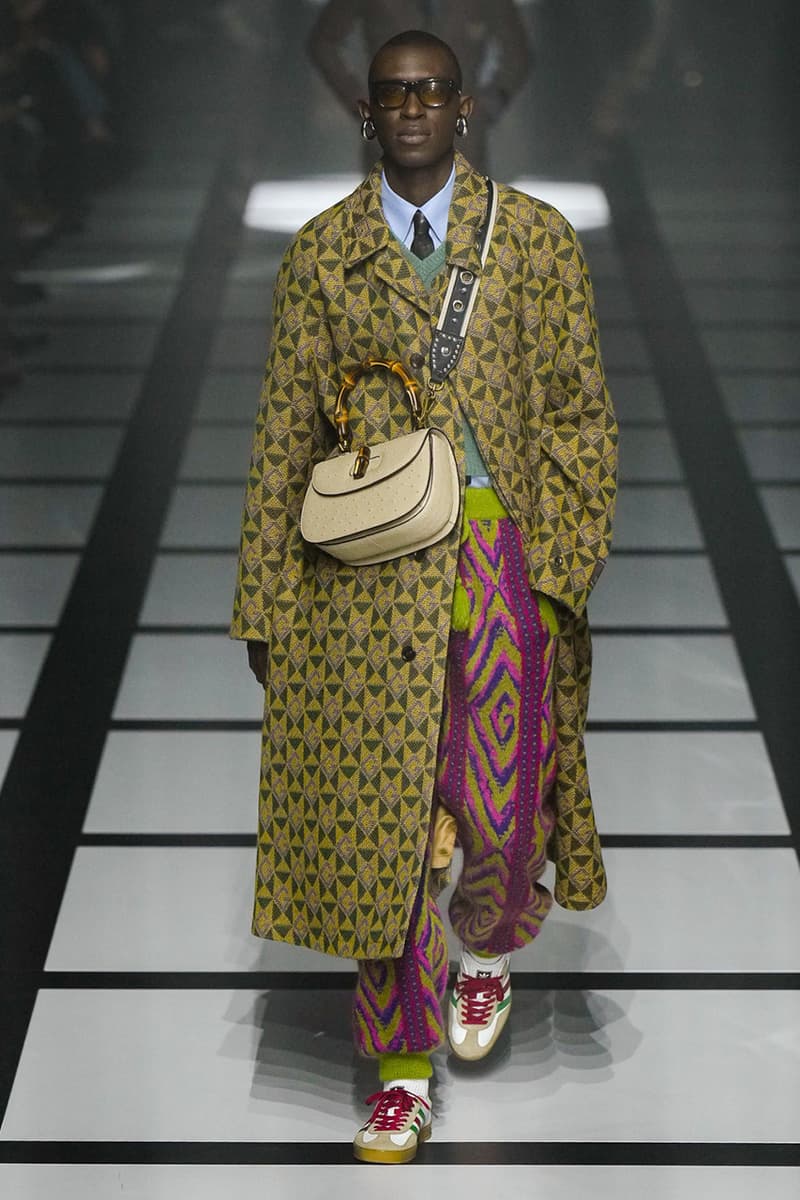 51 of 84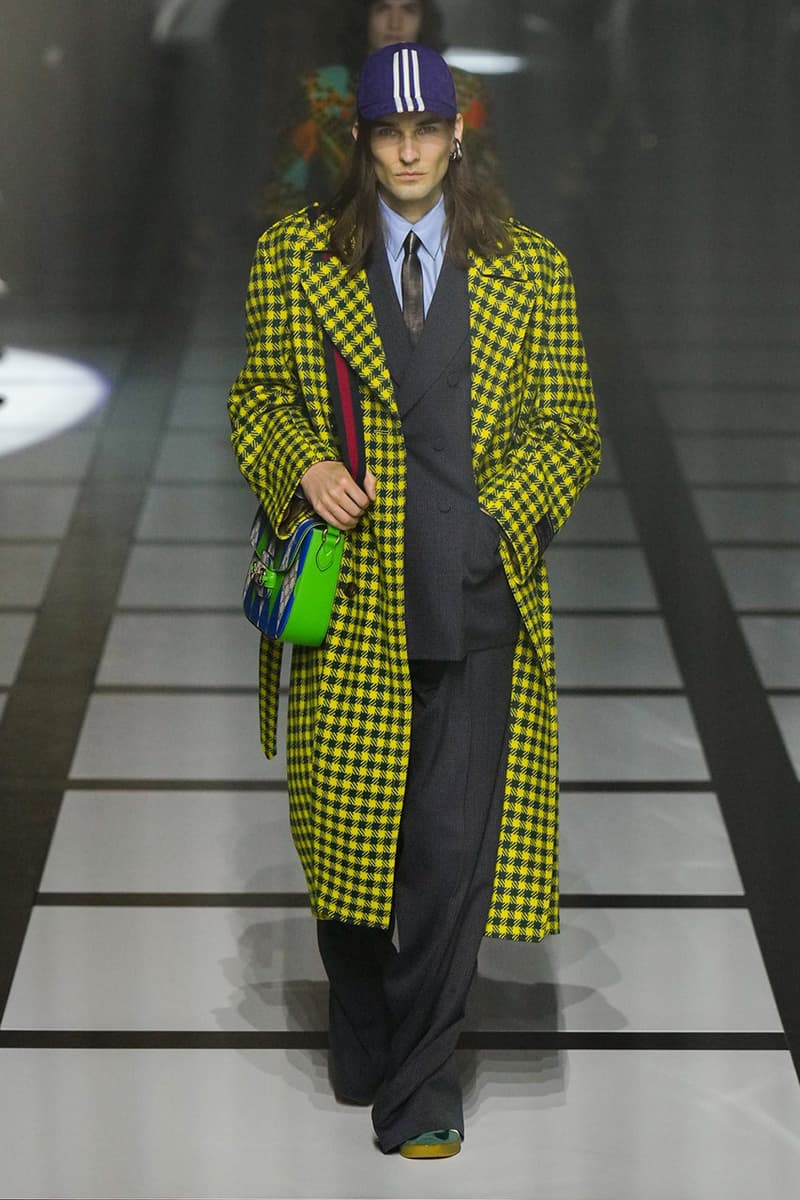 52 of 84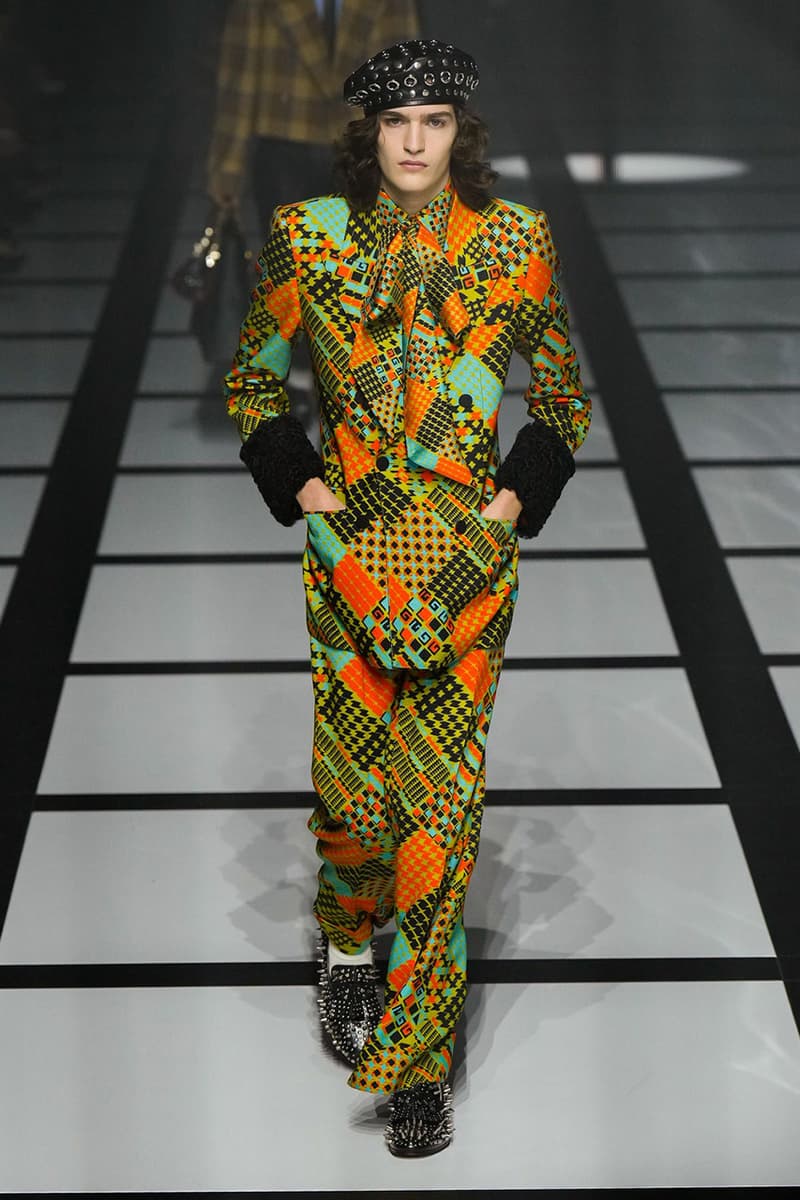 53 of 84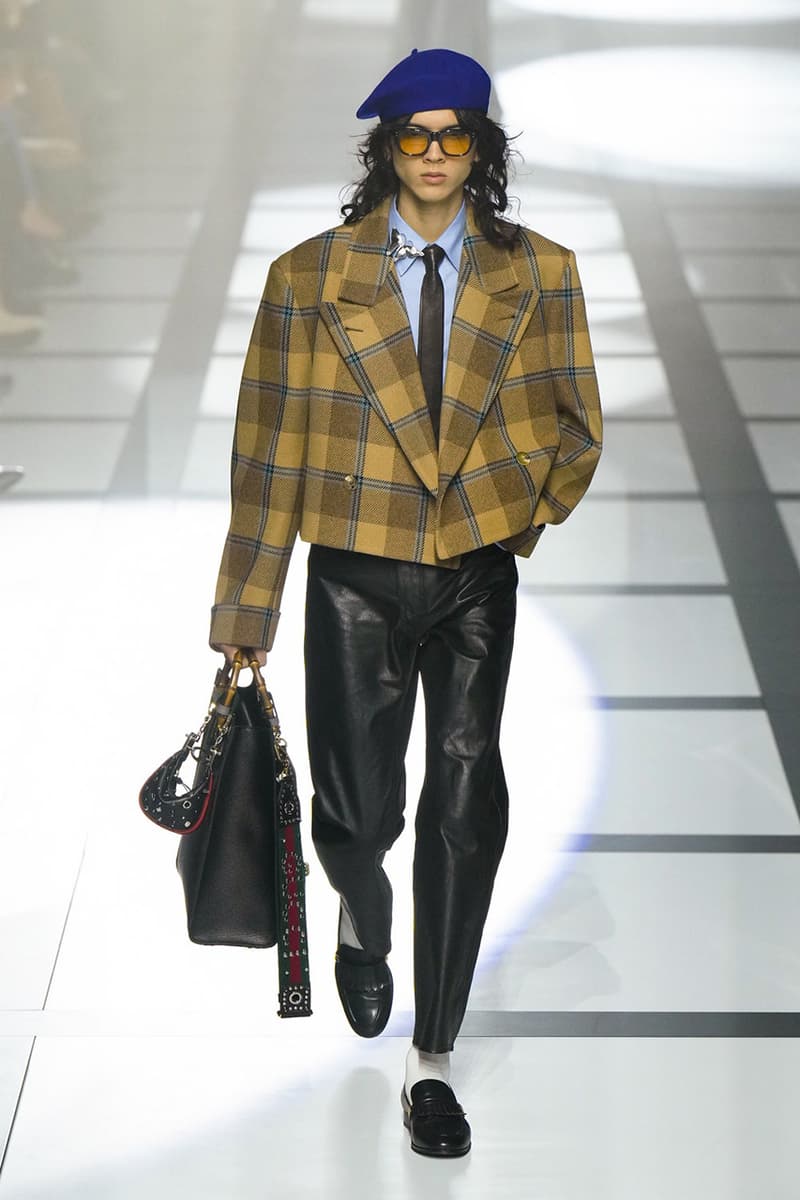 54 of 84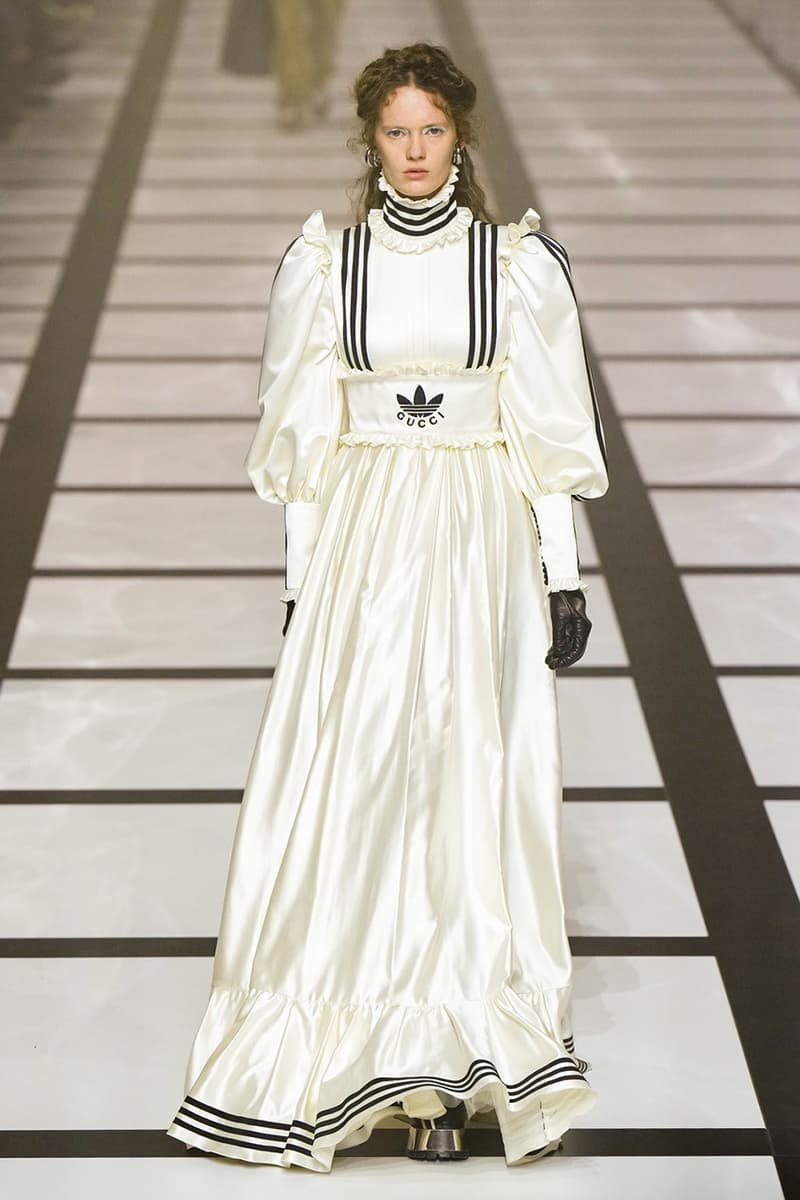 55 of 84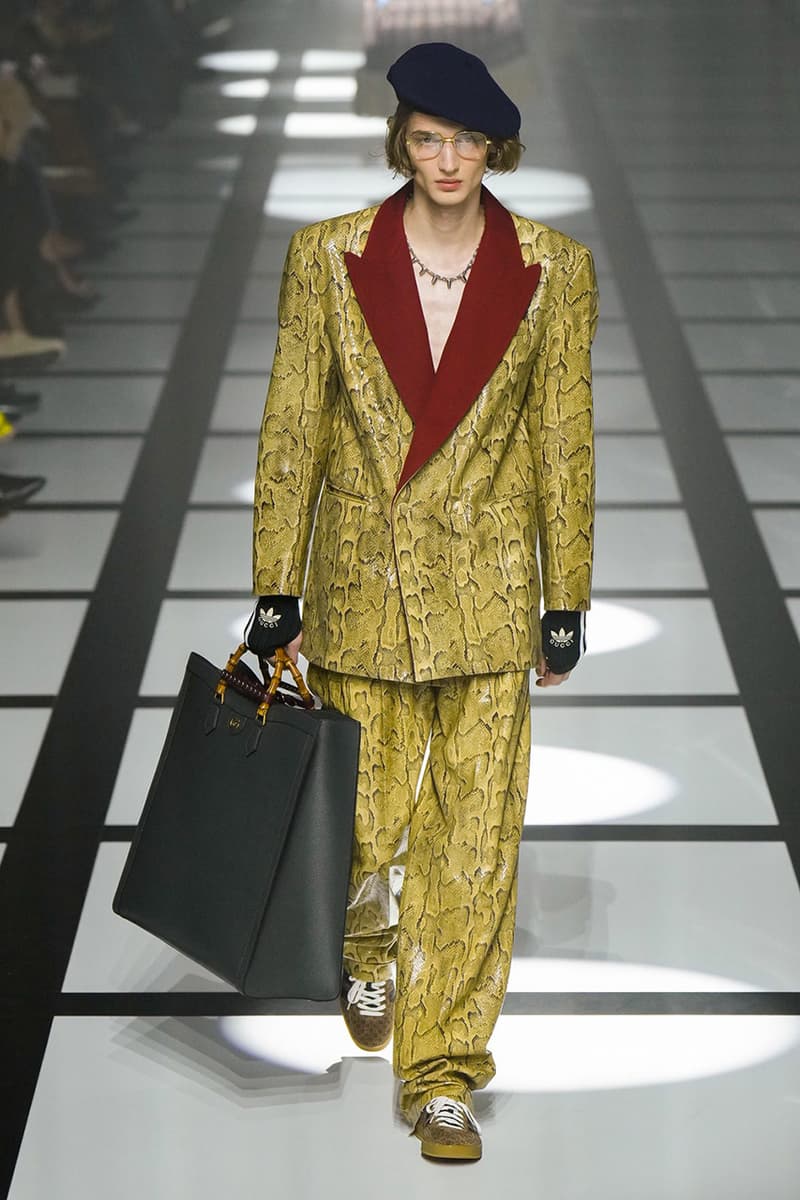 56 of 84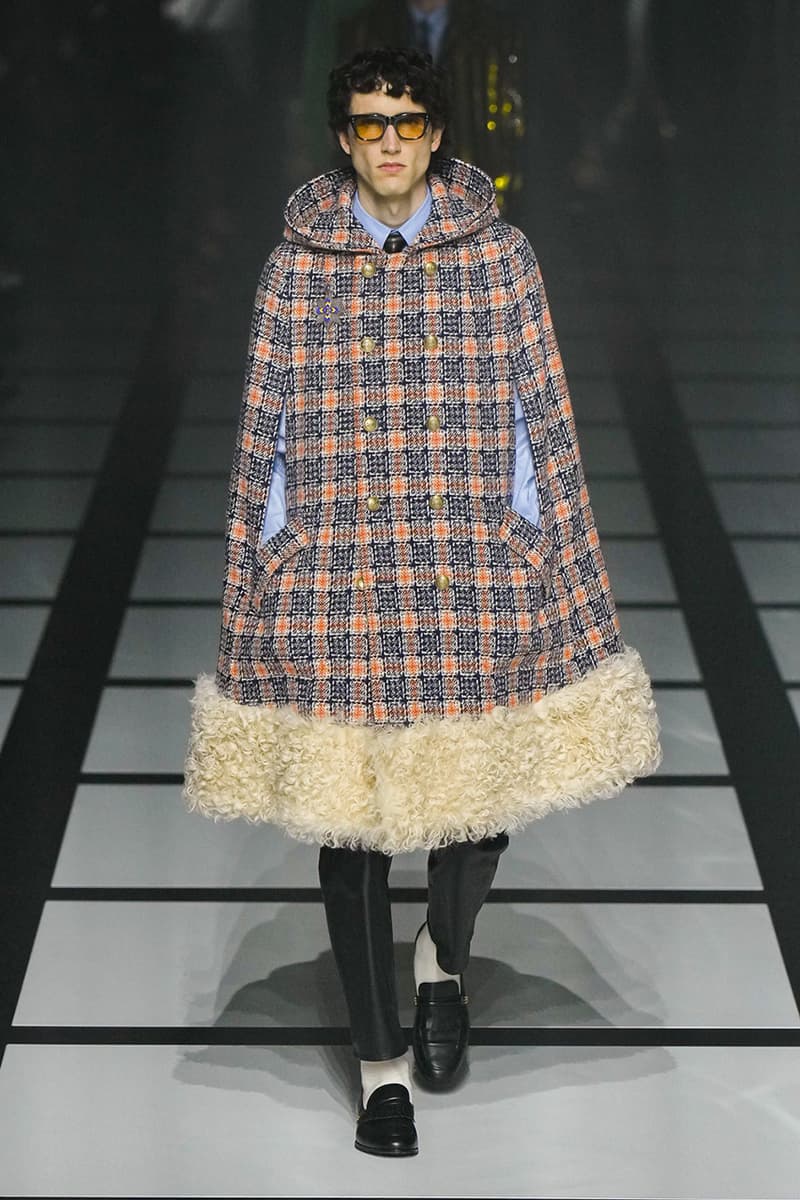 57 of 84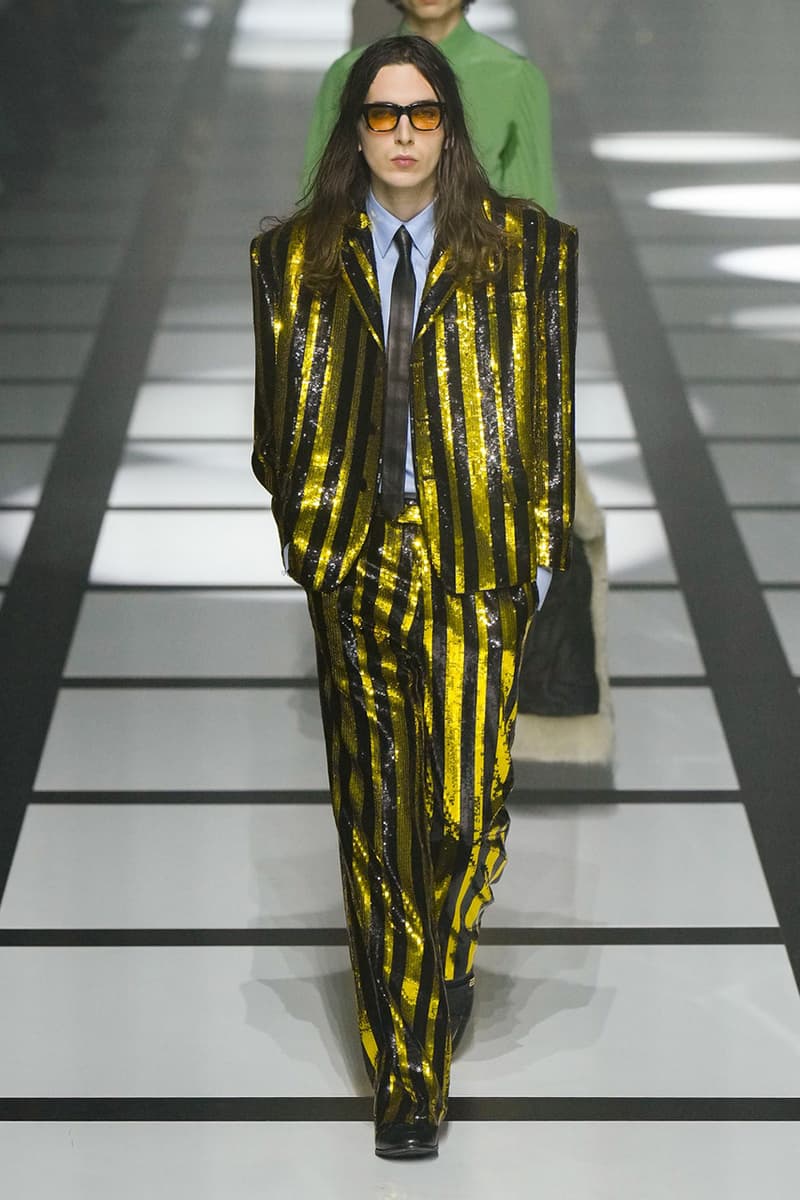 58 of 84
59 of 84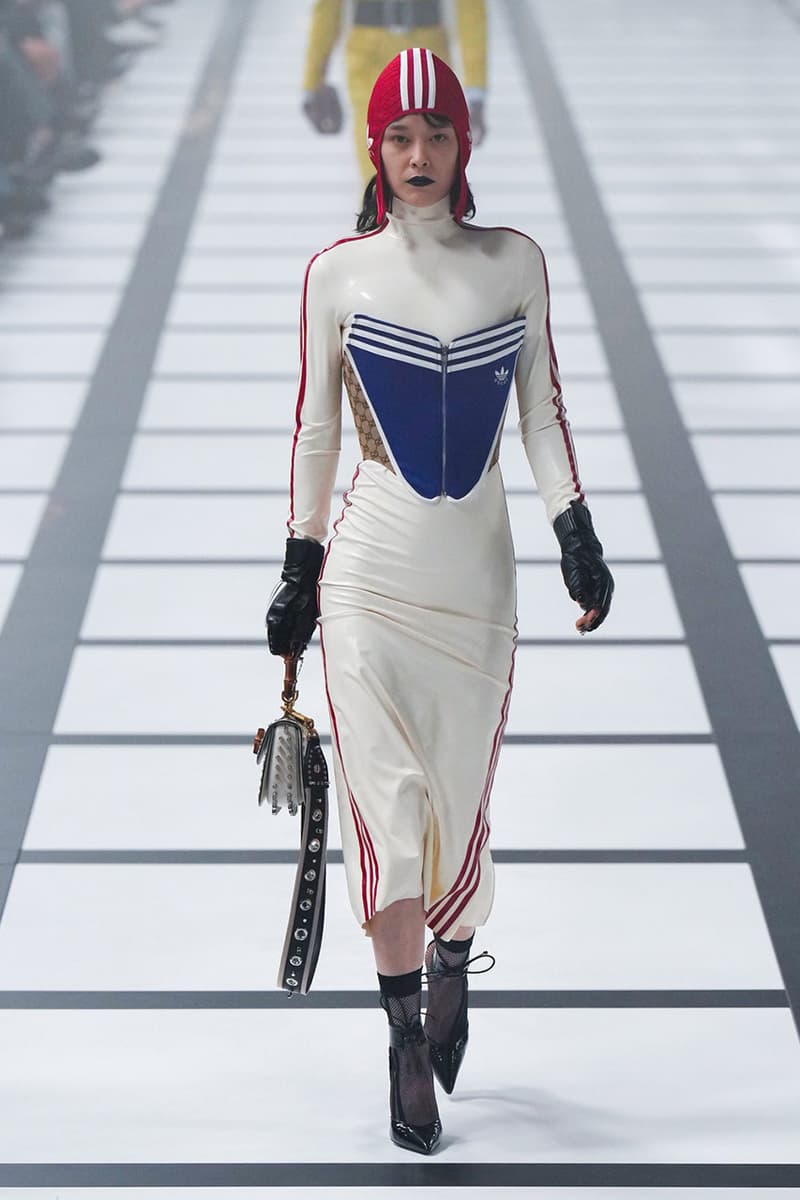 60 of 84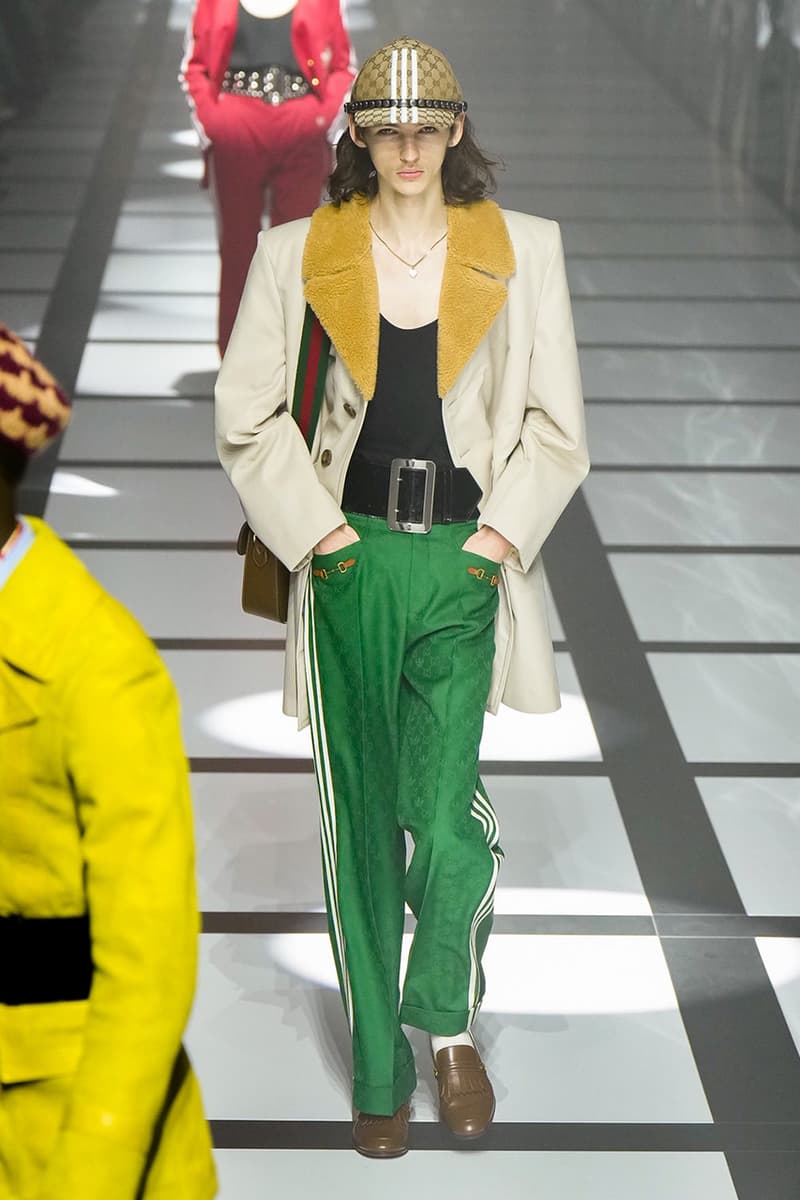 61 of 84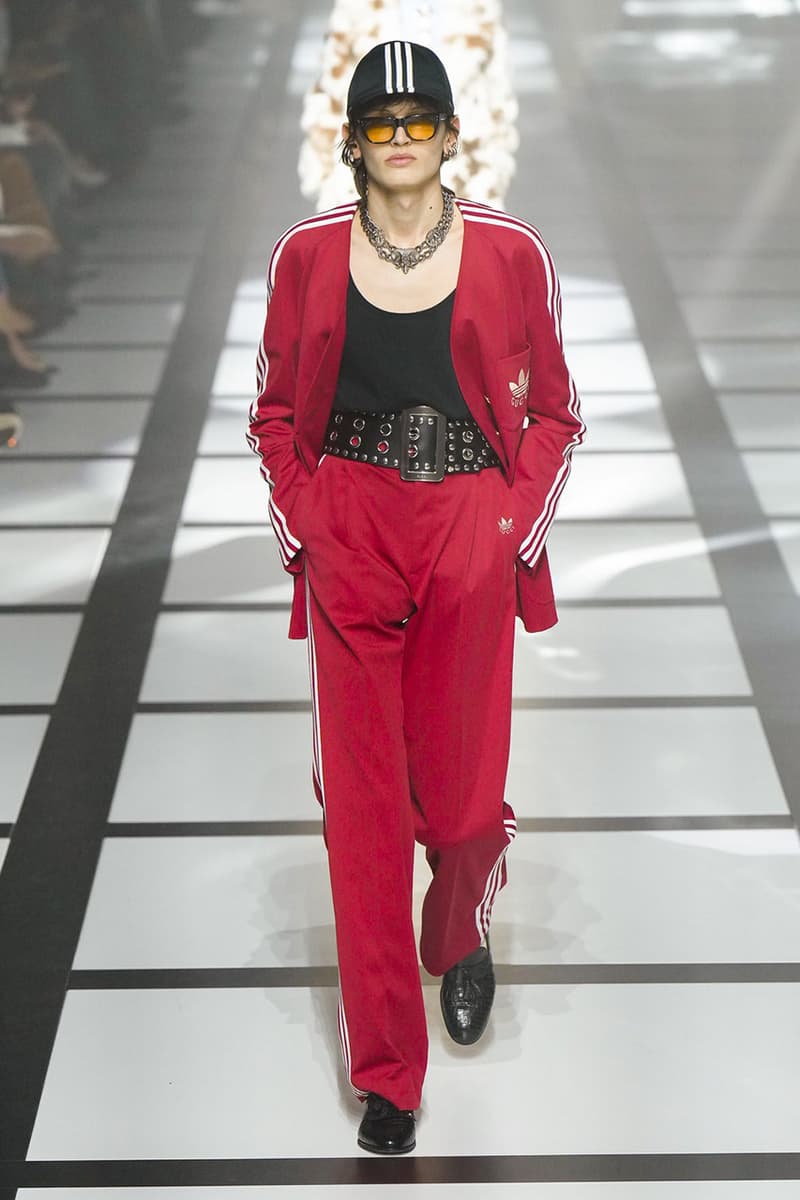 62 of 84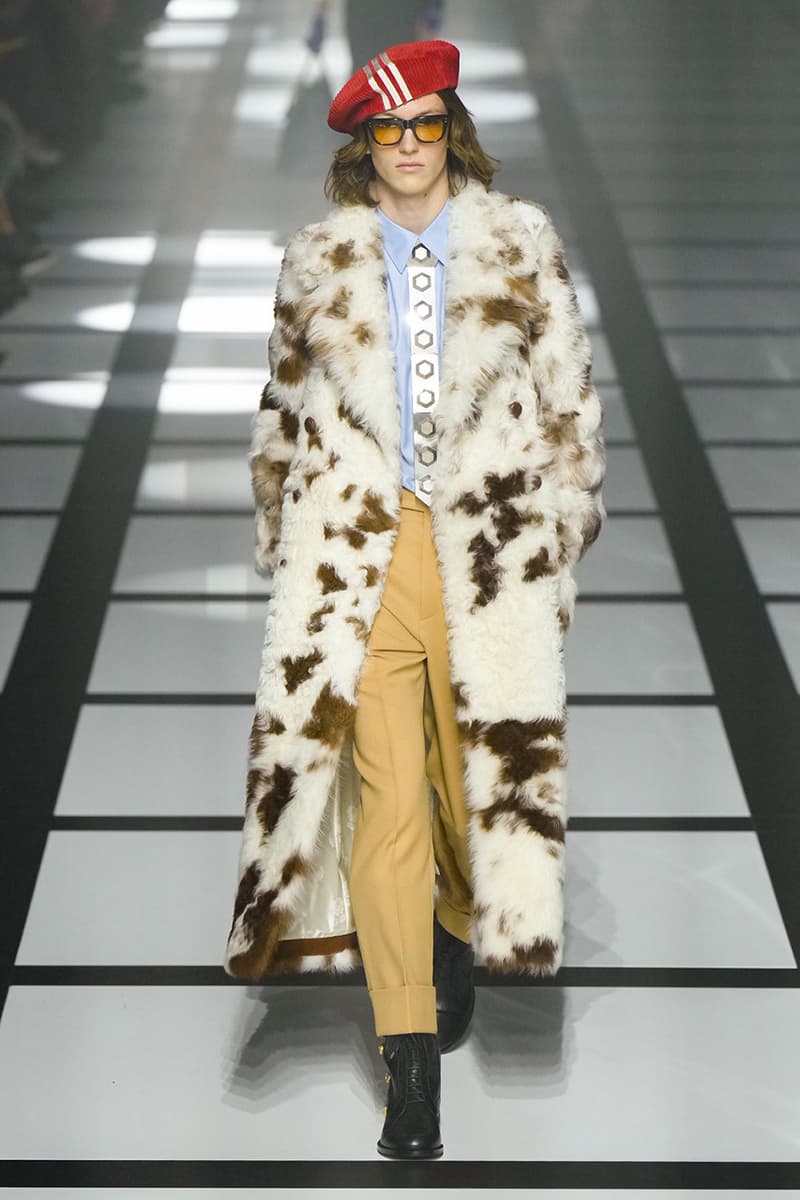 63 of 84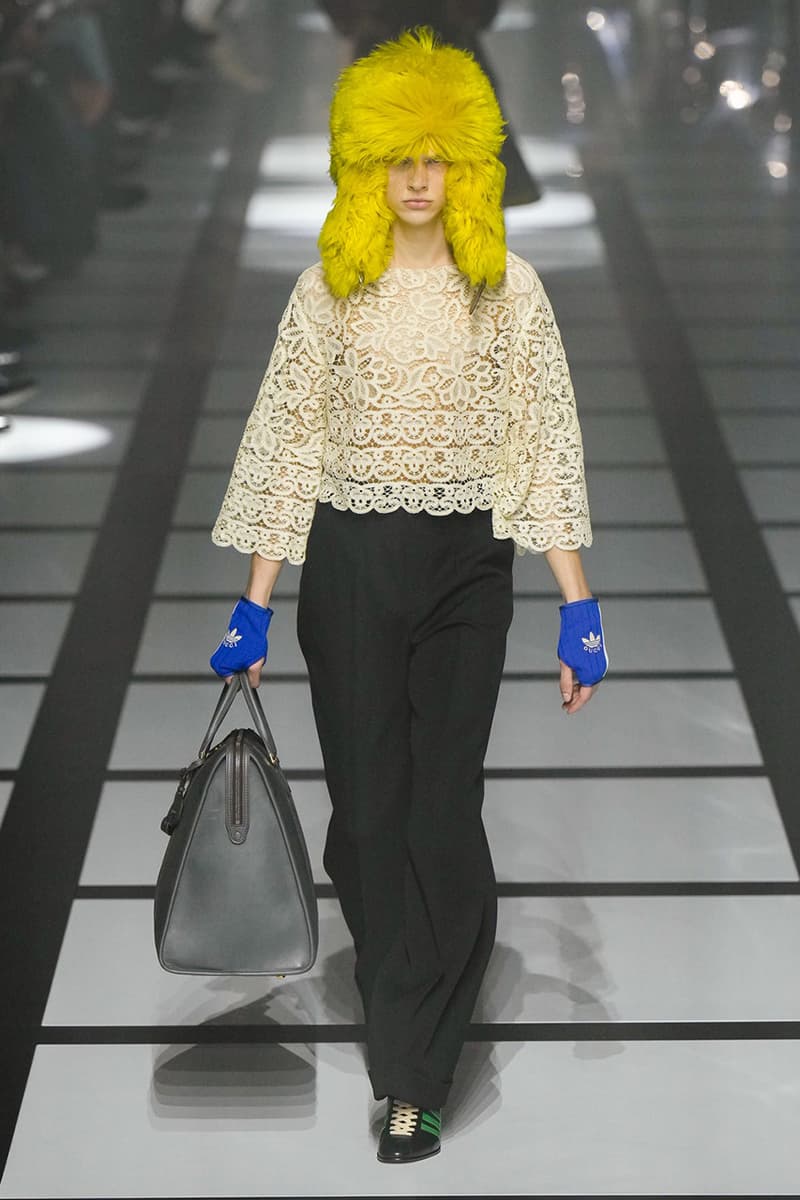 64 of 84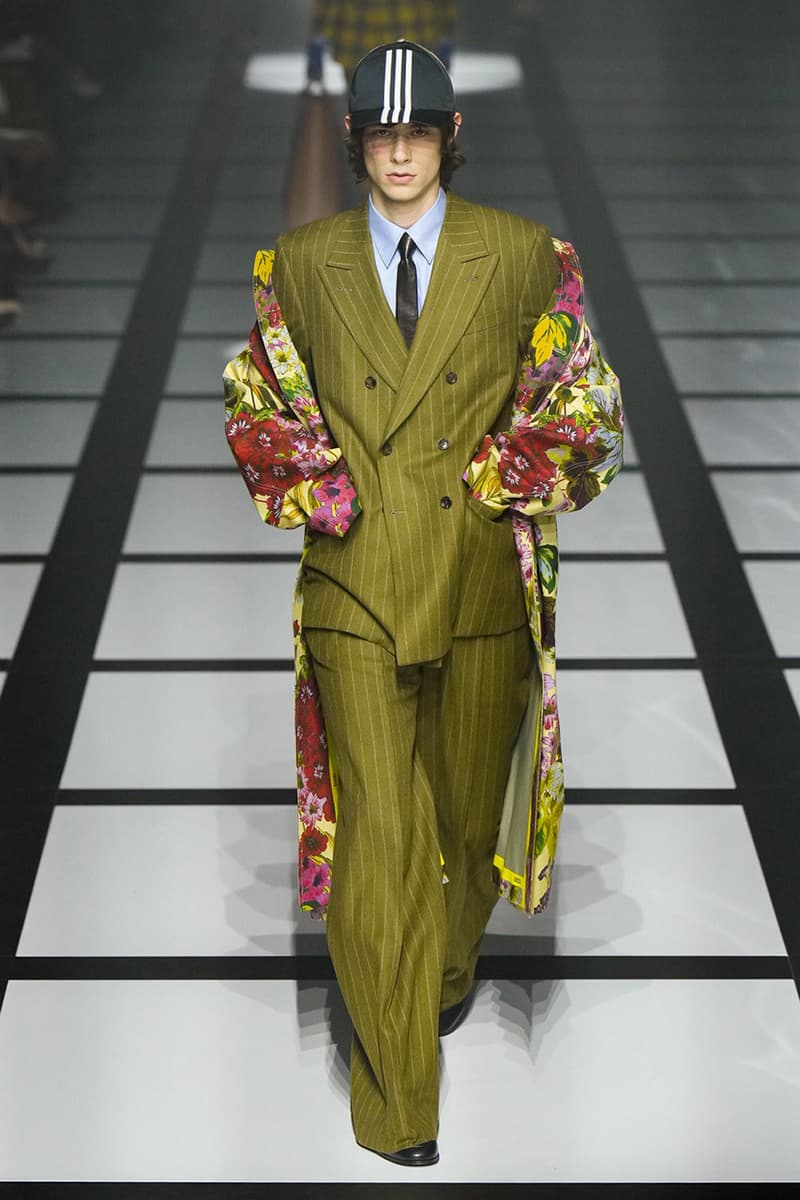 65 of 84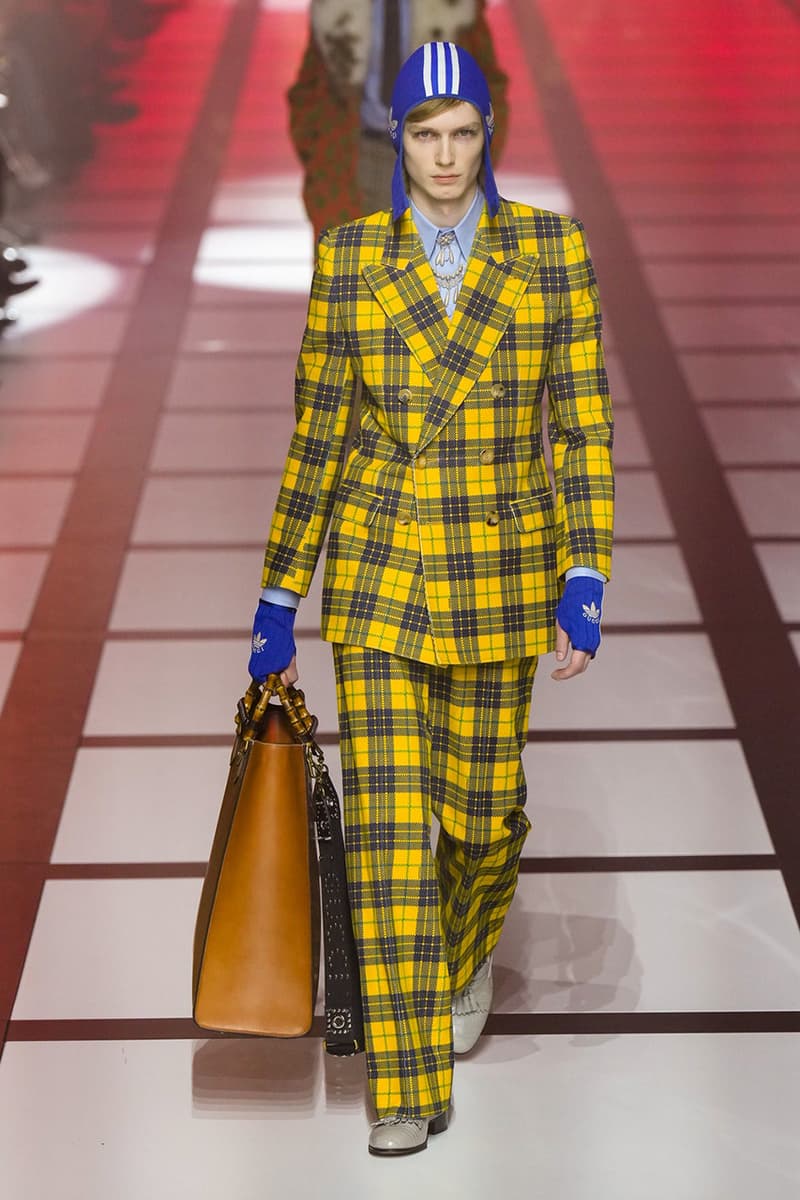 66 of 84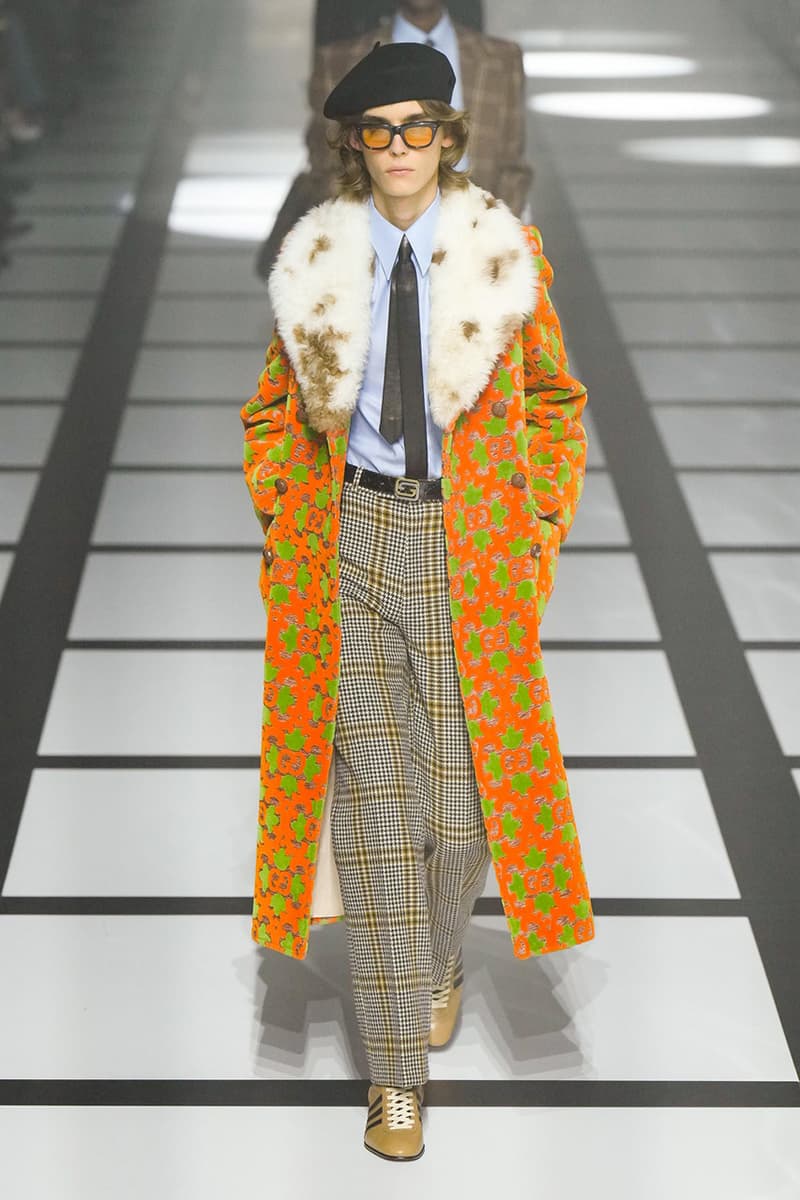 67 of 84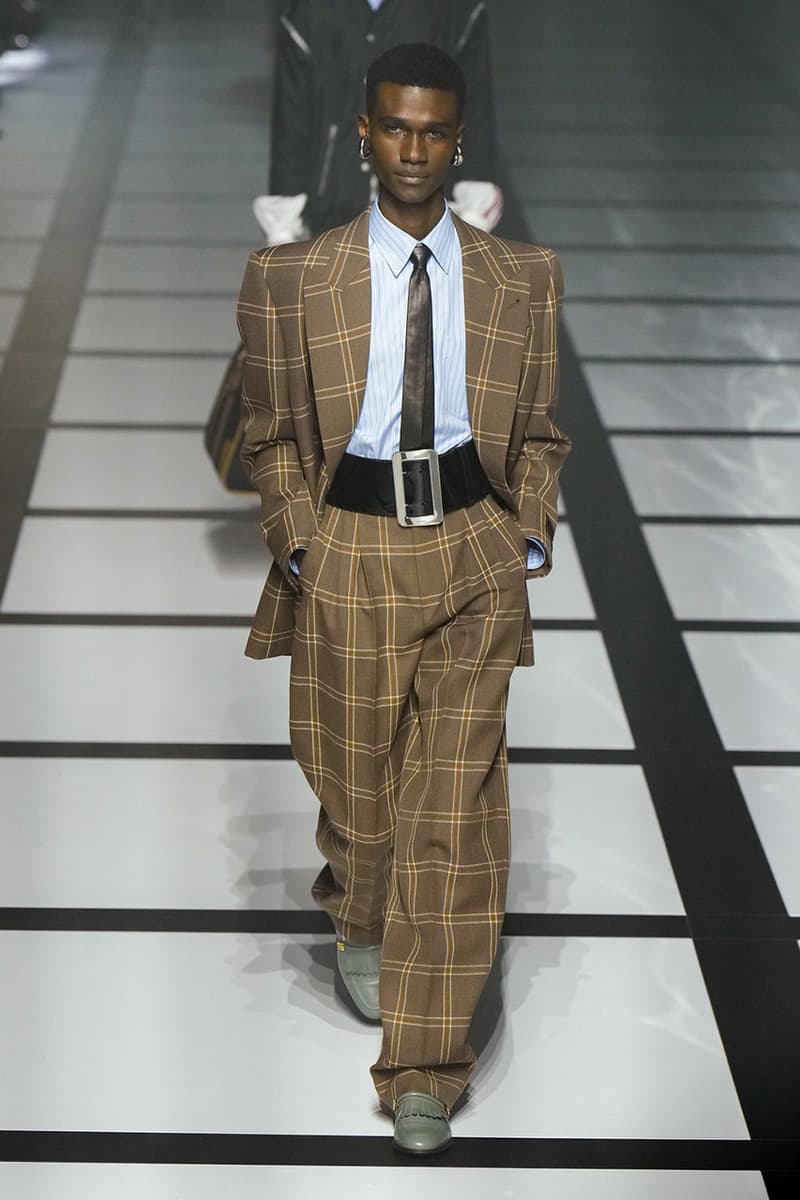 68 of 84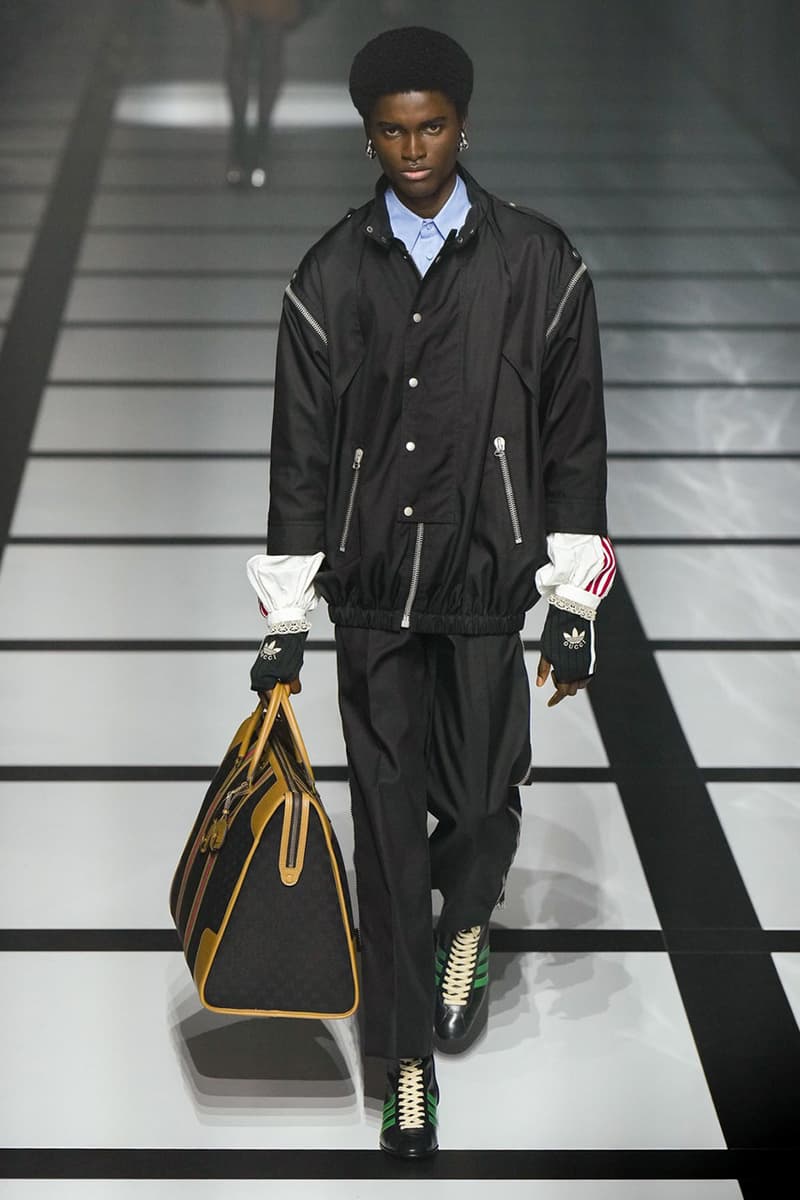 69 of 84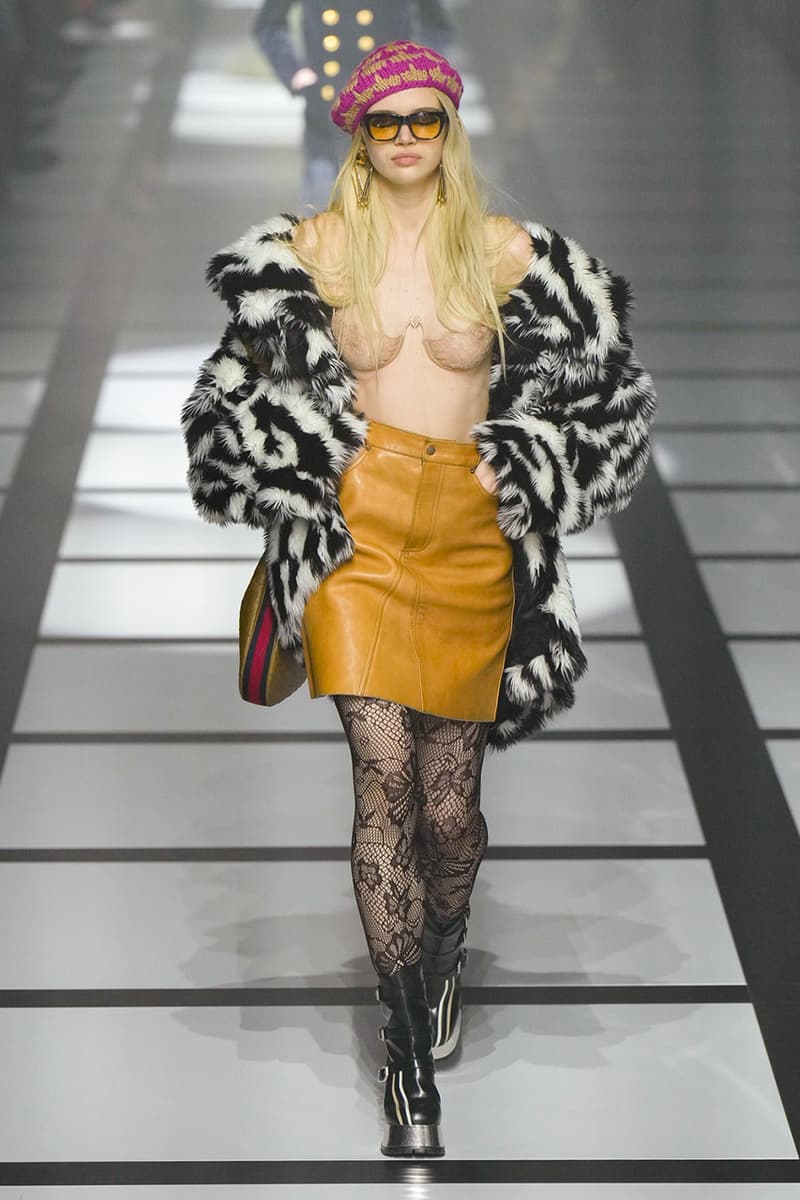 70 of 84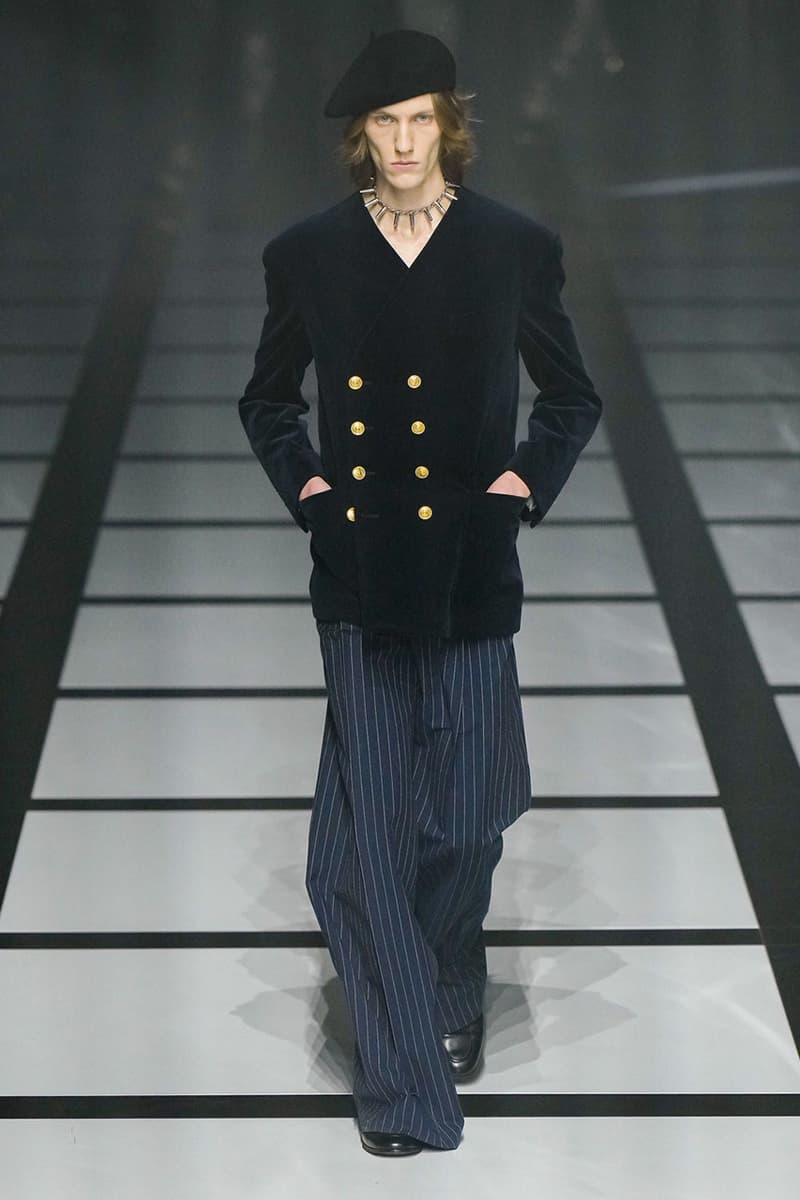 71 of 84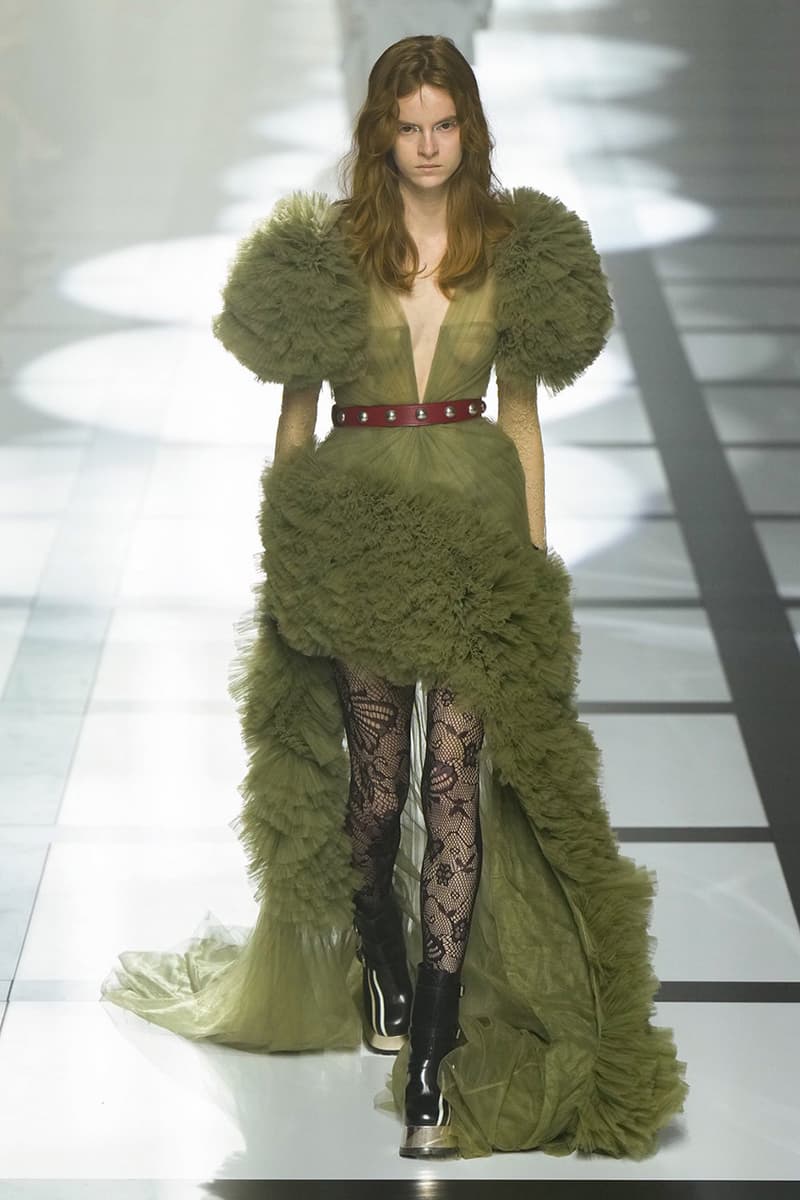 72 of 84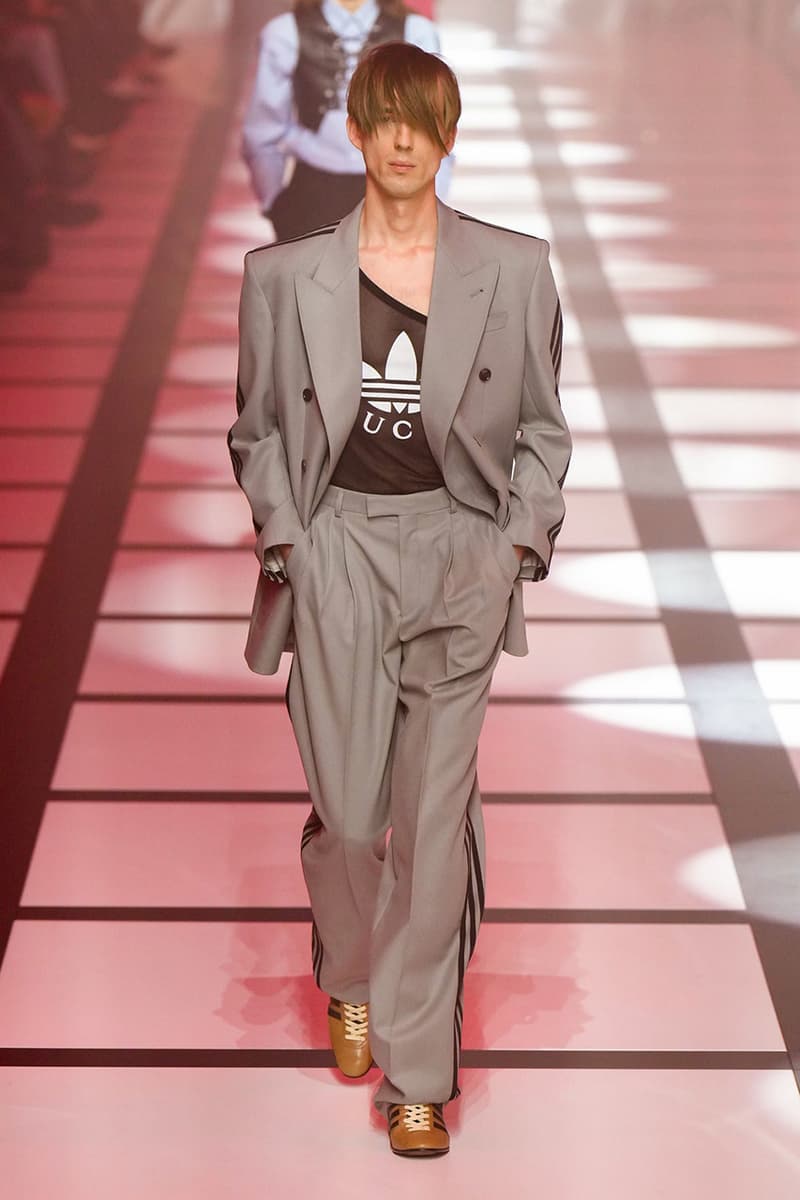 73 of 84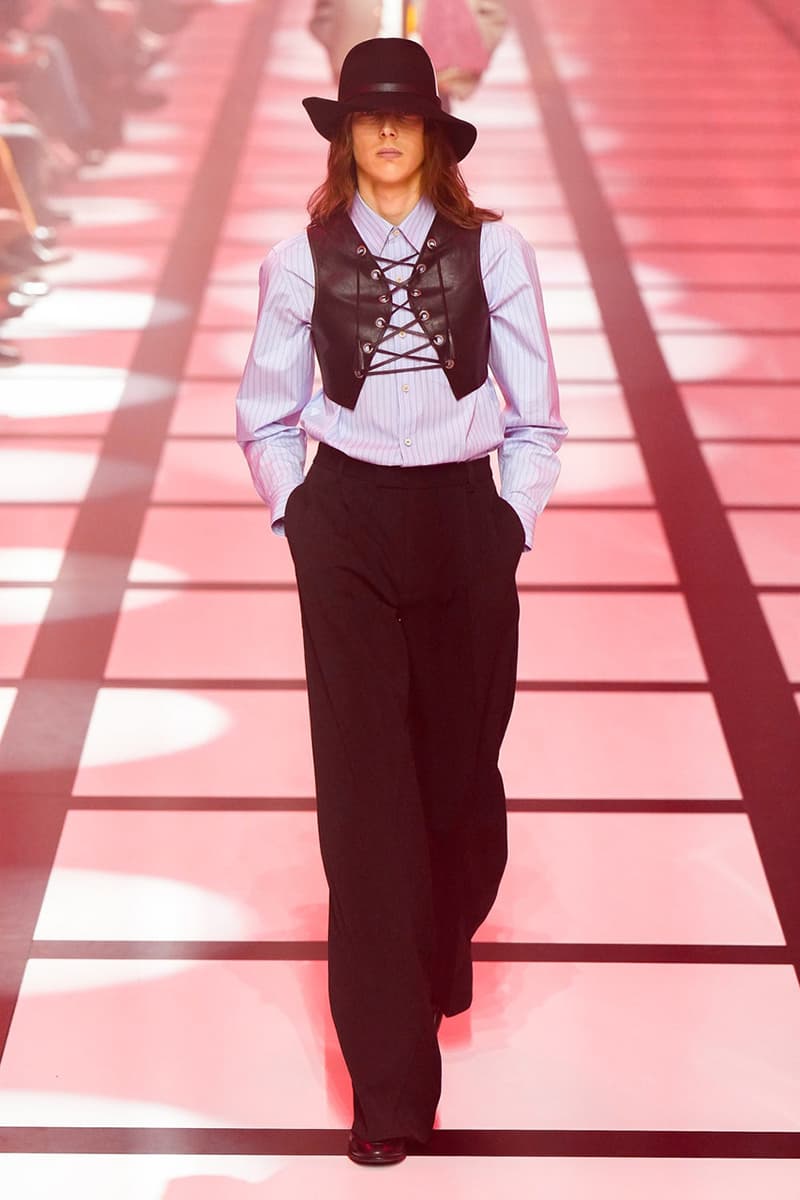 74 of 84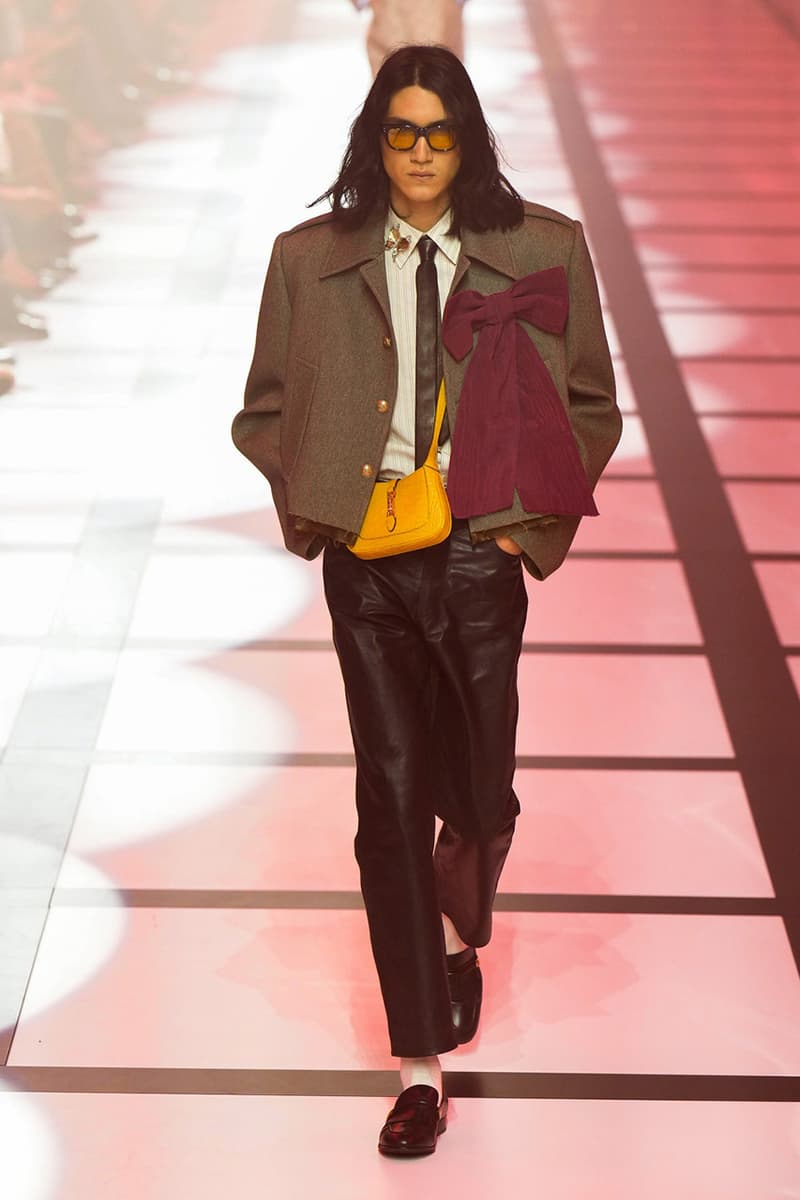 75 of 84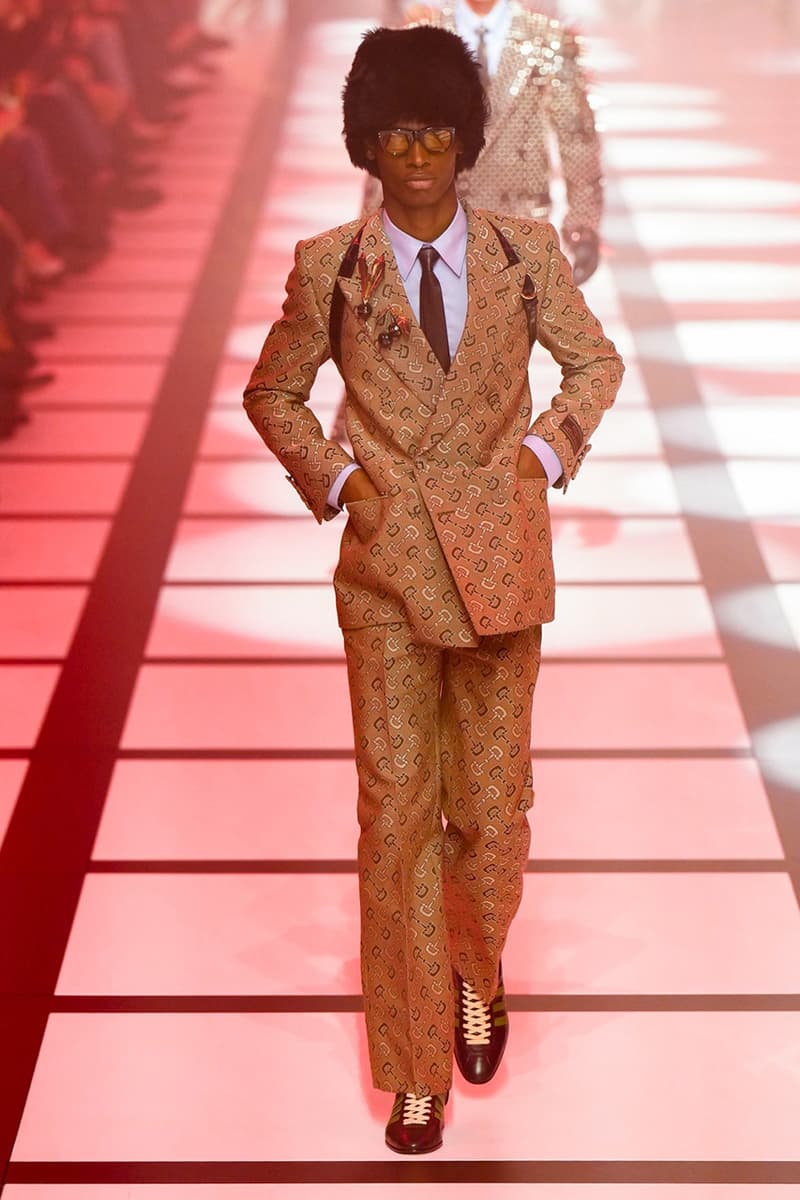 76 of 84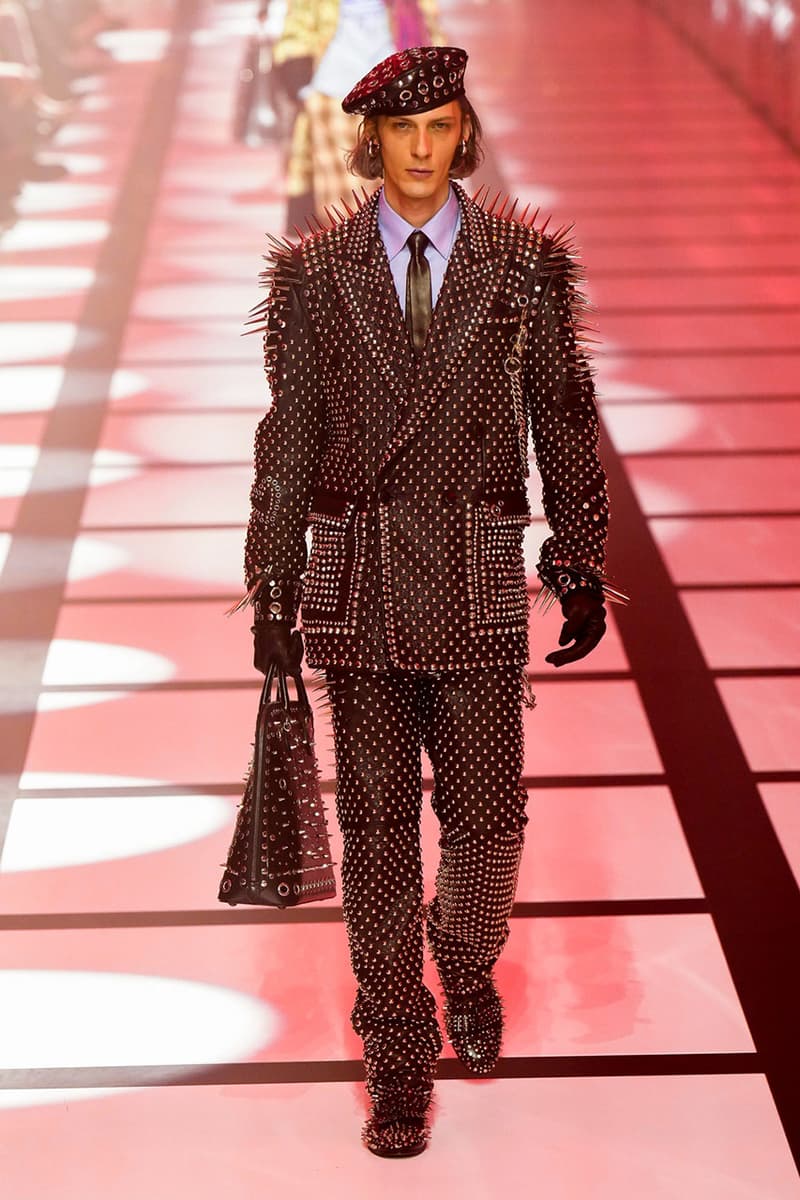 77 of 84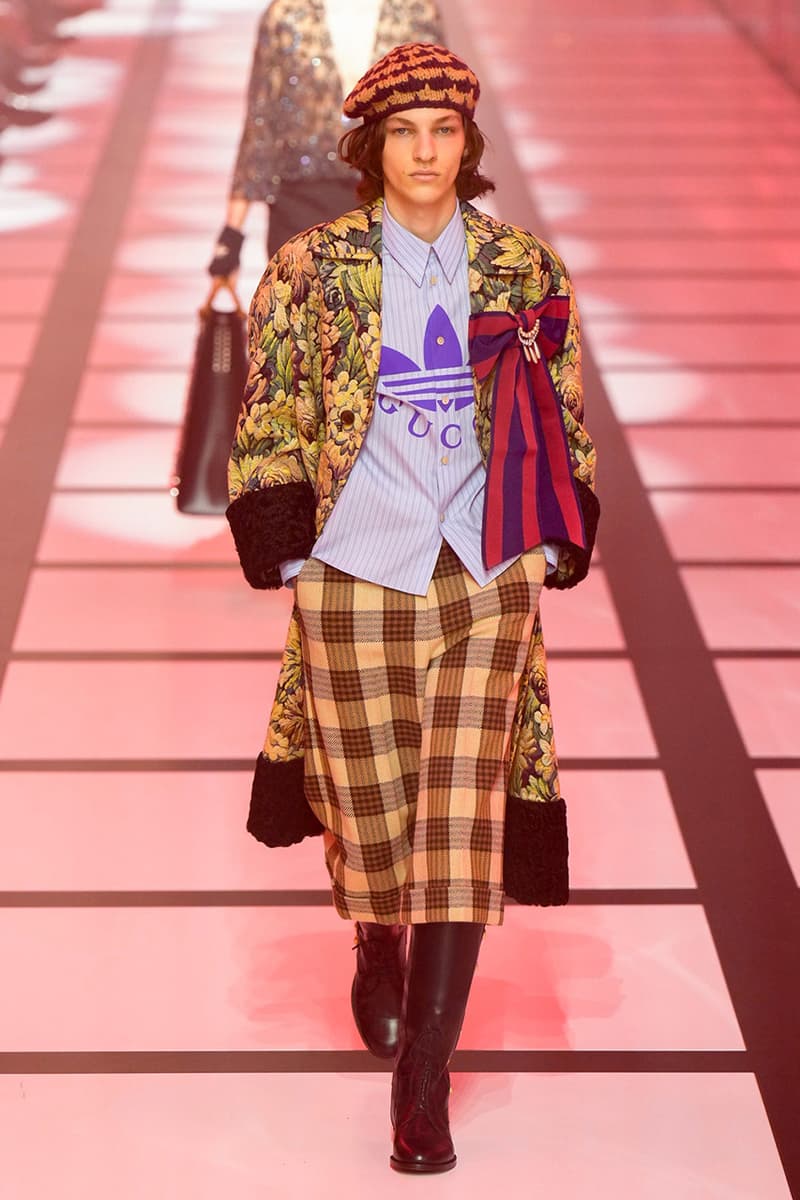 78 of 84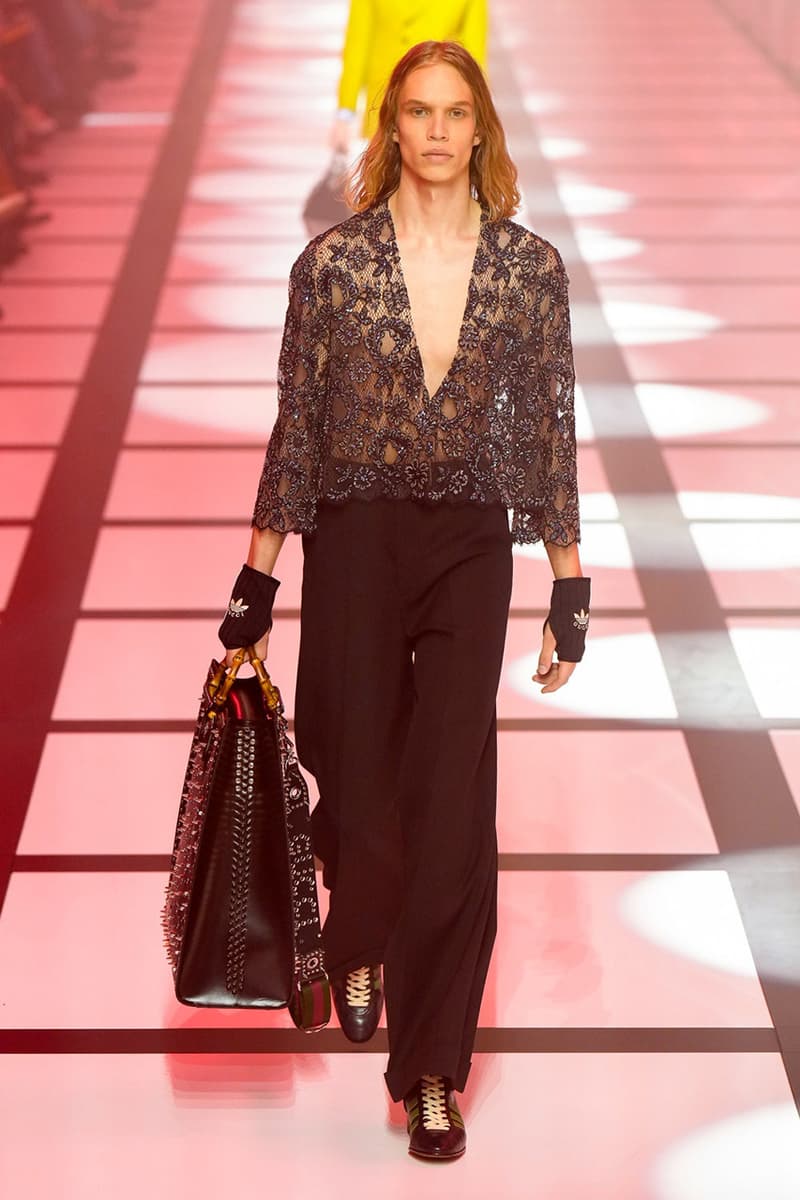 79 of 84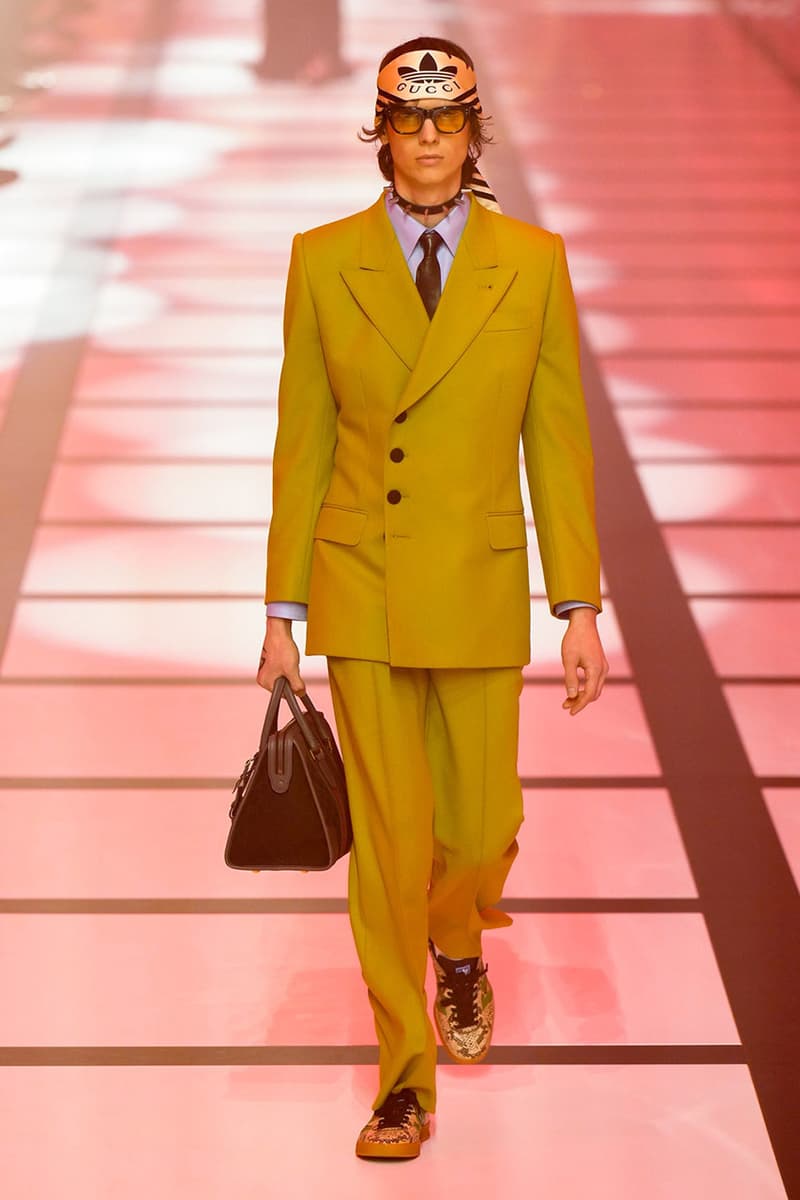 80 of 84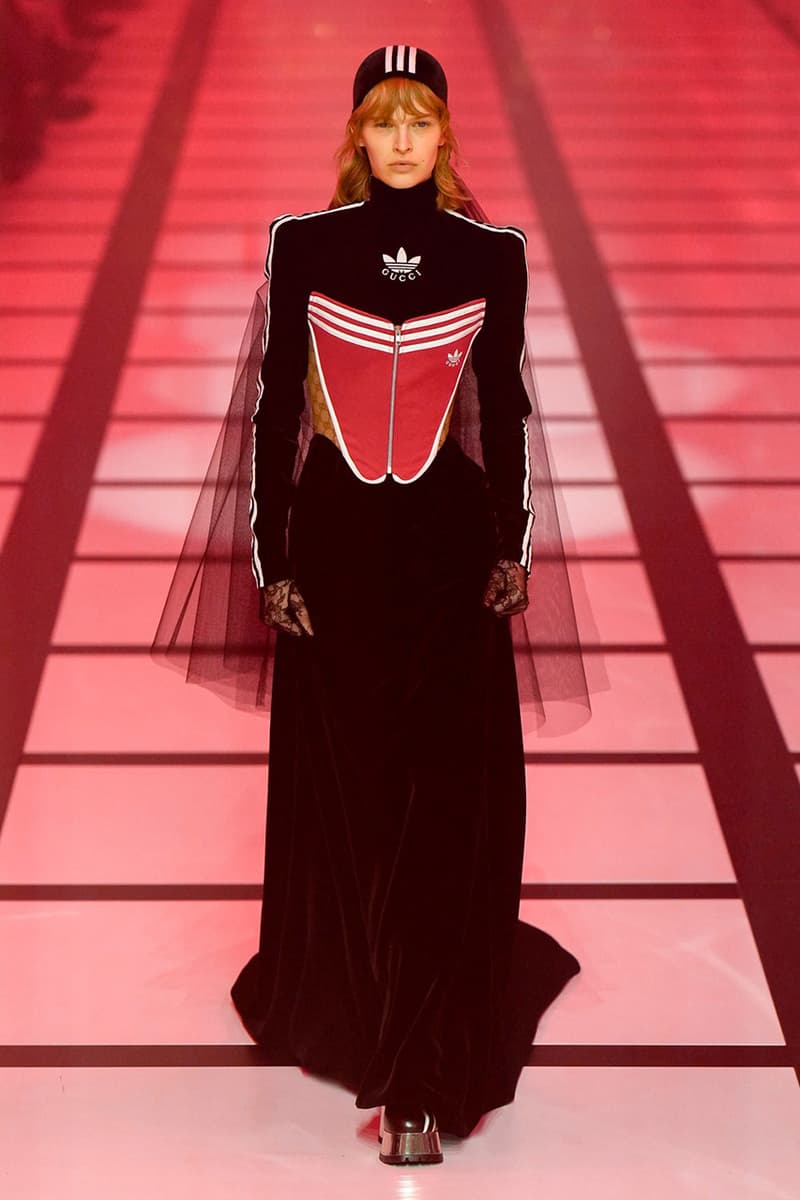 81 of 84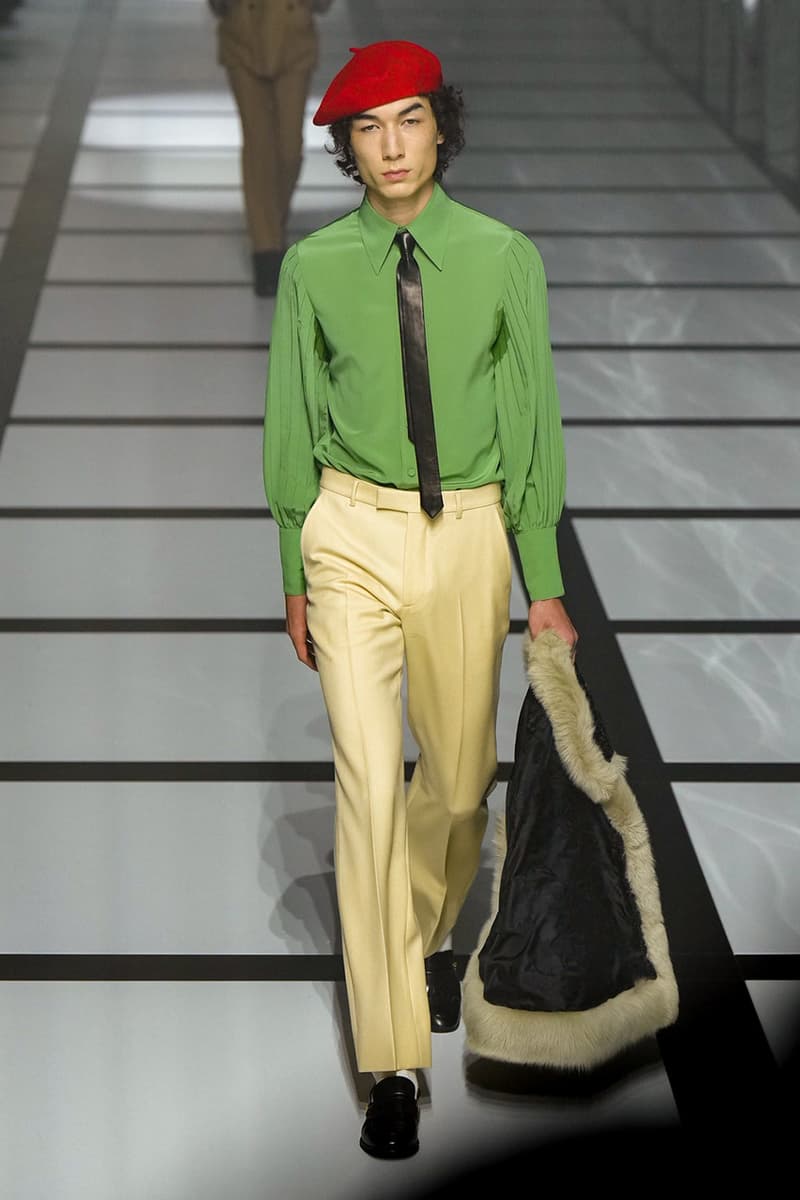 82 of 84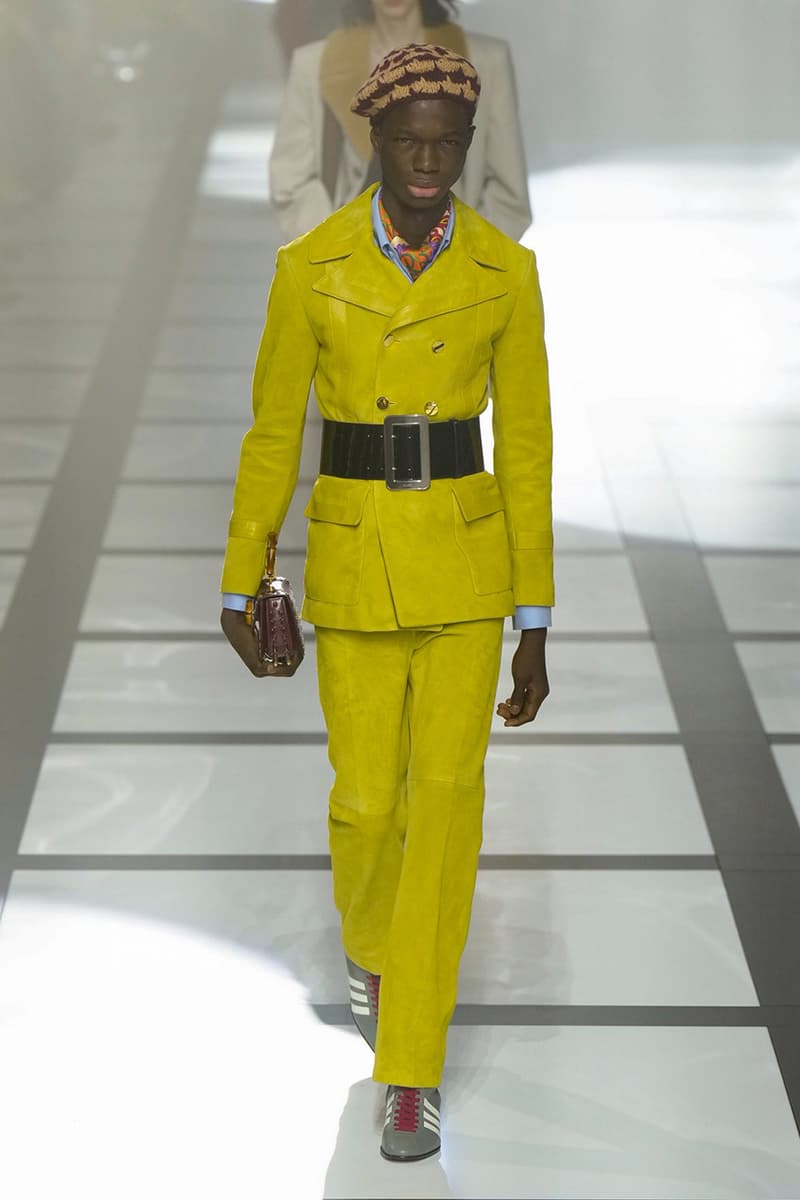 83 of 84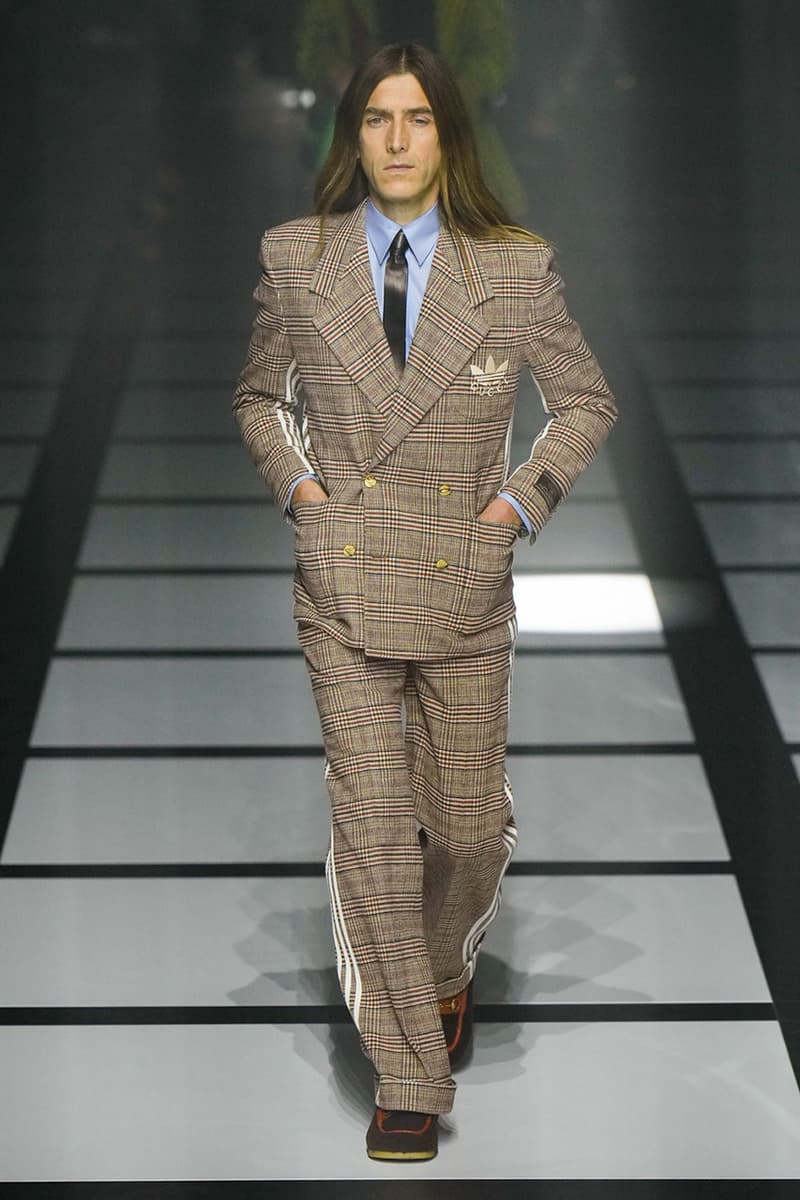 84 of 84
Fashion
Gucci Unveils adidas Collaboration at FW22 Runway Show
The luxury label and sportswear brand present flamboyant athleisure-inspired garments.
Gucci Unveils adidas Collaboration at FW22 Runway Show
The luxury label and sportswear brand present flamboyant athleisure-inspired garments.
Last December, we caught wind of a possible collaboration between Gucci and adidas, and it seems the fashion powerhouses have fulfilled their promise, revealing a Fall/Winter 2022 show featuring co-branded items. As part of Gucci's latest collection, "Exquisite Gucci," the partnership seamlessly blends the Italian brand's uniquely glamorous and ironically campy aesthetic with adidas' signature utilitarian sensibility.
The collection is comprised of bright, eye-catching suits adorned with the sportswear brand's classic Trefoil logo with the Gucci brand name curved underneath. The double-breasted pantsuits feature adidas' telltale white stripes for an effortless marriage between the two brands. Elsewhere, sporty caps add an air of casualness to sensual see-through lace tops worn with wide belts and modest mid-length skirts. Meanwhile, knit fabrics make an inspired appearance in the form of two-piece sets, complete with elegant leather gloves and a matching balaclava.
Standouts include an absolutely elegant black velvet pantsuit embroidered with glittering gold wildflower bouquets. Exposed stitching and a wide-brimmed fedora accented with adidas' classic white stripes adds a heavy dose of swagger. A sweeping white vintage-inspired gown outfitted with the signature sporty stripes as suspenders, while a tracksuit is transformed into a sensual bustier. A figure-flattering bold red long-sleeved maxi dress worn with effortlessly cool bright yellow driving gloves epitomizes Gucci x adidas' triumphant elevated sportswear collection.
As Creative Director Alessandro Michele muses in a press release, "The clothes, in fact, are capable of reflecting our image in an expanded and transfigured dimension. Wearing them means to cross a transformative threshold where we become something else; it means to be able to enhance and articulate in a different way our identity and our exhibiting potential. Therefore, I use the metaphor of the magical mirror to approach the phantasmagorical power of fashion. A sacred power that radiates from the surface of the fabrics. Through these interventions, I celebrate the clothes as real optical labs: magical machines that can give birth to fairy tales of metamorphosis and re-enchantment."
Take a look at Gucci's FW22 collection in the gallery above.
Share this article