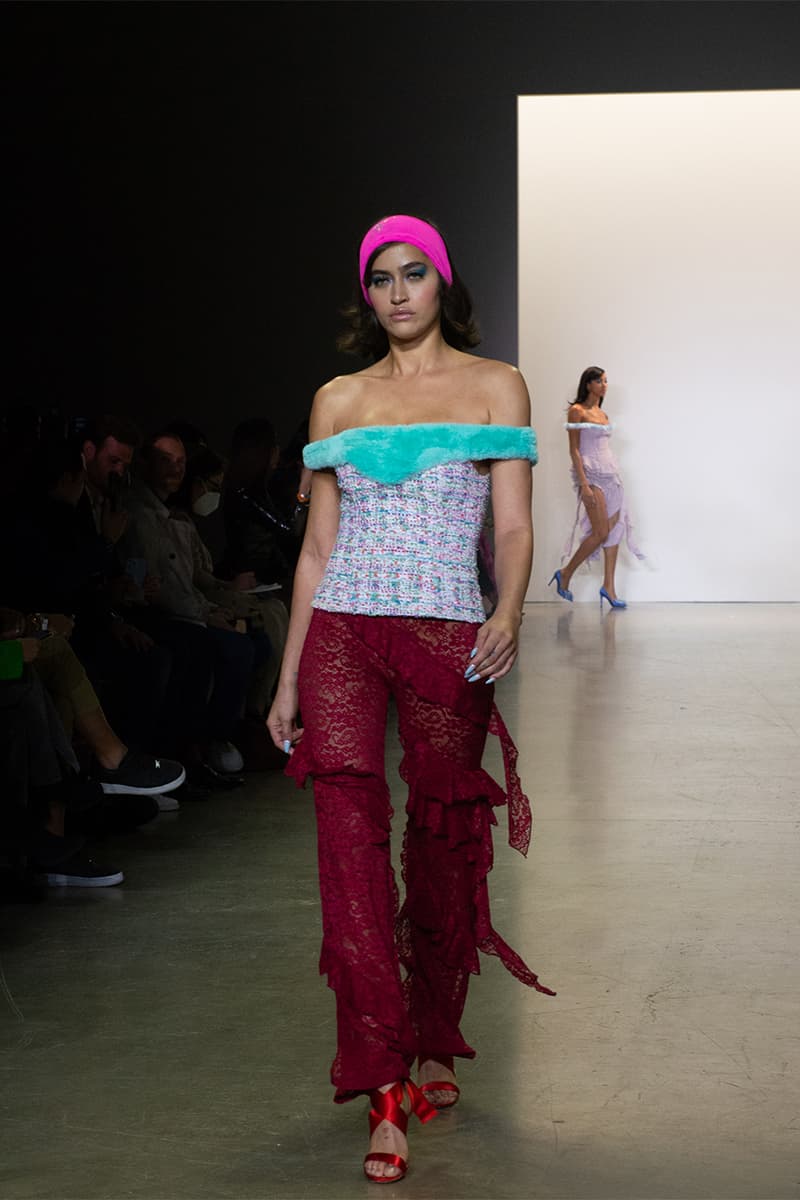 1 of 33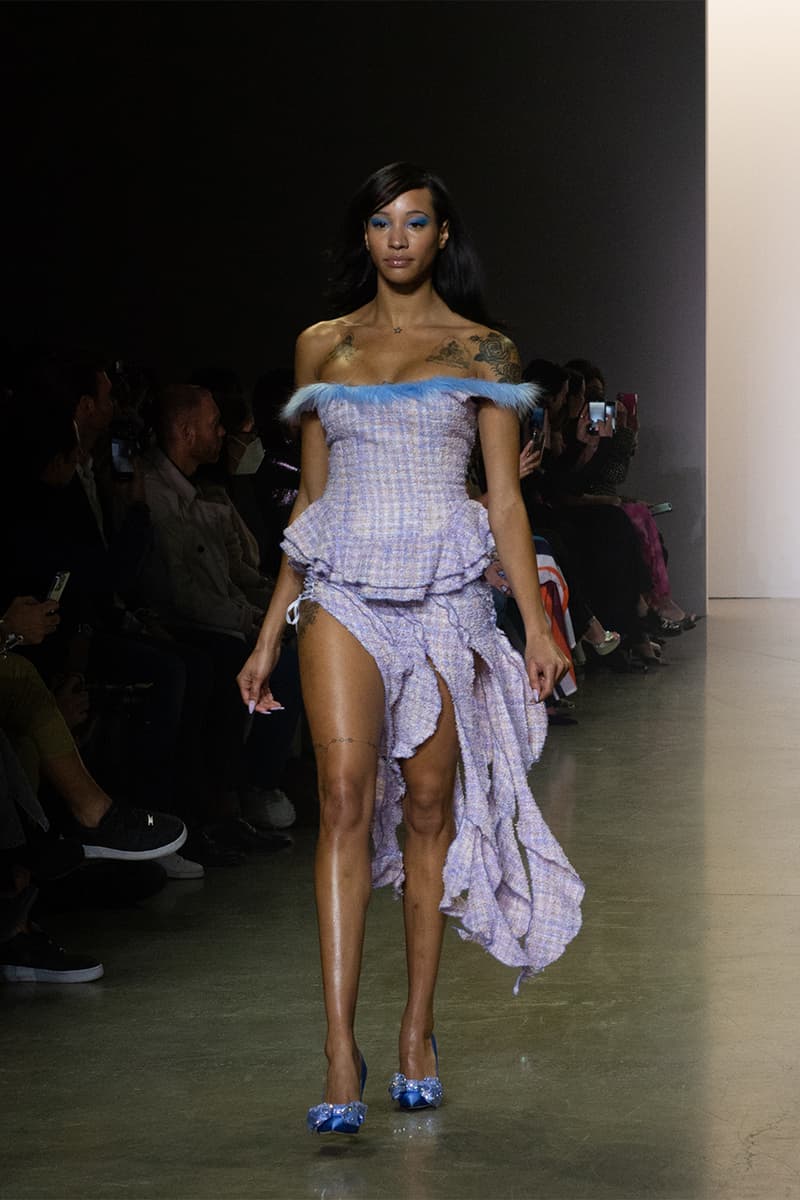 2 of 33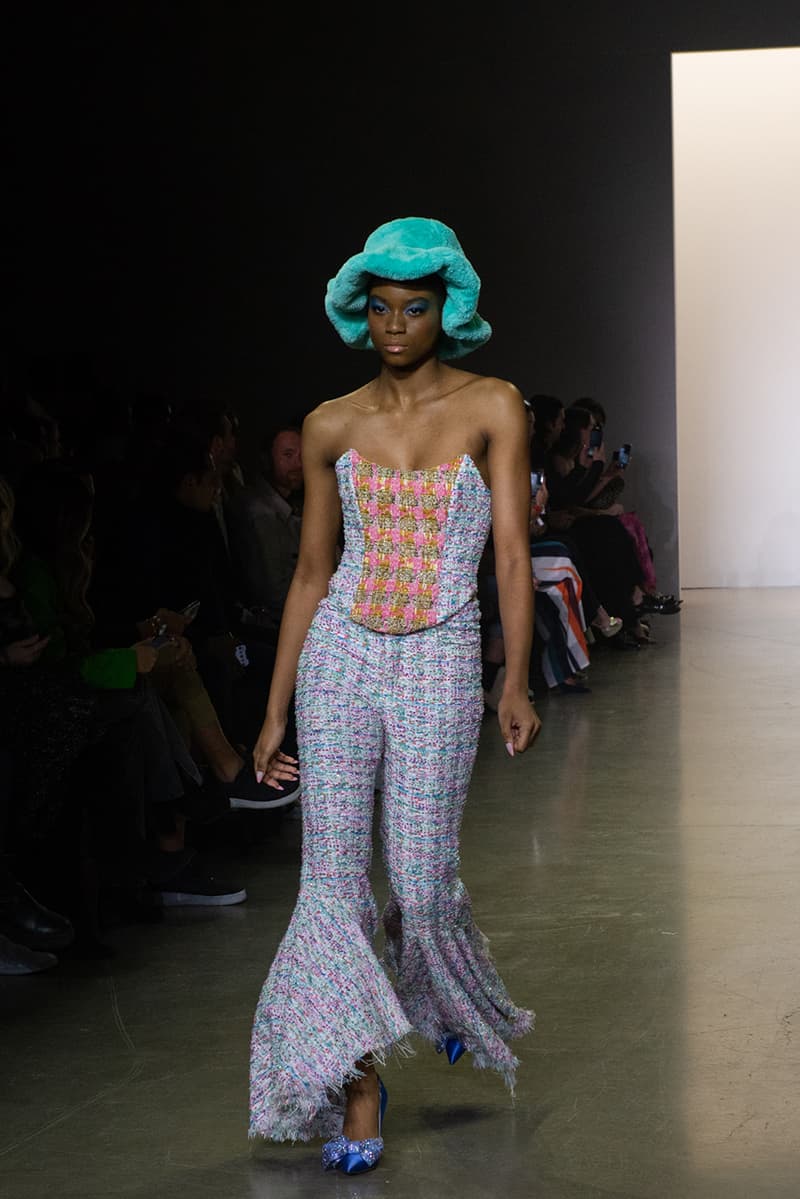 3 of 33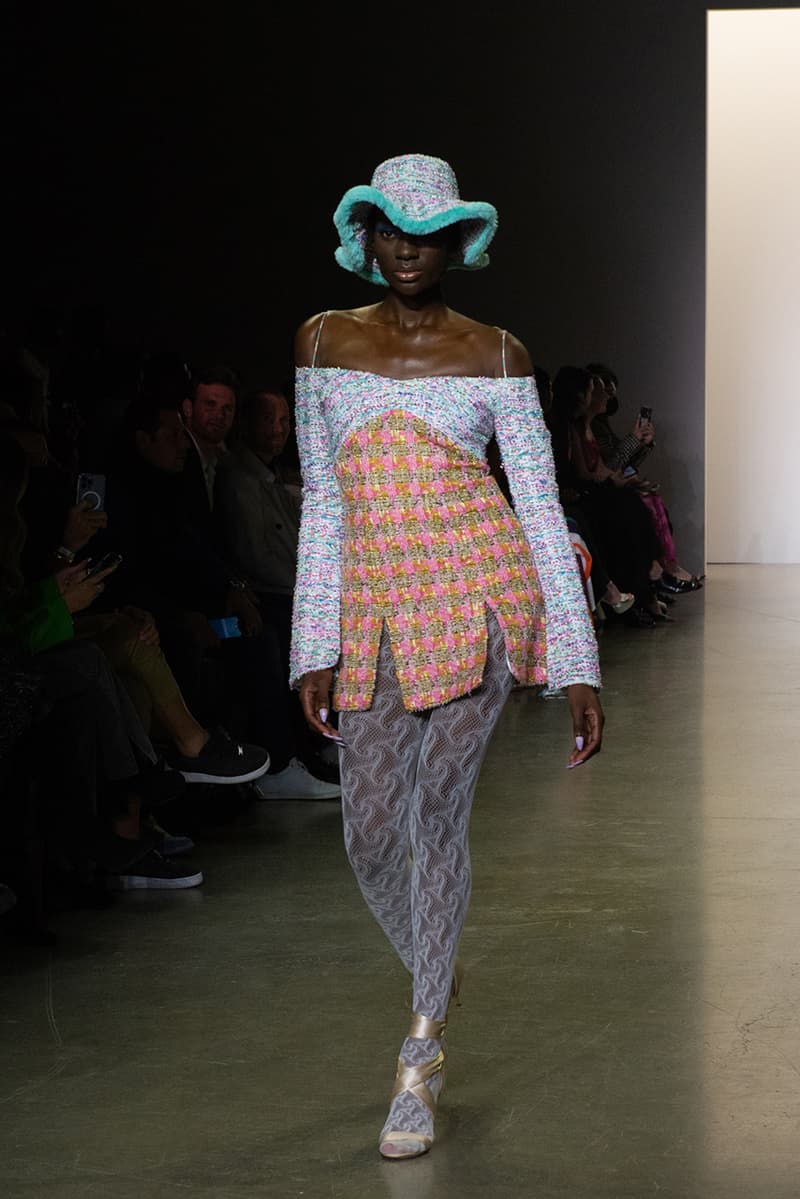 4 of 33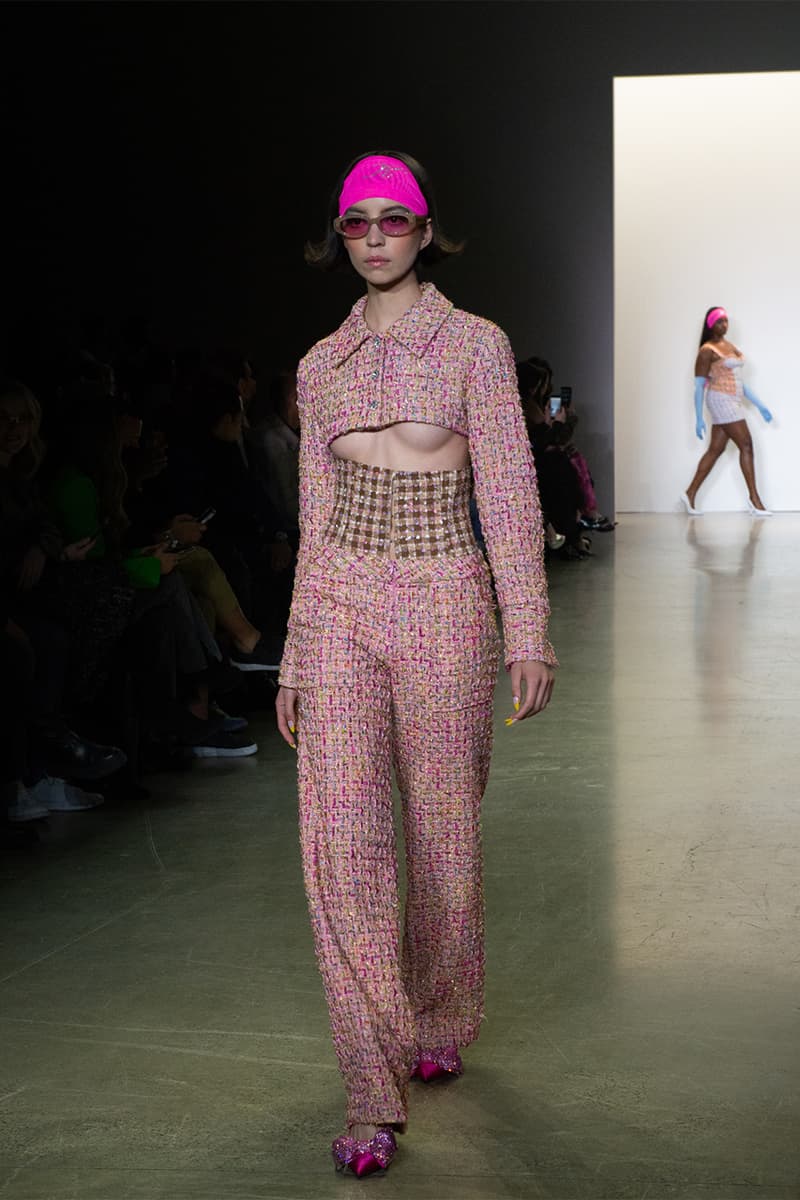 5 of 33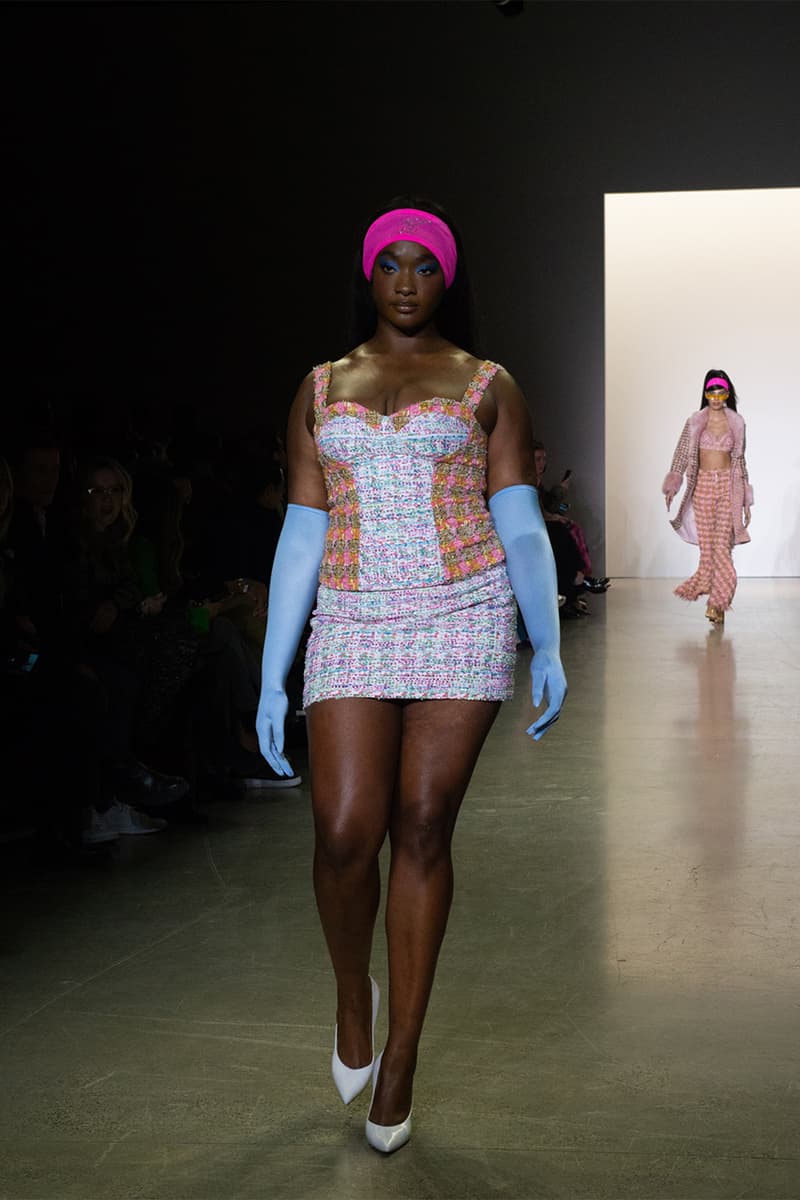 6 of 33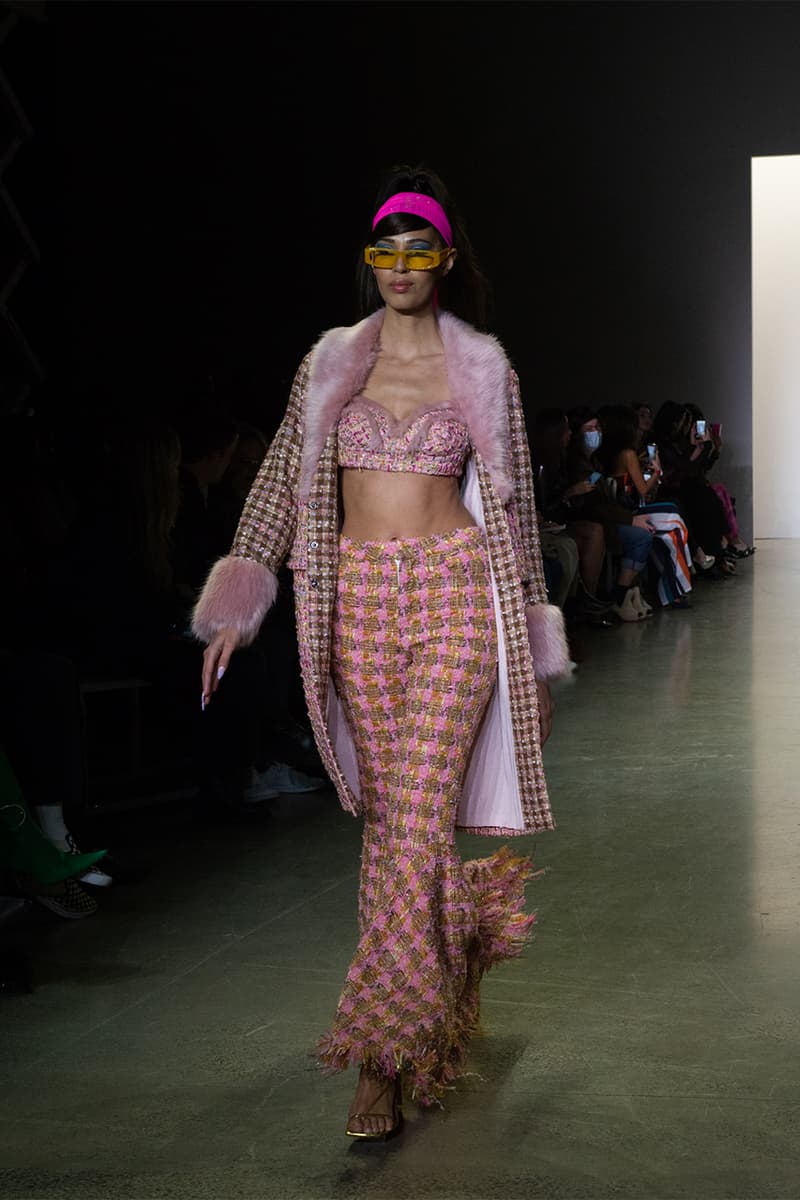 7 of 33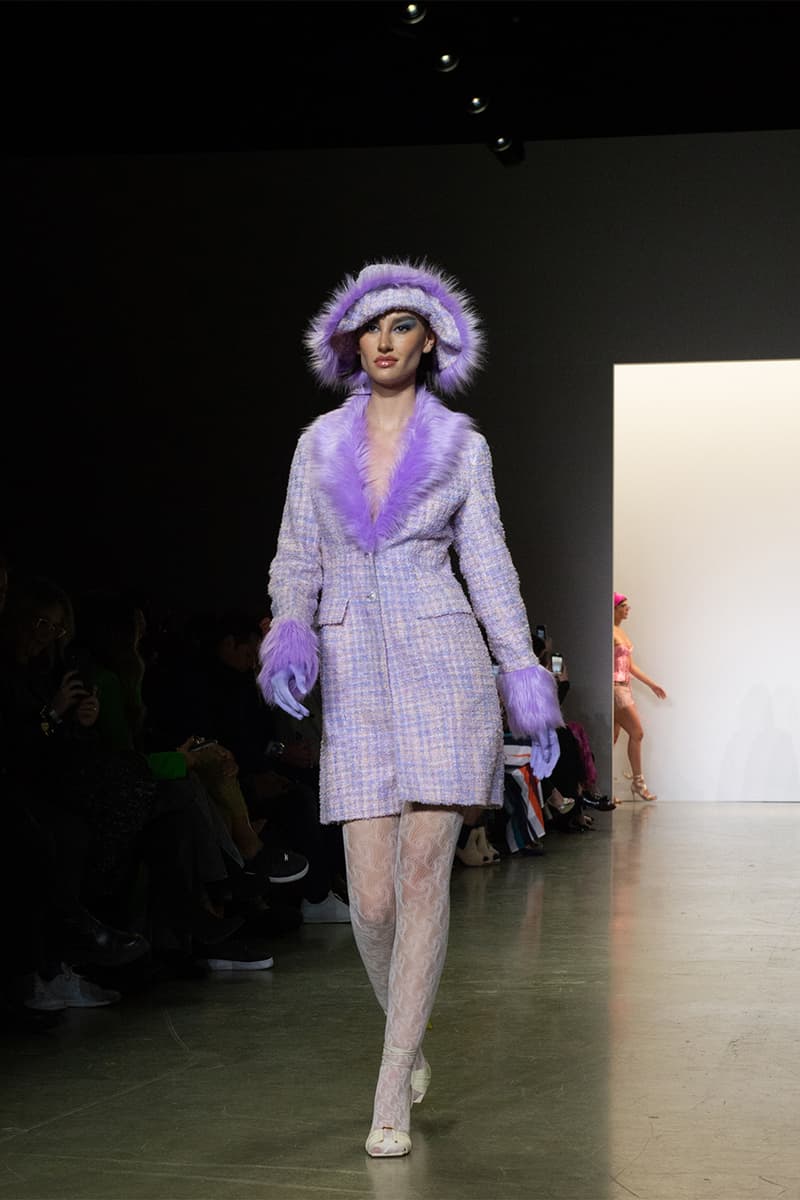 8 of 33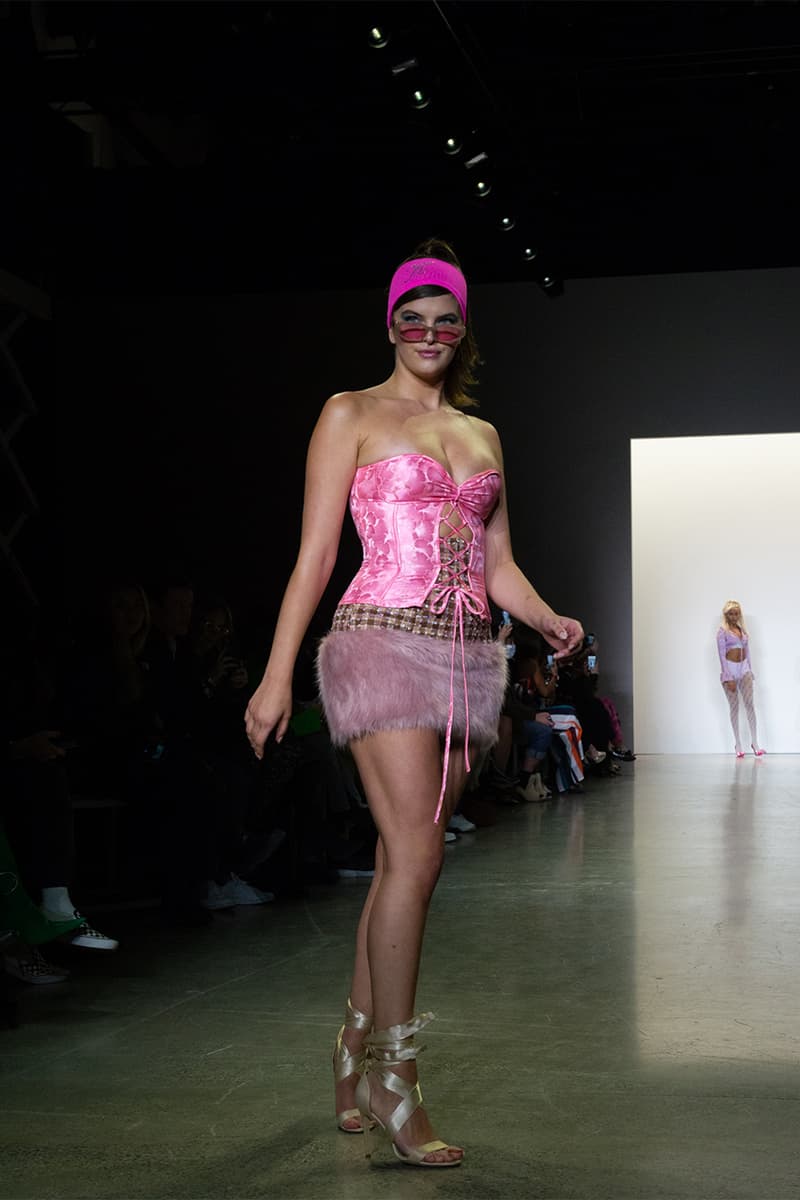 9 of 33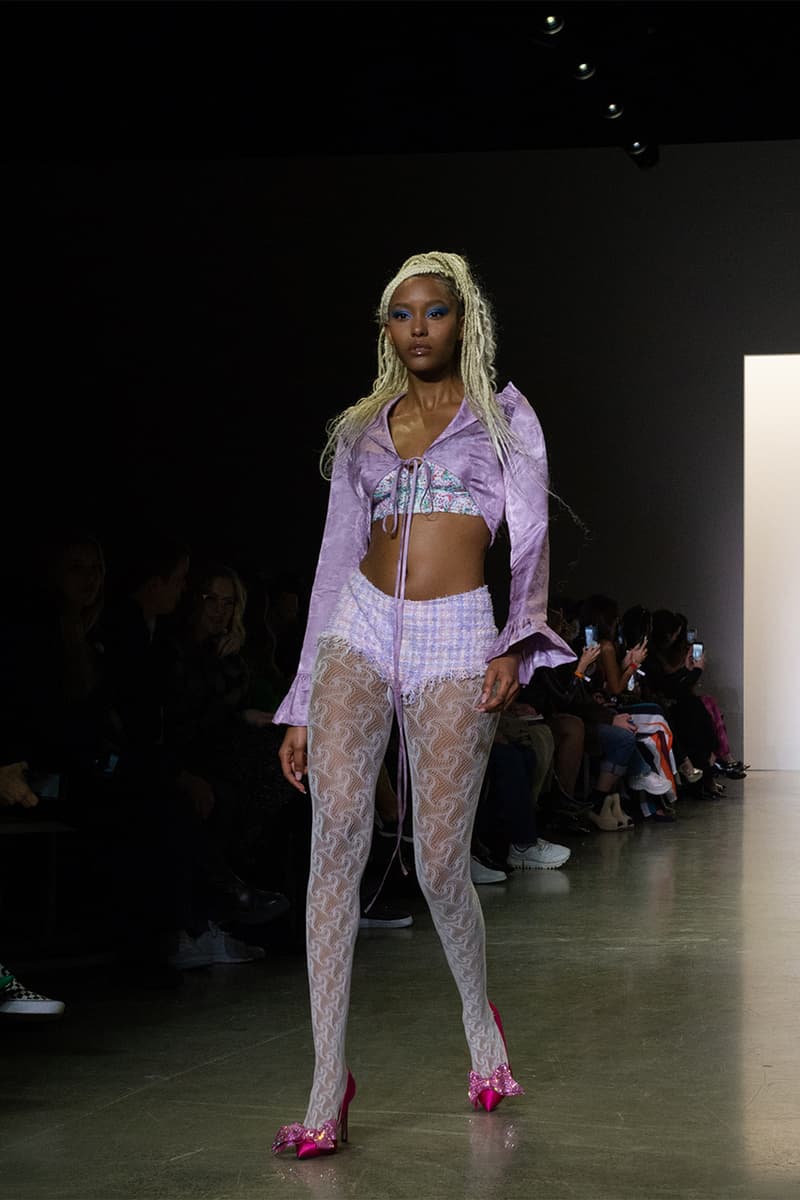 10 of 33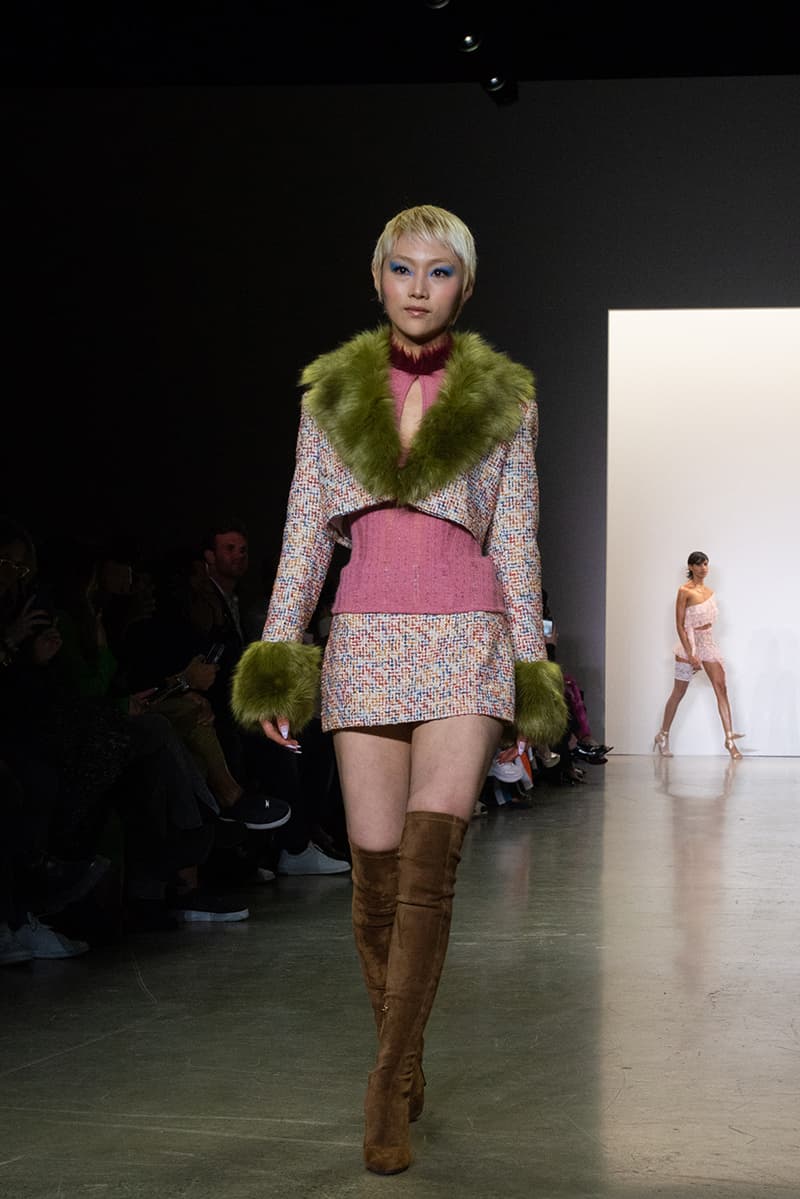 11 of 33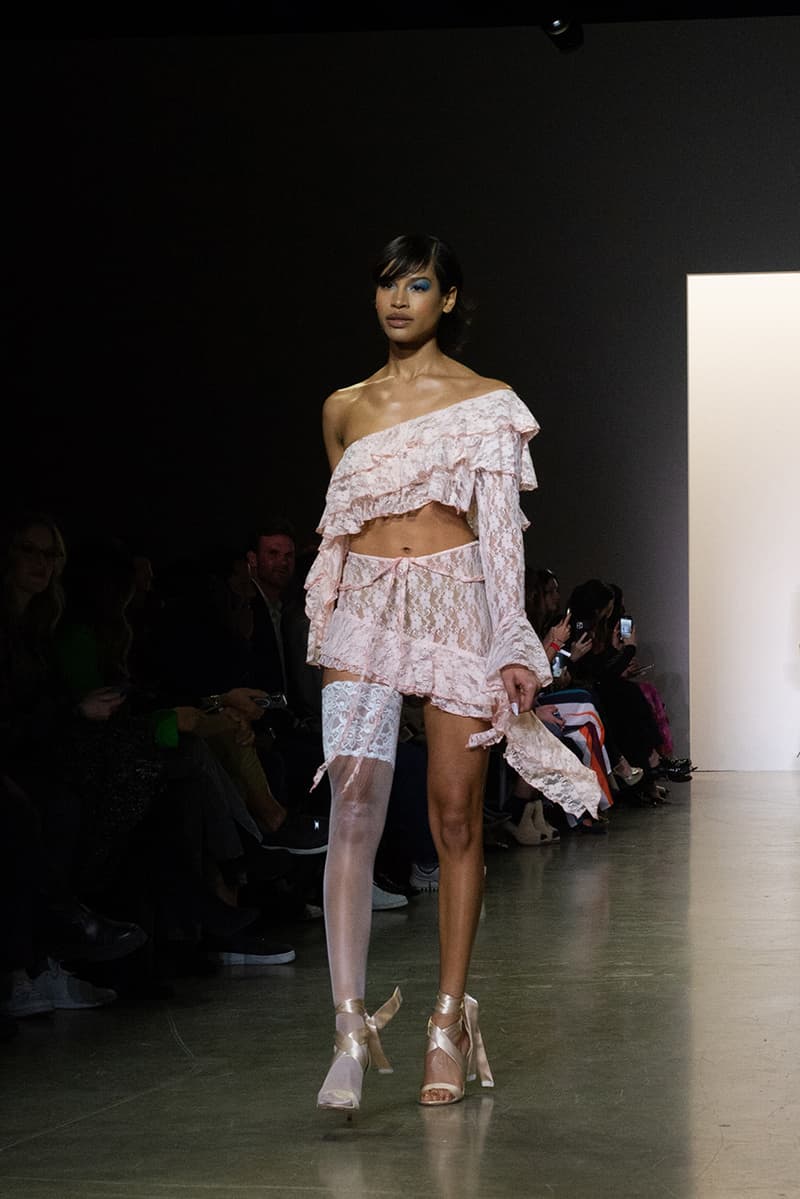 12 of 33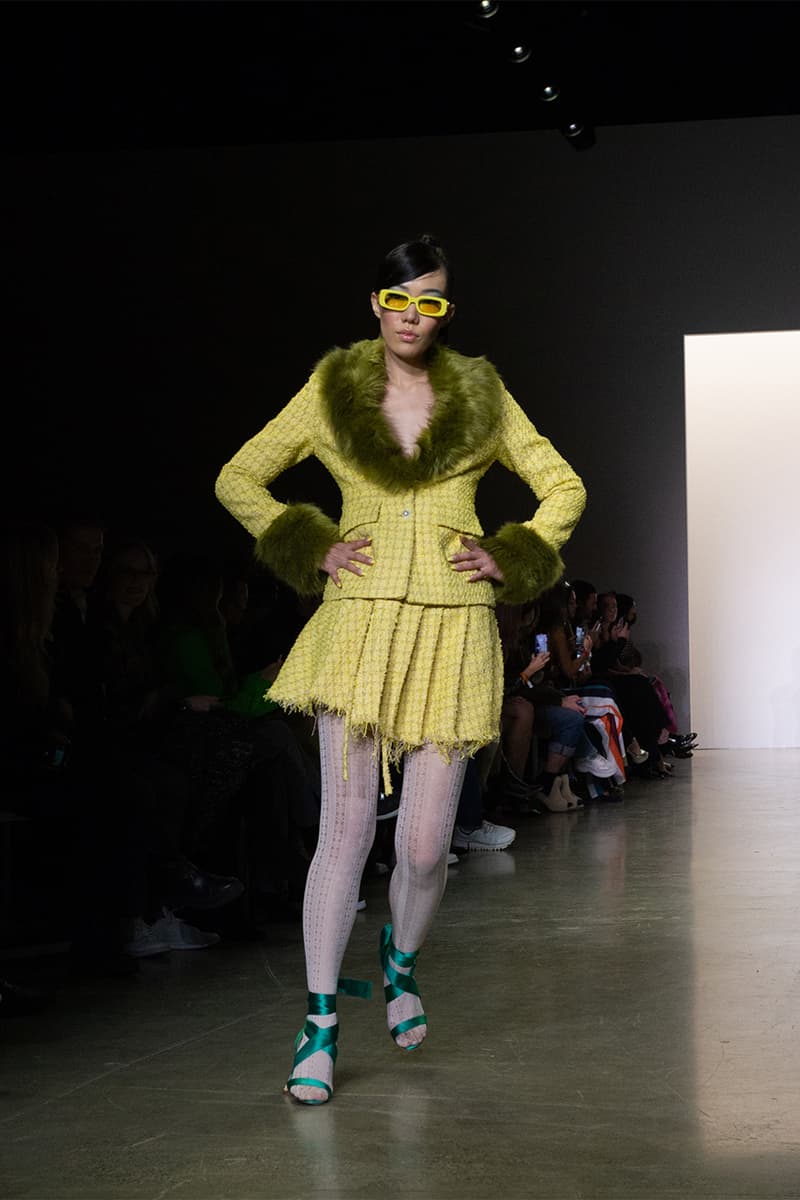 13 of 33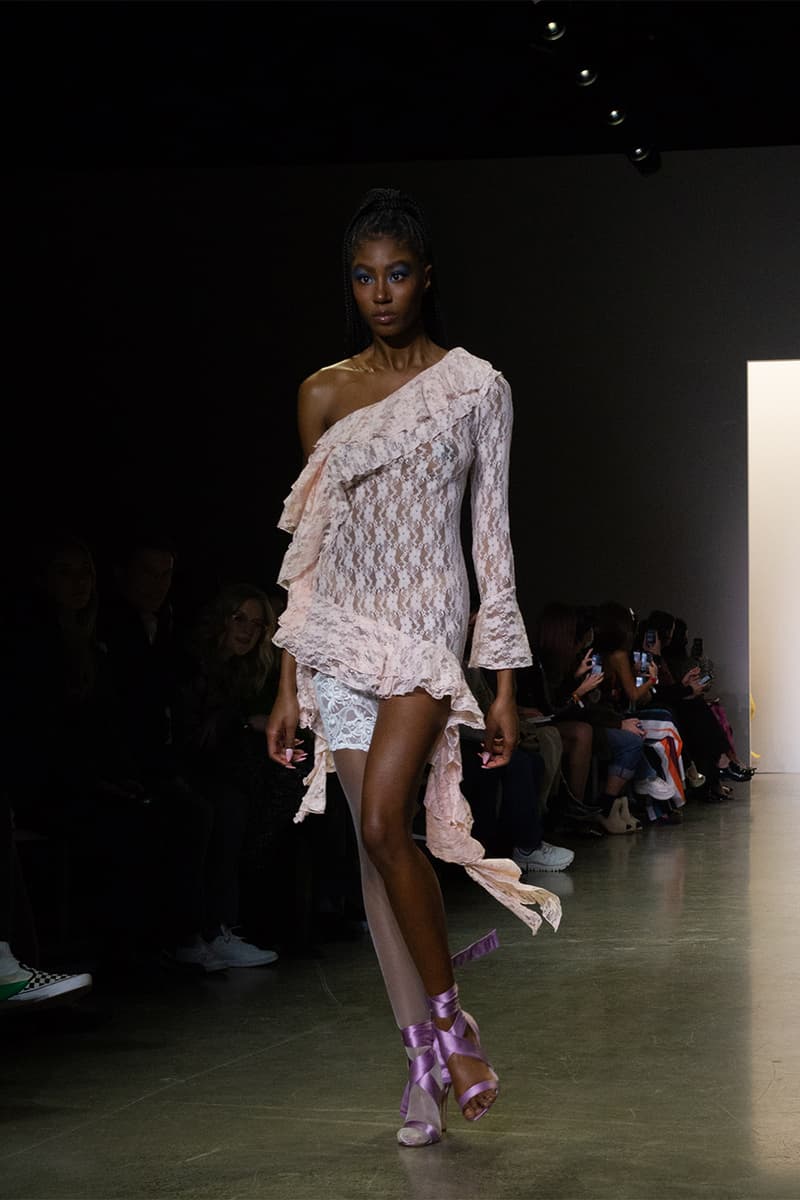 14 of 33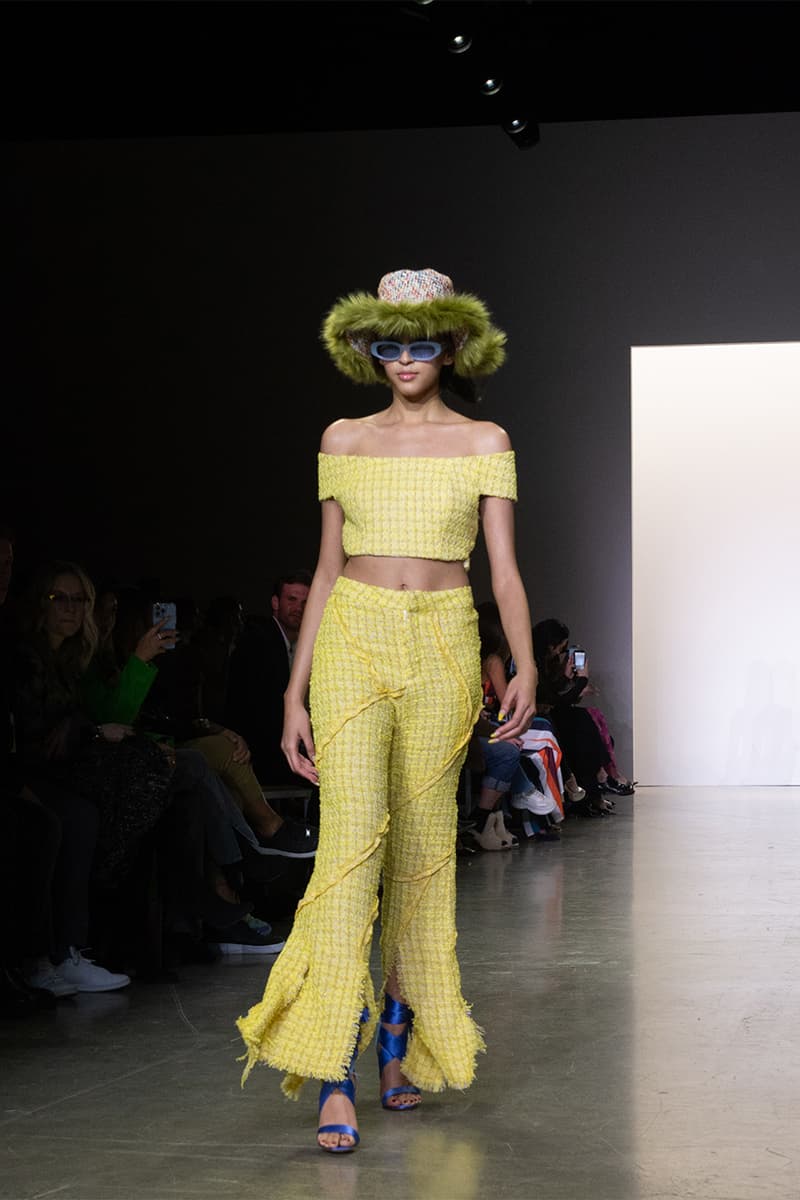 15 of 33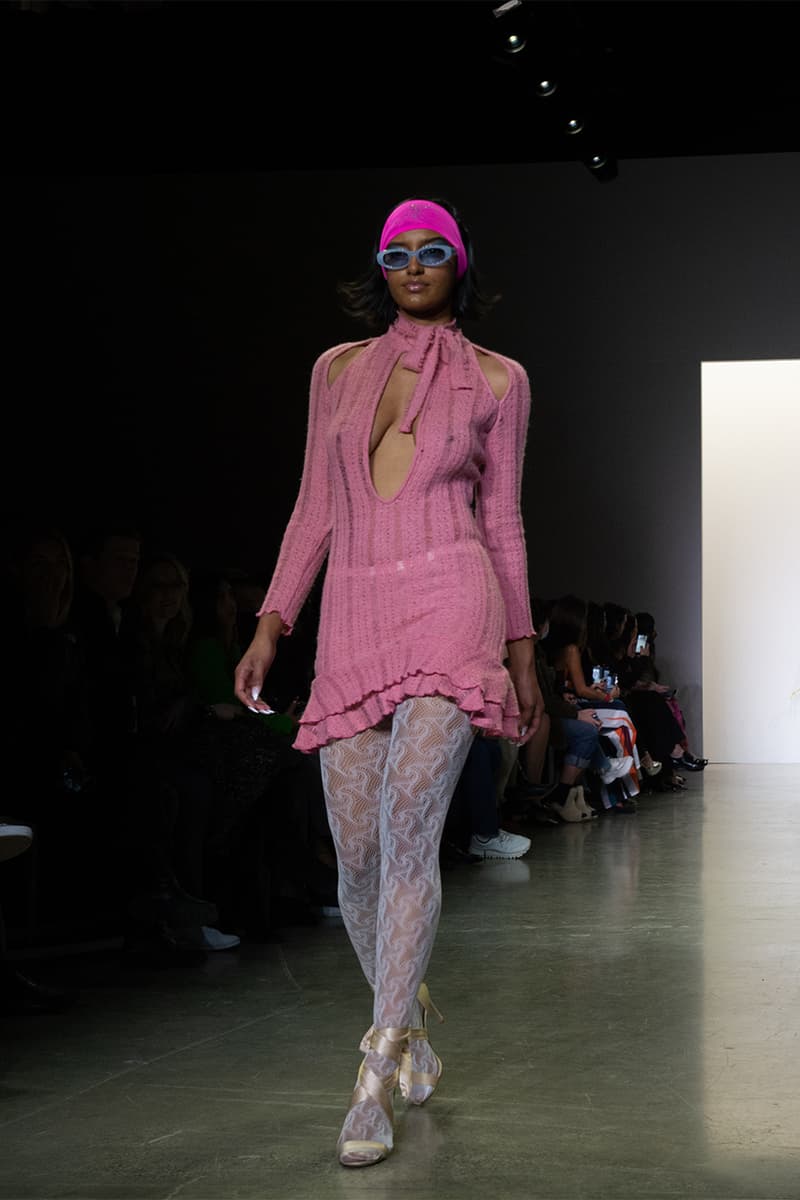 16 of 33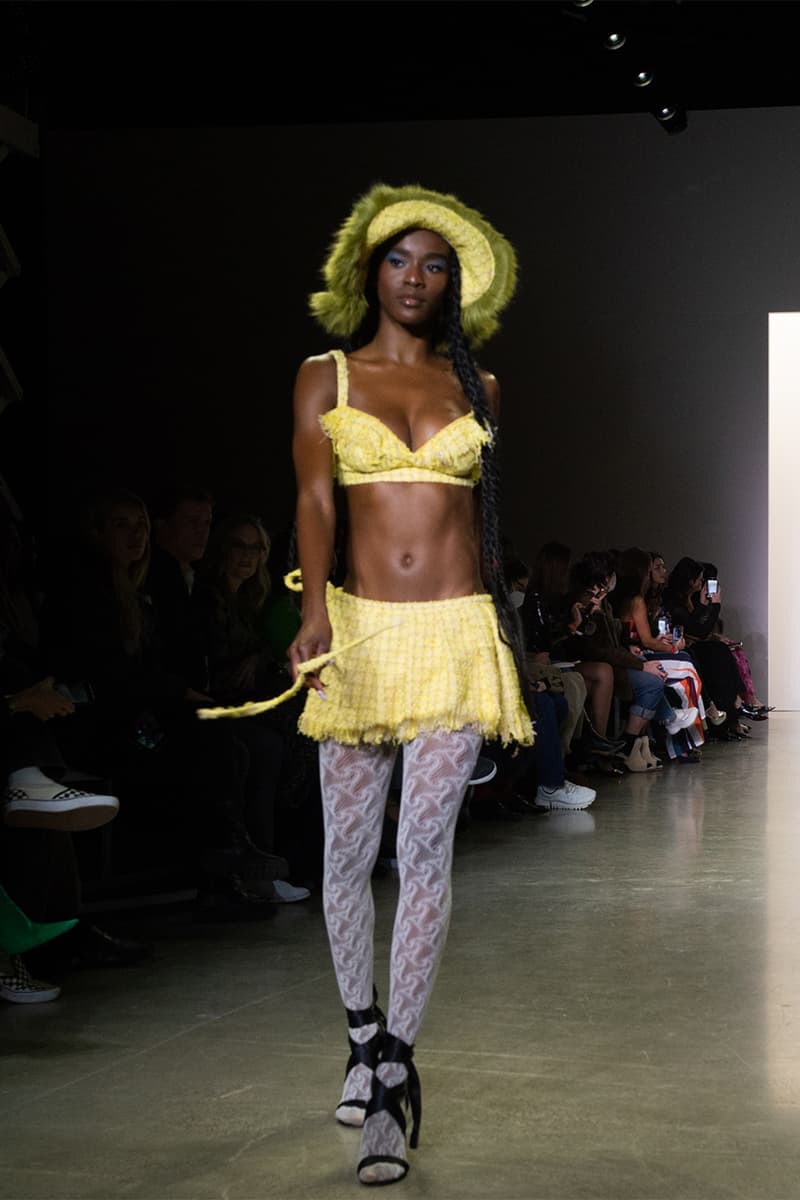 17 of 33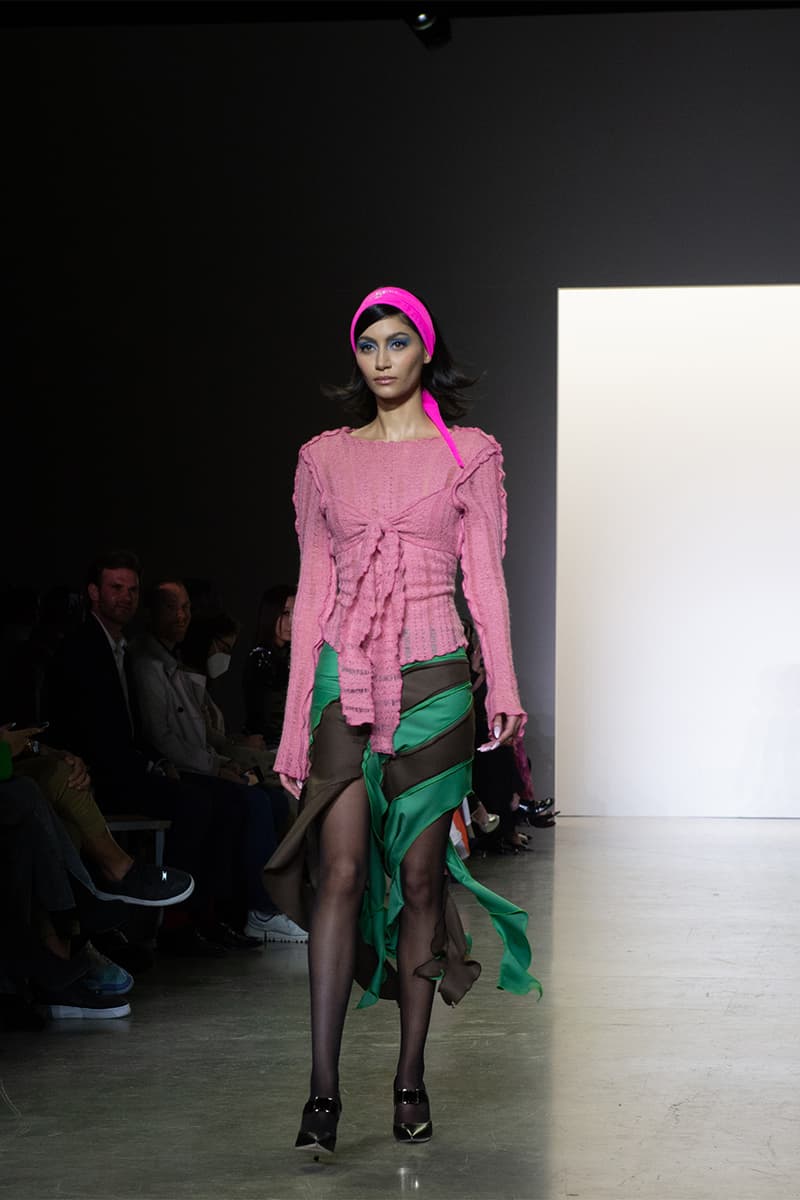 18 of 33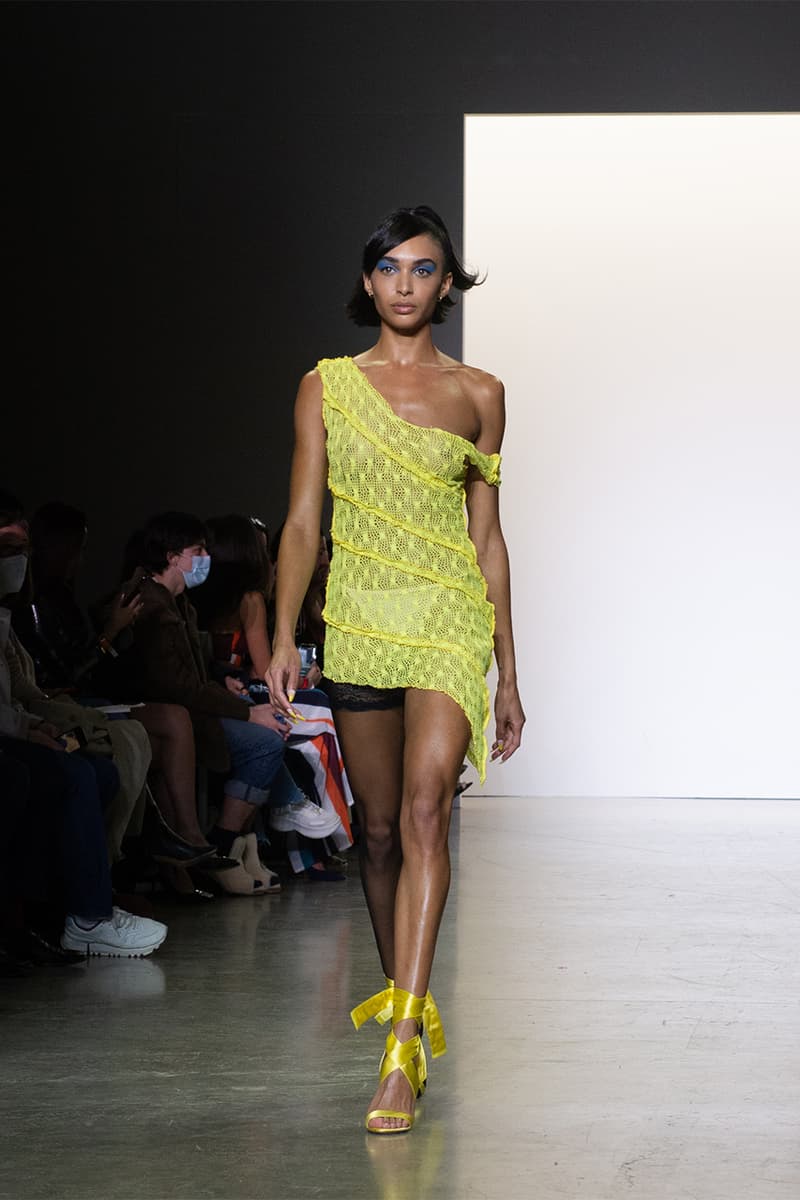 19 of 33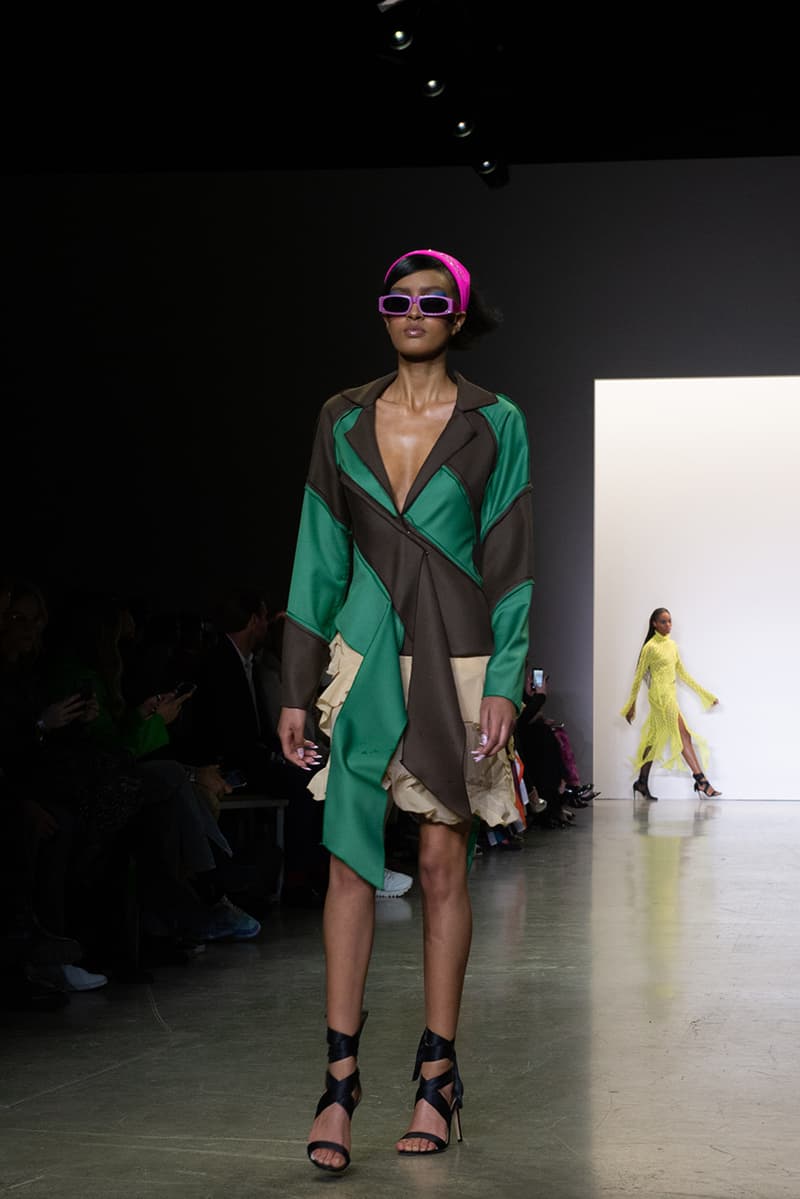 20 of 33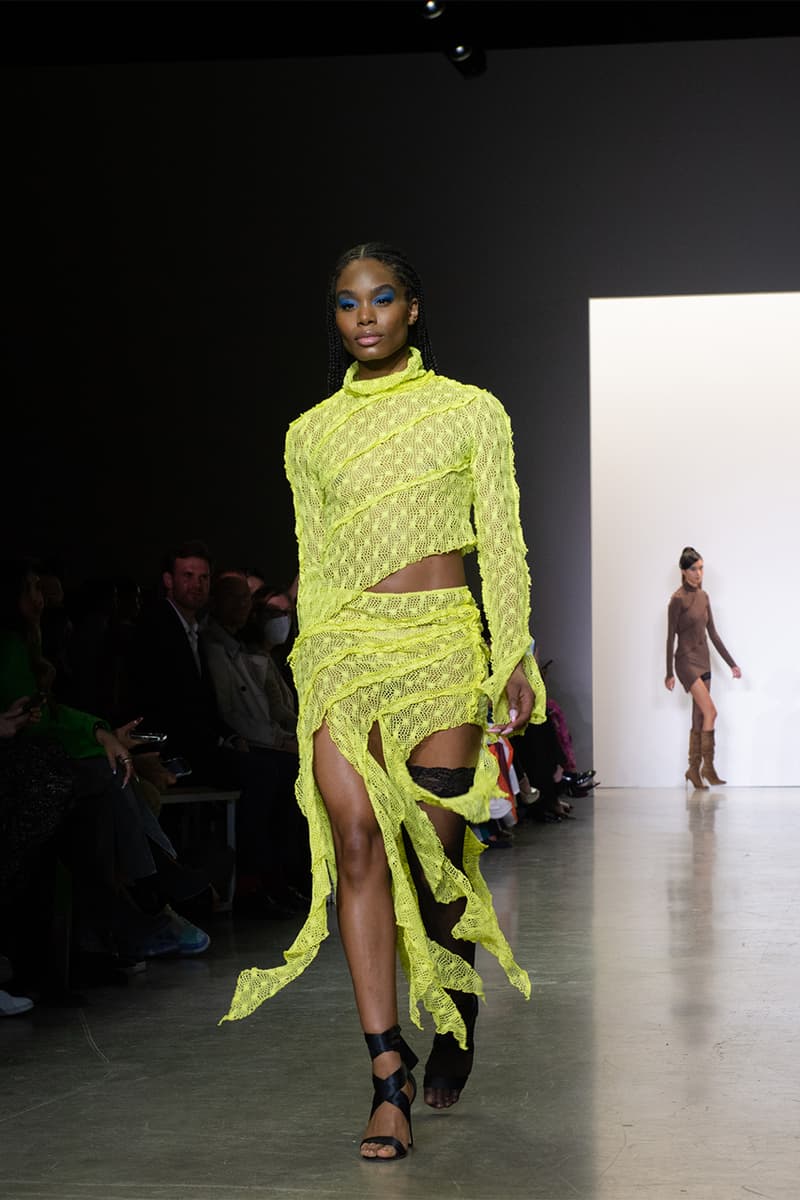 21 of 33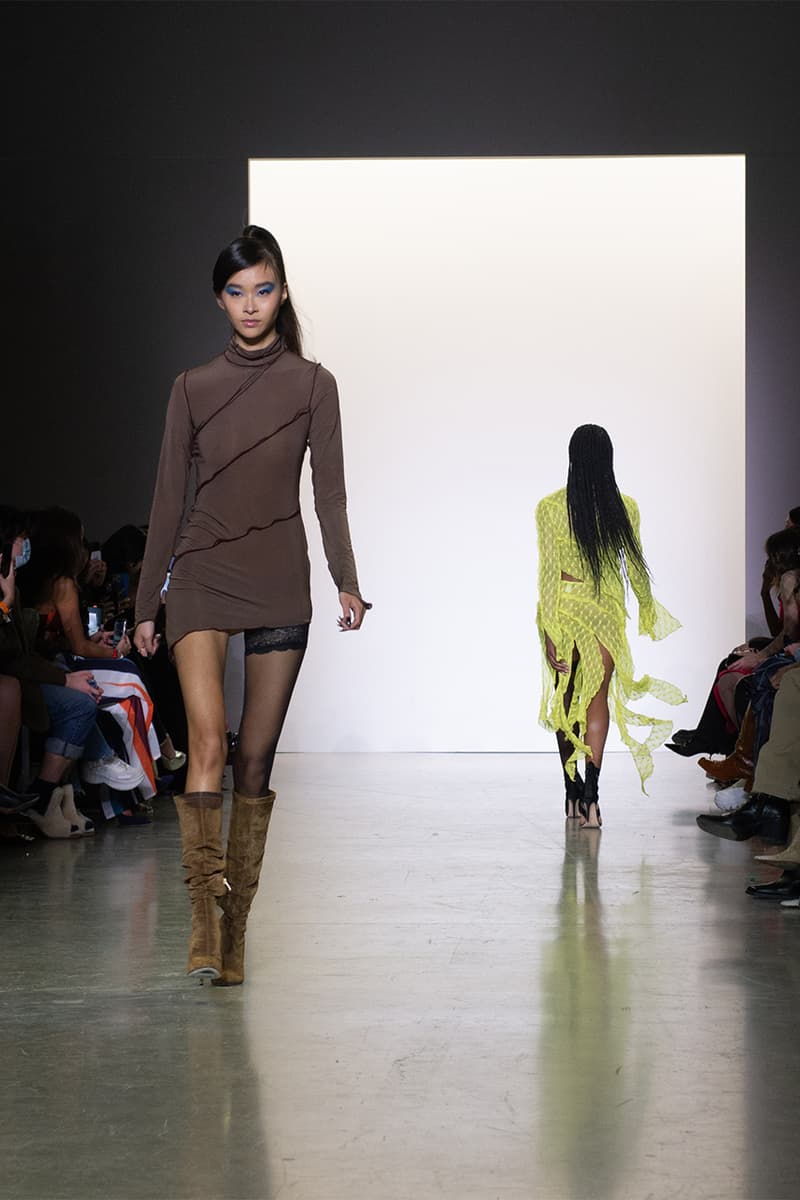 22 of 33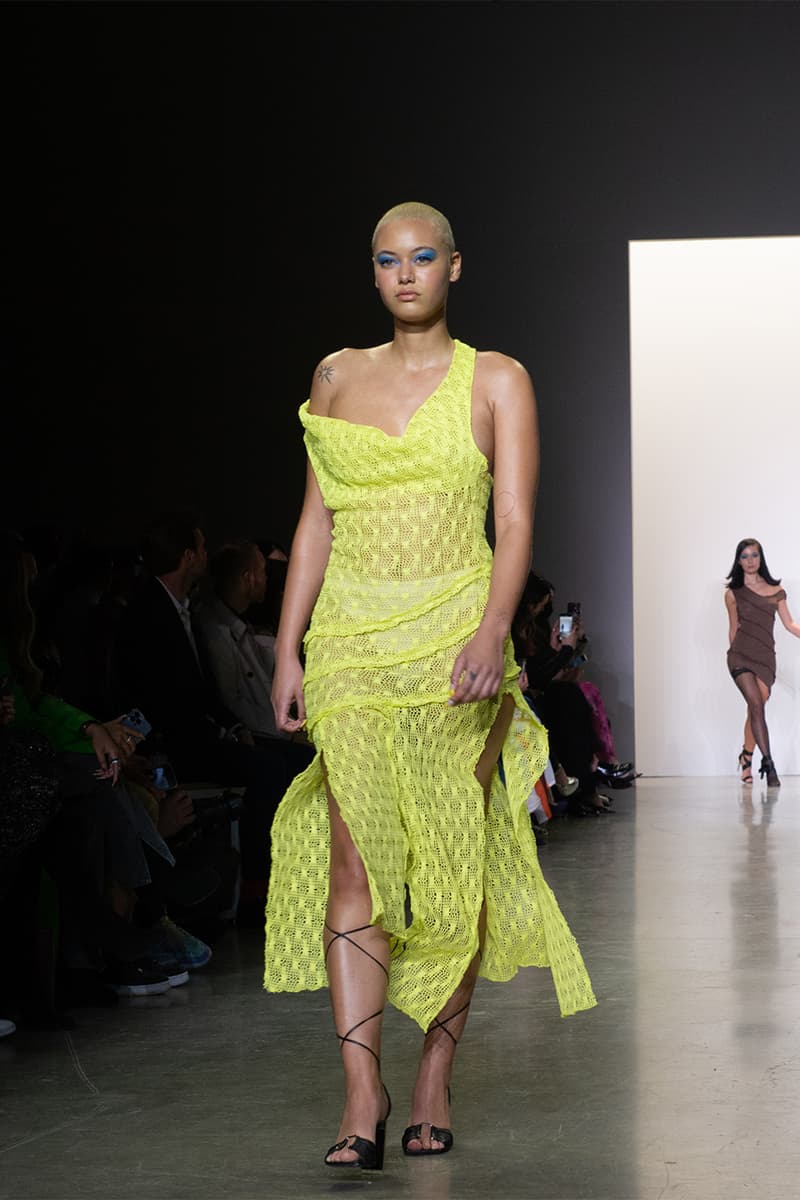 23 of 33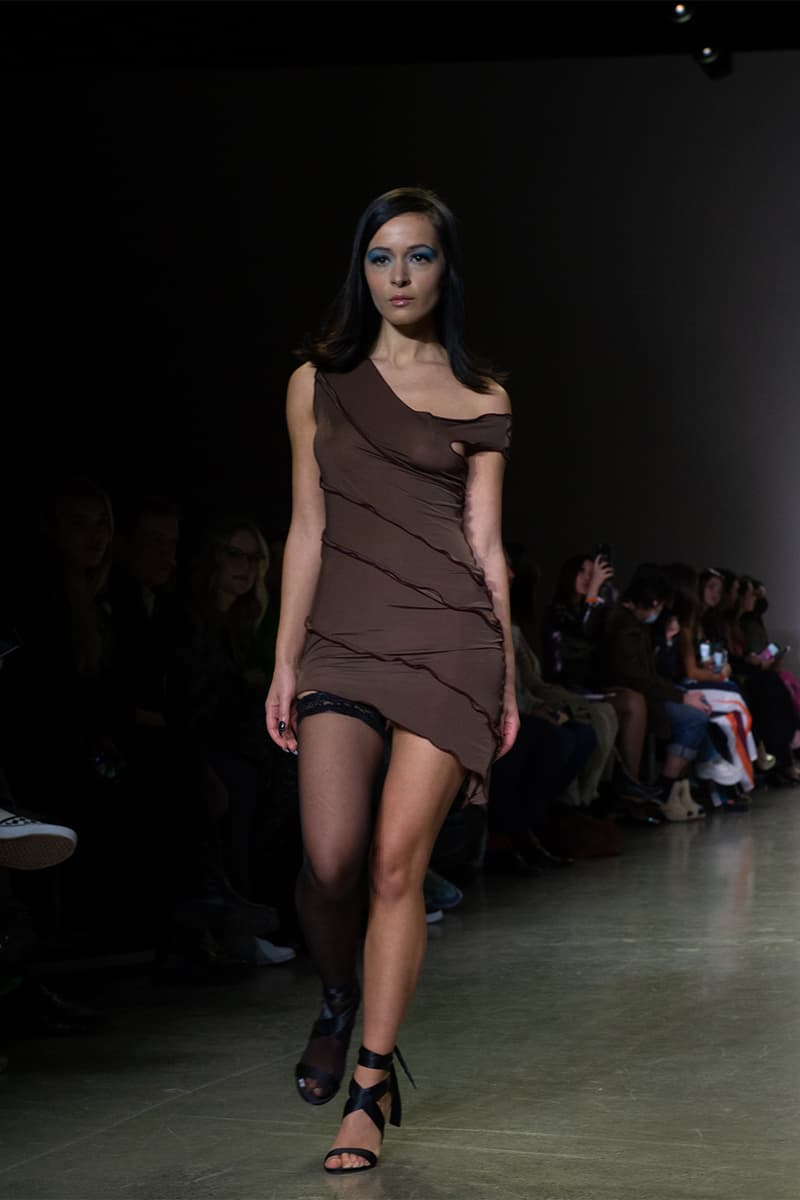 24 of 33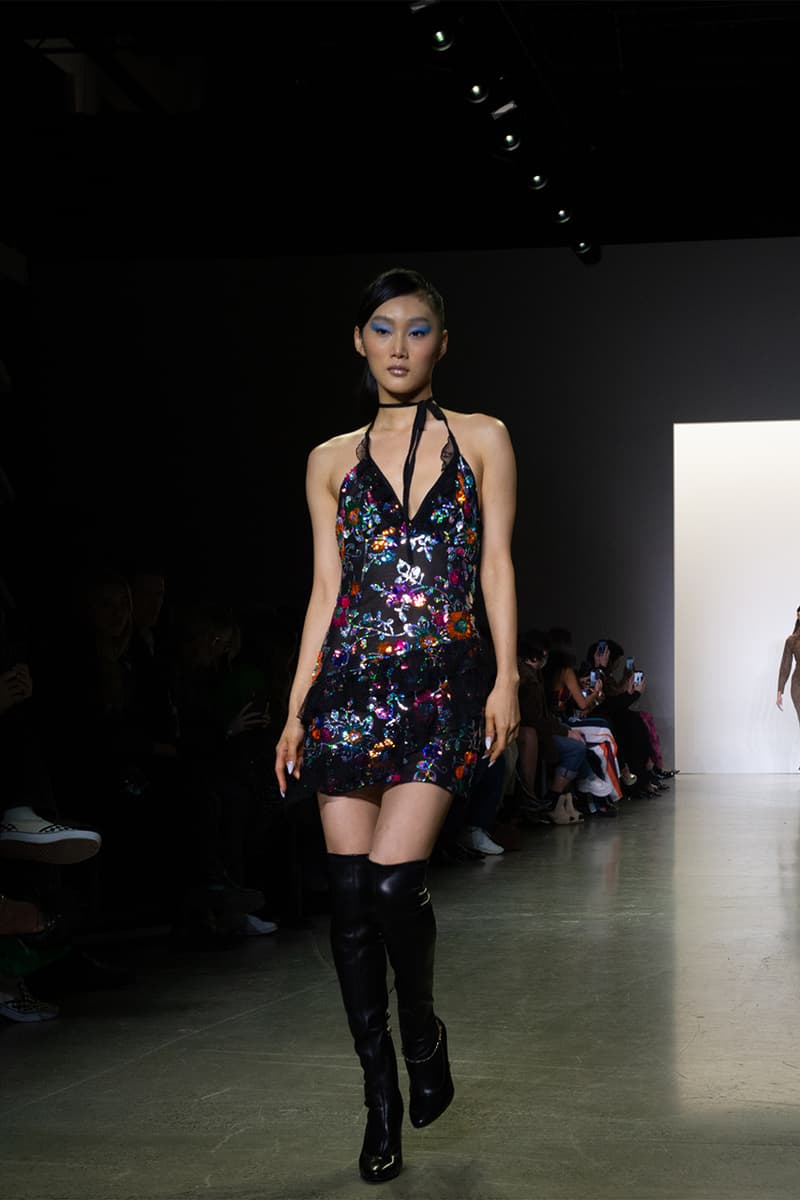 25 of 33
26 of 33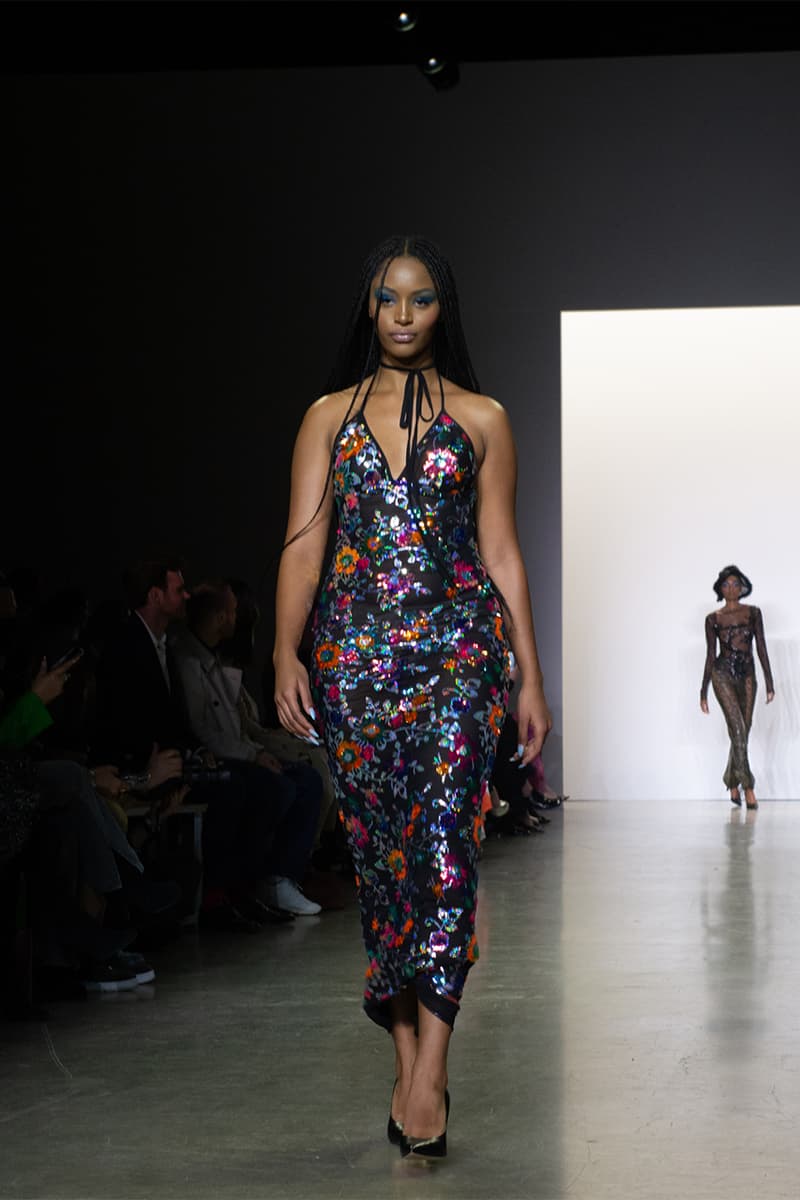 27 of 33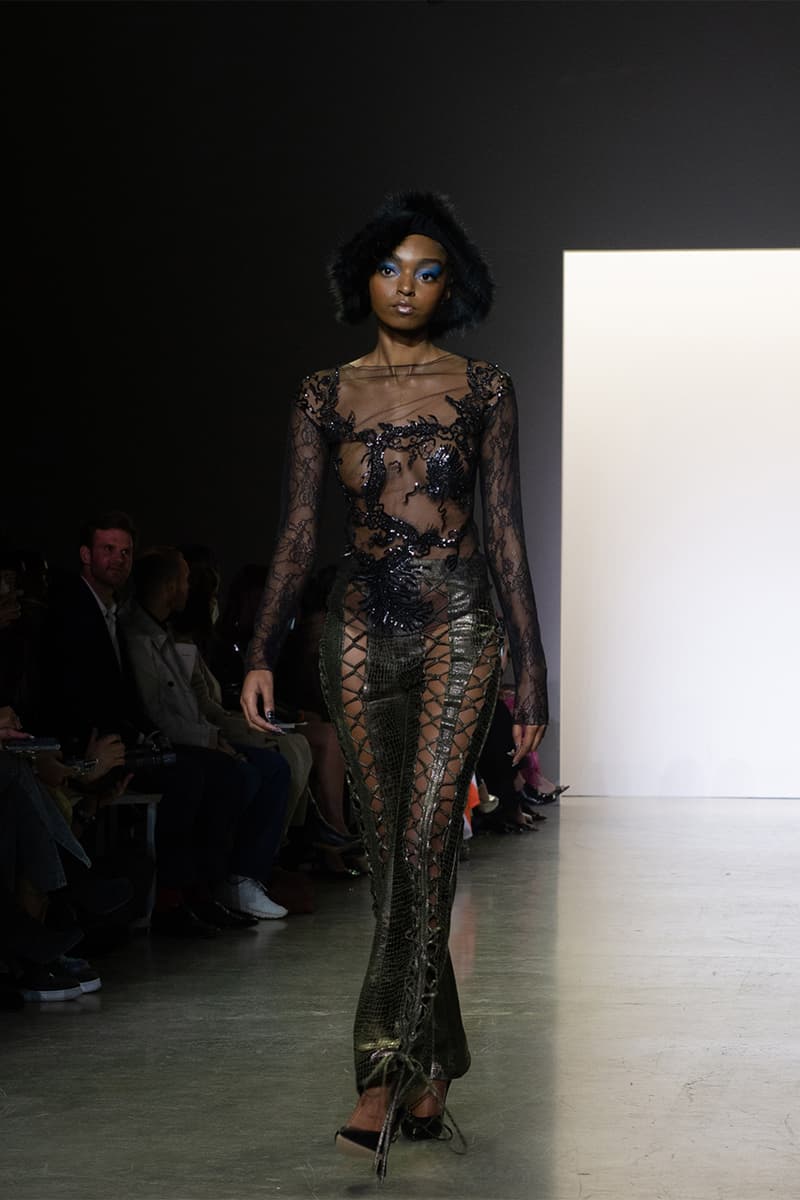 28 of 33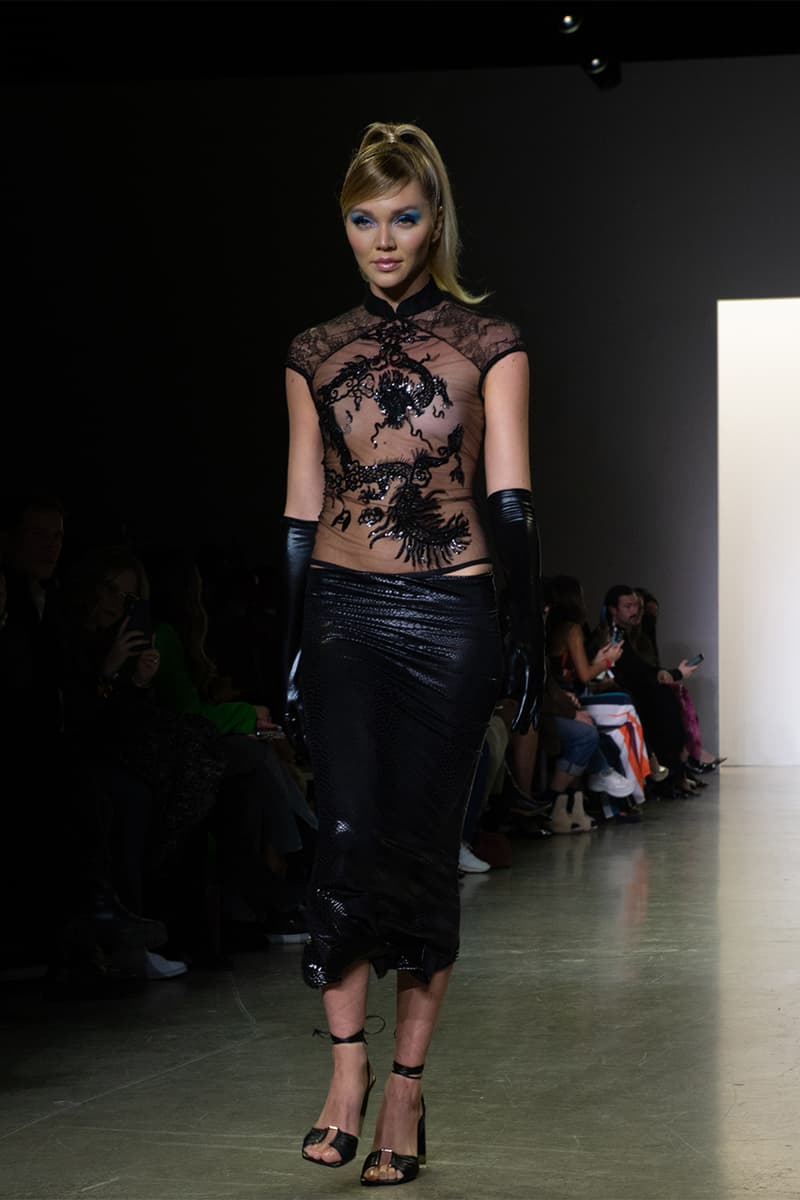 29 of 33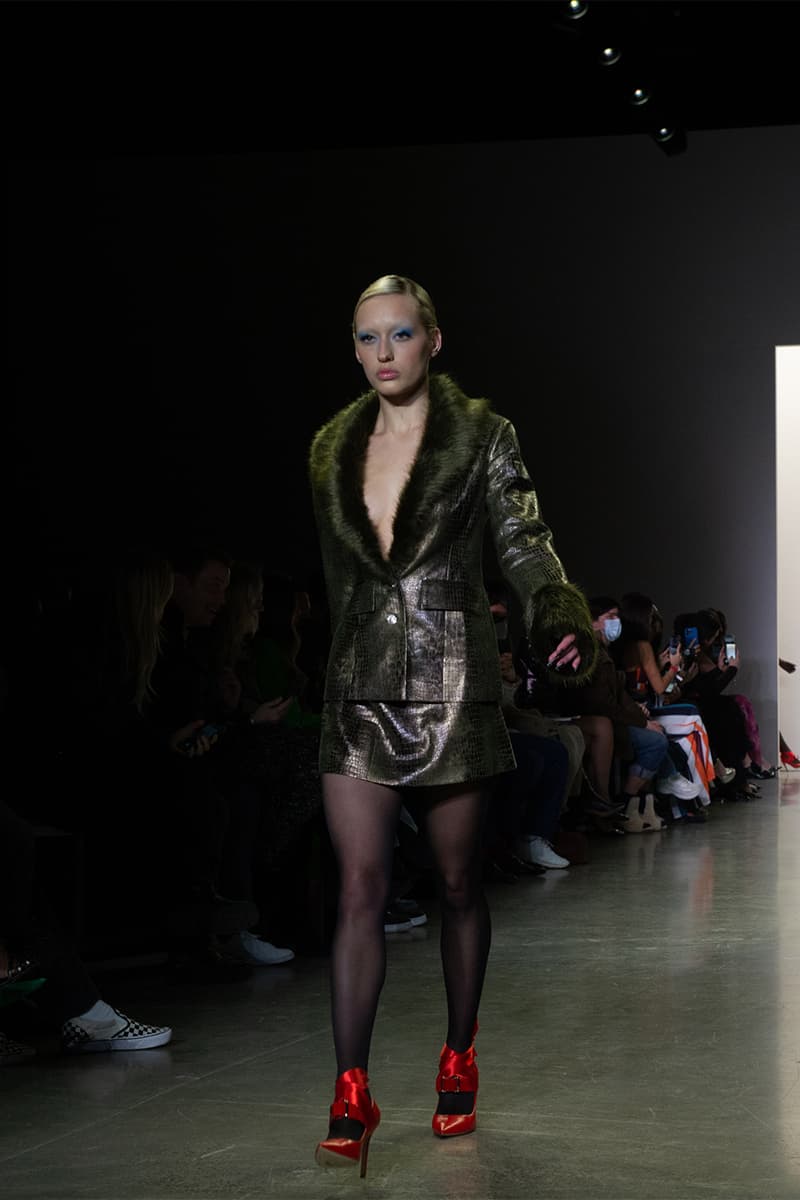 30 of 33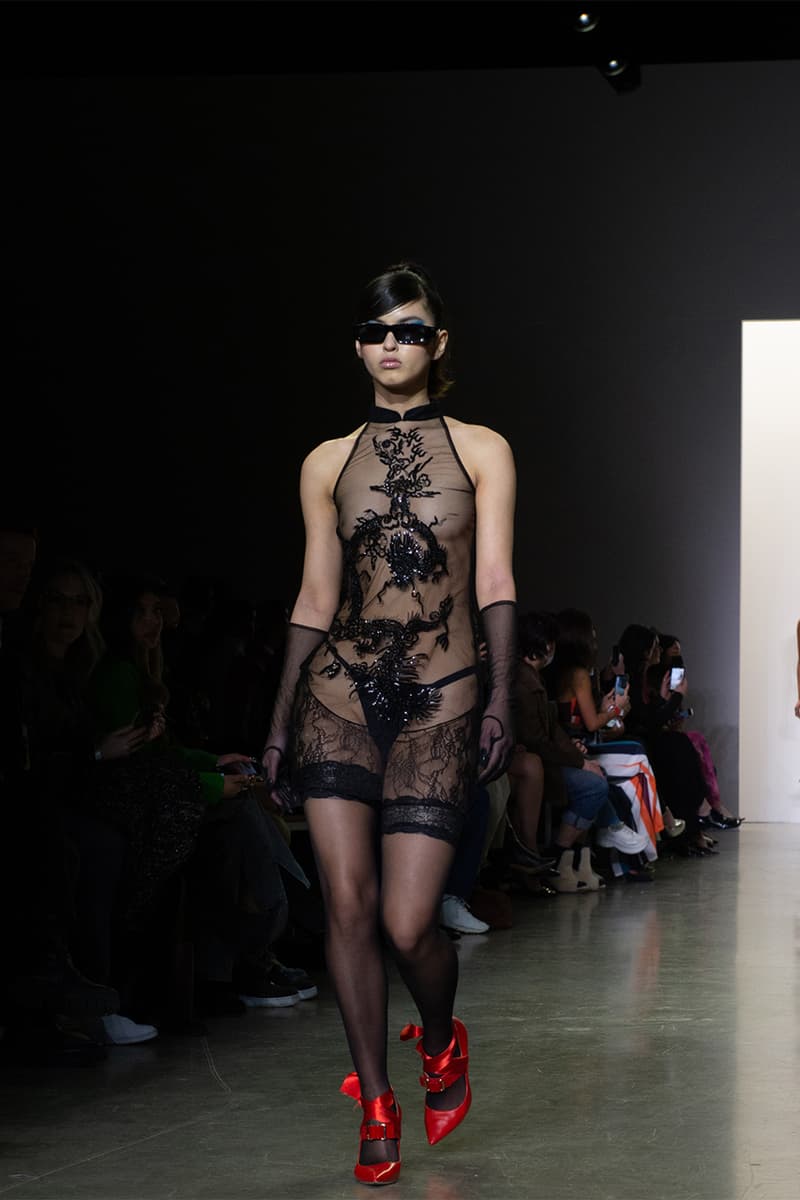 31 of 33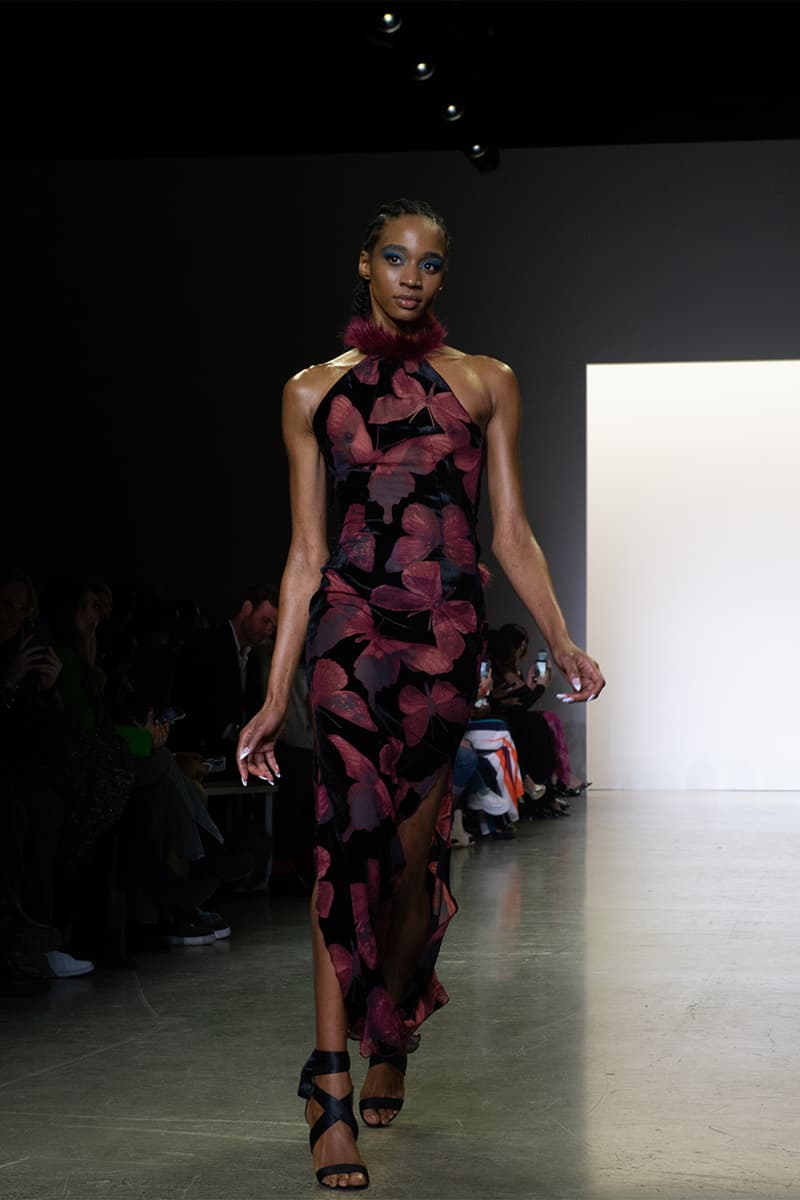 32 of 33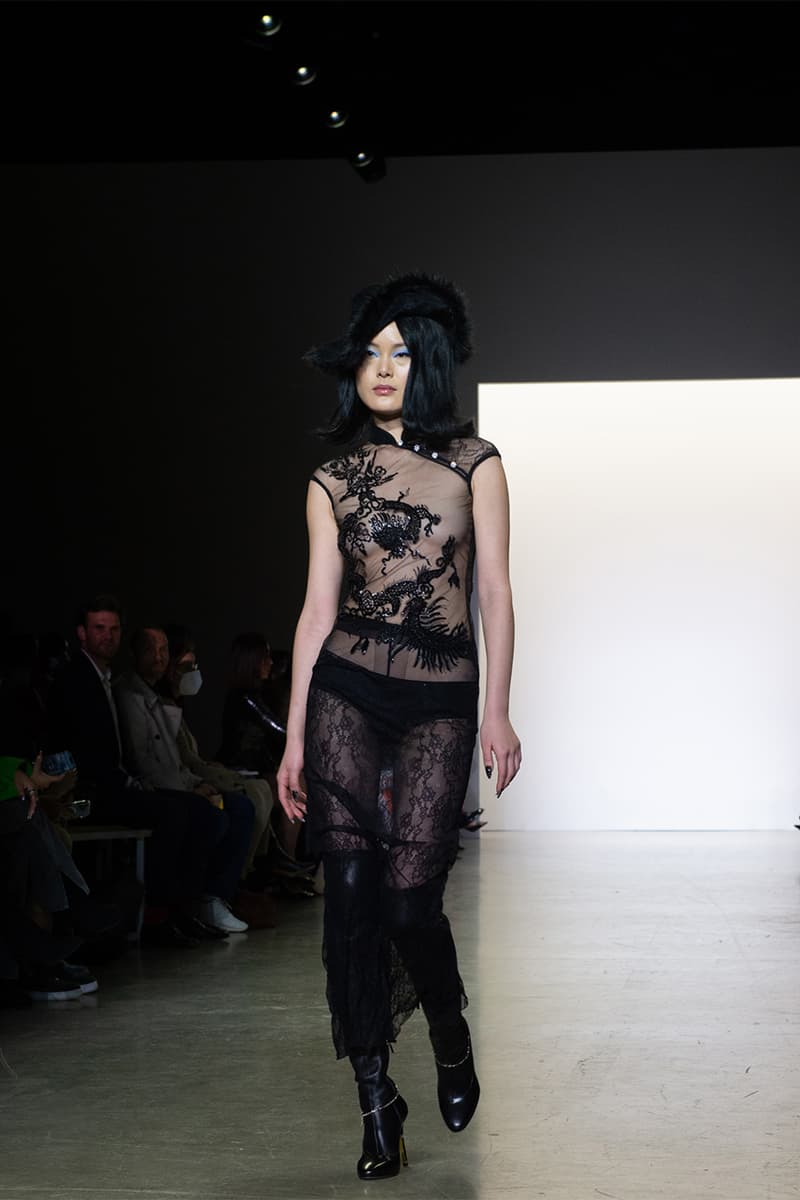 33 of 33
Fashion
Kim Shui Delivers Sultry Elegance With FW22 Collection
The designer creates a subversively sexy range of garments for the modern woman.
Kim Shui Delivers Sultry Elegance With FW22 Collection
The designer creates a subversively sexy range of garments for the modern woman.
Worn by the likes of Dua Lipa and Kylie Jenner, Kim Shui has always been at the forefront of self-assured and provocative fashion, designing for the it girl ahead of her time. For her Fall/Winter 2022 collection, Shui took a decidedly introspective approach, inspired by a collective and relentless hunger for fun. With a restrained approach to socializing, a trip to the post office is now a walk down the runway, an opportunity to strip off your sweats for a "main character energy" moment.
Understanding and feeling this desire for excitement herself, Shui's latest outing at New York Fashion Week signals a return to the great outdoors. Leaning into her label's signature garments, the Chinese-American designer presents utterly lavish outerwear, arriving in tweed and vegan leather. Canary yellow and vivid lilac tweed coats boast luscious Chanel-like fur-trimmed sleeves and collars, while the fabric makes an exciting appearance in the form of a cotton-candy colored bustier dress. Elegant opera gloves complemented a number of the looks, adding a touch of opulent sensuality. Elsewhere, Jessie Andrews, Euphoria's latest star and Bagatiba founder exhibited the line's sultry, glamorous aesthetic in a sheer black top adorned with a sequined dragon, a nod to Shui's heritage. Extravagant fur hats, brightly colored headbands and flipped hairdos provided a proper polish to the coquettish collection.
Keep reading to hear from designer Kim Shui on her FW22 collection.
What is the inspiration behind your FW22 collection? And how did the pandemic influence your own way of dressing and designing?
When the pandemic first started, I was a little nervous because we sell going-out clothes and party dresses, and thought we might have to pivot to loungewear. As we started figuring out our next steps, it was surprising to see women putting more effort into their looks when they would go out. It became more important to really capture and memorialize those moments, especially on social media, as most of us are working from home and spending all day in casual clothes. We were happy to see a lot of girls wearing our clothes to go out, making it clear that statement pieces became more valued and special.
For the new collection, we leaned into that need for excitement and adventure we've all been feeling these days, as well as creating more comfortable garments for at home looks or everyday errands. We wanted to design outfits that were worthy of those moments when we can go out, making dinners and daily activities more extraordinary. Just because we can't socialize as much or be seen doesn't take the fun out of fashion or getting dressed, and the Kim Shui girl definitely understands that. Now, it's even more important to experiment and just get dressed for the fun of it.
We're bringing back outerwear with this collection, which is actually a brand signature. I was reminiscing on the first looks from my first independent season, which I did with no PR in a cramped makeup studio. I wanted to use the new collection as an opportunity to refine those pieces and expand on their story. We wanted to take those looks and integrate it into the FW22 collection and explore a more flirtatious type of sexy. Our last collection was overtly sexual, so we wanted to try something different. I feel that sexy can be interpreted in many different ways — as long as you feel sexy, that's what's important. It doesn't necessarily always have to be about showing skin. Some of the pieces aren't super revealing. If you look closer, the addition of fur and patent croc vegan leathers have fetishistic elements, so it's a more subversively sensual collection.
With the presentation of your new collection, you also introduced a digital element, creating three one-of-a-kind digital jade keys. Could you talk to us more about your project, Edition 001?
I'm relatively new to NFTs, but after going to Miami for Art Basel, it immediately piqued my curiosity. I soon noticed most of the participants were men. After seeing a few female-led projects, I thought it would be great to have more women in the space and really learn about the metaverse, as the fashion industry is beginning to integrate the physical with the digital. The jade keys we made were the first 3D object I've ever designed, so that was so cool to learn and work on. I really wanted to bring a community aspect to it as well, so if you did bid one of the keys, the winner would be able to come to the show. Being able to integrate a digital element with a physical dress, as well as being able to provide access to the show and bring people together was really meaningful to me.
As a Forbes 30 Under 30 alum, what would be your advice to emerging and Gen-Z designers?
The most important thing for me was to try different things and see what works. When I started, I was pretty naive and had no idea what I was in for. As I mentioned, we started with outerwear, but there wasn't really a market for it nor did I know how to price it. After exploring and testing a few different options, I found that girls really loved dresses and sets. I think experimenting and testing a variety of things that are still true to you is the best path to finding your niche and creating something of value that people like.
As the brand evolves, where do you see Kim Shui in the future?
I really want to design a handbag and I am dying to make that happen, as well as going into different categories like accessories. There are so many endless possibilities and opportunities that we want to explore. We have a collaboration coming up that we're really excited for, and experimenting with NFTs is yet another space that we can really dive into. We're definitely gearing up for a busy and exciting future.
Image Credit

Sarah Shecker
Share this article