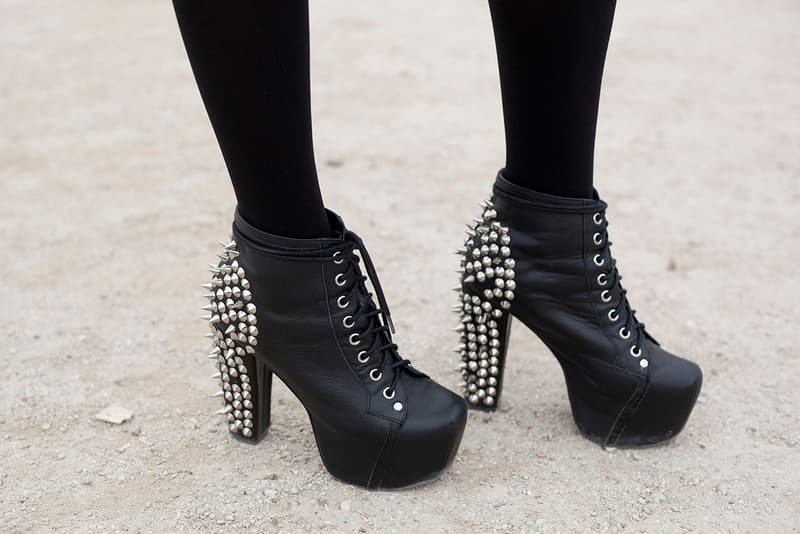 Fashion
The 2010s "Fashion Blogger" Look Is February's Hottest Fashion Trend
Lyst launches a monthly roundup of style trends born from the internet.
The 2010s "Fashion Blogger" Look Is February's Hottest Fashion Trend
Lyst launches a monthly roundup of style trends born from the internet.
Lyst's new Born Online Chart identifies youth-led movements in the fashion industry based on online virality. By revealing three categories from "Hottest", "Moving Fast" and "Emerging", the monthly chart showcases key trends as well as their creators. From the hottest brands to the latest social media aesthetics, the data is informed by the global fashion platform's 160 million shoppers, including searches, conversion rates and sales.
For February 2022, the 2010s "Fashion Blogger" look was revealed as the hottest aesthetic taking over luxury fashion. With searches for Balenciaga's City bag up 37 percent, there is an indication that Y2K aesthetics will continue to traverse social media platforms and subsequent product releases. From the online renaissance of Mary-Kate and Ashley Olsen to the re-emergence of UGG boots, this aesthetic is set to inspire a new generation of blog media.
In the "Moving Fast" category, Lyst ranks brown as Gen Z's preferred color with a 32 percent month-on-month increase in searches for brown clothing. This insight mirrors recent launches, including a brown colorway of Nike's Air Jordan 1 Mid.
For "Emerging" trends, look to "Haute Grunge," which encompasses messy, moody and pajama-infused glamour, as seen on the likes of Bella Hadid and Pete Davidson. To coincide with the grunge movement, Lyst reports a 200 percent month-on-month growth for "plaid shirt" searches.
Notably, the hottest trend for January 2022 was "Indie Sleaze," with skinny jeans and sheer tops making a comeback among online searches. Additionally, aesthetics born from Euphoria are moving fast across the internet and inspiring searches for crystal-embellished catsuits and cut-out pieces.
For more details, head to Lyst's Born Online Chart, which will be updated monthly.
---
Share this article