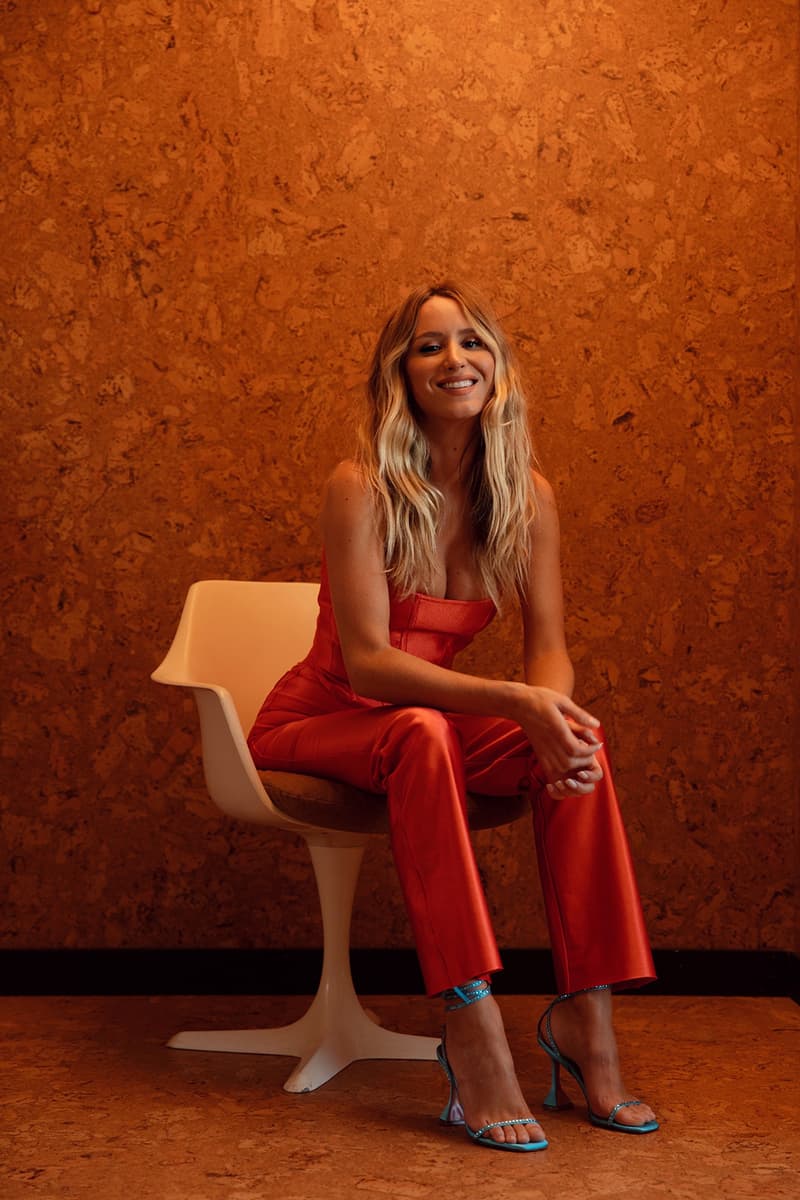 Meet Rezek Studio, the LA Label Giving Vintage Silhouettes a Contemporary Twist
Founder and designer Ariel Rezek shares with us how the brand came to be.
Fashion
Meet Rezek Studio, the LA Label Giving Vintage Silhouettes a Contemporary Twist
Founder and designer Ariel Rezek shares with us how the brand came to be.
For Ariel Rezek, design runs in the family. Having grown up with parents who shared the same passion for fashion, Rezek started working in the industry at the young age of 14. "I got a taste of everything. I also went to school for fashion and design, but I think real-life experience was more beneficial," she tells us. "I always loved creating beauty around me and fashion is such an extension to express that."
In 2018, the LA-based designer launched her very own brand, Rezek Studio, inspired by her love for vintage silhouettes. Despite the hurdles that came with trying to sustain a new business amid the pandemic, Rezek was able to rise from the ashes during the spring of 2021 with the launch of her Hustle Pant.
Below, we sat down with Rezek to chat about her creative inspirations, her design process and more. Read on for our full interview.
What led you to launch Rezek Studio?
I love shopping vintage and the majority of my clothing is so. However, sometimes I would come across a pant that didn't flare the way I like or the color wasn't right. So, I started designing pieces just for myself inspired by the vintage pieces I loved but with more of a contemporary fit. I would wear my own samples and receive lots of compliments. It took me a few years after that to get the confidence to move forward with launching an actual business out of it.
How exactly did the brand manage to peak during one of the most difficult times for every industry around the world, the pandemic?
I started the brand at the end of 2018. Everything was going great until March 2020 and I completely paused everything for a year. I really didn't know if I would keep going with it. By 2021, I ended up deciding to follow through with some pieces I started making before the pandemic and just see what would happen from there. It was spring of 2021 that I believe ended up being a sweet spot. At that point, we were really ready to get out of the sweatpants and dress up. Since the launch of our Hustle Pant, the business has been growing fast.
With any career comes a few hurdles along the way. What's the biggest obstacle you've had to face since you started your fashion journey and how did you overcome it?
Definitely the pandemic — a huge obstacle that I didn't think I'd get past. Other than that, I think right now we are growing so fast, and keeping up with it has been an obstacle but a good one.
Where do you get your creative inspiration from? Is there a specific era you're drawn to that influences your pieces?
Color is my biggest inspiration. The first thing I'll know before designing is what color I want it to be. I'm also really inspired by the feminine body and how clothes hang on it. I honestly just like to make clothes that I want to wear but can't find, and I consider myself the target market. It makes it very authentic and I think customers can feel that. I only have things made that I would want to wear over and over again.
What sort of materials or fabrics do you mainly work with?
We love anything shiny and slinky.
Can you tell us what your process is like when producing a garment or collection?
Everything is designed and made here in LA. Once I have a design of something, I'll bring it to the production house I work with and we will perfect it together. I only work with two to three different fabrics, which produces less waste. We really listen to our customers and what they want next or more of. If something sells out really fast and they keep asking for it, we just make more in different colors. I just don't see a reason and need to create new styles all the time, which creates more waste. Personally, once I find something I love the fit of, I want more.
Which brands or designers do you dream of collaborating with one day?
My favorite designer is Halston. I love the '70s disco era and he was so brilliant with the female figure. I love things that are sexy but in a creative way.
Do you have any plans of expanding beyond LA anytime soon?
I do not. It's really important to me to remain making everything in the U.S./LA. I enjoy all of the people I work with and support through the brand, and continuing to keep it local is my goal. I'm proud to be an LA fashion brand.
What advice do you have for other aspiring designers out there who are looking to start their own label?
Have a clear vision and be decisive!
Share this article