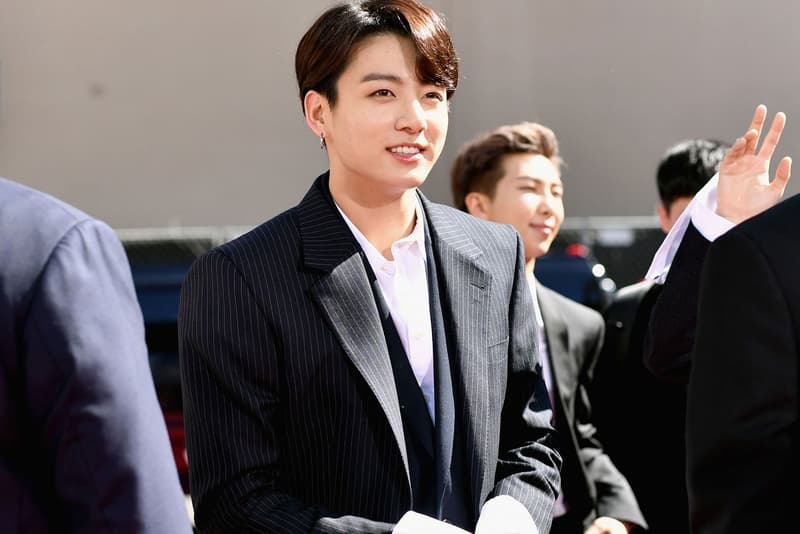 Culture
BTS' Jungkook Tests Positive for COVID-19 Days Before Grammys Performance
The artist is currently quarantined in Las Vegas.
BTS' Jungkook Tests Positive for COVID-19 Days Before Grammys Performance
The artist is currently quarantined in Las Vegas.
Following his bandmates Suga, RM and Jin back in December, BTS member Jungkook has now tested positive for COVID-19. The news comes just days ahead of the K-pop group's scheduled performance at the 2022 Grammys.
"Jungkook departed Korea on March 27 after testing negative for COVID-19 to prepare for the upcoming Grammys. Upon arriving in Las Vegas, he began to feel discomfort in his throat and underwent both rapid and regular PCR tests. He tested positive on March 29 and is now in quarantine," Big Hit Entertainment said in an official statement. "Jungkook isn't experiencing any particular symptoms other than a mild sore throat. We will be closely monitoring his health throughout the quarantine period."
Regarding his Grammys performance, the music label explained: "His upcoming scheduled activities will be based on local guidelines and we are communicating with the organizers of the events." It added that its artists' safety and health come first and that it will be doing its best to make sure Jungkook recovers soon.
The company has yet to provide additional comments on whether Jungkook will be performing at the Grammys, which is scheduled for April 4.
---
Share this article