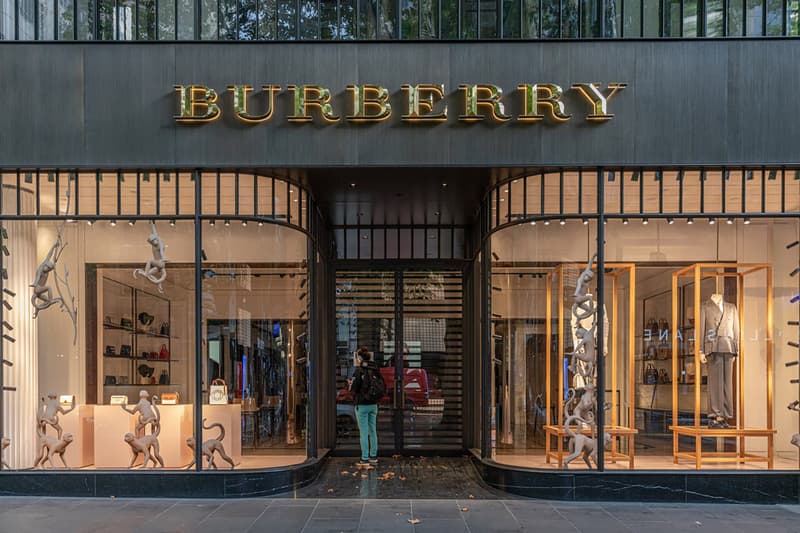 Fashion
How Fashion Companies Are Responding the Russia Invasion of Ukraine
Burberry, H&M and more show their support.
How Fashion Companies Are Responding the Russia Invasion of Ukraine
Burberry, H&M and more show their support.
Russia's invasion of Ukraine has been ongoing since February 24. The capital city of Kyiv has been bombarded with air raids, resulting in 360 deaths and 750 people injured. An estimated 1.5 million refugees from Ukraine are making their way to neighboring countries, including Poland, Slovakia and Hungary. Most recently a ceasefire was announced in Mariupol, "where an estimated 200,000 people are trapped under heavy bombardment by Russian forces," as per BBC.
As tensions between both countries escalate, an increasing number of fashion brands are showing their support for Ukraine. Some brands, such as Nike, H&M and PUMA have altered their operations in Russia, while others including Acne Studios, Burberry and LVMH have provided aid to Ukrainian citizens.
Scroll down for a list of how various fashion labels have responded to the crisis.
Acne Studios has donated a total of €100,000 EUR (approximately $110,915 USD) to UNICEF and UNHCR. Shipping logistics have also been ceased in Russia.
The house's spokesperson told Bloomberg that it has halted shipments to due to "operational challenges." However, the brand's two stores and one concession in Russia are still open. It has also declared that it will match any employee donations in support of humanitarian efforts. Contributions have also been made to the British Red Cross Ukraine Crisis Appeal.
The retail giant has paused all sales in Russia and shut down its stores in Ukraine to protect employees and shoppers. It released a statement in support of Ukraine, saying that it "stands with all the people who are suffering."
Home to brands such as Zara and Pull&Bear, the company has halted all operations in Ukraine, encompassing online orders and its physical stores. The group's Russian stores still remain open.
The luxury goods company has launched a fundraising campaign in support of the International Committee of the Red Cross and will provide relief for its 150 Ukrainian workers.
The brand has boycotted Russian trading efforts and will be partnering with the Hungarian Charity Service of the Order of Malta to provide basic utilities for refugees.
A range of housing and financial options are open to its employees in Western Ukraine. The company has also halted deliveries to Russia, although stores in the country remain open.
The shapewear label recently made a post detailing that proceeds will go to the World Central Kitchen.
Share this article