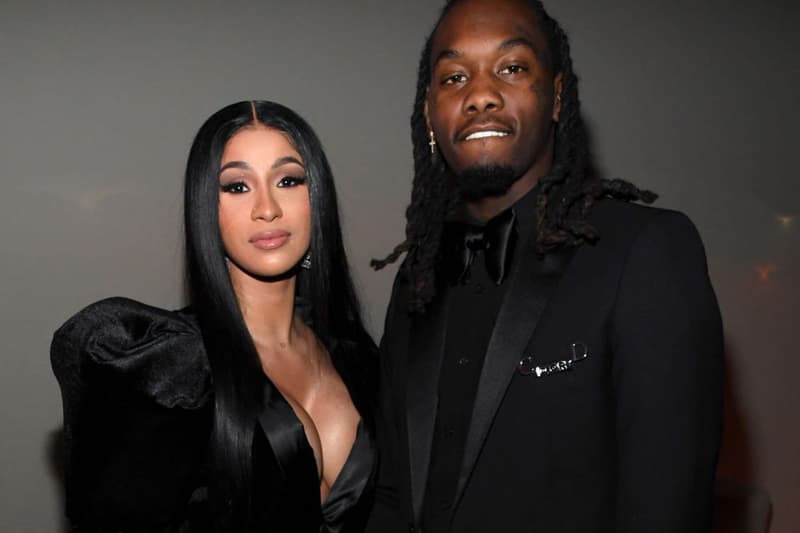 Sex & Dating
Cardi B and Offset Coordinate Their Date Night Outfits
The couple's love language is clearly fashion.
Cardi B and Offset Coordinate Their Date Night Outfits
The couple's love language is clearly fashion.
A few days ago, Cardi B and her sister coordinated the cutest babydoll outfits to their Versace La Medusa minibags. She and her hubby Offset are now joining the wave. This comes after the internet trolled Offset for his unique fashion sense and Cardi B had to check them, as a true ride-or-die would. Since then she's been sharing looks styled by Offset and more recently, shared a coordinated date night look.
In her Instagram post, the couple wears casual streetwear, with elevated elements. Date night doesn't always have to be over the top, in fact, studies show that as long as you are enjoying time together doing new things, you have a chance at enhancing the connection.
On their date night, the couple wore coordinated Burberry x Supreme Shearling Puffer Jackets paired with beanies. Cardi B styled her outfit into a more neutral-toned look with a Burberry x Supreme Box Logo Tee and beige joggers. The rapper tied the casual outfit together with her favorite, the Maison Margiela Tabi boots, which she recently rocked in red.
Offset went with a classic all-black aesthetic and wore the Burberry x Supreme Box Logo Hooded Sweatshirt. He paired it with a black, bunny-eared beanie, black cargo pants and sneakers.
Check out the couple's date night post below.
View this post on Instagram
Share this article