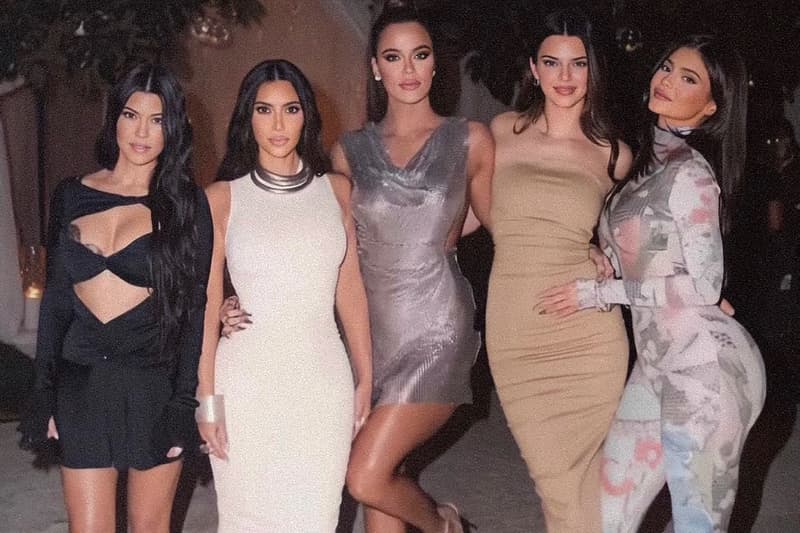 Film & TV
A List of Everything Coming to Disney+ in April 2022
Get ready for the premiere of 'The Kardashians.'
A List of Everything Coming to Disney+ in April 2022
Get ready for the premiere of 'The Kardashians.'
Disney+ has revealed a new lineup of movies and TV shows coming to its platform in April.
The Kardashians is finally premiering both on Disney+ and Hulu on April 14, which follows the lives of Kim, Kourtney and Khloé Kardashian, as well as Kendall and Kylie Jenner. Meanwhile, Moon Knight, The Proud Family: Louder and Prouder and This Is Us are set to receive brand new episodes next month. In film, musical family-comedy Better Nate Than Ever will land on April 1. The movie is a coming-of-age story that centers on 13-year-old Nate Foster (Rueby Wood) who dreams of becoming a Broadway musical star on day.
Continue scrolling for the complete list of titles coming to Disney+.
Coming to Disney+

April 1

Amelié
Better Nate Than Ever
David Brent: Life On the Road
Herbie: Fully Loaded
Operation Orangutan
The Reason I Jump
Step Into… The Movies with Derek and Julianne Hough 
The Sweeney
Walk the Prank Season 1
Welcome to the Punch
Wild Portugal

April 6

Moon Knight – Episode 2
The Proud Family: Louder and Prouder – Episode 8 "Home School"

April 7

The Dropout – Episode 8
This Is Us Season 6 Episode 11

April 8

A Monster Calls
Another Year
Headhunters
I, Robot
Like Mike
Miss You Already
Sex Appeal
Suite Francaise
Wild Ways of the Vikings

April 13

Scrat Tales – Season 1 (All Episodes Streaming)
Moon Knight – Episode 3
The Proud Family: Louder and Prouder – Episode 9 "Raging Bully"

April 14

The Kardashians Season 1 Episode 1
This Is Us Season 6 Episode 12

April 20

The Proud Family: Louder and Prouder – Season 1 Finale "Old Towne Road"
Moon Knight – Episode 4

April 21

Captive Audience
The Kardashians Season 1 Episode 2
This Is Us Season 6 Episode 13

April 22

Polar Bear
Bear Witness
Explorer: The Last Tepui
The Biggest Little Farm: The Return

April 27

Sketchbook – Season 1 (All Episodes Streaming)
Moon Knight – Episode 5

April 28

The Kardashians Season 1 Episode 3
This Is Us Season 6 Episode 14

April 29

Back to the Titanic
Battle for the Planet of the Apes
Beneath the Planet of the Apes
Conquest of the Planet of the Apes
Escape from the Planet of the Apes
Mars: One Day on the Red Planet
Mere et Fille: California Dream 
Rise of the Planet of the Apes
---
Share this article