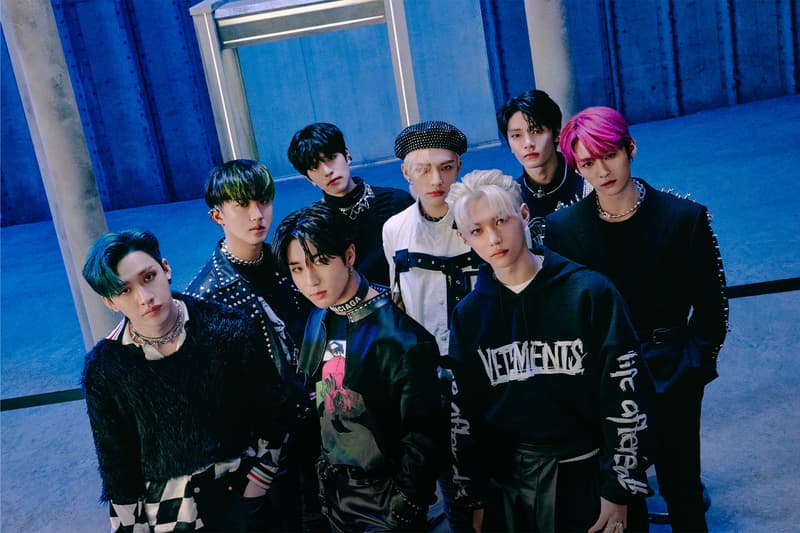 Stray Kids' Album 'ODDINARY' Debuts at No.1 on Billboard
Making K-pop history.
Stray Kids, an eight-member K-pop group signed under JYP Entertainment, has debuted their latest album ODDINARY at No. 1 on Billboard's 200 Chart.
This marks a breakthrough moment for the octet, which made their debut in 2017. With ODDINARY, the K-pop act now holds titles for the highest album sales in one week by any artist this year; the most sales in one week by an original fourth 4th generation K-pop group; and the first original K-Pop act to make their debut appearance on Billboard 200 at No.1. The album has also debuted first on the Billboard Top Album Sales Chart and World Albums Chart.
Shortly after the announcement, Stray Kids' members reacted to the news in a Twitter Spaces session with Billboard's Jeff Benjamin and Jason Lipshutz. "We heard the news a few moments ago and are like, 'Is this real? Is this actually happening?' We were really surprised too," the group's leader Bang Chan said. He added: "Throughout the week, we were trying to see what their reactions are, what they think about the album. Seeing how much they give interest to music and the album itself, it's the reason we could get this far."
Listen to ODDINARY via major streaming platforms and watch the music video for the title track "MANIAC" down below. Stray Kids is scheduled to go on their second world tour, beginning on April 29 in Seoul and ending on July 27 in Tokyo.
Share this article