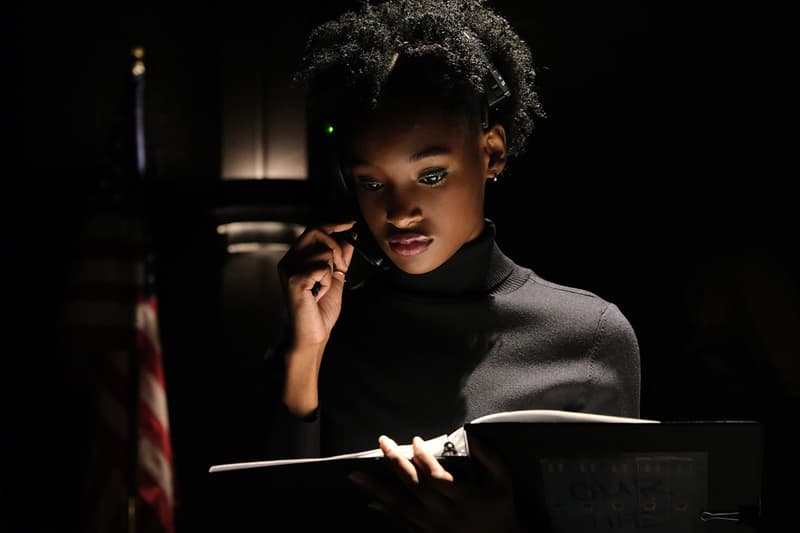 Film & TV
Veronica Taylor on Being the First Recurring Dark-Skinned Character on 'Euphoria'
The actor, who plays the sassy stage manager Bobbi, says it's "bittersweet."
Veronica Taylor on Being the First Recurring Dark-Skinned Character on 'Euphoria'
The actor, who plays the sassy stage manager Bobbi, says it's "bittersweet."
Euphoria star Veronica Taylor has caught viewers off guard this season with her character Bobbi's soft-spoken yet outright sassy nature. The actor steals the hearts of fans with her hilarious one-liners like, "F-ck Oklahoma," while prepping Lexi's chaotic play, Our Life. Taylor's presence on the show is not only comedic relief, but also a win for the representation of Black women. In her interviews with Young Hollywood and Teen Vogue, she shares the story behind being cast and what it's like to be an influence for fellow Black women.
Taylor was actually sent to an open casting call for Euphoria two years ago, but she told Young Hollywood that "I honestly didn't think I'd get a call back." Not only is the entertainment industry cutthroat, but Black women are known to have to work twice as hard to get half as far. Fans could imagine Taylor's surprise when she found out two years later that the creator of Euphoria, Sam Levinson, selected her after finding her "cute and funny."
With her character Bobbi, Taylor is the first dark-skinned Black woman to have a recurring role on the show. Her being cast is a win against colorism and the stereotypes Hollywood perpetuates against Black women. It's very rare that women of color get to enjoy the presence of a fellow Black women on TV, who doesn't have to endure endless trauma or be sexualized.
Taylor sat down with Teen Vogue and shared what it was like to be such a great influence for Black girls. "I think it's a given that there aren't enough dark-skinned women of color in the media," she said. "When I have different people in my DMs and stuff telling me how much it means that I'm on this show, it makes me happy. But then it also makes me sad because I wish that we didn't have to feel so happy to see representation."
The actor goes on to share that it is bittersweet, but she will "love Black women for infinity to infinity," in reference to the TikTok sound. "I hope to see dark-skinned women on the screen and being represented in every light, in every beautiful way. I also appreciate the support, especially from Black Twitter."
Share this article