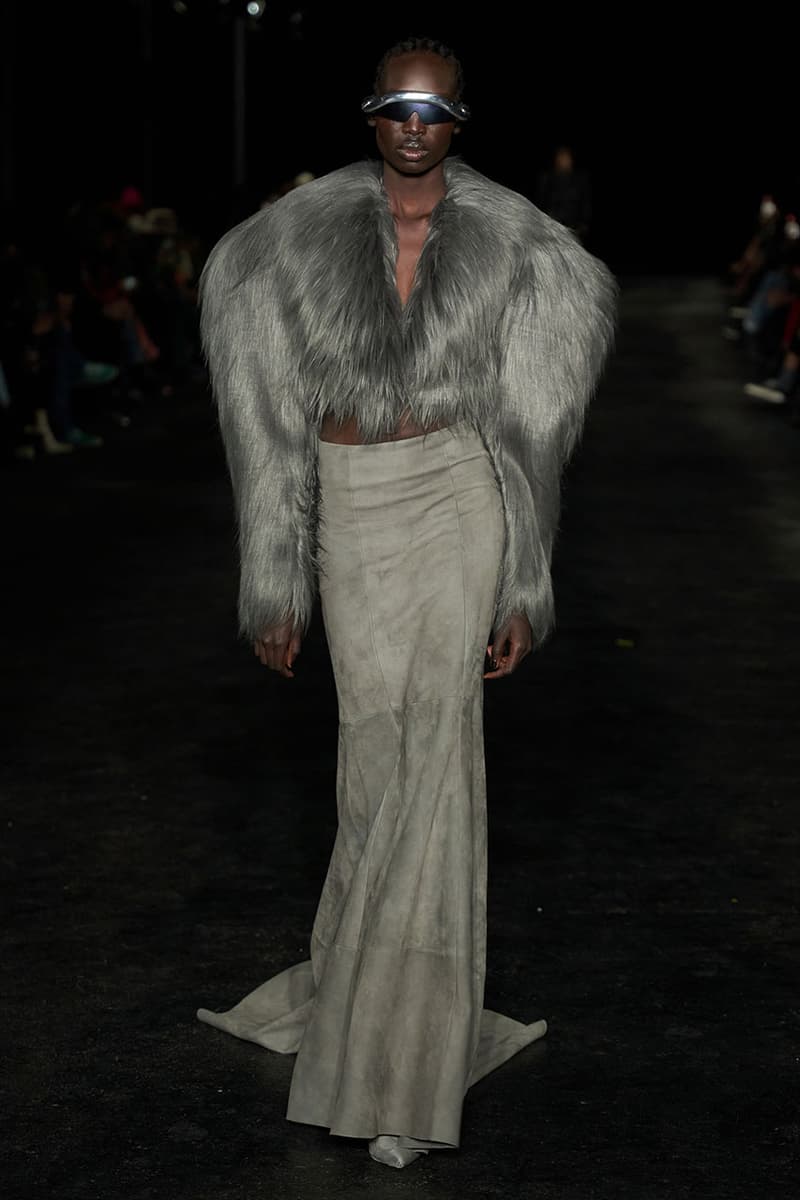 1 of 4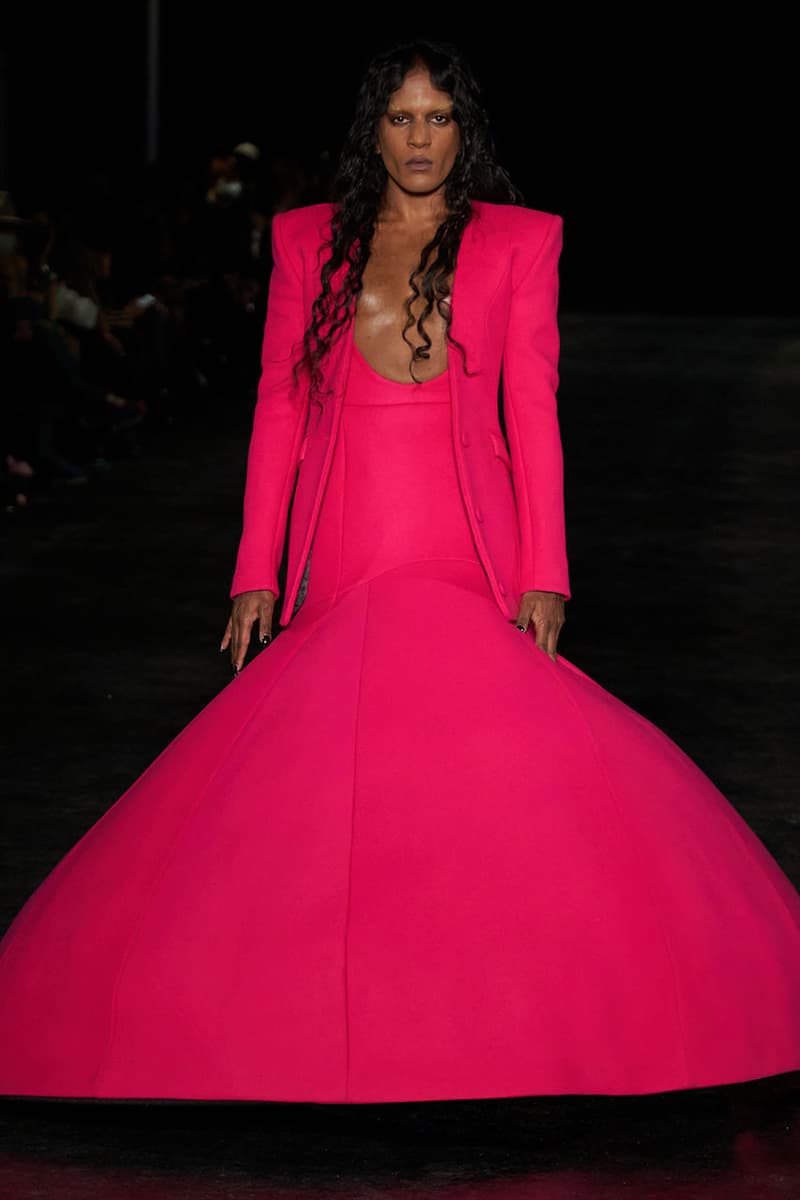 2 of 4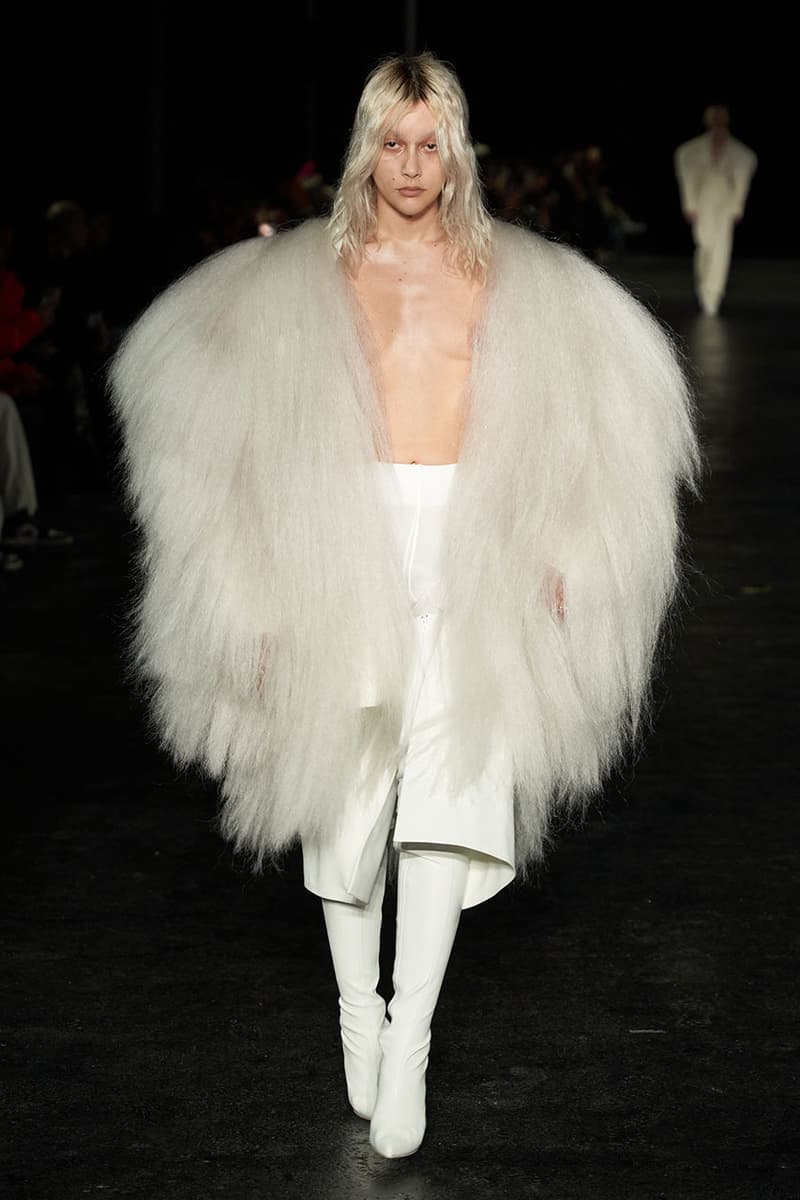 3 of 4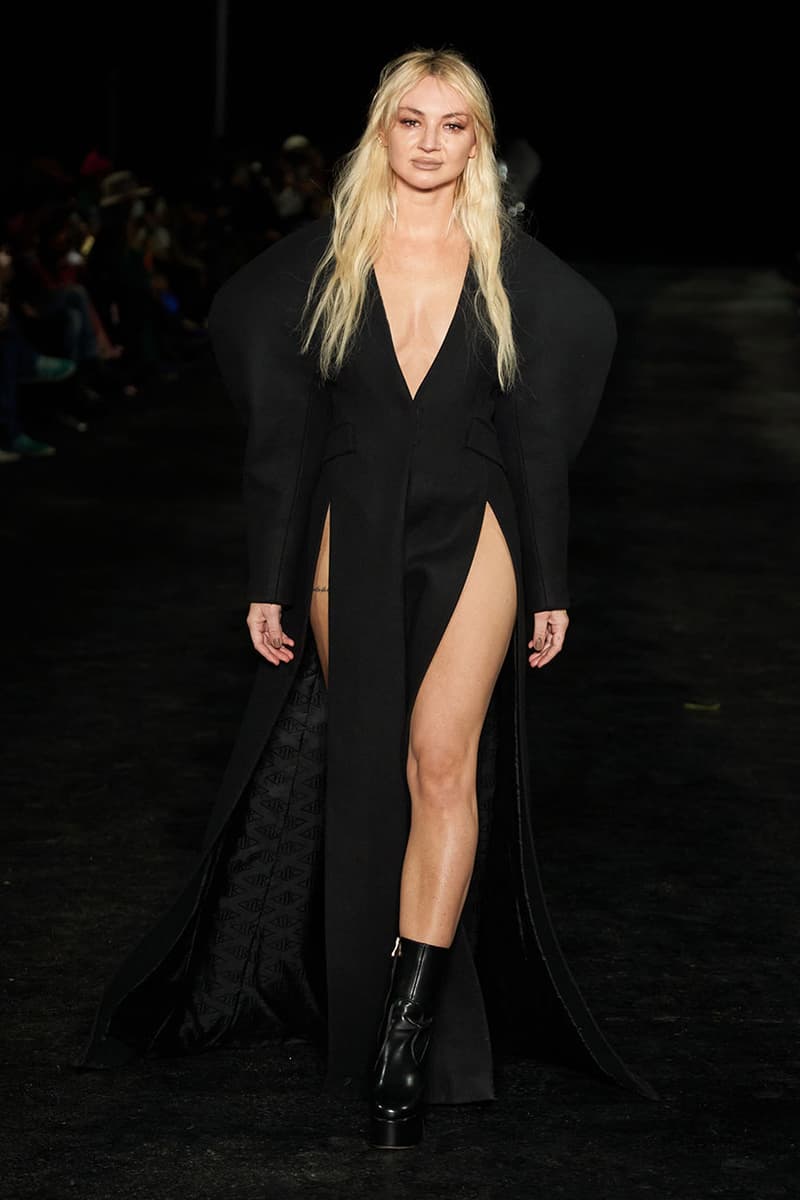 4 of 4
Fashion
Jannik Wikkelsø Davidsen on Building His Own World With Han Kjøbenhavn
HYPEBAE speaks to the artistic director about his FW22 collection, "Sculpting Darkness."
Jannik Wikkelsø Davidsen on Building His Own World With Han Kjøbenhavn
HYPEBAE speaks to the artistic director about his FW22 collection, "Sculpting Darkness."
On the final prep-day before Han Kjøbenhavn's fourth run at Milan Fashion Week, we joined the busy team for an exclusive look at their Fall/Winter 2022 collection. Amidst the ironing of garments and final fittings, the brand's artistic director Jannik Wikkelsø Davidsen spoke to us about his rebellious new approach, reinterpreting darkness as an emotion of strength and creativity.
Worn by the likes of Julia Fox and Brooke Candy, Han Kjøbenhavn has been celebrated for its extreme attention to textile details, effortlessly blending leather, metal and faux fur. The FW22 women's collection is an evolution, cut from the same thought as the menswear collection, with the aim to create new expressions for the female anatomy. Combining exaggerated shapes with bodysuits and transparent mesh face coverings, the Copenhagen-based brand introduced magenta, white and gray into the mix to allow for a space to digest the jet black textiles of the collection. "Sad Shoulders" were also introduced as a new jacket silhouette inspired by Davidsen's relationship with darkness.
"I get inspired by being in moody thoughts," Davidsen said. "I come from Copenhagen, and the sun is shining two times a year, so it is just kind of automatically the space you're in. I like the word 'sad.' Sadness doesn't have to be sad — there is value in sadness."
Keep reading to hear from the artistic director about his latest collection and how he merges garment and human. Watch below for a behind-the-scenes look at Han Kjøbenhavn's FW22 show.
View this post on Instagram
FW22 will be your fourth appearance at Milan Fashion Week. In terms of the show, what have you done differently this season?
I calculatedly haven't done anything differently, but we have built layers over the past couple of seasons. I think we are now in a place where I have the freedom to completely express myself, especially on the runway, in an almost evolutionary way. For the women's collection, I wanted to take darkness but soften it up, so normally when I work with metals I work with pointy shapes but this time it was all about soft shapes and patterns without losing the quality.
Moreover, what makes FW22 different from past collections?
The FW22 is an evolution from last season and is an extension from the previous show where I introduced metal elements as an integrated part of the silhouettes. This season, I created organic metal tubes as the foundation of the whole collection, which made the creative process slightly different, but also created new layers and interesting possibilities.
You've altered the label from techy to tailoring in recent seasons. Why did this change happen, and how has it benefited the brand?
There has been an evolution over the last few seasons and the change had to take place. Han Kjøbenhavn is 14 years old. I was co-creative director with my previous partner, and we wanted very different things and had different visions for the brand. I took full responsibility three years ago, so what you see now is completely my vision of what Han Kjøbenhavn is.
Talk to us about your inclusive casting and approach to this runway presentation.
I have all sizes. I like to celebrate the body. I never cast in terms of gender — I cast in energy. I always have one model for one style, because you have to connect with the style. For me, this whole season — men's and women's — I've cut from the same thought. There's a flexibility in the collection, which reflects who we are. A lot of the people that walk our shows have done so for three or four seasons. It's like we're a big family, and that's important to me.
Your last collection for SS22 was arguably Han Kjøbenhavn's sexiest to date, and we saw this trend recently at LFW FW22. Why do you think fashion is getting more rebellious and sexier?
Yeah, maybe it was. When I create or design something, I rarely try to dictate the process by saying "this has to do this, and feel like that." I go off what I feel inside me at that moment, and let that define the shape. Of course you get inspired subliminally by what's around you, what's happening in the world and what's happening directly to you, so that's definitely an influence and always part of the process, but not something that always can be boiled down to a specific thing or artistic direction.
"Weirdos" and "misfits" are a common theme in your work. Why is this a place of inspiration for the brand?
What's a weirdo? What's a misfit? I mean, I think what I do is embrace everybody. We talk about flaws and imperfection — but again, what are flaws and imperfections? I love people that I feel an emotional connection to, and I don't like labeling people with these types of words. I think it's just wrong. I'm just trying to connect the right people to the designs I'm creating, and it's important to me that there is a natural connection between the individual that is wearing the piece and the piece itself. Almost like a merge of garment and human. It all becomes one piece.
What do you want the FW22 fashion story to tell?
From a personal point of view, I aim to create my own space, my world, and invite people into this world. Hopefully, I do it well enough for people to be intrigued and want to be part of what I'm doing.
What impact does the FW22 collection have on the wider industry?
It's difficult to say, it's important for me that what I'm doing feels personal and has meaning. I want people to look at it and say, "Alright, there's something here, which makes me feel something." Although it's not my main motivation to be different, I think it's important to always push the creative process and the final shape, because there is enough stuff out there which does not do anything.
---
Share this article