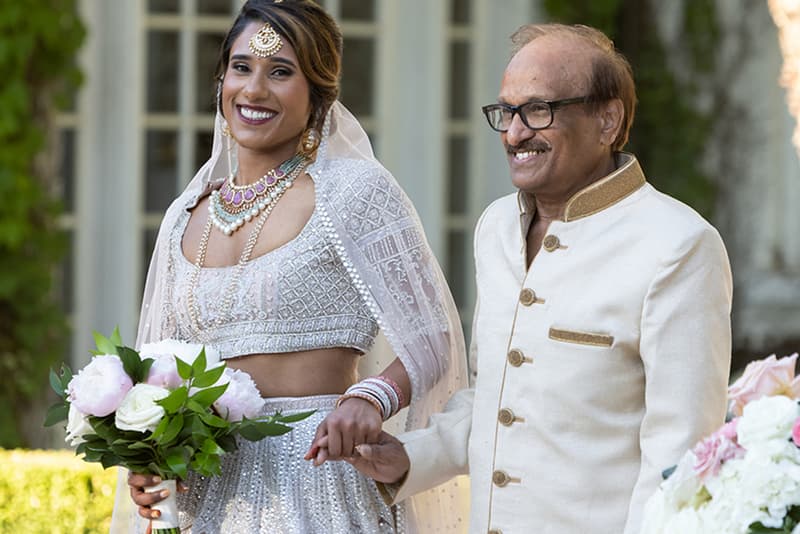 Sex & Dating
The Best Relationship Advice From the Parents of 'Love Is Blind'
According to Deepti, Iyanna and Natalie.
The Best Relationship Advice From the Parents of 'Love Is Blind'
According to Deepti, Iyanna and Natalie.
Amongst the chaos and lack of love on Love Is Blind Season 2, the parents stole the hearts of fans everywhere. Love is clearly a whirlwind, but the parents of the show set such a great example of true love and support.
Editor's Note: This article contains spoilers for Love Is Blind Season 2.
Fans have taken to Twitter to express their love, and one even thanked Natalie's father for inadvertently encouraging her "not to marry that man child," Shayne. Deepti's mother cried as her daughter chose herself at the failed wedding, but ultimately praised her saying, "That's my brave girl." Iyanna's parents, well, weren't here for it to say the least. Still, they never stopped supporting their daughter.
HYPEBAE spoke to the women of Love Is Blind Season 2 about their favorite moments of support from their parents.
What was your favorite moment on the show with your parents?
Iyanna: As everyone knows, my parents were pretty skeptical, but they were extremely supportive. There was actually quite a bit that wasn't shown that showed how supportive they were. My dad said, 'Iyanna just continue to work on yourself. The best-healed person that you are, the best-healed person you will be for that relationship. My mom told me to just continue to date [each other] because it's ridiculously important for you both to have that experiential intimacy.
Do you feel that they have come around in terms of your relationship? 
Iyanna: Oh, for sure. My parents are very logical people, so they definitely just needed more time, but they got the proper time they needed. My dad even came to me and said, "Okay, I feel a lot better now … I'm sure that he'll be a great partner."
How about you ladies, what's the best piece of advice your parents gave you on this journey?
Natalie: My mom just kept telling me throughout the experiment, "Just make sure you're prioritizing yourself. Put yourself first as much as you can." And I really appreciated that because I don't think I always did during the experiment. But ultimately, in the end, I did. I had to make the best decision for myself so I was really grateful for her advice [at the wedding].
Deepti: My parents were unique because they did have an arranged marriage, so I think their whole thing was that the physical was not that important and love continues to grow for a lifetime. You go through stages and seasons with your person. And along the same lines as Natalie, my mom always tells me I'm the type of person to always put everyone before me. She is the one who always looks out for me and … that kind of love from her has always been a blessing in my life.
This interview has been edited and condensed for clarity.
Share this article