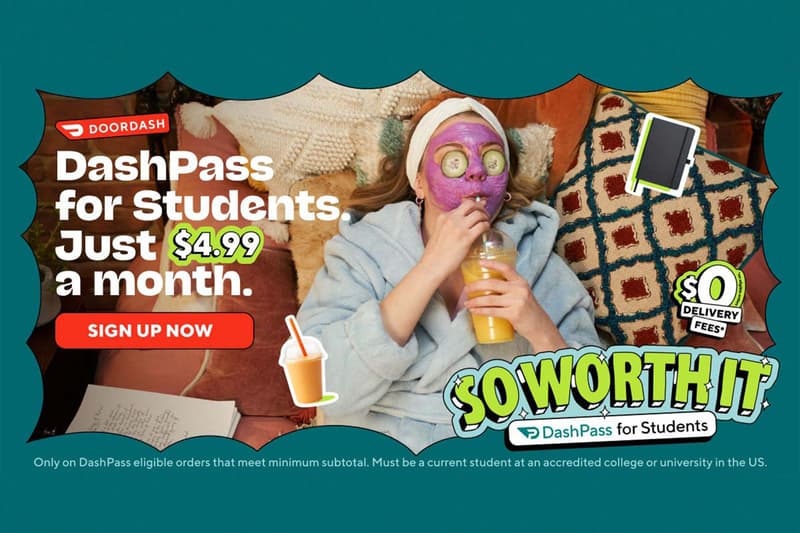 Culture
Doordash's DashPass Makes Safe Sex More Accessible
Everything you need to know about the brand's new subscription.
Doordash's DashPass Makes Safe Sex More Accessible
Everything you need to know about the brand's new subscription.
America's favorite delivery service, DoorDash, is getting creative with its services. To make delivery easier, DoorDash has created a discounted DashPass specifically for university students. But, food isn't the only thing the brand delivers to your door.
No longer do Residential Assistants (RAs) and parents have to convince college students to practice safe sex. In fact, when placing an order from a convenience store, one in four students order on-demand delivery for condoms. Instead of making that late-night run to Walgreens, they're getting safe sex delivered.
On average, students order delivery about four times a week and more than 25 percent are spending over $100 USD a week. By using a DashPass for students, they can have all of the perks of a DashPass for half of the price at $4.99/month USD. If they'd like to secure a DashPass for the full school year, they can sign up for the annual DashPass for $48 USD.
The pass includes no delivery fees, 5 percent back on pickup orders, members-only perks and premium access to all of your local essentials like condoms and go-to meals.
Sign up for your discounted DashPass for college students.
Share this article