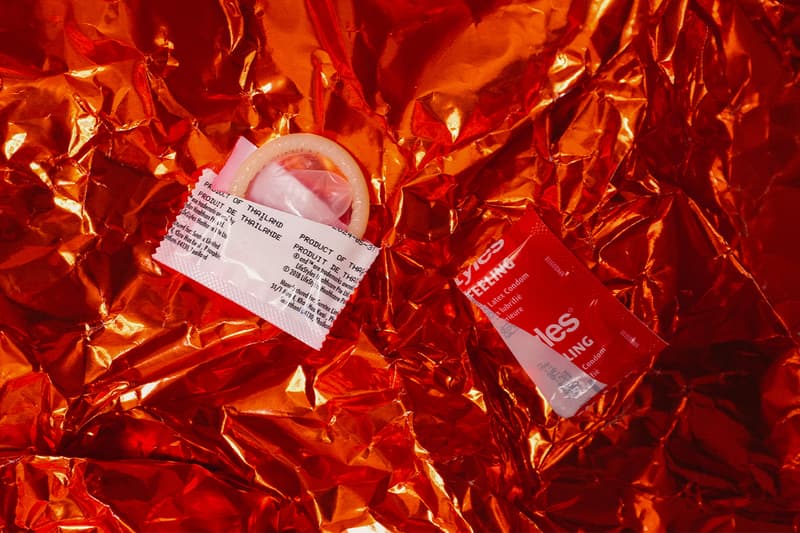 5 Reasons Why Women Should Carry Condoms
Happy National Condom Day.
Sexual wellness brand Lovability is celebrating National Condom Day (February 14) with five tips for staying on top of your sexual health. Culturally speaking, condoms are something men usually carry, but there's no reason that it has to be the norm.
We've all heard excuses like, "I can't cum with a condom on" and "Oh, I don't have one with me." Granted, these are huge red flags and should probably deter you from having sex with them in the first place. But above all other reasons, it's important to remember that your sexual wellness is your responsibility.
Read on for five reasons why women should protect their power and carry condoms. Lovability's Buttercup condoms come in the cutest tin container to help you prioritize wellness, discretely.
1. You can safely embrace your sluttier side.
It's 2022, so there's no need to act like most of us don't have a raging sensual side inside of us. Let her live confidently knowing that no matter what she indulges in, she'll be protected.
2. You can trust that your condoms are not expired.
Let's be real, ladies — you don't know how long that condom has been sitting on their nightstand or in the back of their wallet. If you carry your own, at least you know that you're actually protected.
3. You know what you're putting in your body.
This is especially important if you're allergic to mainstream options like latex condoms or fear birth control's side effects. It's your responsibility to find condoms and other forms of contraception that work best with your body.
4. You're setting a new standard.
By showing up prepared, you're making it clear that you value and prioritize your sexual wellness. What a lovely example to set for future sexual partners.
5. Your health is your responsibility.
Sex is not only one of life's greatest pleasures, but it also requires responsibility and maturity. You should be making sure you're using protection, but also getting tested in between new partners. Remember, having STIs doesn't make you "dirty." Contraception and wellness are simply things that should be maintained, just like any other aspect of your health.
Share this article