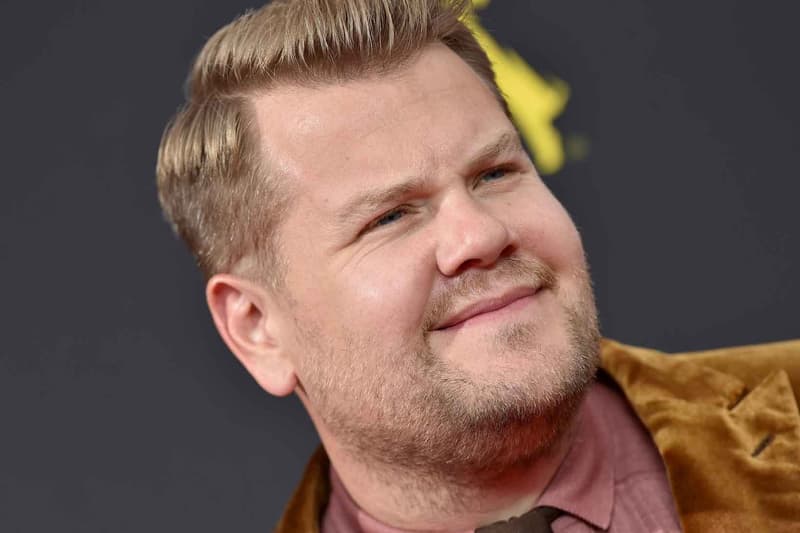 Film & TV
James Corden Is Leaving 'The Late Late Show'
After 8 years of hosting buzzy segments like "Carpool Karaoke" and "Crosswalk the Musical."
James Corden Is Leaving 'The Late Late Show'
After 8 years of hosting buzzy segments like "Carpool Karaoke" and "Crosswalk the Musical."
James Corden announced that he will be leaving The Late Late Show next year. The host broke the news in a recording of the show shot in Los Angeles.
According to The Guardian, Corden had signed a contract due to expire in August, but agreed to work on the show for another season that would last until Spring 2023. The news comes after viewership for late-night shows have dropped significantly, including Corden's as well as Jimmy Kimmel and Stephen Colbert's respective shows, as reported by the New York Times.
Corden previously said in an interview with Variety that he "never really saw this job as a final destination. I saw it as a stop on a journey." The star began working on the weeknight show in 2015, creating much buzz for his segments including "Carpool Karaoke." Other series such as "Spill Your Guts" generated buzz as well, but were criticized for mocking traditional Asian food.
George Cheeks, the president and CEO of the CBS network, said in a statement: "Seven years ago, James Corden came to the U.S. and took television by storm, with huge creative and comedic swings that resonated in a big way with viewers on-air and online. From 'Crosswalk the Musical' to the legendary 'Carpool Karaoke,' and every unique comedy segment he introduced, James has truly reimagined many elements of the late-night format." He continued: "We wish he could stay longer, but we are very proud he made CBS his American home and that this partnership will extend one more season on The Late Late Show."
Share this article