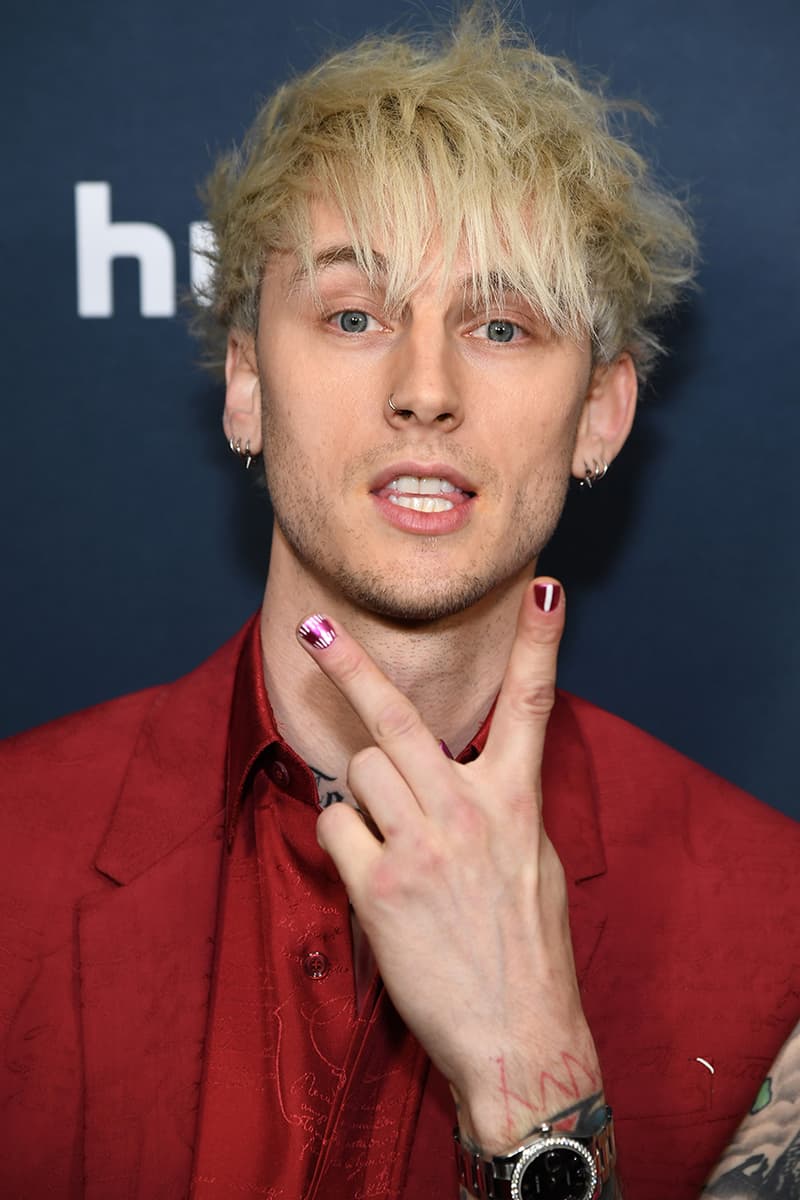 Machine Gun Kelly's Evil Eye Manicure Sees All
This electric mani sees or hears no evil.
Machine Gun Kelly puts the "man" in manicure. We expect nothing short of hot nail art moments from the recording artist, who is known to show up to red carpet events with finger swagger. You know that he takes his hand game very seriously, as seen from his nail polish brand UN/DN LAQR.
This week, Machine Gun Kelly posted photos to his Instagram highlighting the recognition for his album Mainstream Sellout, reaching number one on the Billboard 200 chart. His caption reads, "Got this plaque and a death threat on the same day, can't wait for summer tour!! See you on the road, MAINSTREAM SELLOUT TOUR." The cryptic message of the caption immediately draws our eyes to his evil eye manicure, which happens to be the real star of the moment.
The bold nail art features a rounded squoval eye design on the middle of each nail. In the white of each eye is a neon green iris with a black pupil in the center. The juicy hot pink base sets this manicure apart, amplifying the pointy black lashes.
Catch more of this eclectic nail moment below.
View this post on Instagram
Share this article