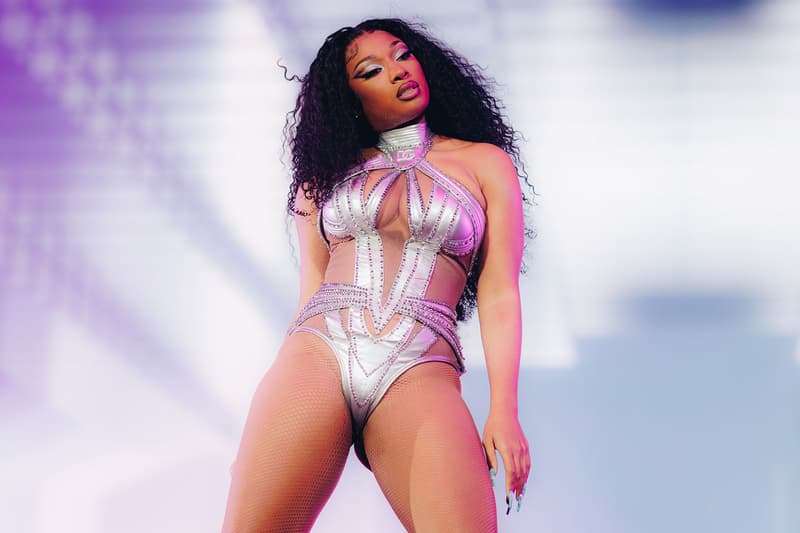 Music
Megan Thee Stallion Performs New Unreleased Track at Coachella
"I really feel like my ladies with f*ck with me on this one."
Megan Thee Stallion Performs New Unreleased Track at Coachella
"I really feel like my ladies with f*ck with me on this one."
Megan Thee Stallion officially made her Coachella debut with an explosive set, which she kicked off with "Megan's Piano" from her 2021 album Something for Thee Hotties.
"This is my first time at Coachella," the Houston rapper announced to the crowd dressed in a stunning silver cut-out bodysuit. "And I'm ready to turn the f*ck up with ya'll."
In addition to her smash hits, Stallion performed a new unreleased track. "This song is very motherf*cking personal to me, and it's to whom it may the f*ck concern, and I really feel like my ladies with f*ck with me on this one so drop that sh*t," she said before delivering her signature bars. "Still can't believe I used to f*ck with you/Poppin' plan Bs cos I ain't plannin' to be stuck with you," she rapped in the first verse. "Damn, I still see you kickin' with them hot b*tches/I'm the only reason that your movie's got b*tches," she continued. "Ladies, love yourself cos this sh*t could get ugly," she says towards the end of the song.
Head over to this link to Stallion's full performance of her new empowering single.
Share this article