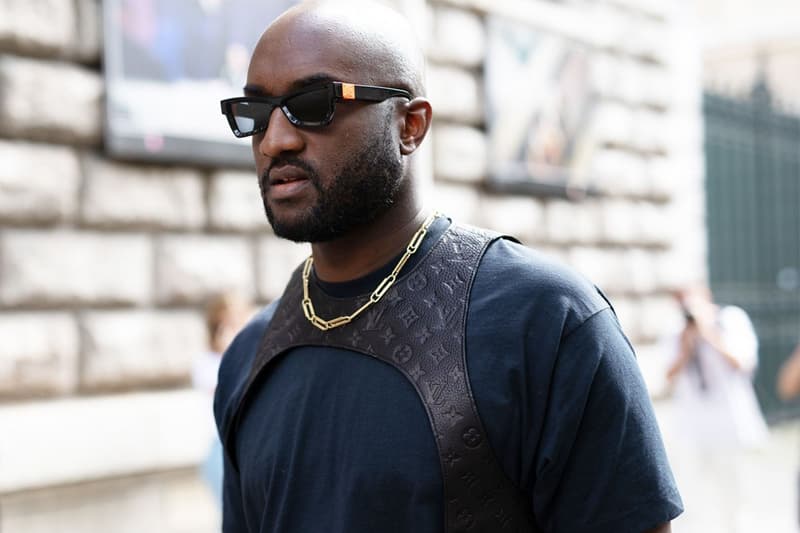 Culture
Referring to Virgil Abloh as a "Hip-Hop Fashion Designer" Is a Huge Grammys Snub
The label used by the Recording Academy is belittling and racist.
Referring to Virgil Abloh as a "Hip-Hop Fashion Designer" Is a Huge Grammys Snub
The label used by the Recording Academy is belittling and racist.
The 2022 Grammys paid tribute to Virgil Abloh, and what should have been an honor has now become quite problematic. During the "In Memoriam" segment, the Recording Academy labeled the late visionary as a "Hip-Hop Fashion Designer," which leads me to question: Why not simply refer to him as a fashion designer and icon?
Incorporating the words "hip-hop" are troubling because it not only belittles his accomplishments, but it also hints at underlying racism, which unfortunately, is still present in pop culture today.
Sure, during his multifaceted career, Abloh worked closely with some hip-hop legends, such as Kanye West and Jay-Z. Not only did he dress them, but he also helped design the artwork for their Watch the Throne album. While those accomplishments were major, it's only a fraction of everything he achieved and represented.
Abloh was 41 years old when he died in November 2021, and in his short lifetime, he was the artistic director of Louis Vuitton menswear, creative director of OFF-WHITE and creative director of West's agency, DONDA. He was well-respected in the fashion industry, therefore, narrowing down his talents to only be associated with hip-hip is unfair. Had this been a white designer the Grammys were addressing, chances are there never would have been a music genre in their description. Even that scenario seems weird to think about because of how unrealistic and off-putting it is. So why aren't Black creatives treated with the same respect?
This isn't the first time the Recording Academy pulls something of this nature. In 2020, Tyler, The Creator, who won Best Rap Album for 2019's IGOR, was vocal about how the Grammys limit Black artists in their categories. "It sucks that whenever we — and I mean guys that look like me — do anything that's genre-bending or that's anything, they always put it in a rap or urban category. I don't like that 'urban' word — it's just a politically correct way to say the n-word to me," he said at the time. "When I hear that, I'm just like, 'Why can't we be in pop?' I felt like … Half of me feels like the rap nomination was a backhanded compliment. Like, 'Oh, my little cousin wants to play the game, let's give him the unplugged controller so he could shut up and feel good about it.' That's what it felt like a bit."
That was two years ago, and unfortunately, the unplugged controller is still being handed out.
Share this article