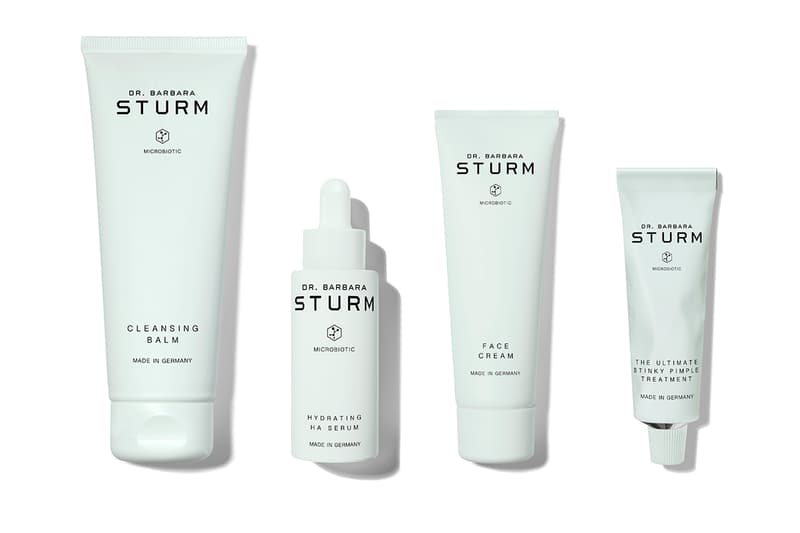 Beauty
Dr. Barbara Sturm Is After Gen Z's Skin With New Microbiotic Collection
This is the ultimate starter pack.
Dr. Barbara Sturm Is After Gen Z's Skin With New Microbiotic Collection
This is the ultimate starter pack.
Cult-favorite skincare label Dr. Barbara Sturm has introduced its latest addition — the Microbiotic Collection, which is focused on the specific concerns of Gen Z skin going through transitional periods.
The Microbiotic range features a Cleansing Balm, Blemish Control Hydrating HA Serum, Balancing Face Cream and an Ultimate Stinky Pimple Cream. With this collection, Dr. Sturm aims to provide young adults with a simplified and attainable skincare routine while making sure their beauty counters have a healthy balance of products designed to hydrate, correct and protect the skin. The time between teen and adult years can be stressful as one is prone to navigating certain pubescent hormonal challenges. Eczema, blackheads and pimples are a few onsets of puberty that the Microbiotic Collection aims to alleviate.
Dr. Barbara Sturm's Microbiotic Collection ranges from $45 USD to $100 USD. The full kit retails for $190 USD and can be found directly on the brand's website.
Share this article