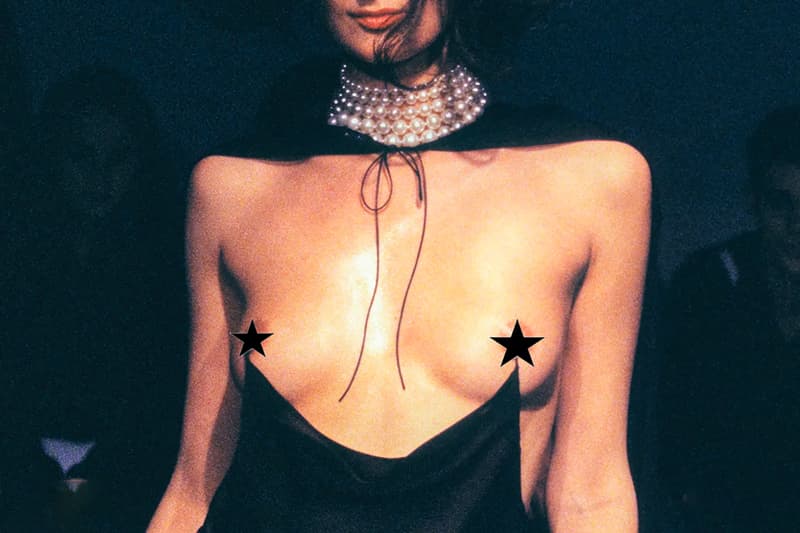 Sex & Dating
Hookup Culture Is in Its Flop Era
From the potential overturning of Roe v. Wade to sexual wellness red flags, here's why I'm hanging up my jersey.
Hookup Culture Is in Its Flop Era
From the potential overturning of Roe v. Wade to sexual wellness red flags, here's why I'm hanging up my jersey.
Casual sex, also known colloquially as "hooking up," can have several meanings from one-night stands to the pal that gives such great oral, you circle back every once in a while. The taboo around sex is undeniably lifting and has brought on a wave of feminism that prioritizes sex-positivity. Even cultures that were once considered sex-negative, such as Christianity, have reevaluated views on sex and adopted a more sex-positive approach. However, like any movement, it has its pitfalls and with recent conversations about Roe v. Wade possibly being overturned, hookup culture might need to be on hold until further notice.
It's important to begin with two points: Roe v. Wade being overturned affects all people with vulvas and penises. It also effects sexual health, mental health, safety and ownership of our bodies. But, for the sake of this piece, I'm focusing on my journey of sexual liberation and how the current sociopolitical climate has brought my sexual journey to a screeching halt.
No slut shaming allowed
Most critiques of hookups and sex-positivity veer towards the shameful side of the spectrum and point toward never truly being satisfied because of "empty sex." But the truth is, some people enjoy sex with no strings attached. There are other forms of fulfilment in life and sexual relationships can deliver just sex and that can be enough.
But, where hookup culture has allowed women to feel free enough to engage with whomever, it also disproportionately benefits cis men more than women or non binary people.
Sex is great… but with who?
The lack of viable partners was by far the worst side effect of liberating myself, sexually. I had all of this new, raging sexual energy and no trusted peers to share it with. Don't get me wrong, pleasuring myself with my array of toys and kink play was lovely, but who doesn't enjoy having lovers to indulge in kink with?
As one Youtuber Tiffany Ferg shared, "sometimes I wonder if this empowerment is actually a product of the patriarchy itself so men can have more sex with women." A study conducted by the American Psychological Association, a trusted organization within the field of psychological research, found that among 832 college students, "26% of women and 50% of men reported feeling positive after a hookup."
As TikToker Cindy Noir shared: "If you wanna hoe, hoe…but ask some really important questions. Does he value you and consider you and your pleasure? Is he trustworthy and safe for you and your body? And is he dependable and trustworthy outside the bedroom?" When I reached this point in my self-awareness, I realized that most of the forward-thinking conversations I was having about sex on my podcast were with women — not men. Men were 50% of my demographic and they shared that they were tuning in because none of their IRL peers were discussing how to pleasure and respect your partner(s). You can see this effect in the rise of men with podcasts that teach the "alpha male" perspective and encourage misogynistic behavior. It's even become a trend to mock this behavior because it's so blasphemous.
Addressing the lack of necessary resources
Another concern is getting tested. When living in Florida, the only place I could get tested routinely, without access to healthcare, was at a local LGBTQ+ clinic. For someone who wasn't always out as a queer woman, that was anxiety-inducing.
Also, as someone who evolved from a young girl reclaiming her sexuality to a woman that felt empowered to enter the sex industry, I can honestly say that having sex with cis men for free is not enticing at all. There have been two occasions in my adult life where I have been partnered and openly discussed getting tested together regularly only to be met with confusion or contempt. One partner felt like I was insulting him for suggesting he get tested and another looked at me like I had five heads.
These reactions taught me that not everyone prioritizes their sexual wellness. This is not to say that having a sexually transmitted infection is a dealbreaker. In fact, it's not. There are sexually transmitted infections that can be managed with medication and a great sexual wellness routine. What matters is your wellness — are you keeping up with your health? Apparently, a lot of straight men are not, and with limited access to healthcare in the United States, that's a deep red flag.
Sex is great, but I'd prefer to indulge with the necessary resources and partners who care about not only their health but the health of others.
Roe v. Wade
The "historic 1973 decision that has granted people of all genders with access to abortions, regardless of the state's individual laws," possibly being overturned leaves people with vulvas — especially queer individuals with vulvas — at a major disadvantage. Don't forget, Black women are already experiencing major risks within this system when it comes to giving birth. It makes me wonder what other rulings can now be overturned. Gay marriage? Interracial marriage? If I cannot entrust sexual partners to do their part in terms of sexual wellness and I can't trust my government to provide resources for me to be safely pregnant — what fun is there to have?
Society is somehow reverting back to toxic and restrictive ideals that erase women's autonomy, while there are already existing issues we have not fully dismantled. So, do I hope for a world where people can express their sexual selves authentically? Yes. But, is that possible in a world that overturns cases that grant women justice in making decisions for their own bodies? Unfortunately, I think not.
My decision to put casual sex on pause is definitely unfortunate for my vulva, but with the current sociopolitical climate, I think it's best to opt-out.
---
Share this article