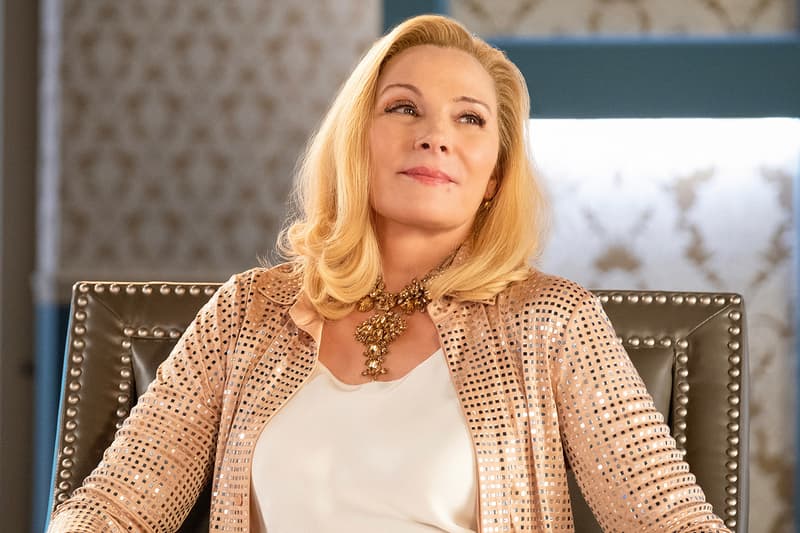 Sex & Dating
'Sex and the City's Kim Cattrall Just Set the Boldest Boundary
How unwanted d-ck pics and shaky storylines led to the end of Samantha.
'Sex and the City's Kim Cattrall Just Set the Boldest Boundary
How unwanted d-ck pics and shaky storylines led to the end of Samantha.
Samantha Jones, played by Canadian actress Kim Cattrall, has lived in the hearts of Sex and the City fans as the sex-loving best friend who's there for your every need. Whether you need quick advice on blow jobs or that guy that never called back, she's your gal. Which is why fans were so confused when a Sex and the City reboot was announced — without the return of Samantha.
According to Cattrall, she was not informed about the reboot And Just Like That... – although the show references her and even features ongoing text conversations between her former character and the current cast. "I was never asked to be part of the reboot," she told Variety. "I made my feelings clear after the possible third movie, so I found out about it like everyone else did — on social media." Naturally, fans were upset, but when she dove deeper and shared her reasoning, it made sense why she declined.
Around 2017, the third SATC movie was pitched to Cattrall with a storyline where Miranda's son, Brady, sends Samantha an unwanted d-ck pic. Cattrall not only felt like it was inappropriate but also unnecessary. She didn't understand why the show needed to return, especially when she found the script to be lacking in creativity. As the mind behind one of the most important characters, the Canadian actor understood that SATC served a cultural purpose, but she felt like its time was done. "It's a great wisdom to know when enough is enough," Cattrall says. "I also didn't want to compromise what the show was to me."
Although Cattrall has let Samantha rest, she by no means has abandoned the sex-positive character. "I played her, and I loved her. I felt ultimately protective of her." Cattrall also spilled a little tea and shared that the third movie she declined is basically the And Just Like That… reboot, so fans aren't missing out on much.
"It's rare in my business — people wanting more, especially at 65. That feels powerful, that I've left something behind that I'm so proud of. I loved her. I loved her so, so, so much. It's tough competition," she said. The original show is in all of our imaginations. But for me, it feels clean."
Share this article