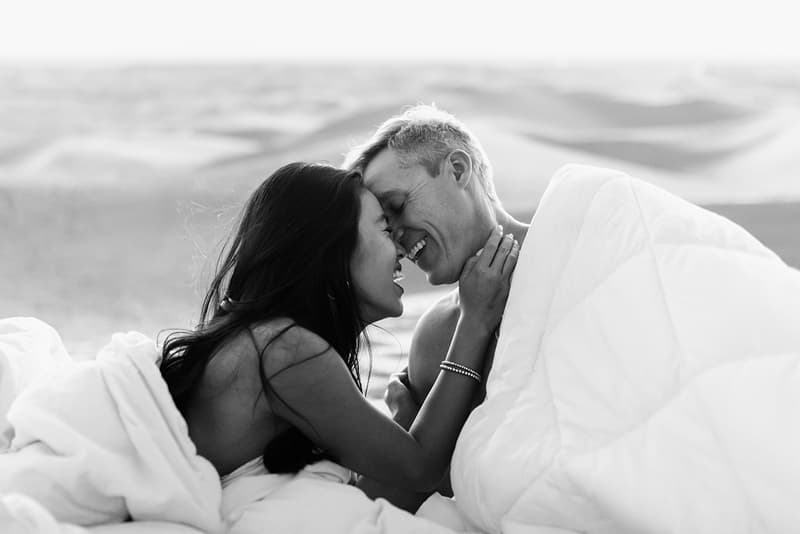 Sex & Dating
This Kink Is for the Risk Lovers
But don't let its name fool you. You probably have one, too.
This Kink Is for the Risk Lovers
But don't let its name fool you. You probably have one, too.
For some people, the taboo of sex is enough to turn them on. From public sex to mindblowing moments where you have to keep quiet, taboo can add a little spice. That is why the breeding kink is so alluring to some.
A breeding kink refers to being aroused by "the idea of getting — or getting someone else — pregnant," shared WebMD. The allure here is that you don't necessarily want to get pregnant or impregnate someone, but you enjoy the risk. This may sound preposterous to those who actively avoid pregnancy. But if you've ever been having mind-blowing sex and begged your partner to come inside of you — you probably have a breeding kink.
Sex expert Gigi Engle shared the psychology behind the breeding kink with Insider: "A lot of it has to do with the fact that you don't really want to get pregnant, which makes it really hot in the moment because you're doing something very dangerous. That's really the erotic charge behind it."
There are a lot of ways to dabble in this risque practice. Some people use contraception to avoid exchanging bodily fluids and feel a controlled risk. Others enjoy ejaculating into their partner during sex to achieve full arousal. The breeding kink can also be enjoyed as a fantasy while masturbating or, with squirting dildos that provide the illusion of risk.
Speaking of fantasies, Engle also shared that some individuals with a breeding kink are aroused by the fantasy of being impregnated with alien eggs. "Ovipositors, which resemble dildos and insert a gelatin egg into the vagina or anus," shared Insider, are the mechanism used to enjoy the full risk.
If you do decide to dabble in the breeding kink, make sure to get tested before exchanging bodily fluids.
Share this article