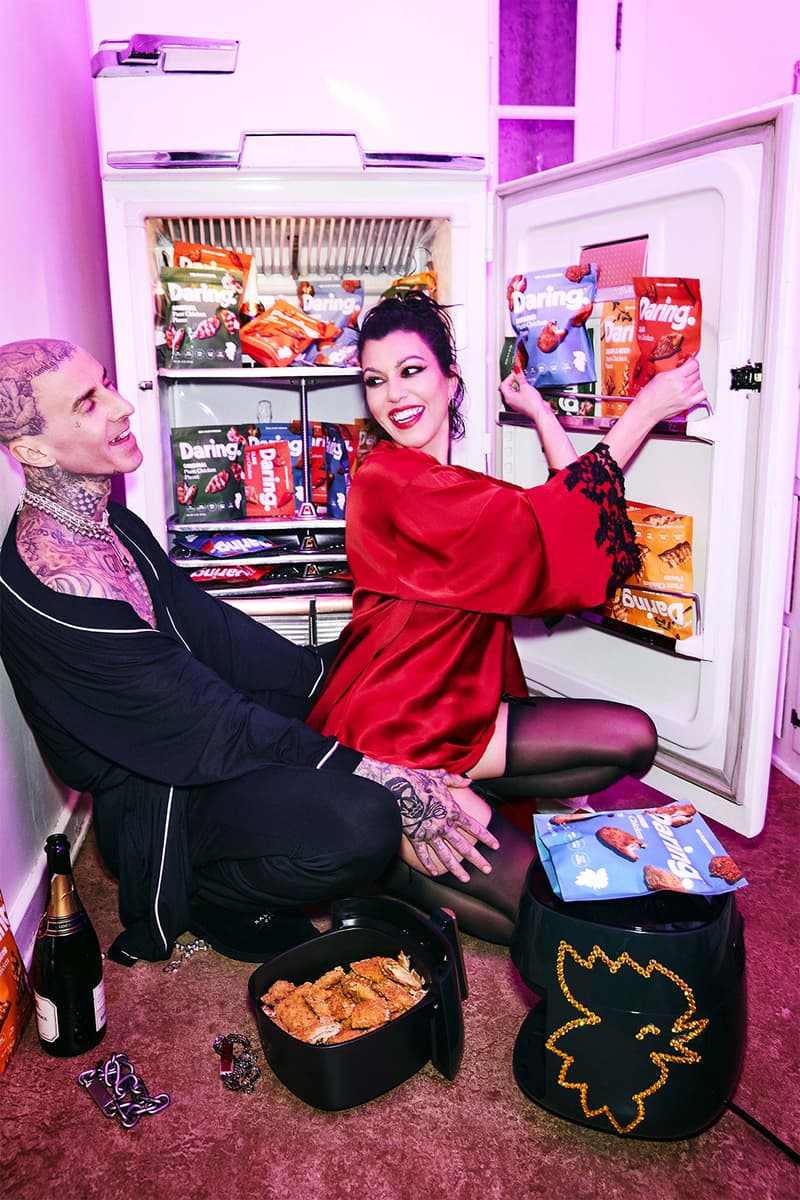 1 of 3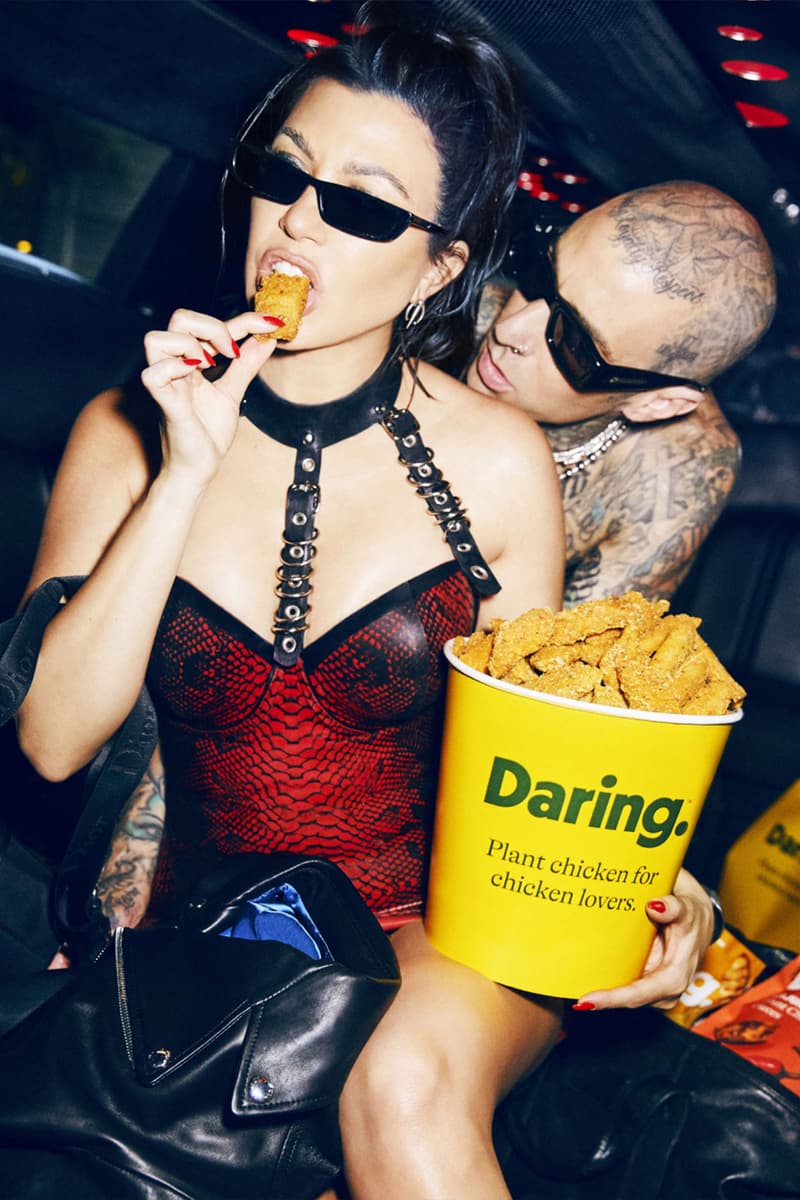 2 of 3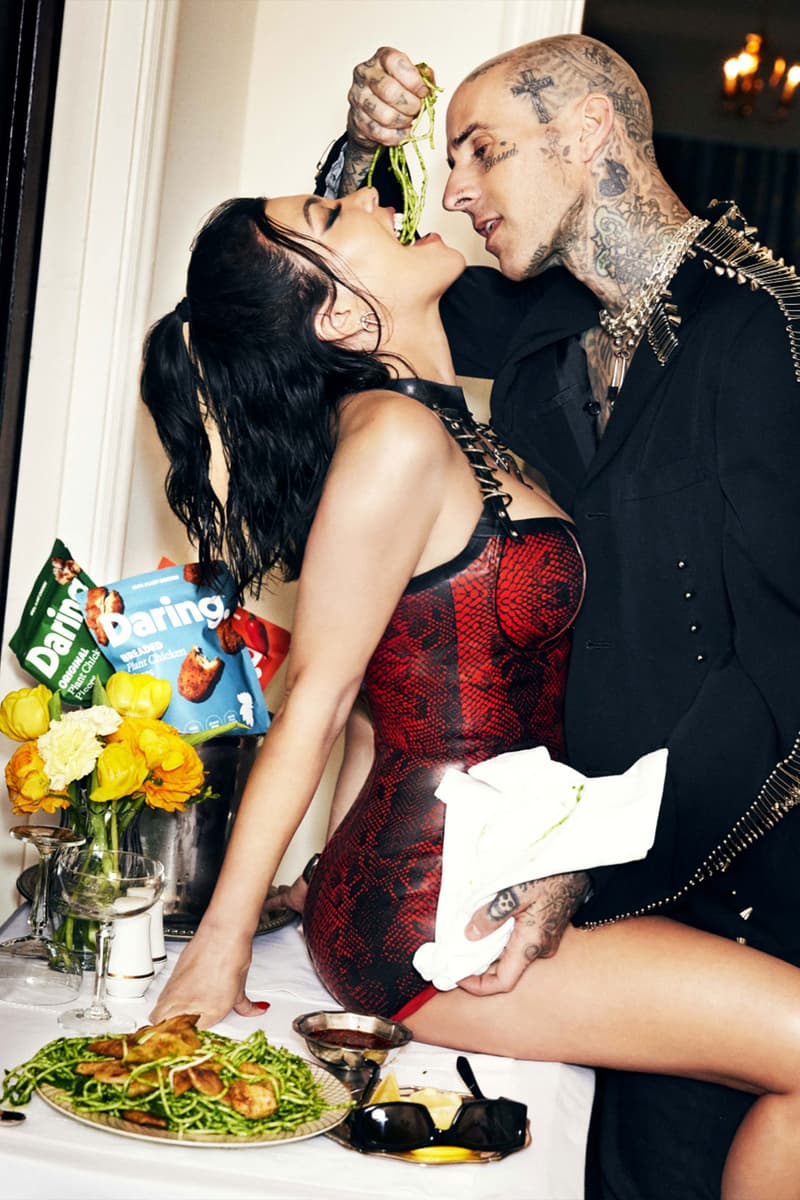 3 of 3
Entertainment
Kourtney Kardashian and Travis Barker Eat Buckets of Plant Chicken in New Campaign
Shot shortly after their "practice" wedding in Las Vegas.
Kourtney Kardashian and Travis Barker Eat Buckets of Plant Chicken in New Campaign
Shot shortly after their "practice" wedding in Las Vegas.
Newlyweds Kourtney Kardashian and Travis Barker are taking their relationship to another level, costarring in a campaign for plant-based chicken.
The couple partnered with Daring for their latest project, where they are captured eating buckets of Daring Breaded Plant Chicken, which is vegan, gluten-free and non-GMO. Kardashian is seen wearing sultry lingerie sets as she gets playful with her husband.
The shoot took place in West Hollywood two days after their "practice" Vegas wedding with the two celebrating their love for plant-based foods. "I've been on a health and wellness journey for the past 13 years, which has made me super conscious of what I put into my body and my kids' bodies. I'm not fully vegan, but Travis has helped me keep to a mostly plant-based diet, which is so much easier with Daring," Kardashian shared in a statement. "I honestly cannot believe how much it tastes like chicken. There are lots of plant proteins out there, but we're always looking for options that are super clean with all-natural ingredients. That's why I love Daring!"
Barker added: "I haven't eaten meat since I was 13 years old, so really good plant protein is important to me. Daring is awesome, because it's super clean and has all-natural ingredients. When I went fully vegan 15 years ago, the options were basically straight vegetables, so I'm excited to see more plant-based choices on menus — that's why I invested in Crossroads Kitchen and Monty's and why this partnership with Daring felt so right for Kourt and me."
Peep the visuals above and below. Daring's plant chicken options are available at over 400 restaurants and 9,000 retailers in the U.S.
View this post on Instagram
View this post on Instagram
Share this article