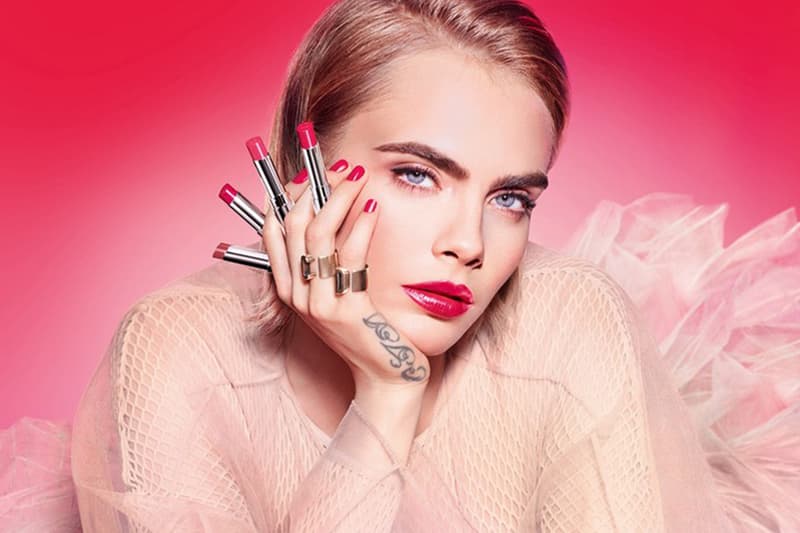 Sex & Dating
UPDATE: New 'Planet Sex with Cara Delevingne' Launch Date Revealed
Model-turned-actress-turned… sex expert?
UPDATE: New 'Planet Sex with Cara Delevingne' Launch Date Revealed
Model-turned-actress-turned… sex expert?
UPDATE (August 11, 2022): Planet Sex with Cara Delevingne is set to launch November 29th on Hulu.
---
ORIGINAL POST (August 8, 2022): Where some avoid the topic of sex entirely and chalk it up as taboo, Cara Delevingne is embarking on a sexual awakening that you might get to tune into. Luckily for you, if the show ever launches, BBC has shared that "there's no limit on how far Cara's willing to go."
News about the potential series aired in 2020 announcing that the series would "explore and address key questions related to our gender, our sexual orientation, our relationships, the popularity of porn and more." Two years later, several publications have announced a launch date of 2023, but neither BBC nor Hulu have confirmed.
According to BBC's Head of Commissioning Science and Natural History, "We're in the middle of a new sexual revolution," and Delevigne's "charisma, curiosity and lived experience make her the perfect guide to a subject that can be controversial but is always fascinating." If this is a shock to you, don't forget that Delevingne co-owns sex toy company Lora DiCarlo as own 2020.
Airing on Hulu, Planet Sex with Cara Delevingne will follow the model turned actress as she expands her understanding of human sexuality. She shared in her statement via BBC Three, "As someone who struggled for years to understand my sexual identity, I am so excited to be making a series that could change the views of so many people through honest and personal conversations."
With series such as How to Build a Sex Room gaining immense popularity, the need for safe, sexual exploration is becoming undeniable. Delevingne has not been one to shy away from the topic and if her potential series does launch in 2023, its impact could be substantial for queer youth and even adults of all demographics.
In Delevingne's statement, she shared a similar sentiment. "I can only imagine what having a series like this would have meant to the 14-year-old me who struggled to understand feelings that were seen as non-conventional or different. If our series helps one young person have an easier conversation with their parents, we will have achieved one of our many goals in making this series."
Stay tuned for more updates.
---
Share this article