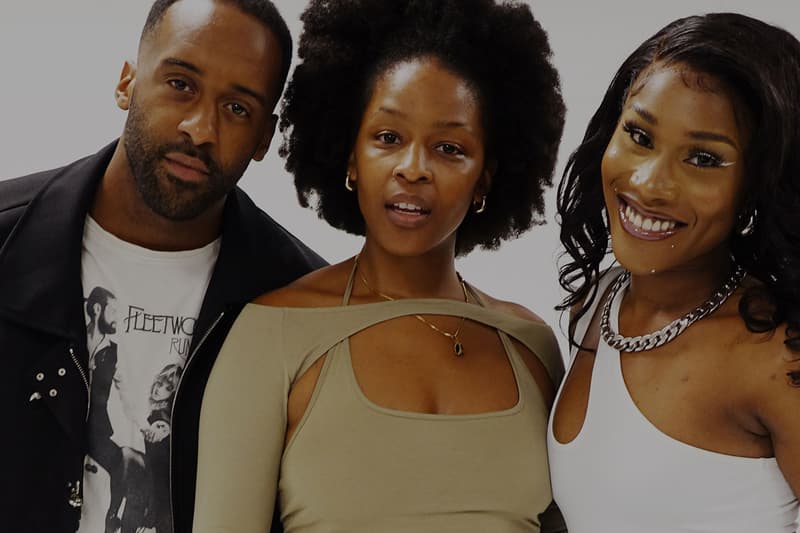 Culture
Julie Adenuga's New Podcast Spotlights the 'Sounds of Black Britain'
In partnership with The Black Curriculum.
Julie Adenuga's New Podcast Spotlights the 'Sounds of Black Britain'
In partnership with The Black Curriculum.
Julie Adenuga is the host of an all-new Spotify podcast, created in partnership with social enterprise, The Black Curriculum.
Titled Sounds of Black Britain, the podcast aims to make Black British history accessible for all and challenge the euro-centricity at the heart of the school curriculum. Hoping to empower young people across the U.K. through a newfound sense of identity and belonging, the first season delves into the musical history of Black Britain.
Across ten episodes, Sounds of Black Britain will explore how music has been an instrumental vehicle in educating people about Black history, with episode one focused on the history of Notting Hill Carnival. The series aims to explore the rich music history of the U.K., highlighting the fusions of sounds and cultures that made Britain's music scene what it is today.
Further episodes will see Adenuga dissect a range of different music genres including Soul, Funk, Jazz, Afro-swing and Jazz, alongside spotlighting those who paved the way for Black British music throughout history. Sounds of Black Britain's finale is set to explore racial politics in the U.K., looking at how Black music nights are policed in comparison to other genres.
"Working with the team on this podcast has been such an incredible experience. The work that The Black Curriculum is doing for the British education system is incredibly important, and this podcast is another step toward raising awareness about our history. I've learned so much on this journey and I'm so proud of the legacy that Black British music holds," Adenuga shares in a press release.
Listen to episode one of Sounds of Black Britain on Spotify now.
---
Share this article