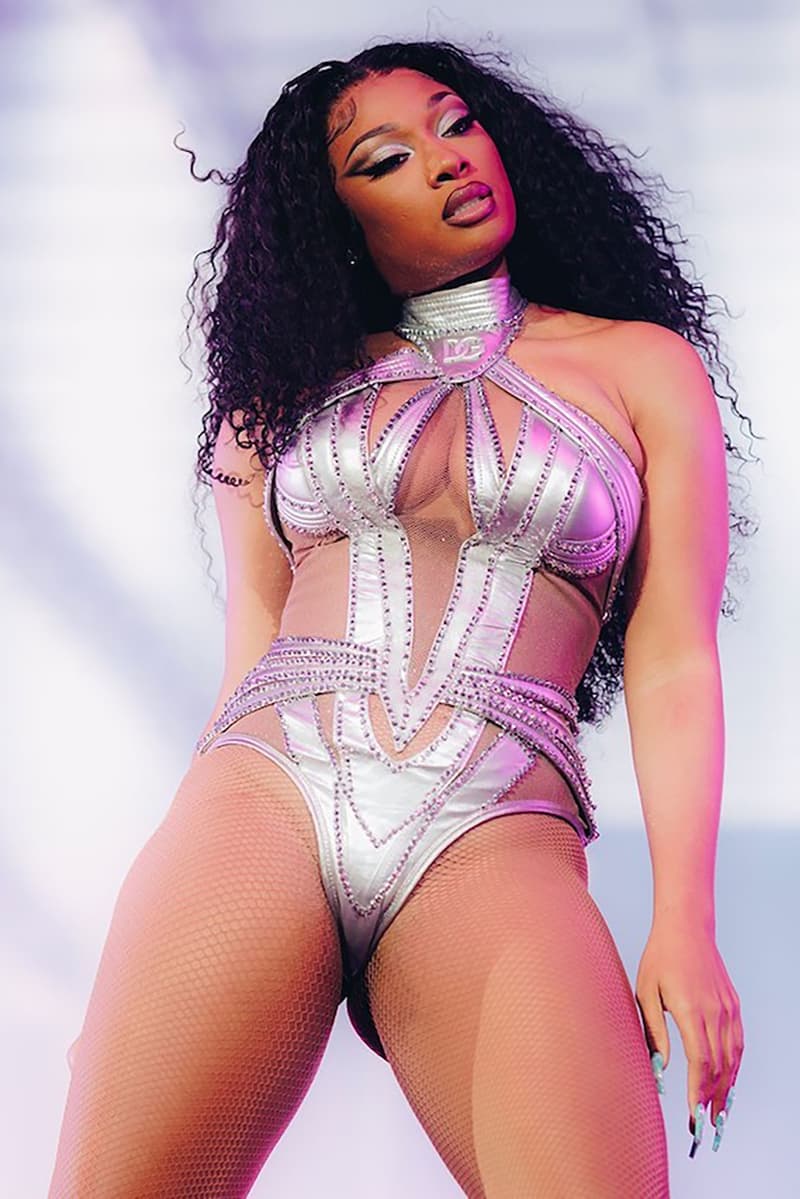 Best Music of August: DJ Khaled, Megan Thee Stallion and BLACKPINK
A perfect end of summer mix of funk, K-pop and rap.
Music
Best Music of August: DJ Khaled, Megan Thee Stallion and BLACKPINK
A perfect end of summer mix of funk, K-pop and rap.
In our humble opinion, the best music tends to come towards the end of summer. We're all feeling nostalgic and wanting to extend those good time feelings that only the warmer weather brings.
Our theory may prove to be correct as heavy hitters like Megan Thee Stallion, DJ Khaled and Calvin Harris have all released new albums this month, giving us a plethora of tracks to groove out to. To savor the taste of summer, keep scrolling for all of our favorite music released in August.
BLACKPINK – "Pink Venom"
After BLACKPINK's sensational performance at this weekend's MTV VMA's, "Pink Venom" is all we can listen to. Offering an upbeat hip-hop track for the BLINKs, the K-pop's group latest single marries a strong bass with traditional Korean instruments, nodding to their heritage. The music video is YG Entertainment's largest-scale video to date, proving BLACKPINK is back with a vengeance. The short film is a work of art itself as the inimitable groups brings their infectious energy.
Beyonce, Ronald Isley and the Isley Brothers – "Make Me Say It Again, Girl"
This one is for the old souls. While you may be busy playing Renaissance on repeat, Beyoncé lends her iconic vocals to The Isley Brothers' newest song. Known for hits like "Between The Sheets" and "Summer Breeze," the musical legends team up with Bey for a soft and sweet romantic song.
Calvin Harris – Funk Wav Bounces Vol. 2
Following the first volume of Funk Wav Bounces, Calvin Harris is back with an equally groovy sequel. Featuring appearances by Busta Rhymes, Dua Lipa, Young Thug and Stefflon Don, Funk Wav Bounces Vol.2 delivers banger after banger. The first track sets the scene, providing beats and synths you might hear in a conversation pit after hours. Perfect for end of summer sunsets, Harris' penchant for blending funk with electronic music, creating a whole new genre onto itself, certainly pays off.
Demi Lovato – Holy Fvck
Never one to shy away from addressing difficult topics head on, Demi Lovato's newest album Holy Fvck is as raw and vulnerable as fans expected. Focused on themes of death, sex, substance abuse and romance, the work's first single, "Skin of My Teeth," doesn't pull any punches as they sing, "I'm your son and I'm your daughter/ I'm your mother/ I'm your father/ I'm just a product of the problem." Lovato also takes exes and the predatory patriarchy to task as they reference their past relationship with Wilmer Valderrama as the pair dated when he was 29 and they were 17. "Finally twenty-nine/ Seventeen would never cross my mind/ Thought it was a teenage dream, a fantasy/ But it was yours, it wasn't mine." In an interview with Apple Music's Zane Lowe, the star slyly discussed the subject of the song, saying, "Sometimes saying less is more."
DJ Khaled – God Did
By now, the phrase "God Did" is stuck in everyone's head — and maybe for good reason. DJ Khaled's latest album is a catchy display of excess for the sake of it and in these scarce times, a bit of maximalism can be refreshing. Boasting a who's who list of this generation's best rappers, the 18-track record is an auditory celebration of life. The album's titular song, "God Did," features some of the genre's hardest hitting lyricists, including Jay Z, who recorded his part in one take. "Corner boys with the corner office" just about sums up DJ Khaled's aspirational and self-congratulatory album.
Megan Thee Stallion – Traumazine
While hot girl summer may be coming to an end, we will still be listening to Megan Thee Stallion's Traumazine well into the fall. The 18-track LP is a non-stop display of pure swagger from the larger-than-life rapper as it features her empowering single "Plan B," alongside "Pressurelicious" featuring Future. Other features in the LP include the absolutely energetic track, "Sweetest Pie," featuring Dua Lipa, while Latto, Rico Nasty, Jhené Aiko and Lil Keke all make appearances. "I want to take you through so many different emotions. At first you was twerking, now you might be crying … I just always want people to remember, 'Yes, Megan Thee Stallion, she was great, she was a rapper. She was one of the best rappers, the coldest,'" she shared in an interview with Rolling Stone.
Sylvan Esso – No Rules Sandy
Channeling the stir-craziness the pandemic brought on for all of us, Amelia Meath and Nick Sanborn of Sylvan Esso hopped into their car and produced No Rules Sandy in a mere three weeks, resulting in a constant loop of sonic excitement and haunting vocals. Proving their creative synergy is unlike any other, the musical duo's fourth album is an honest exploration of themes of self-actualization, self-destruction and of course, love. "No Rules Sandy is a return to our first record when we started making music together. The wildest part about the pandemic was not being able to share our music on shows. With that gone, why would you hold yourself to any rules?," Meath asserts.
---
Share this article