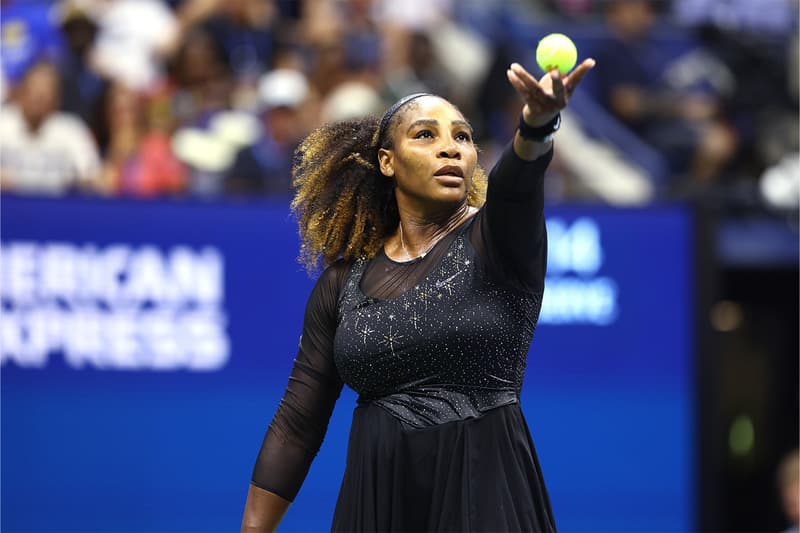 Culture
Serena and the Swoosh: A Legacy Unmatched
A tale between the world's most iconic tennis player and the world's most recognizable brand.
Serena and the Swoosh: A Legacy Unmatched
A tale between the world's most iconic tennis player and the world's most recognizable brand.
In December 2003, the evangelists of sportswear betted on a ripe athlete who had been grand slamming her way through the US Open for four consecutive years. At the age of 21, Serena Williams signed a multi-million, multi-year contract with Nike, which would become one of the tennis players' most profound partnerships to date. 
Williams' impact on the court through sport and style has been around since the '90s. However, it hasn't always been a singlehanded win. The star athlete we see today experienced public and private scrutiny in a sport dominated by white players. Like many women, particularly Black and women of color, Williams has been the target of sexism, racism and criticism for her choices in fashion and physical appearance. But leveraging her game-time dominance both on and off the court with the support from a global brand such as Nike, the cultural icon superseded the expectations of a traditional tennis player and changed the sport as many once knew.
At the 2004 US Open, Williams introduced her now 18-year partnership with Nike by stepping onto the court in an all black denim look, knee high boots and more pizazz than the league had seen before. The exciting fusion of streetwear and sport was one of the first moments that poised Williams as a fashion icon in the world of tennis.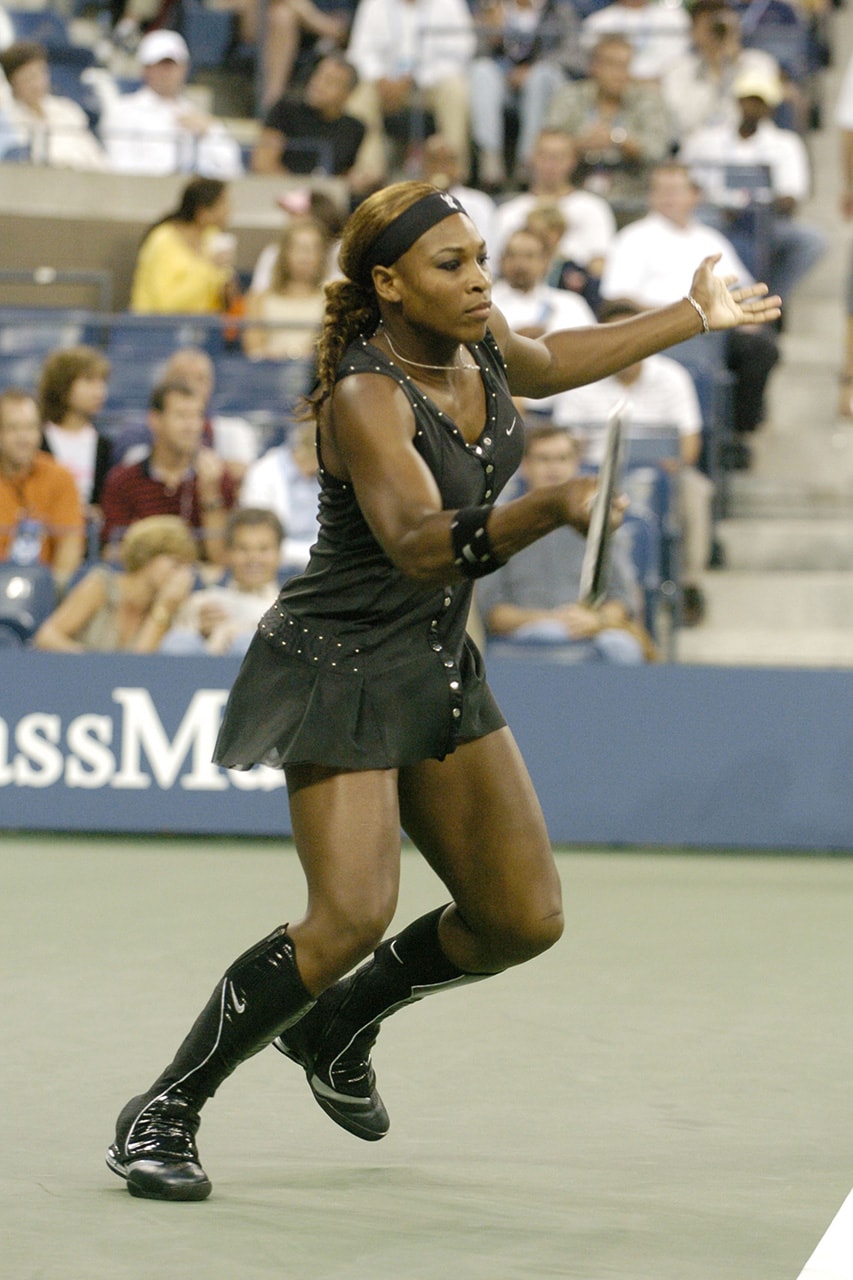 Now in 2022, the athlete continues sporting her self-expression through style and bold statements. Designed by Williams herself, the tennis player opened this year's US Open in a six-layer skirt, referencing her six prior Flushing titles, and a bodice encrusted in crystals. On foot, she wore a pair of custom PE NikeCourt Flare 2 dazzled by a diamond-encrusted swoosh, along with gold lace deubrés designed by Serena Williams Jewelry.
Although eluding to the end of her competitive tennis career in a first-person essay for Vogue, Williams' future is as bold and exhilarating as her banned 2018 French Open catsuit. Nike plans to continue betting on Serena through every stage in her career. Longstanding partnerships like the Serena Williams Design Crew, Nike Athlete Think Tank and the Serena Williams Building will position the athlete to leave an eternal impact on people, sport and style.
While Williams' playbook could well be sitting in a museum as a historical artifact, she has many blank pages yearning for the bleeding inks of a pen. Whether she continues to shred the tennis court, emblazed with the swoosh, or unintentionally sets the tone for a new era of retired female athletes and how they are received by the world, we do know one thing is a given: The word "champion" is far more expansive now that Serena Williams has contributed her mark to the world.
---
Share this article