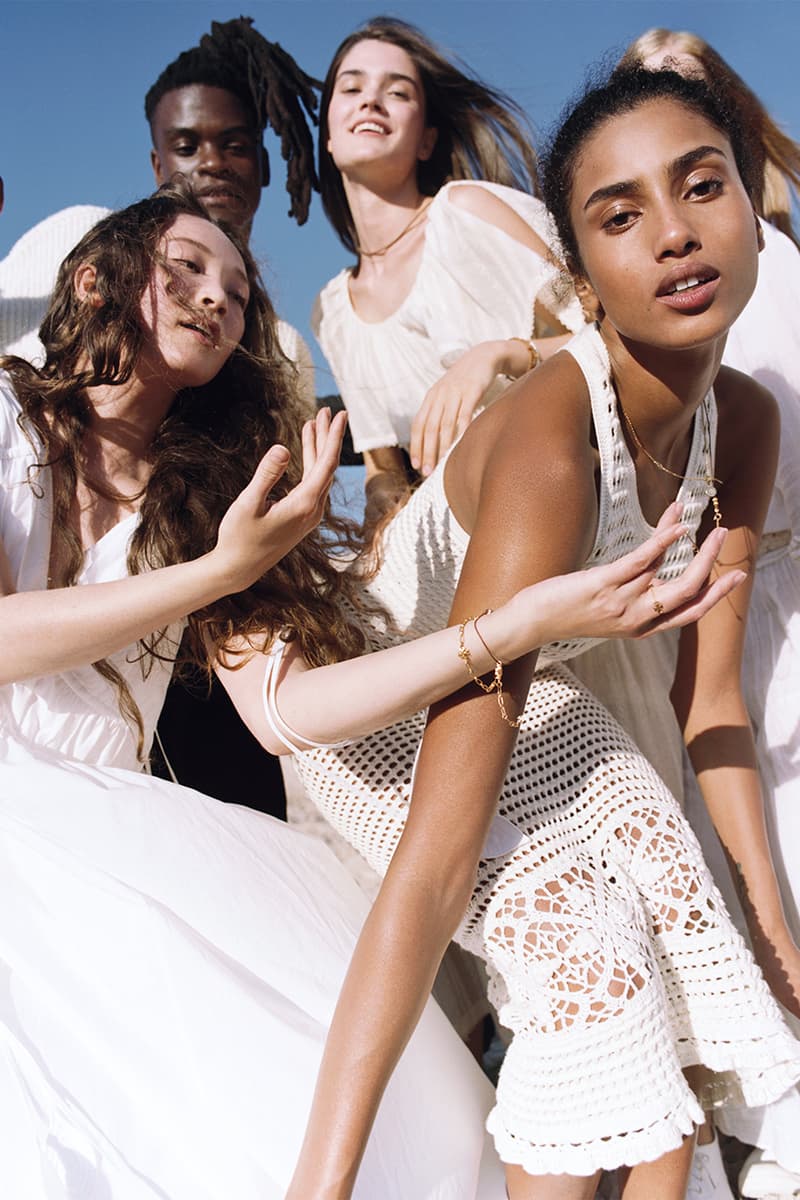 1 of 2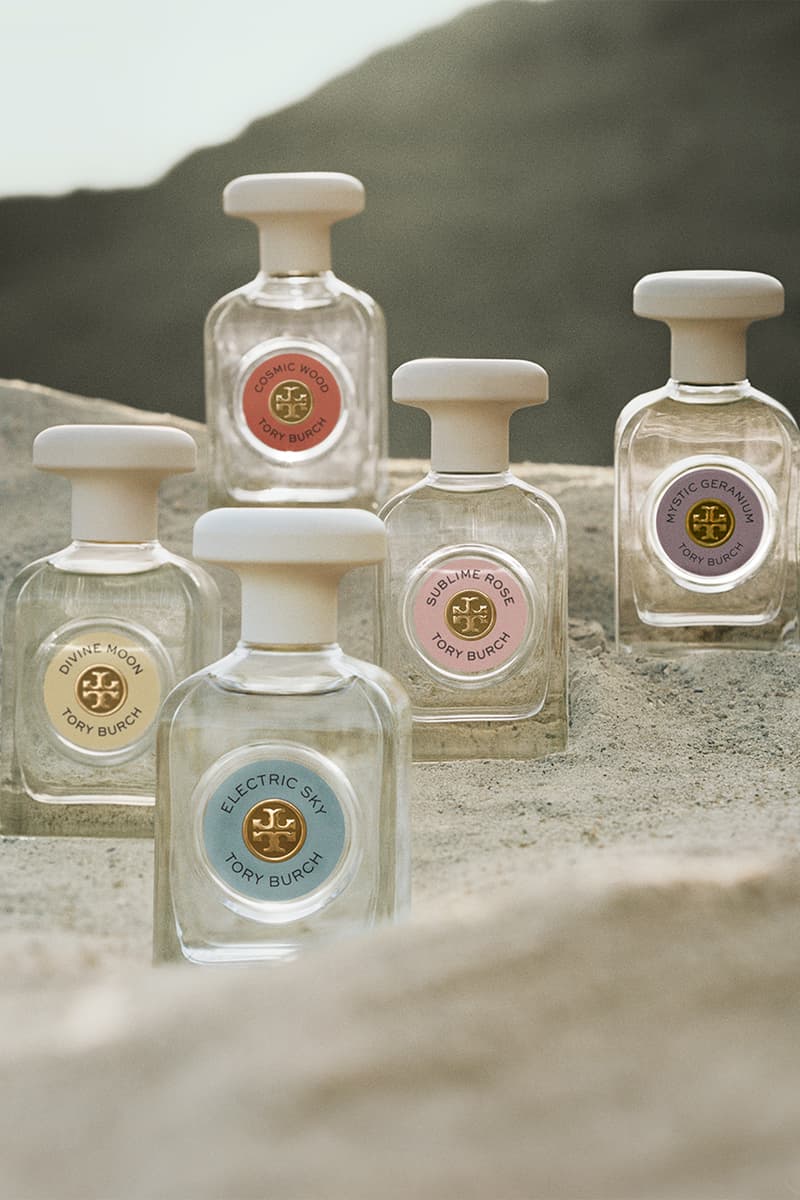 2 of 2
Beauty
Tory Burch's "Essence of Dreams" Collection Evokes Inspiration and Creativity
The brand also tapped model Imaan Hammam to frontline the campaign.
Tory Burch's "Essence of Dreams" Collection Evokes Inspiration and Creativity
The brand also tapped model Imaan Hammam to frontline the campaign.
Tory Burch has released a new perfume collection, reemerging back into fragrance.
The "Essence of Dreams" five-piece collection was cultivated in collaboration with Shiseido's world-leading perfumers. The team was able to mirror Burch's approach to perfume through her design philosophy featuring reimagined classics and unexpected contrasts. The scent is formulated with quality botanicals and essential oils. In the collection, each scent is blended with fresh, nature-inspired notes ranging from heady and enchanting to vibrant and refreshing.
Each fragrance is connected to a dream and a feeling: "Divine Moon" is for peace, "Electric Sky" is for freedom, "Mystic Geranium" is for joy, "Cosmic Wood" is for magic and "Sublime Rose" is for love. The wearer is encouraged to make the scents their own—to mix, layer and imbue them with their own dreams and intentions. "I have always been fascinated by scents—the way they can connect us to memories and inspire emotions," Burch says in a press release. "I wanted to create beautiful, uplifting fragrances that remind us to follow our dreams and imagine a world of endless possibilities."
To celebrate the release of the collection. Burch tapped a team of creatives to front the visuals for the collection, which featured model Imaan Hammam. Concepted by Atelier Franck Durand and filmed by Oliver Hadlee Pearch, the "Essence of Dreams" campaign is an ode to shared dreams and imagination.
We were able to ask Imaan Hammam her thoughts on being a muse for the collection and what her favorite scents were. Keep reading on for more.
What does it mean to you to be a muse for Tory Burch's new Essence of Dreams fragrance campaign?
It's an absolute honor to be one of the ambassadors for Essence of Dreams. Tory Burch is someone that has broken so many barriers and someone I really look up to. To be the face of her new perfume collection is honestly very amazing. I think it's so cool because I have a personal story with Tory Burch. You know my first fashion week was walking her shows when I was 16 and I've been using her perfume from when I was a teenager. To now be the face of it is honestly a very proud moment for me. I think it's so cool how she's also someone that really stands for a lot and helps women around the world; I think that's really her guiding principle.
Do you have any favorite scents in the collection?
Having five different scents, I think this collection is so amazing because you can really pick and choose. Honestly for me, all the fragrances are amazing and like I said before, it's so great that you can layer them and mix and match. But I would say, if I had a favorite, it would be Electric Sky. It's very vibrant. It's a mix of cactus flower, lavender and wood. The essence of this particular scent is freedom. I think that word really relates to me a lot because at age 16, I had this big opportunity to move to New York and pursue my career. To have that support from my family and my mom was just so rewarding. I get really emotional thinking of it because I think it's so beautiful that my mom has always supported me. She would say, "Hey listen, if this is your dream, I want you to go and get the most out of it". So this particular scent gives me those memories of being this young girl full of dreams and being able to get on a flight and go to New York to explore this dream.
The Tory Burch "Essence of Dreams" collection retails for $125 USD per 90 mL bottle and $90 USD per 50mL bottle and can be purchased via the brand's website.
View this post on Instagram
This interview has been condensed and edited for clarity.
Share this article