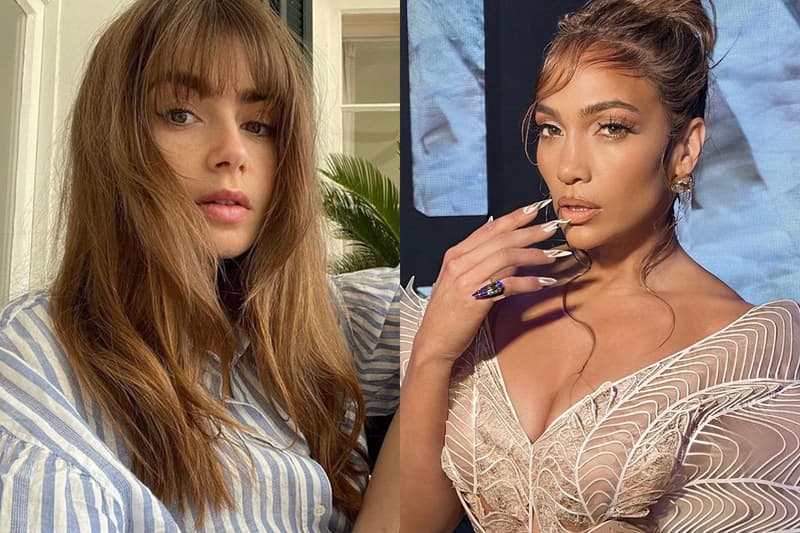 Sex & Dating
Jennifer Lopez and Lily Collins Take Intimacy To New Heights
Unpacking a new wave of mindfulness.
Jennifer Lopez and Lily Collins Take Intimacy To New Heights
Unpacking a new wave of mindfulness.
Nearly a decade in the making, Jennifer Lopez and Ben Affleck's August 2022 wedding pulled out all the stops, including a potential trend slowly being adopted by celebrity couples: mindful weddings.
A former monk and current lifestyle guru for celebs, Jay Shetty spoke with Telegraph UK and also on his podcast, On Purpose With Jay Shetty, about his experience officiating the wedding. "That was one of the most surreal experiences of my entire life," he spoke of the ceremony.
As many know, the months leading up to the wedding are the most stressful, and in Lopez's case, she felt the effects of post-failed proposal PTSD, as she reported to Jimmy Kimmel on his hit series. On his podcast, Shetty detailed why mindful ceremonies are not only important for the main couple but all attendees, as well.
View this post on Instagram
"It began with a mindfulness practice to help everybody be truly present and bring their best energy to the space to really celebrate love." Mindfulness is most helpful in stress management but also helping people be present — an important part of the big day. 
Shetty believes that the concept of a meditation-inspired wedding and creating a mindful ceremony is essential for such a sacred ceremony. Lopez and Affleck aren't the only couples who have tapped this approach. For the wedding of Lily Collins, star of the hit Netflix series, Emily in Paris, he began the wedding with a "deep presence, alignment with nature and grounding in the moment."
Could this become a new trend for couples worldwide?
---
Share this article