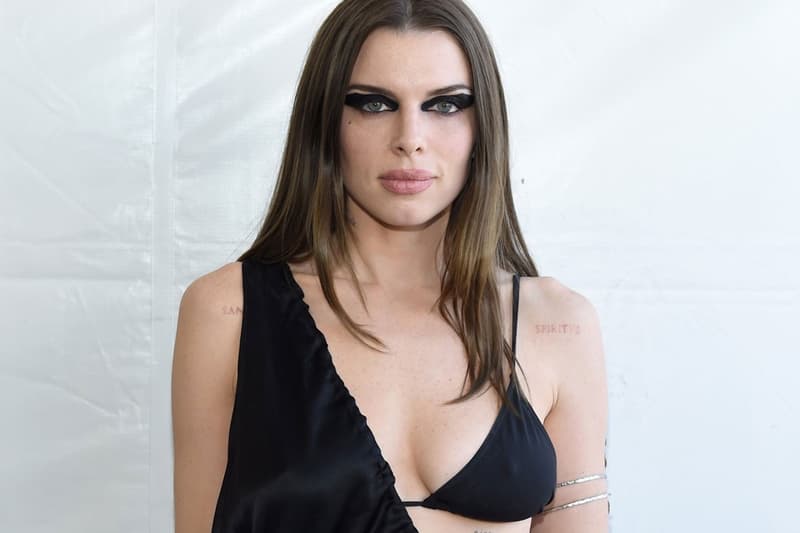 Entertainment
So This Is What the Inside of Julia Fox's Apartment Looks Like
Yep, we were surprised too.
So This Is What the Inside of Julia Fox's Apartment Looks Like
Yep, we were surprised too.
Julia Fox is continuing her ethos of transparency on social media by letting fans into more than a few of her secrets. Most recently, the Uncut Gems star shared a "very underwhelming" apartment tour video on TikTok, which surprised a lot of fans as the cozy and humble abode wasn't quite what they had expected.
Continuing her caption, Fox confirmed, "also to clarify I have only ONE mouse and he's cute," seemingly in an attempt to appear more normal than we might have thought. She began the video with a statement, "I know I'm gonna get roasted and whatever, but hopefully, maybe someone can watch this and be like 'OK, well I'm not doing so bad.'"
The tour begins in Fox's bedroom, which is also the living room. Fox moved her bed into the living space so that she could turn her own bedroom into a playroom for her son, Valentino. Naturally, the tour garnered mixed reactions from fans, some of which dubbed it "beautiful," saying they felt seen, while others were in disbelief that Fox's former flame, Kanye West, had ever step foot inside.
Fox went on to state that she "doesn't like excessive displays of wealth," adding that they make her "feel icky," and noting that having big houses can be wasteful when there are so many homeless people struggling. While her opinions may be true, it's understandable that viewers would be quick to judge, given that Fox living the way she does is a choice, as opposed to a necessity.
Check out the "very underwhelming" tour for yourself below.
---
Share this article