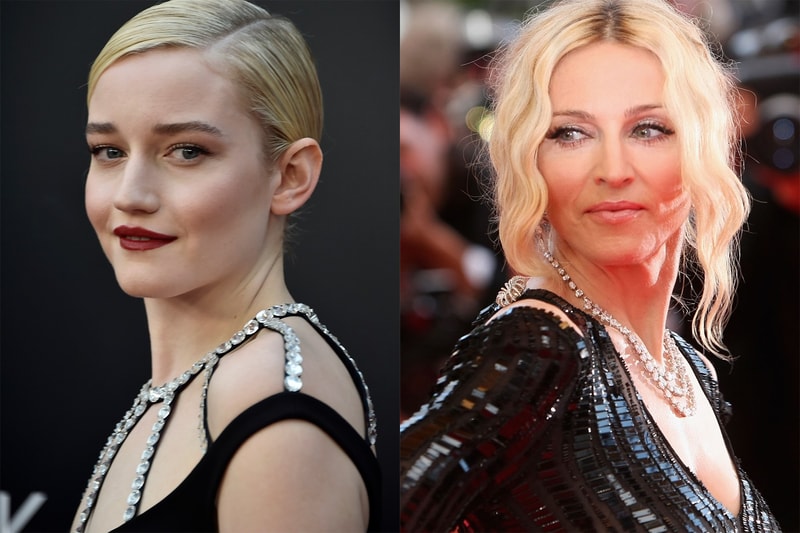 Film & TV
The Madonna Biopic Starring Julia Garner Is No Longer Happening
The film has been scrapped by Universal Pictures.
The Madonna Biopic Starring Julia Garner Is No Longer Happening
The film has been scrapped by Universal Pictures.
The anticipated Madonna biopic, which was set to star Julia Garner as the queen of pop, has been scrapped.
The news comes about half a year after the Inventing Anna actor was announced to portray the pop star, while other names like Sydney Sweeney and Alexa Demie were also considered for the role.
The film had been in development since 2020 via Universal Pictures. Tentatively titled Little Sparrow, the movie was expected to cover four decades of Madonna's career, touching on everything from music to fashion. As reported by Variety, rumors of the cancellation surfaced after Madonna announced her world tour, which sources claimed is the main focus for the singer at the moment. However, she "remains committed to making a film about her life one day."
Even before its release, the film gained much attention online due to its intense casting process also known as the "Madonna BootCamp," which involved 11-hour choreography sessions, readings and singing auditions in front of Madonna alongside her casting director.
"I want to convey the incredible journey that life has taken me on as an artist, a musician, a dancer — a human being, trying to make her way in this world. There are so many untold and inspiring stories and who better to tell it than me. It's essential to share the rollercoaster ride of my life with my voice and vision," Madonna spoke of the biopic in 2020.
Share this article