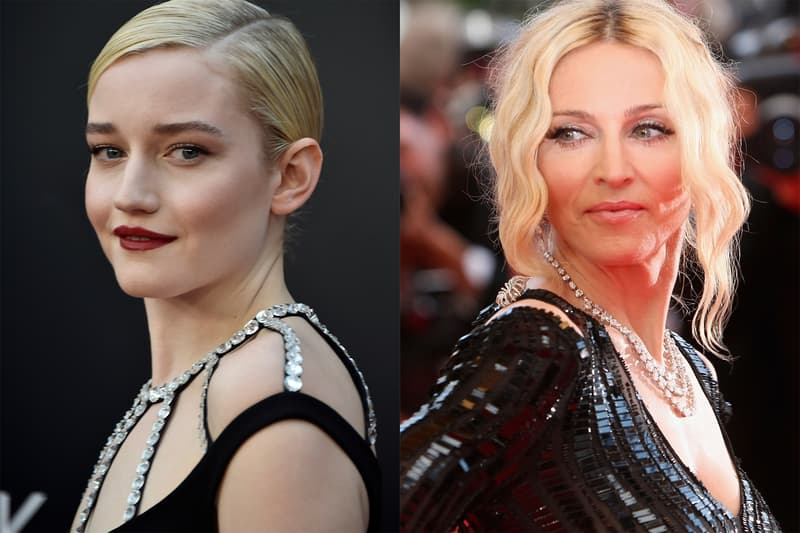 Film & TV
Madonna Biopic Chooses Julia Garner To Portray the Queen of Pop
The 'Inventing Anna' actor was the "favorite from over a dozen candidates"
Madonna Biopic Chooses Julia Garner To Portray the Queen of Pop
The 'Inventing Anna' actor was the "favorite from over a dozen candidates"
Back in March, a number of actors were in the running to play Madonna in her upcoming biopic. Now, Variety has exclusively confirmed who is set to portray the Queen of Pop: Julia Garner.
According to sources who are familiar with the project, the Inventing Anna star turned out to be the "favorite from over a dozen candidates" and "has for months been speculated as a frontrunner for the part." Another insider has shared that Garner's team is in the process of considering the offer. Directed by Madonna herself, the film will follow the early days of the artist's career and personal life. The full cast has yet to be confirmed as well as the production timeline.
Prior to this announcement, Madonna stated that she hoped to "convey the incredible journey that life has taken me on as an artist, a musician, a dancer — a human being, trying to make her way in this world. The focus of this film will always be music." She added: "Music has kept me going and art has kept me alive. There are so many untold and inspiring stories and who better to tell it than me. It's essential to share the roller coaster ride of my life with my voice and vision."
Stay tuned while we wait for more updates on the biopic.
Share this article