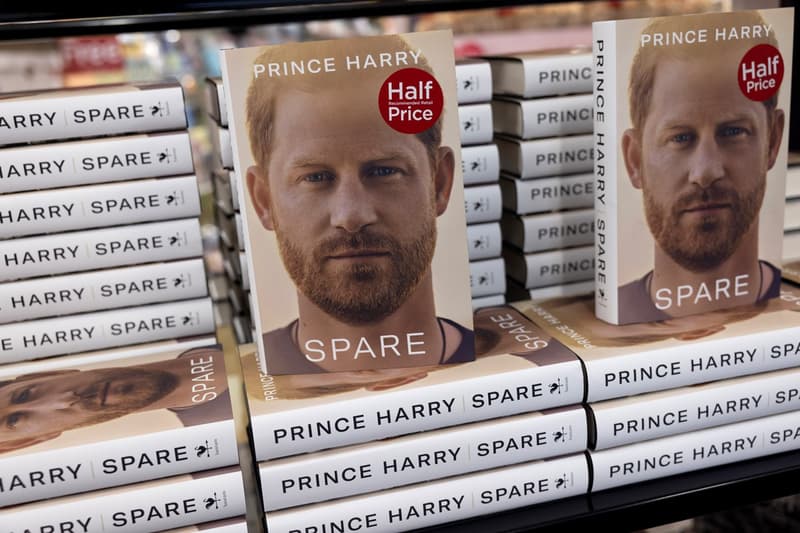 Culture
Prince Harry's Memoir, 'Spare,' Becomes Fastest-Selling Non-Fiction Book Ever
Selling over 400,000 copies in its first two days.
Prince Harry's Memoir, 'Spare,' Becomes Fastest-Selling Non-Fiction Book Ever
Selling over 400,000 copies in its first two days.
Prince Harry has made headlines once again, but this time, for an altogether very different reason. His newly-released memoir, Spare, just became the fastest-selling non-fiction book of all time, selling over 400,000 copies since it was first released just two days ago.
The highly-anticipated autobiography came out on January 10, 2023, and has been the talk of the U.K. news cycle ever since it was first announced. After news of the book broke, numerous excerpts and quotes were published by the British media, sharing new information regarding Harry's relationship with his brother, Prince William, alongside the rest of the Royal Family.
Harry also gave a number of tell-all interviews regarding some of the stories that followed the book's release, clarifying comments made regarding his marriage to Meghan Markle, racism within the institution and the effects of the British press on their mental health.
According to Transworld Penguin Random Publishing House, Spare is now the fastest-selling non-fiction book ever, with its current number of sales reported across hardcover, audiobook and e-book downloads.
Spare is now available for purchase, retailing at £28 GBP (approximately $34 USD).
For more on Prince Harry and the Royal Family, check out our roundup of the biggest revelations from his book and recent interviews.
---
Share this article