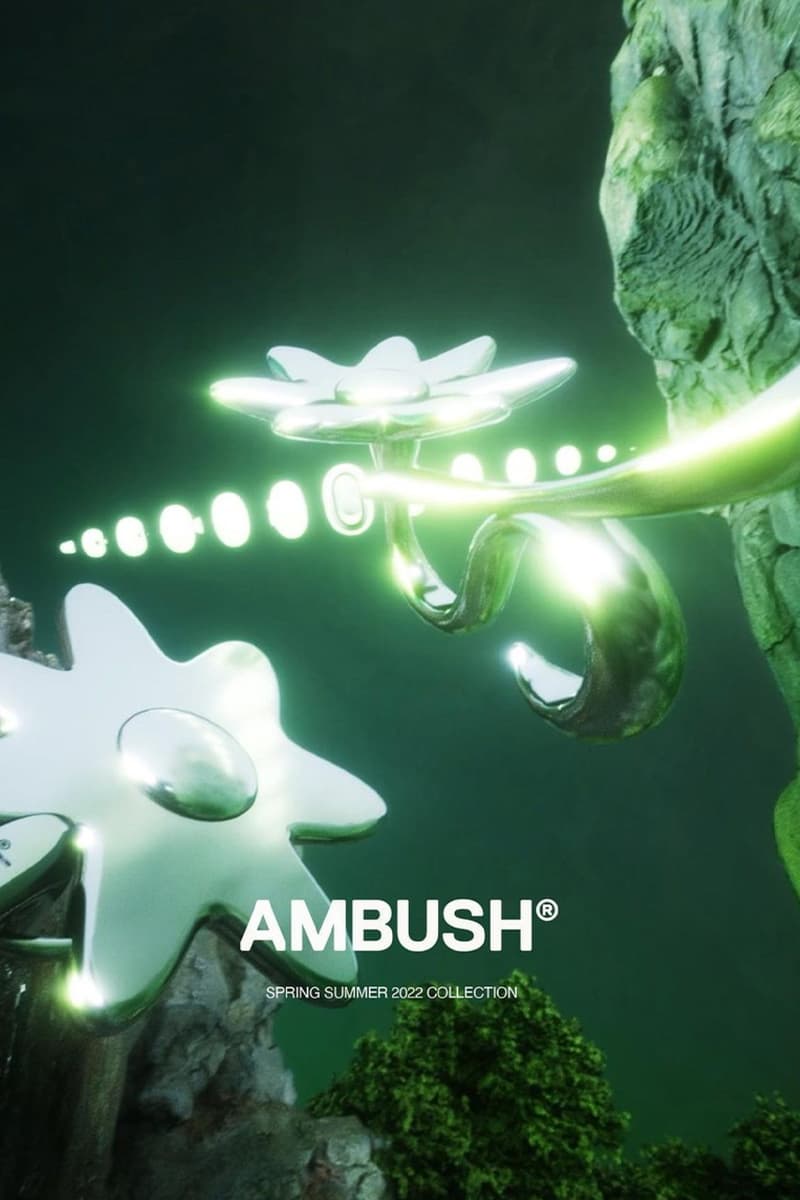 1 of 5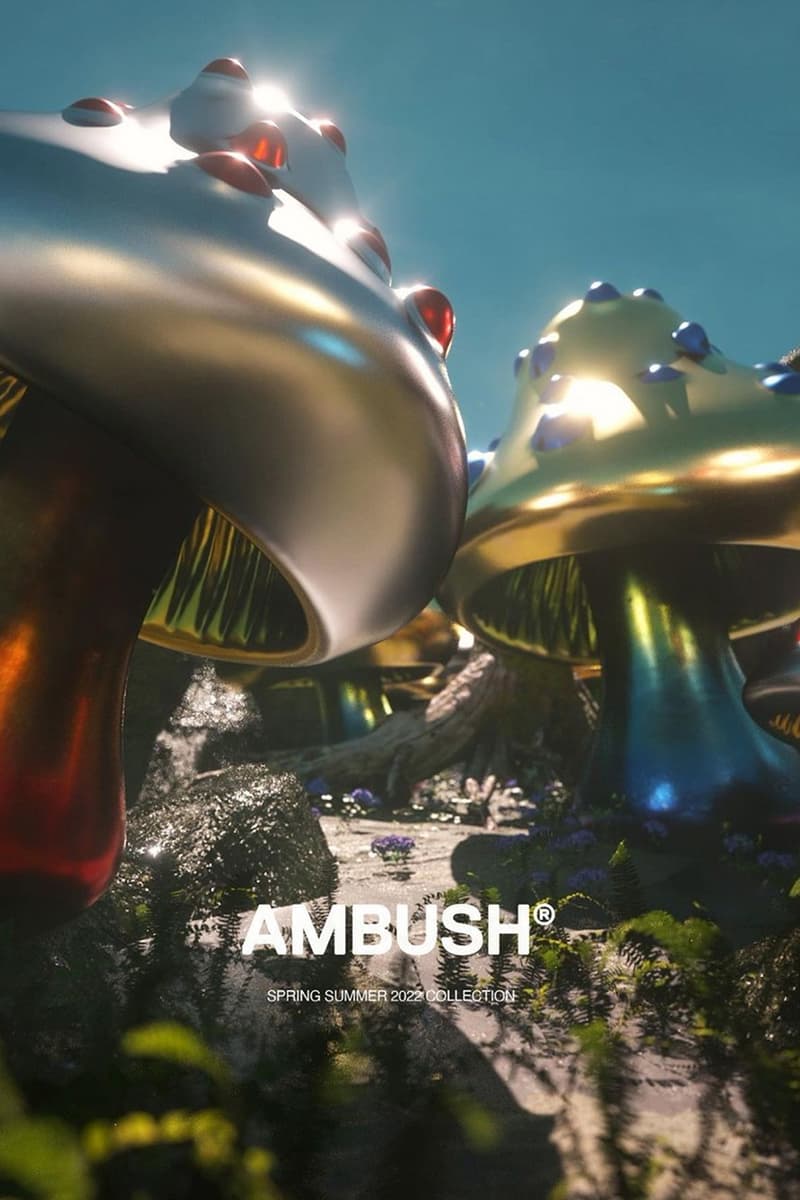 2 of 5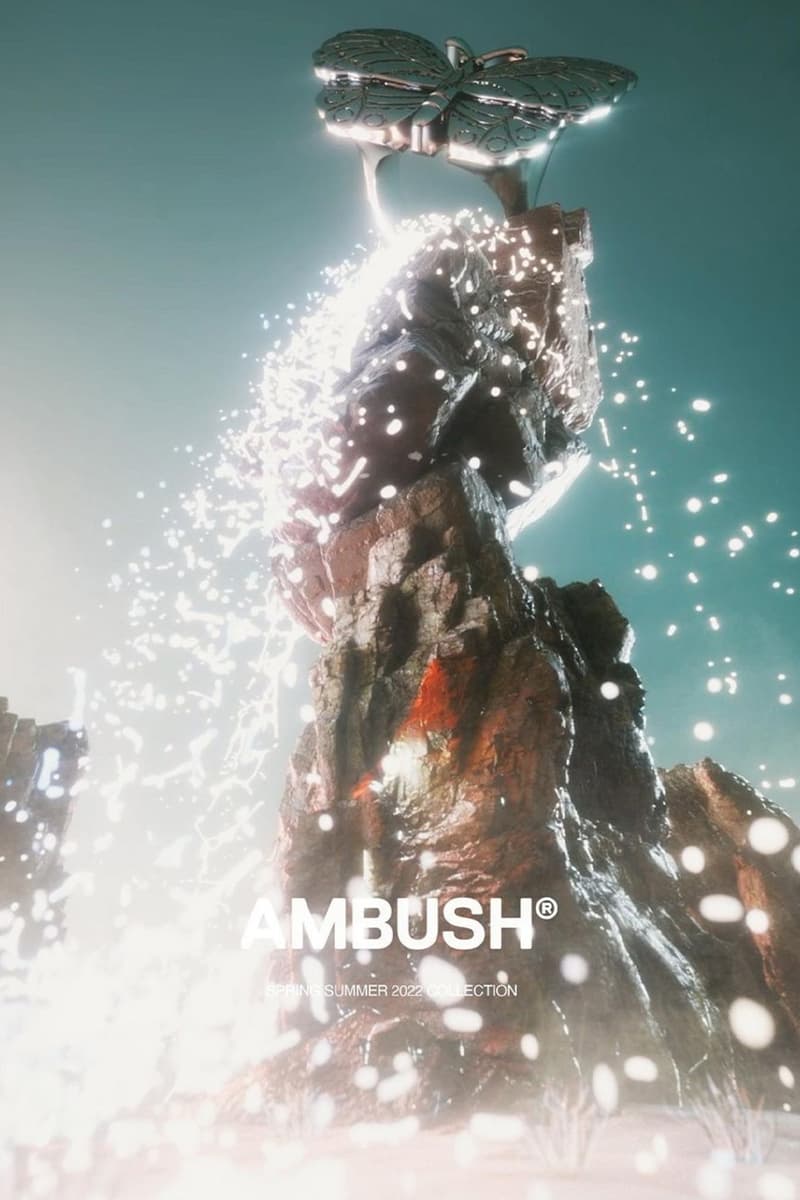 3 of 5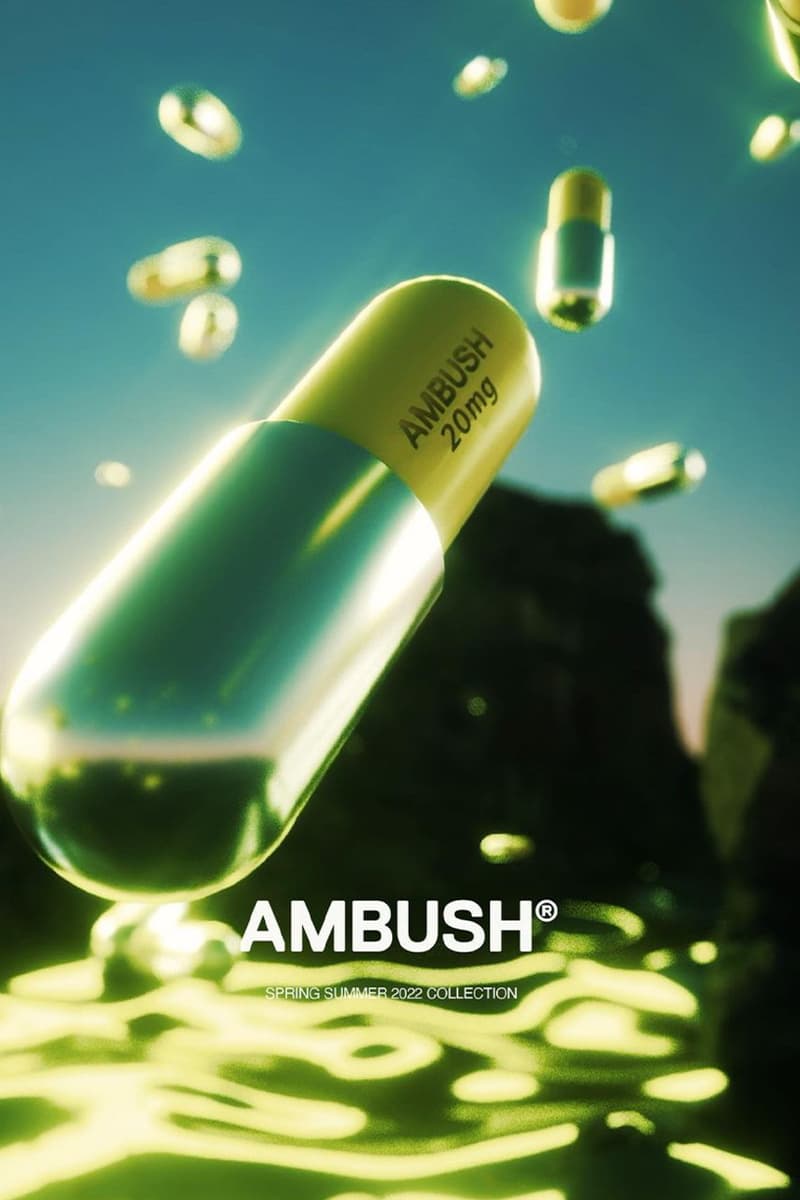 4 of 5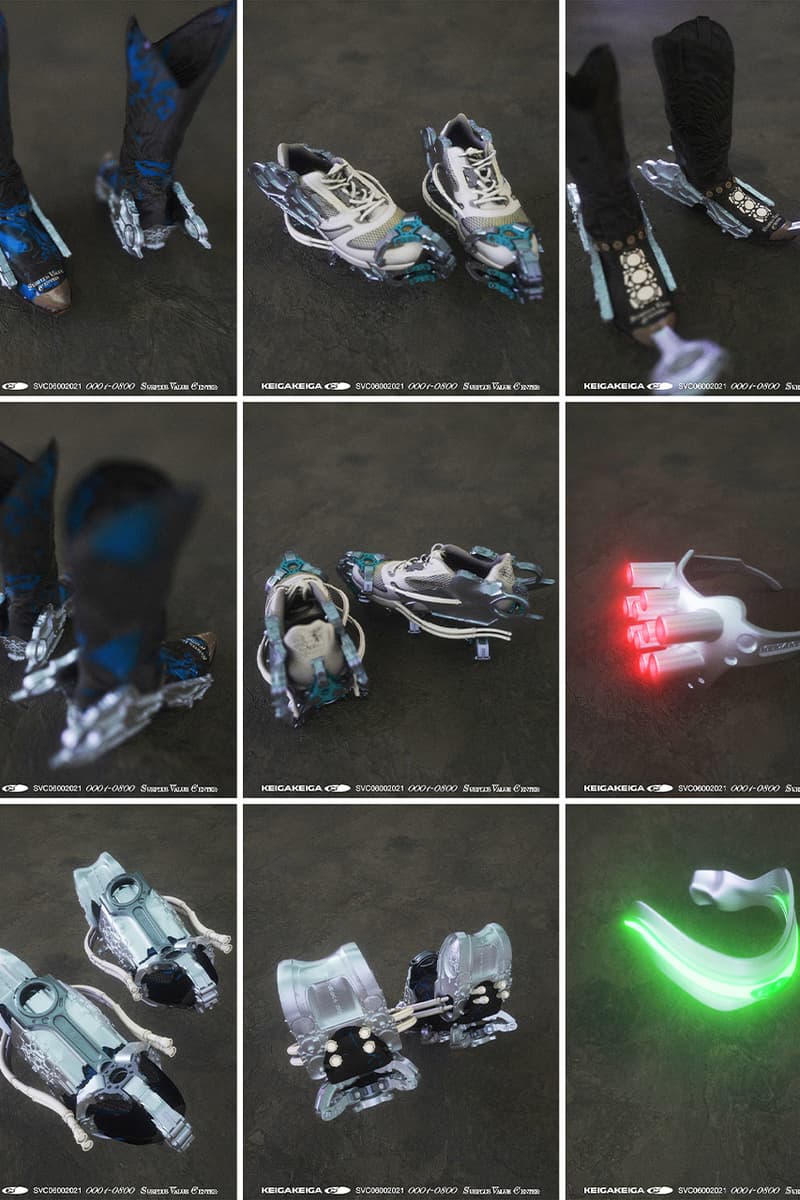 5 of 5
Fashion
Beyond the Interface: Meet KEIGA, the 3D Artist Going Beyond Reality and Virtuality
The creative speaks to Hypebae about three-dimensional identities and creating 3D artworks for his favorite creative, Yoon Ahn.
Beyond the Interface: Meet KEIGA, the 3D Artist Going Beyond Reality and Virtuality
The creative speaks to Hypebae about three-dimensional identities and creating 3D artworks for his favorite creative, Yoon Ahn.
Beyond the Interface is a fashion-tech series that explores the vibrant spectrum of next-gen designers and artists in the Web3 industry. The series provides an inside look into the digital ecosystem's most promising names and explores the radical shifts challenging all creative practices.
For the third installment, Hypebae spoke with KEIGA, an upcoming digital artist and designer that soon will need no introduction. In a dazzling conversation, KEIGA walked us through his creative journey, existing beyond reality and virtuality, and creating 3D artworks for his favorite multi-hyphenate creative, Yoon Ahn.
---
Chinese-born, Japanese-bred and London-empowered digital artist and designer KEIGA has one of those distinctive creative voices rooted in progression, inclusivity and community necessary to the fashion industry. As we learn to balance the in-between tensions of the IRL and URL and experience for the first time, a possibility to ever-change and ever-adapt our identity in digital ecosystems, it's the work of non-conforming creatives like him that we should look to for a new and meaningful visual direction.
KEIGA's creative practice seeks to disrupt traditional self-expression by building worlds that embrace emerging youth subcultures that are chaotic yet introspective. His work dives deeper into the power of decentralization, offering an anti-authoritarian and non-conformist exploration of the future. Even though Web3 seems to drive a slightly tired conversation of NFTs and the metaverse, KEIGA proves that, in the end, it is all about storytelling, passion, and collaboration that matters. His work with creatives and designers from different cultures, such as Yoon Ahn's AMBUSH®, is forming an open future rooted in the cooperation of individuals and digitalism.
Scroll down below to read our interview with KEIGA.
View this post on Instagram
First off, we are curious to learn more about your journey in fashion. What inspired you to pursue your studies and career in this industry?
Growing up, I always felt fascinated by Japanese street culture. In particular, the stores in Harajuku, magazines, brands, designers, graphics, colors, etc. All of these accompanied me throughout my teenage years and influenced me to live and pursue my studies in Japan. During my BA, I studied product design, which built my interest in precision and computing. At the time, wabi-sabi and Junichiro Tanizaki's In Praise of Shadows had a major impact on me; they made me discover the beauty of restraint. In addition, I found motivation from my friends, which inspired me to keep exploring and wanting to get to know who I was as a designer. Their passion allowed me to see more possibilities, aesthetics, and diversity.
Regarding your distinctive and quintessential digital fashion creations, how did you develop your coding and computer skills?
I must admit YouTube taught me a lot. I have a collection of amazing videos in a playlist, which still serve me as technical inspiration. Nevertheless, constant iteration and practice are essential for growth. Digital and 3D modeling are laborious processes — a small mistake can have a large repercussion on the final outcome. Sometimes it takes me more than 10 hours or even a couple of days to figure out where I coded wrong. My methodology consists of trying to understand the logic of 3D software from a different angle. This way, creatives can achieve freedom in thinking and making.
View this post on Instagram
Did you play a lot of video games as a child? If so, what's your favorite one to date, and do you still play?
I grew up loving to play video games, "Need for Speed" and "Age of Empires" used to be my favorite ones. I still do like video games and digital things. However, I don't have much time to play them anymore. What I look for now, and what I am most interested in, are the games' storylines, as well as their aesthetics, production, etc. Recently, I was very interested in a game called "Scorn," which has impressive visuals and creative direction.
You graduated from the Royal College of Art in 2021 and won the prestigious ITS Digital Fashion Award that same year. What did that mean for you and your career?
ITS was a very important achievement for me and my career. I still feel extremely honored to be part of the big ITS family, and really grateful to the judges for recognizing my work. It undoubtedly gave me more confidence in myself and a lot more courage to trust my creative vision.
View this post on Instagram
Your work has been appraised for the archetypal references of the villain and hero, expressed from such a different cultural point of view — a newfangled style. Why is that a theme that interested you and inspired your work?
Even though villains and heroes seem to be two opposite sides, for me, they are interdependent. Very few things are black and white in the physical world, so in a virtual world, we have the ability to create three-dimensional characters. The exciting thing about virtual worlds is that everything you see is up to interpretation. So, deciding whether a character is a villain or a hero is completely up to the audience. This is a notion I'm trying to explore more in my new collection.
What are other recurrent references in your work and what inspires you the most?
I often feel inspired by movies like "Horizon" or "Prometheus." These types of sci-fi dystopian worlds have such a powerful creative direction; the visual language, the filming style, the lighting and so on. When it comes to my work, I usually spend 80% or more of the time just working on the lighting, as it can express the characters, garments, and personalities better.
View this post on Instagram
I can see that your virtual worlds are often an escape from real life. We are curious, do you exist more online or offline?
I have been concentrating on digital for the entire last year, either doing visuals for other brands or creating my own work. I have colleagues that also mostly work online from very different locations, so online allows us to connect and collaborate. I must say that recently while preparing my new collection, I've been focusing on the physical world too.
Your Instagram bio reads, "Beyond reality and virtuality." Is this Interzone a Utopia or a Dystopia?
It is a statement that invites the reader to explore and interpret the Interzone from their own perspective.
View this post on Instagram
Part of your graduate collection explored the concept of how we can look at our identity objectively through unbiased eyes. We want to ask you, what are the possibilities for identity in digital ecosystems?
I believe the current digital system is not exactly user-driven, so Web2 identities are not entirely controlled or owned by individuals. Web3, on the other hand, undoubtedly offers more possibilities to our digital personas. The user-centered ideology allows users to choose who they want to be in virtual ecosystems, which gives URL communities an entirely new value. Because of this, virtual identities are getting more and more meaningful, which is something we should look forward to together.
Moving on to collaborations, you have collaborated with both creatives and established labels. What do you find so exciting about them?
Working with creative people and brands is simply an incredible opportunity to bring new ideas into one's creative practice and learn from others. The technical knowledge and value systems of other artists make design a much more unique and exciting experience.
View this post on Instagram
Can you tell us a little bit more about your work for Yoon Ahn? Starting with AMBUSH® Universe, what did you aim to achieve with the animations you produced?
Yoon is one of my favorite fashion designers and a person I have always admired, so it was truly an honor to make these animations for her brand, AMBUSH®. The whole process was just a magnificent experience and, actually, there was nothing in particular that I was asked to achieve; our only goal was to create a set of animations that could help the audience experience and be part of the AMBUSH® Universe in an entirely new way.
What was the creative process like of making promotional artwork for the AMBUSH® and Reese's Puffs collaboration?
AMBUSH® and Reese's Puff wanted to reimagine the future of breakfast in both the virtual and the physical world. The series of 3D artworks were intended to connect the (often detached) elements of URL and IRL. I was inspired by how AMBUSH® built an entire ocean of chrome puffs in the digital space, with each chrome puff having its ideology.
View this post on Instagram
What excites you the most about the ongoing merge of humans and avatars? Where do you think the industry is heading?
Avatars can absolutely offer a new value-based community. And as to where the industry is heading, I believe that in the near future, we will have the same type of relationship with Artificial Intelligence as we do now with our phones.
Finally, what do you envision your future as a creative (and human!) look like?
The fact the digital world transforms so easily is super exciting. In a "Cyberpunk" world, you can replace your body at any time. It might sound crazy, but I'd love to get a "Cyborg" body one day and see how fun life can get!
View this post on Instagram
---
Share this article