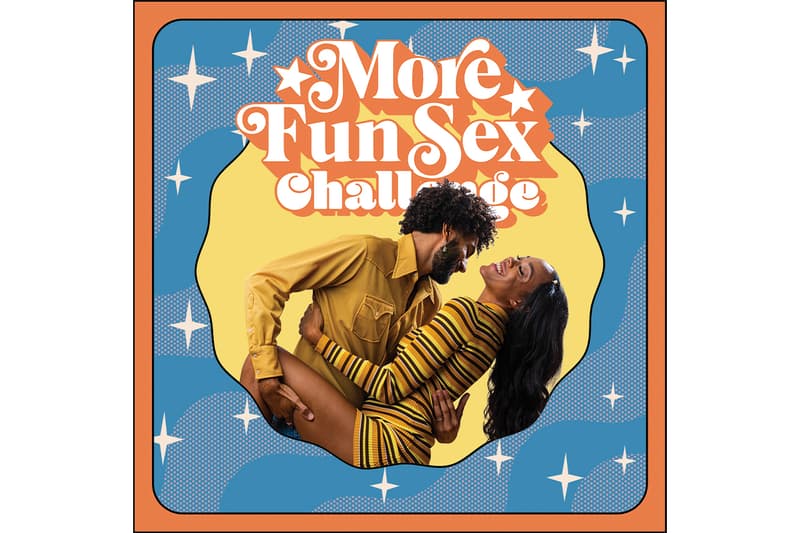 Sex & Dating
Unveil Your Sex Personality With Cake's "More Fun Sex Challenge" for Couples
Tune in for details on how to join the kinky fun.
Unveil Your Sex Personality With Cake's "More Fun Sex Challenge" for Couples
Tune in for details on how to join the kinky fun.
Sexual wellness brand, Cake, is taking your sex life and dating qualms into its own hands with the More Fun Sex Challenge.
According to Cake, incompatible sex drives are the number one complaint they receive from couples. Whether your partner wants to f-ck more or less, incompatibility is a b-tch. Out of every 2023 sex and dating trend report, sexual exploration or "a renewed joie de vivre when it comes to sexual experimentation," has been predicted to reign, says Angie Rowntree of ethical porn platform Sssh.com.
View this post on Instagram

To curb problems in the bedroom, Cake tapped sex and relationship expert Rachel Wright "to create a series of challenges to help couples do just that — communicate and experiment," said the exclusive press release. The #moresexchallenge taps into your explorative energy, with a quiz that unveils your and your partner's deepest desires. This way, you have more things to explore together, keeping the anticipation fun and exciting.
Coined the 'Myers Briggs of Sex,' users can complete the quiz online via the website link below. "After that, we will send challenges via text for individuals and partners to engage in better sex." Yes, they're guaranteeing it. Each month, they'll select a challenge winner and gift an all-expense paid trip to a fun destination where you can continue to bring your sex life, to life. The first winner will enjoy the beauty of Palm Springs and hopefully, great sex too.
To register for the challenge, sign up on Cake's website.
---
Share this article