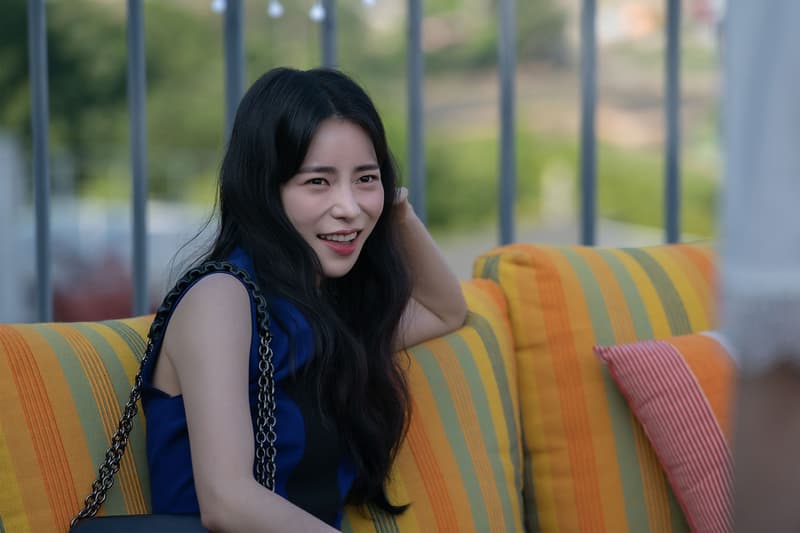 Film & TV
Netflix's Revenge K-Drama 'The Glory' Is Returning With Part 2
Read all about the upcoming installment here.
Netflix's Revenge K-Drama 'The Glory' Is Returning With Part 2
Read all about the upcoming installment here.
If you're a fan of K-dramas, you probably will have watched, or at least heard of, Netflix's latest revenge series titled The Glory. The TV show, which premiered towards the end of 2022, has become one of the most talked about in recent weeks, thanks to its nail-biting storyline.
So far, Netflix has released Part 1 of Season 1 with a total of eight episodes, where the main character Moon Dong-eun seeks revenge on Park Yeon-jin and a group of former classmates, who bullied her throughout her teen years. The streamer is due to premiere a sophomore installment of the show, which is expected to arrive sometime in March.
Continue scrolling to read more about The Glory and everything we know so far about Part 2 of the series.
What is The Glory about?
For those who have yet to watch the series, The Glory follows Moon Dong-eun (Song Hye-kyo), who suffers from trauma after being severely bullied throughout her high school years by a group of classmates led by Park Yeon-jin (Lim Ji-yeon). Years of planning later, Dong-eun becomes an elementary school teacher and begins to execute a scheme to seek revenge. Her meticulous plan includes everything from her becoming Yeon-jin's daughter Ye-sol's homeroom teacher, to learning Baduk to catch the attention of Yeon-jin's husband, Ha Do-young (Jung Sung-il).
The series launched with Part 1 featuring eight episodes at the end of 2022, which will soon be followed by more episodes in Part 2.
Who is in the cast?
Song Hye-kyo (Descendants of the Sun; All In; That Winter, the Wind Blows) plays the main character, Moon Dong-eun. Lee Do-hyun (Sweet Home; Youth of May; Prison Playbook) portrays the role of Joo Yeo-jeong. Lim Ji-yeon (Money Heist: Korea – Joint Economic Area) appears as Dong-eun's bully Park Yeon-jin, and Jung Sung-il (Our Blues) plays her husband, Ha Do-young.
Other cast members include Cha Joo-young as Choi Hye-jeong; Park Sung-hoon as Jeon Jae-joon; Kim Hieora as Lee Sa-ra; Yeom Hye-ran as Kang Hyeon-nam; Kim Gun-woo as Son Myeong-oh; and Lee Moo-saeng as Kang Yeon-cheon.
Has it been renewed for Season 2?
The Glory has not been renewed for a second season. The first season is due for a Part 2 release later this year in March.
The Glory Season 1 Part 2: When does it release and what will it be about?
Part 2 of The Glory Season 1 will hit Netflix on March 10, 2023.
Editor's Note: This article contains spoilers for The Glory.
Based on the ending of Part 1, we can expect Dong-eun to continue her grand scheme, seeking revenge on Yeon-jin and her crew. So far, she's blackmailed Sa-ra and Hye-jeong, while Myeong-oh has gone missing. She also knows that Ye-sol, is biologically Jae-joon's daughter due to her color-blindness. With this information, Jae-joon's goal is now to break up Yeon-jin and Do-young's marriage and to gain custody of his biological daughter.
With her growing relationship with Yeo-jeong, Dong-eun now has two trusty partners to carry out her plans. She also catches the attention of Do-young with her Baduk skills, while he learns that his wife was a bully in the past.
Dong-eun's plan also includes the mysterious death of Yoon So-hee, a classmate who died after being bullied by the same crew. According to Dong-eun's conversation with Myeong-oh, Yeon-jin was the one who killed her (although this might have been one of Dong-eun's many ways to manipulate her former classmate). It's unknown whether this is true, although it's likely tied to Myeong-oh's disappearance. We're expecting Part 2 to explore all of these components leading up to Dong-eun's revenge.
Where can I watch The Glory?
The first part of The Glory Season 1 is now available on Netflix.
---
Share this article